Very happy to finally have a few moments to blog. I've missed interacting with all of you and hope June finds you all a bit more relaxed and filled with anticipation of a fun summer on your docket!
Full on confession, I love accessories. Because I am vertically challenged and love to pile on accessories, my everyday wardrobe tends to consist of many solids that can take me from day to evening with a change of a scarf, necklace, shoes – you get the picture!
This Short Sleeve Flouncy Little White Dress is just the ticket when you need to go from day to evening without a fuss. Pssst, here's the great news… it's on sale! Available in Regular and Petite sizes.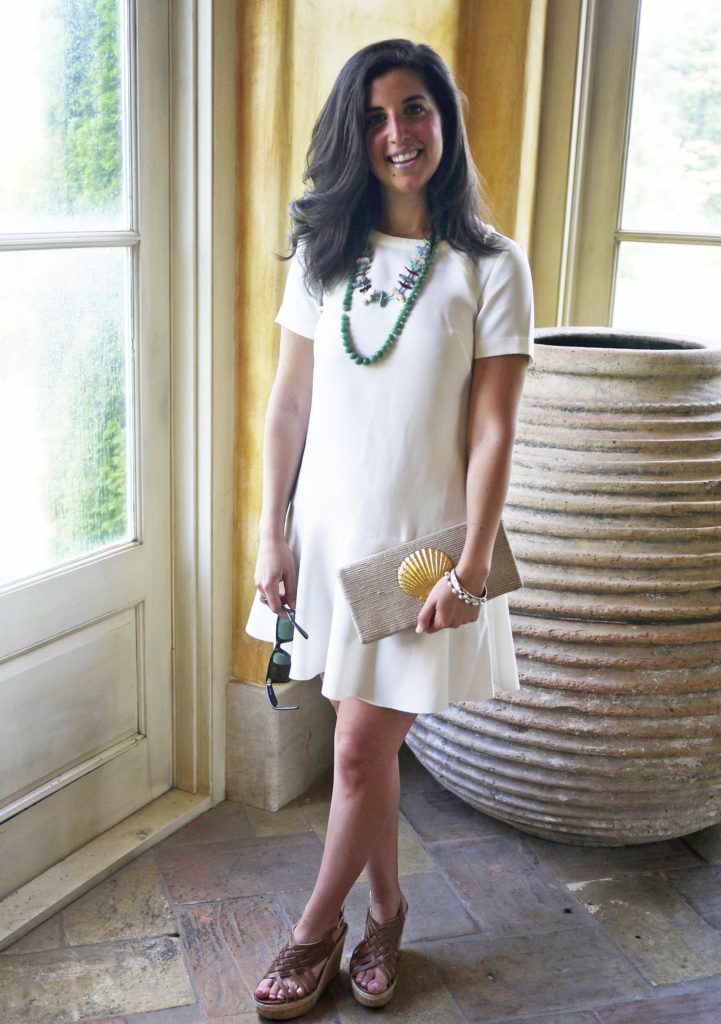 Conservative on the top. Party on the bottom!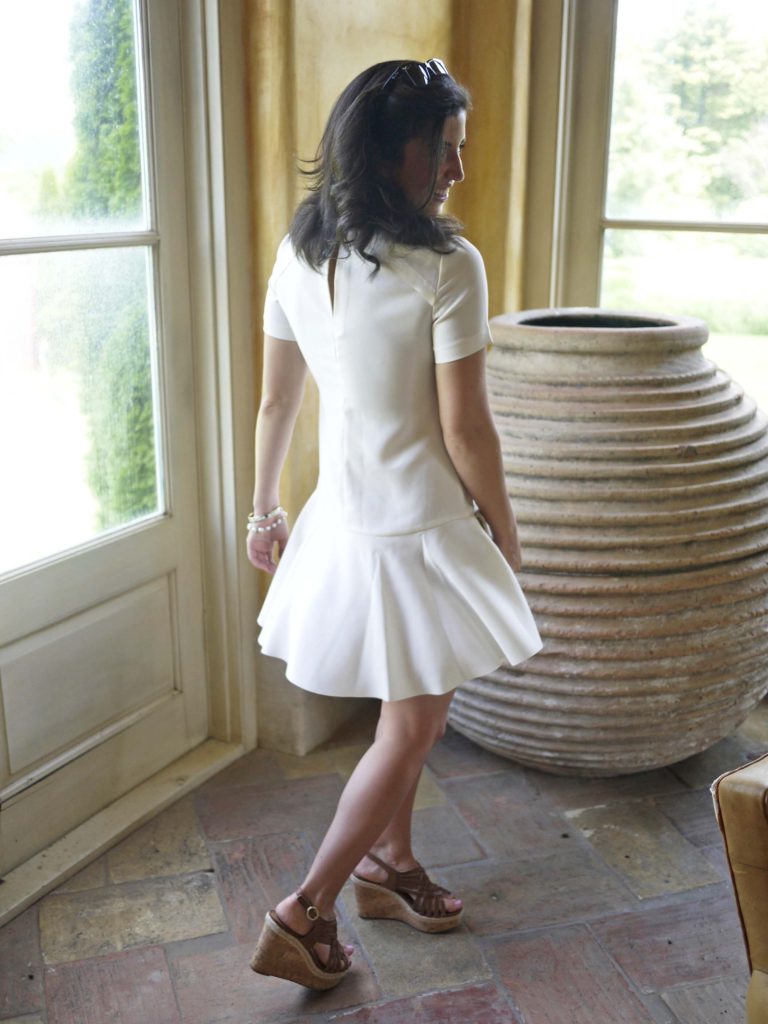 White Flounce Dress (on sale for $64.99! Point of reference, I'm 5'2″ and wearing 0-Petite) // Leather Wedges (on sale for 39.99!)//
Buggy Designs Seashell Clutch // Monogram Signet Ring // Hermes Bangle // RayBan Wayfarers (25% off!)
Jade Necklace and Zuni Fetish Necklace gifted from my great-grandmother
Monogram Cell Phone Case at Buggy Designs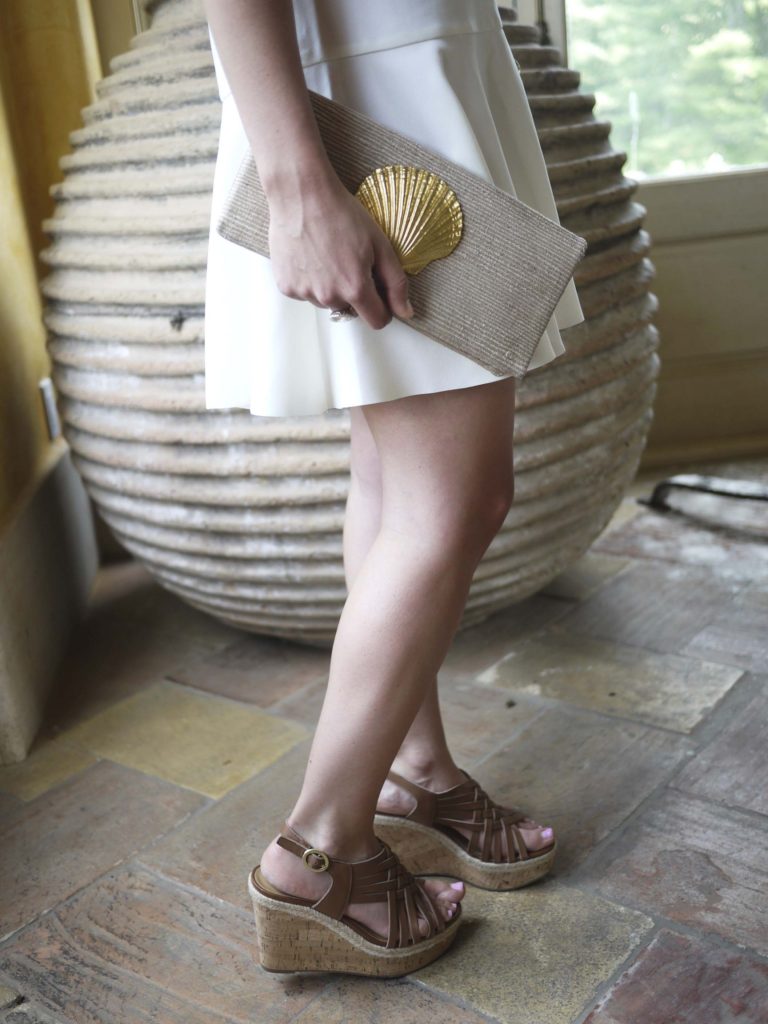 Btw, I can walk 20+ NYC blocks in these comfortable Leather Hurache Wedges, no problem! For the price, these babies can't be beat.
Please feel free to comment and let me know if you have any blog ideas that you would love to read about! xx Bug