Rosé is definitely having one HUGE pink moment! I mean, what's not to love- Rosé and its many hues are visually quite beautiful, easily quaffed and with proper wine due diligence can be affordably priced. With so many good and bad bottles out there, what's a budget-conscious-Rosé-obsessed-girl-or-guy to do? 90+ Cellars is a great starting point. Granted, 90+ Rosé may not have the caché of Domaine Ott, nor the trendiness of Whispering Angel and Miraval but if your price point is between $9-$12 you're in luck!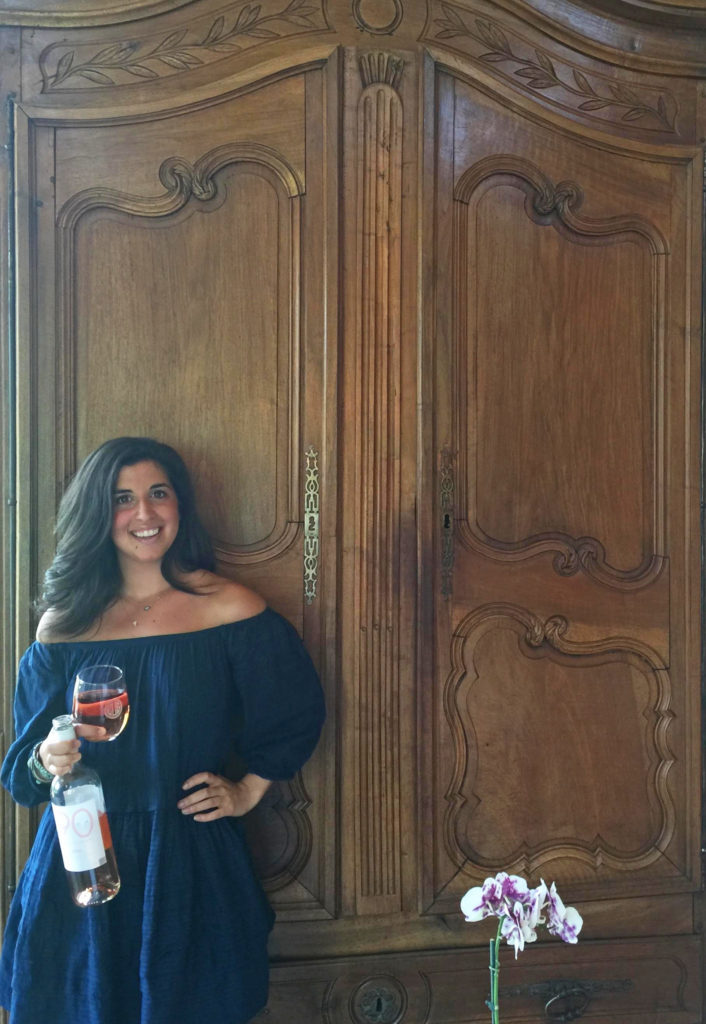 A 90+ Cellars Spark Notes history lesson. Like many good companies, this one was founded in Boston in 2009. The original mission was to find wine overages from some of the top winemakers in the world and private label using the 90+ name. This accomplished a few things- higher end vintners did not flood the market with their wines keeping supply and demand in sync and 90+ Cellars was able to take the surplus of these prestigious wines and pass the savings on to the consumer.
This summer's 90+ Rosé Wine hails from the Languedoc region of Provence, France. The Rosé is a combination of Syrah, Grenache, and Cinsault. Visualize rocky, craggly topography with wild herbs growing out of limestone and you will get a sense of the minerality this baby serves up! This is a robust Rosé that holds up well to food and is a pleasure to drink. Don't be frightened off by the deeper color-this Rosé is not sweet at all. Think Tavel!!!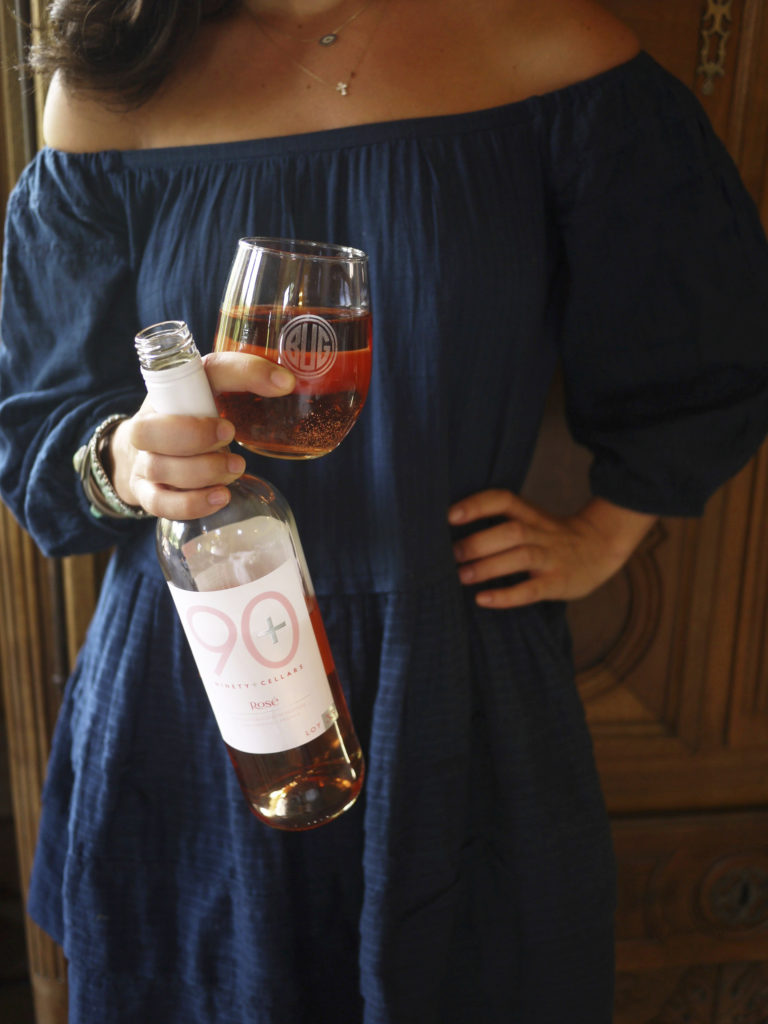 Monogram Stemless Wine Glasses, available at Buggy Designs // Off the Shoulder Dress (and for other sizes) // Greek Sandals
If you were to peak inside my NYC fridge at any given time, my roomies and I have at least 1 bottle of 90+ chilling at all times. Though the listed retail price is $11.99, my neighborhood wine store was selling 90+ Rosé at 2 for $18. For this price you don't mind plopping in a few ice cubes! If a crowd should materialize in your apartment, no problem, budget is still intact!
The 90+ Cellars motto is "Saturday night taste. Tuesday night price." I'll drink to that!