For those of you who have been patiently waiting for the moment your pineapple and vodka infusion is quaffable and perfectly macerated-ding,ding, ding-Happy Hour is NOW!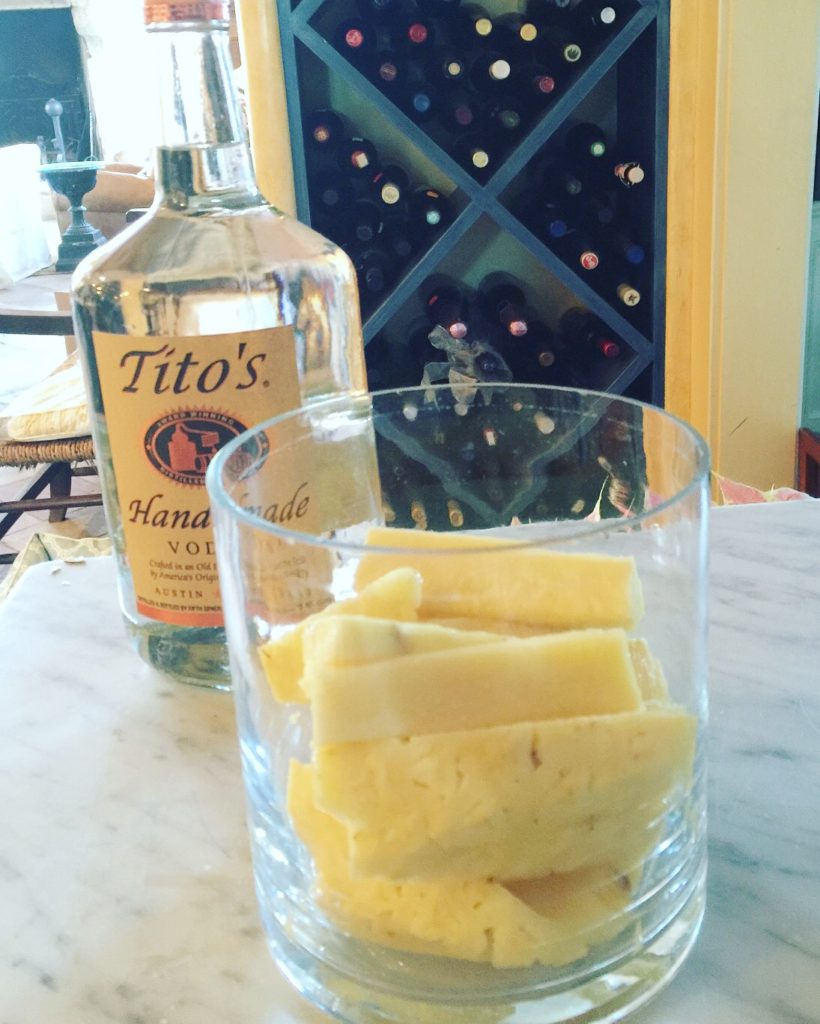 Here's the kicker. The hardest part of making a Pineapple Infused Vodka Martini is cutting the pineapple and having the patience to wait 10 days before drinking. The only thing you have to concern yourself with now is straining this yummy concoction into a lovely pitcher. Grab your fave martini shaker, load it up with ice, pour some pineapple vodka into the shaker and if you don't mind a little pineapple pulp(I don't at all!) add a slice of fresh pineapple and get shaking!  Strain into your favorite martini glass, garnish with a slice of fresh pineapple, kick back and be prepared to smile!  Seriously, thats all there is to it!!
Want to jazz up a basic Pineapple Martini, especially for lots of you "heat seeking missiles" who think Pineapple Martinis sound too sweet? Add a few slices of fresh jalapeños or a habañero!  If your pineapple for some reason is not sweet enough, a simple syrup made with equal parts sugar and water and infused with fresh basil, thyme or lemongrass elevates this baby to superstar status.
A word of caution-these bad boys go down super easy.  Don't say I didn't warn you.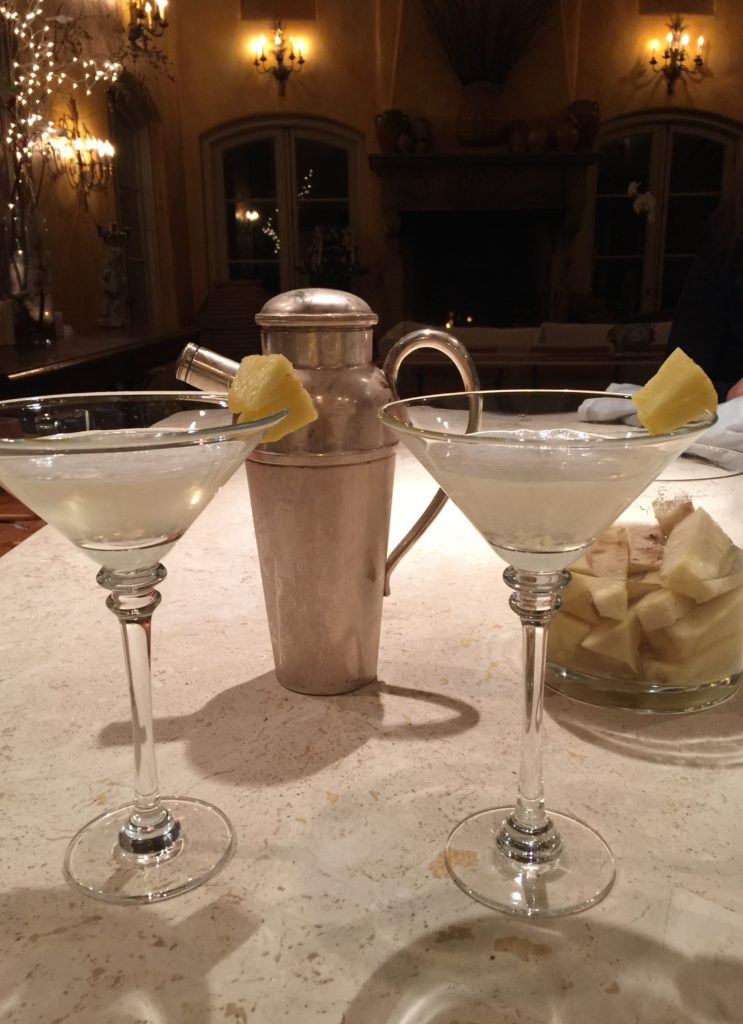 Enjoy!!