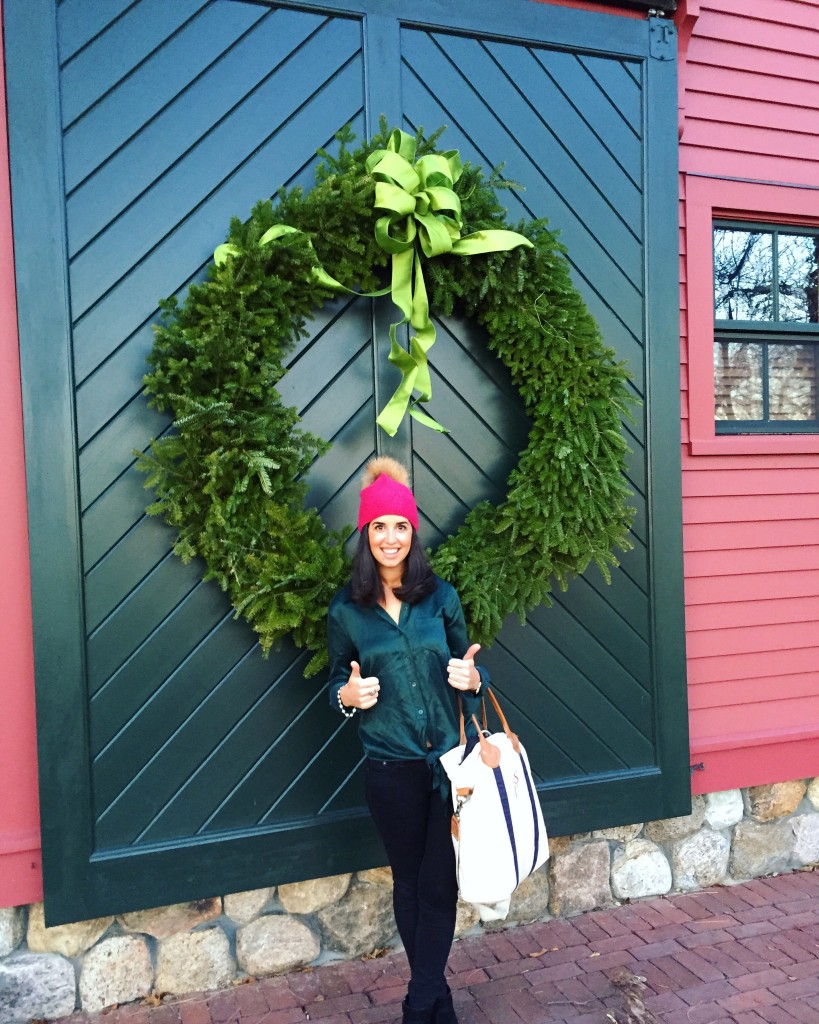 Day 2 of Punkatasset Farm Barn Holiday Show is about to begin. Please stop by if you are in the Concord, MA area and say hello. You can shop 'til you drop in the comfort of a New England barn versus a busy shopping mall and support small business – a win, win.
In addition to Buggy Designs, there are lots of other vendors displaying great holiday gifts. Some of the vendors whose loot I loved yesterday were: J. McLaughlin (classic New England prep), Soxfords (super fun socks for guys), Loweco (great for Paddle Tennis enthusiasts) and Lisa Mackey Designs (bespoke women's leather goods & jewelry). In addition, fresh holiday wreathes, decorations and topiaries are available.
A portion of todays sales will go to benefit NEADS Dogs for deaf and disabled Americans and Canines for Combat Veterans.
A big thank you to Ms Organizer Extraordinaire Betsy Lowe and the Connolly family who graciously open up their barn year after year!
Where: Punkatasset Farm, 775 Monument Street, Concord, MA
When: Today, December 7th, 10AM-4PM