Today's the last day to order Monogram Glassware from Carved Solutions for all our East Coast Customers for guarantee Christmas delivery.  Our affordable yet lovely monogram glasses are at a great price point and let the recipient know you went through a little extra trouble choosing something special just for them! We are offering Carved Solutions glassware at 15% off! Use coupon code, CHINCHIN15.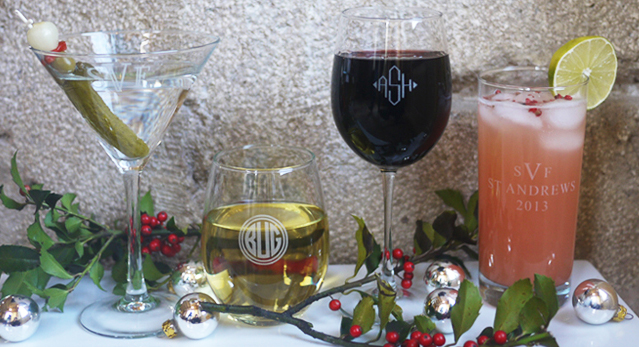 We absolutely love these glasses and think they are a perfect gift for your hard to buy for boy toy! What could be better than 4 personalized martini glasses and a bottle of his favorite spirit?? Be creative with a monogram!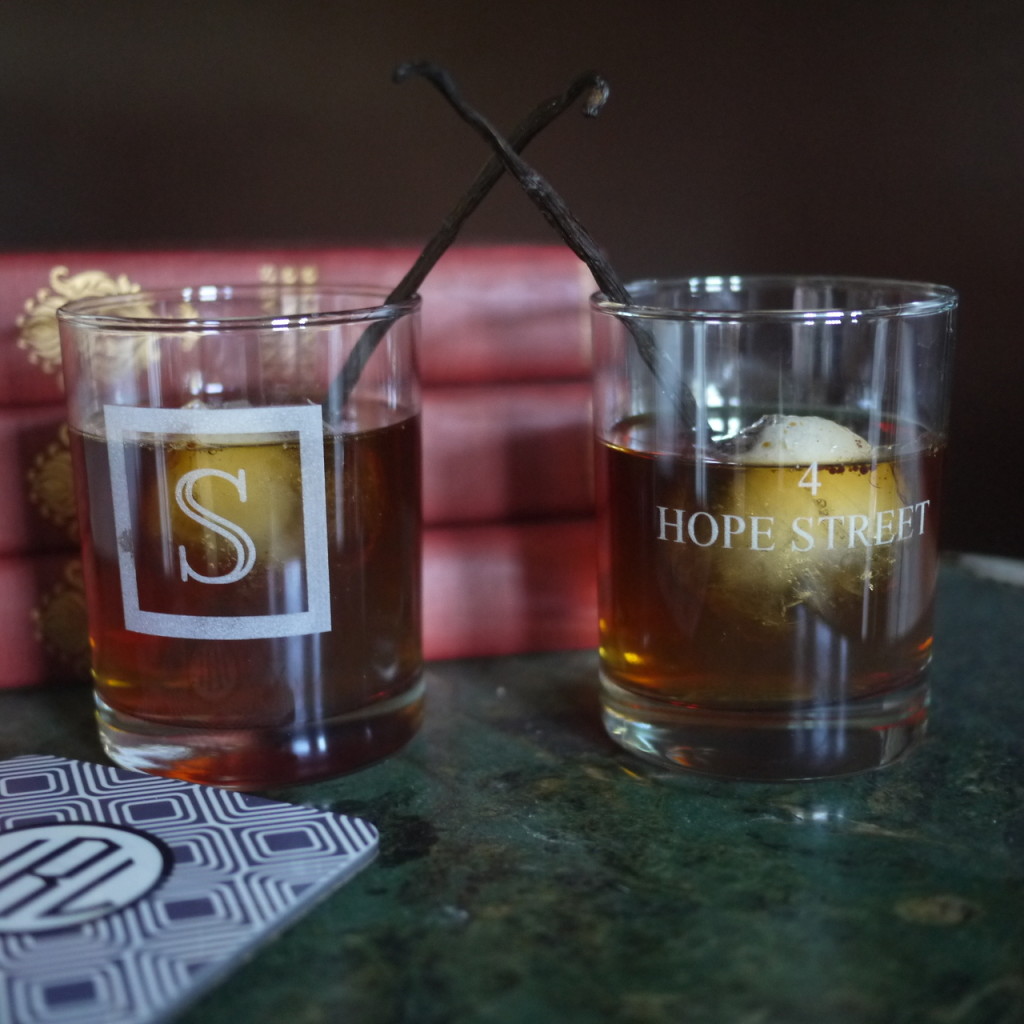 Speaking of boys, we think just about every guy on your list would appreciate a little glassy somethin'! Classic highball glasses are a perfect gift for the guy who likes his bourbon neat! Check out some of our monogram offerings. We have traditional as well as modern fonts. Think outside of the box! Lots of our customers love monogramming with street addresses, names of homes, zip codes or something sweet and personal.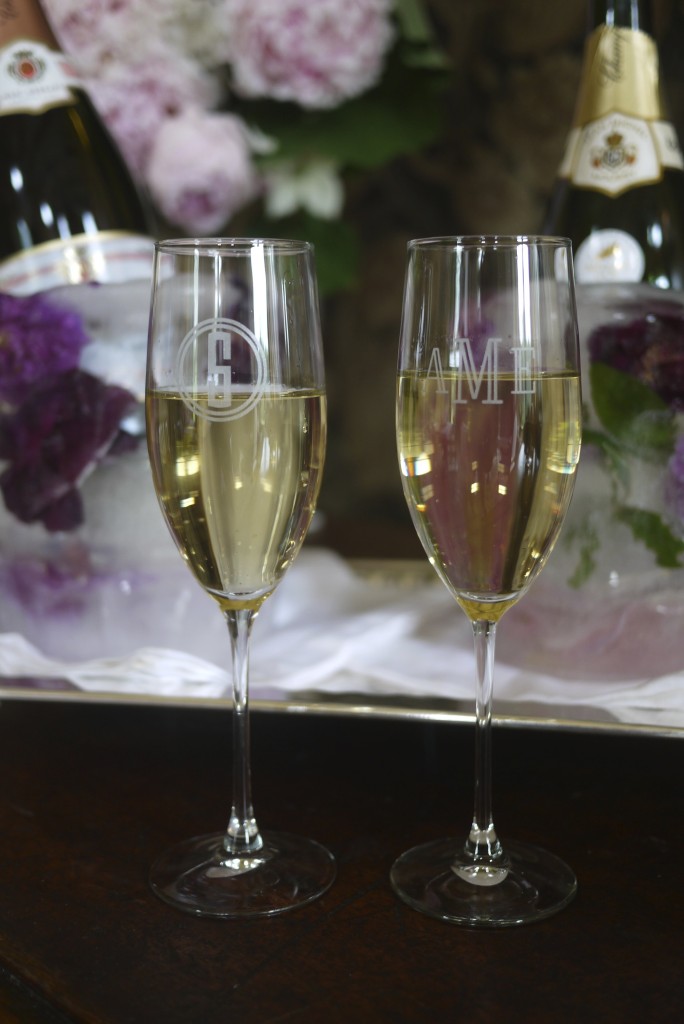 Monogrammed Champagne glasses could possibly be my favorite. Iv'e been known to get week at the knees when presented with a bottle of pink champagne! A set of champagne flutes that someone took the time to personalize would  send me over!!! Our glasses make drinking champagne even more festive-if that's at all possible!!
Happy shopping! Any questions please feel free to give me a shout.
Chin! Chin!
xxbug
ps. If you are in the Boston area we can accept orders for Carved Solutions glassware, soaps and cutting boards through Monday!