We are offering our best selling Monogram Weekender Travel Bags, Monogram Makeup Bags and Monogram Wine Totes at 15% off until Monday at Midnight. Hurry, hurry as Monday (tomorrow) also marks the cutoff date to guarantee Christmas delivery for these same products.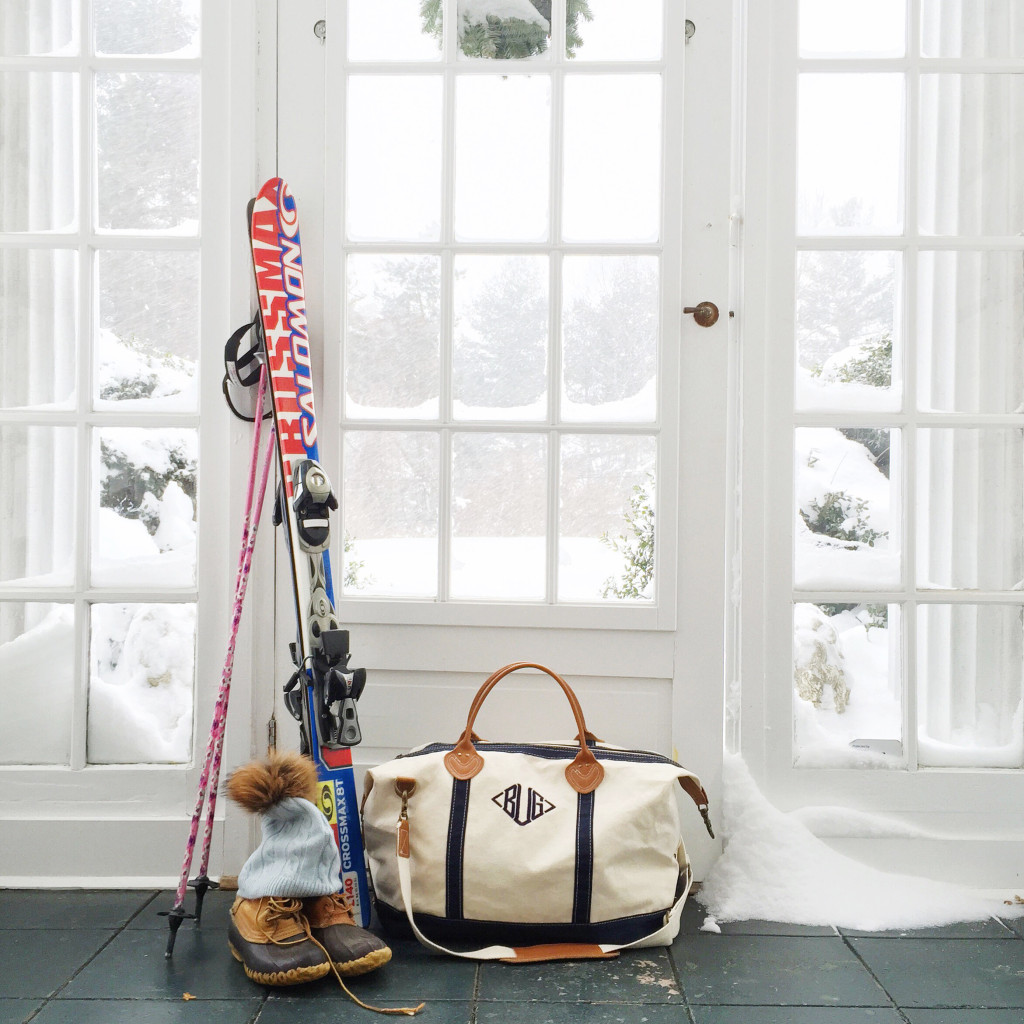 The Navy Monogram Weekender takes the lead for Buggy Designs best selling travel bag. How about pairing our Monogram Travel Bag with a few weekend getaway gifts tucked inside. Think Cashmere Fur Pompom Hat plus L.L. bean boots and a pair of skis for underneath the Christmas tree.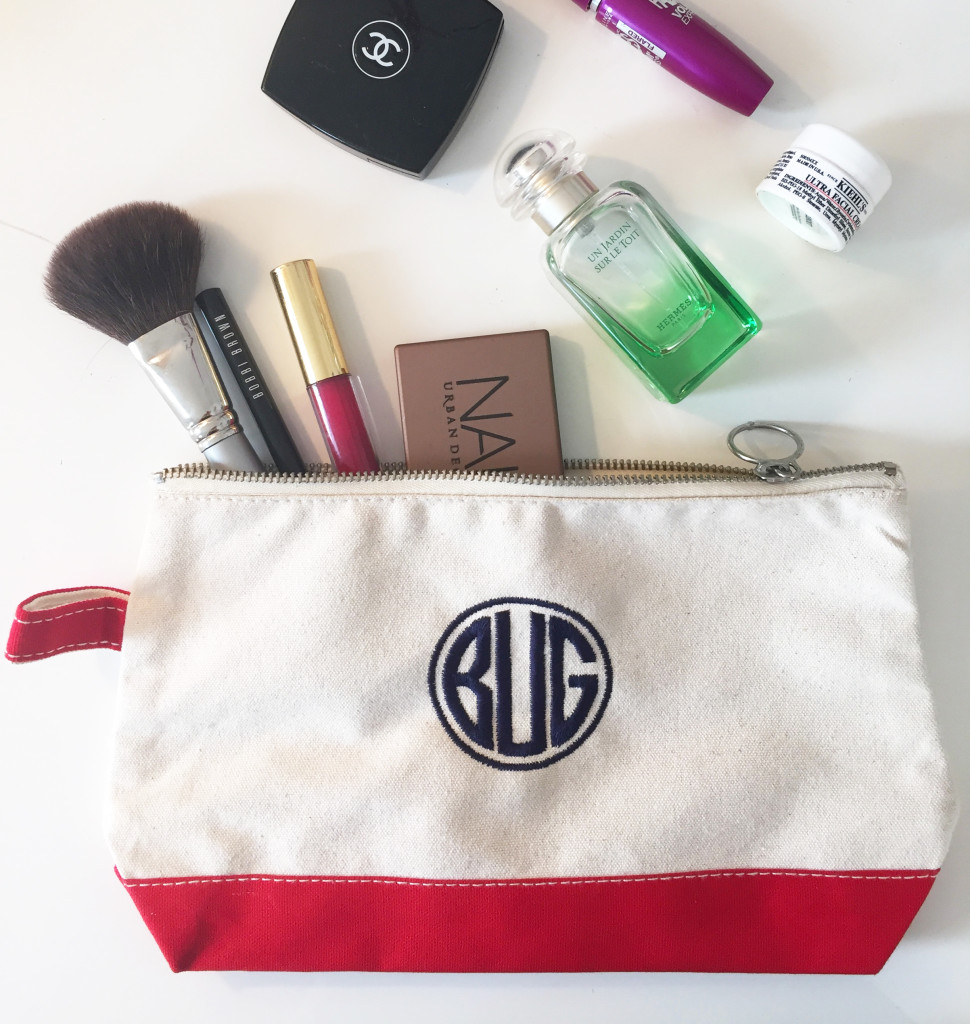 Looking for a perfect under $25 gift for your friend or co-worker? Our Monogram Makeup Bag ($19.95 on sale) or Monogram Wine Tote ($22.95) totally fits the bill. Up the ante by stocking the monogram makeup bag with your favorite beauty product or add a bottle of vino or pink bubbly to our popular Sip Sip wine tote!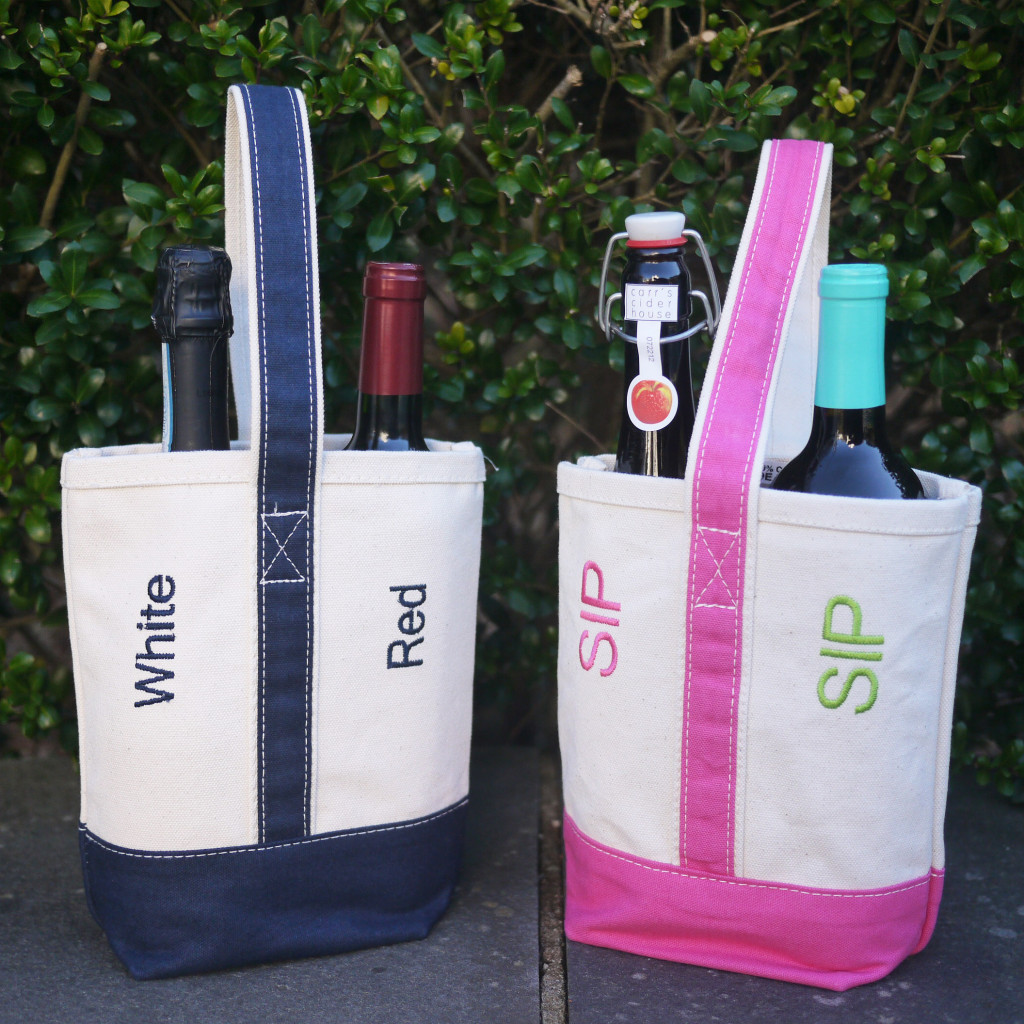 We have had quite a bit of fun at our holiday shows coming up with cheeky little sayings for these monogram wine totes… Sip Sip, Don't Trip, Sin Sin… you get the picture! No shame in going with a classic monogram either. We welcome any ideas! If our little elves approve we will print some up!
Don't forget… all Canvas Bag Orders must be placed by Monday Midnight to guarantee Christmas Delivery.