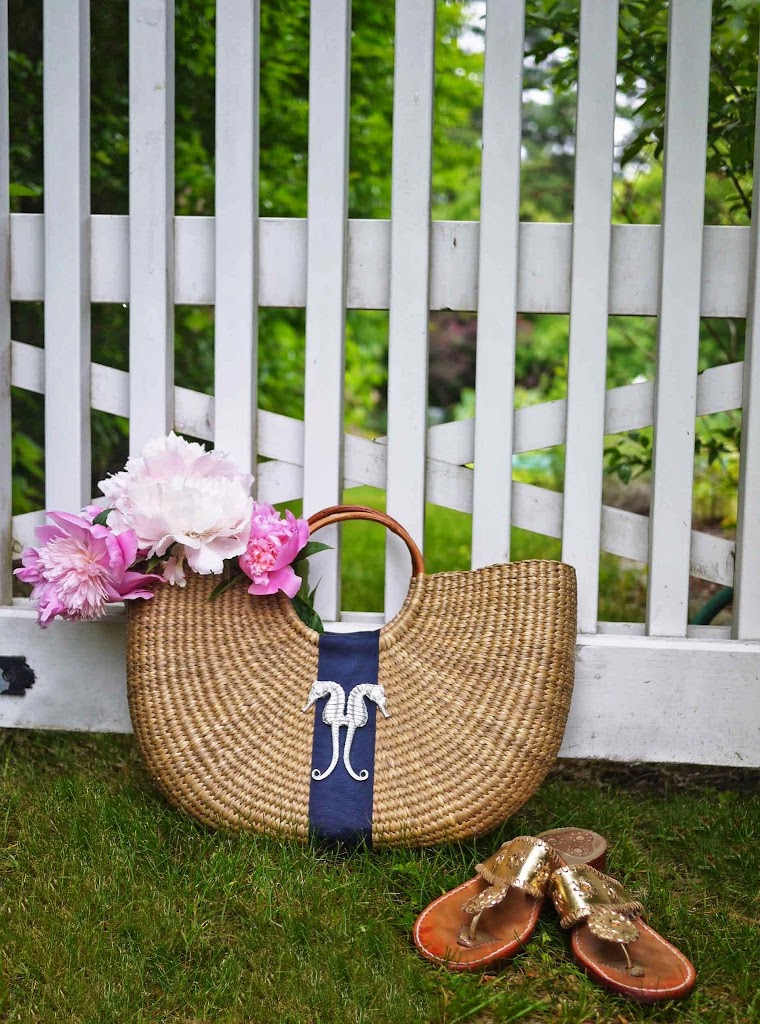 Gold Palm Beach Sandals + Straw Basket with Seahorse (there is still time to order non-monogram QBS products + Straw Baskets! Order by December 18th to guarantee Christmas delivery)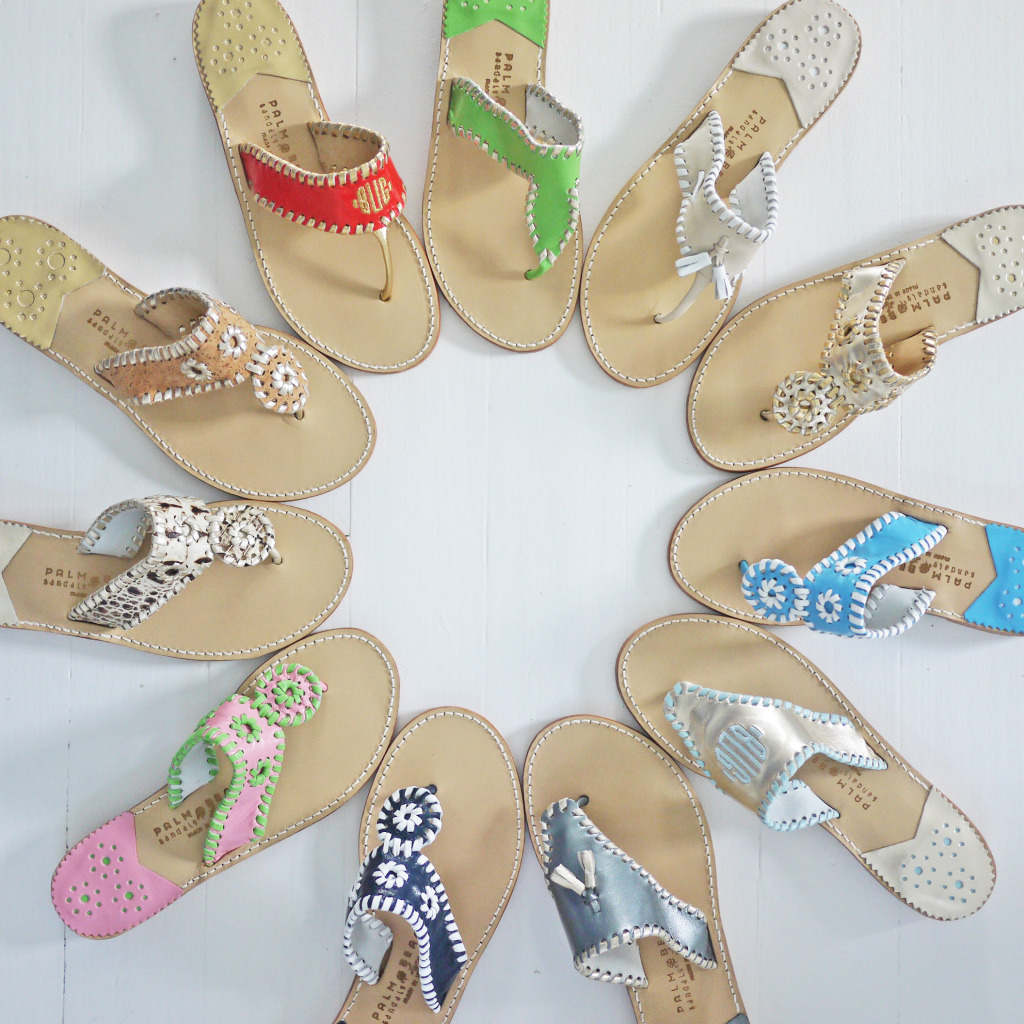 Happy Monday dear Readers! As the excitement of the holiday season kicks in, at Buggy Designs we have been busy manning the phones, answering your emails and placing orders. As busy as we are, your personal emails and phone calls make my day!
A bit of Buggy Designs housekeeping; The cutoff for Palm Beach Sandals is tonight at 11:59 EST for guarantee Christmas delivery. We are sorry for the early date however each pair of sandals are custom made just for you. No mass production for these babies! Feeling creative? Our exclusive Create Your Own Palm Beach Sandals Design tool provides you with endless possibilities.  Some of our best selling Palm Beach Sandals this Christmas season have been Pale Gold Crocodile with Gold Whipstitch, Cork and Gold Palm Beach Sandals, Platinum and Sky Blue Monogram Sandal, Black Patent and Black Palm Beach Sandals, and Platinum and Gold Palm Beach Sandals.
We think Palm Beach Sandals are a timeless and thoughtful gift for under the tree. Happy Shopping!