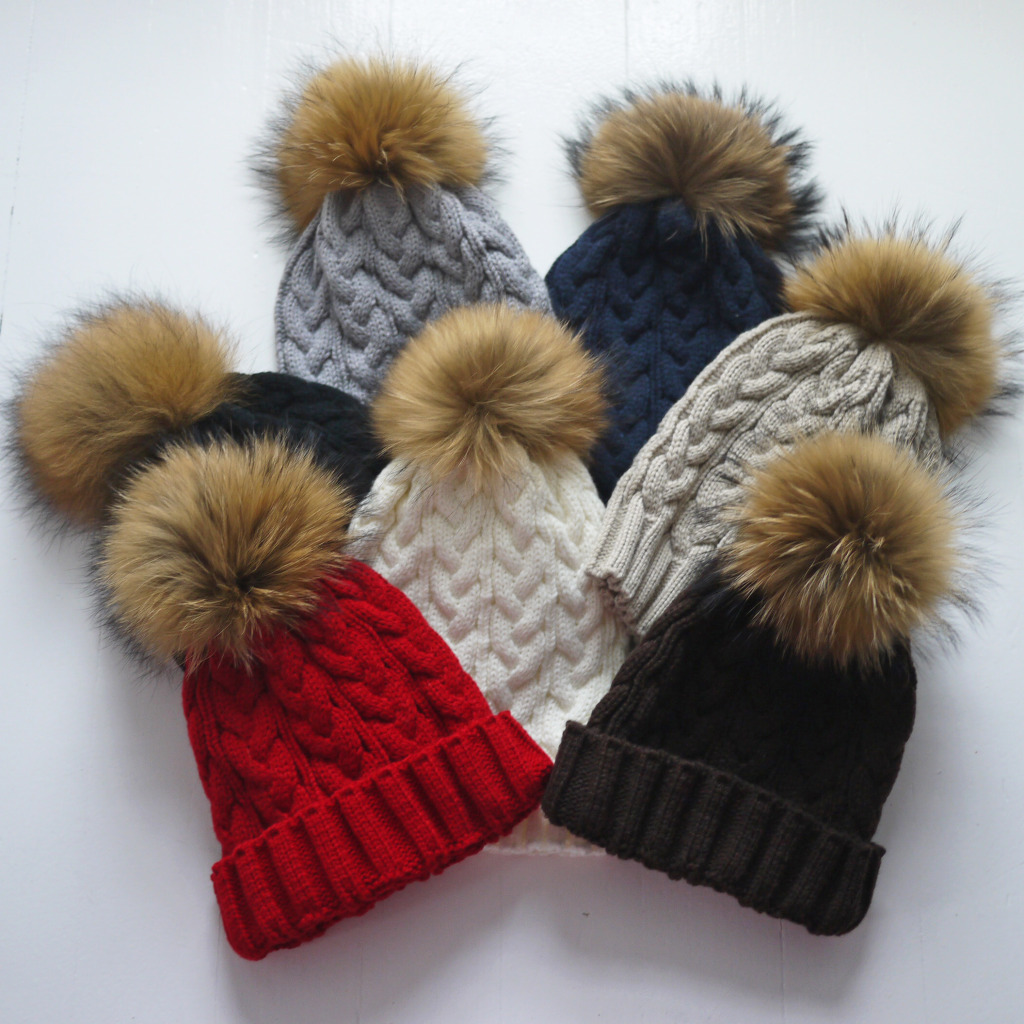 I have been a busy little elf loading our new shipment of Buggy Designs affordable Fur Pompom Hats to our online Boutique! Our first shipment of affordable Fur Pompom Hats sold out so fast at our November Trunk shows that I never even had a chance to share them with you! Luckily, Santa's sleigh has restocked!
The oversized furry pompom embellishment is adorable and eye-catching while our soft wool blend cable knit cap will keep you toasty warm. You can style this Buggy Designs Fur Pompom hat two ways. For a dramatic look, no need to fold. Or foldover the bottom of your hat as much as you would like for a snug beanie fit.
These Fur Pompom hats are a perfect gift for under $75 that you would be just as happy to give as to receive.
P.S. If your budget allows, we will have 100% cashmere fur pompom hats and Merino Wool/Cashmere blend fur Pompom Hats in 3 styles available in the next week or two! They are absolutely gorgeous! If you have any questions, feel free to email or give us a ring!