All four styles of our Fur Pompom Hats are online and available to order at Buggy Designs! Here's some additional great news – we are offering Free Shipping, guaranteed for Christmas Eve delivery. Each beautiful Cashmere Fur Pompom Hat will arrive in a gift box. Our Soft Wool Acrylic Fur Pompom Hats are wrapped in gold and pink tissue with a ribbon.
Last minute ordering + FREE Shipping + already wrapped = a good thing! Who knew?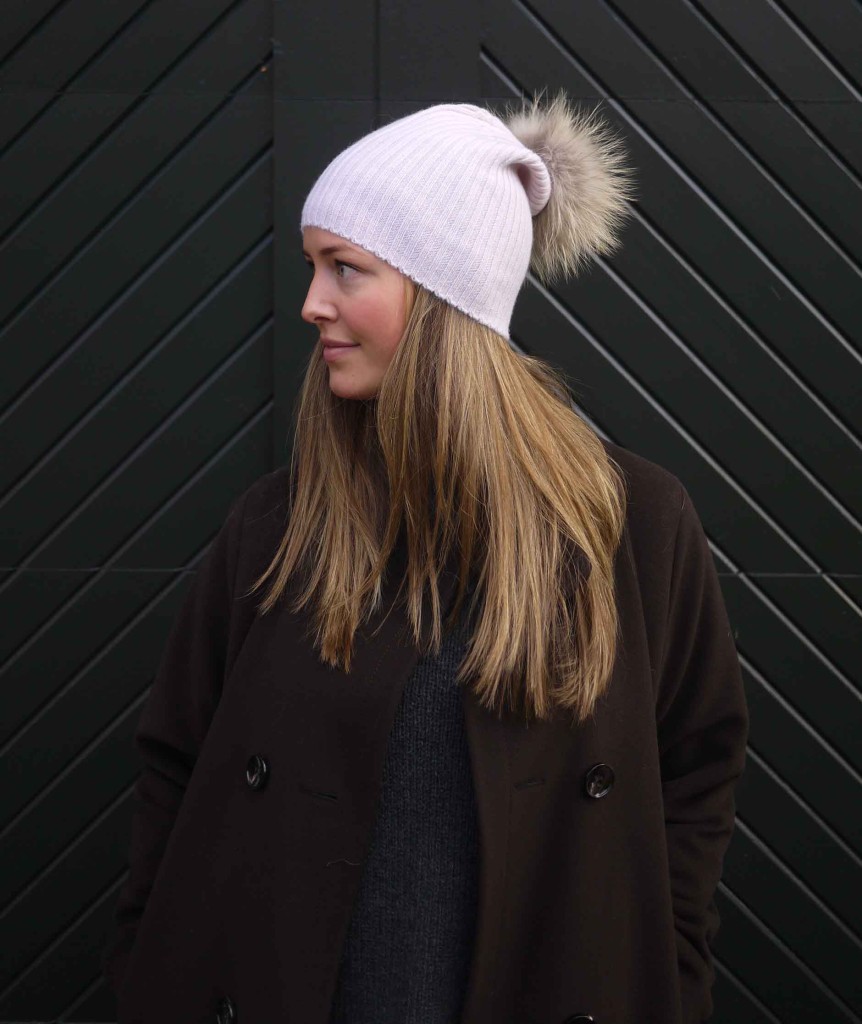 Pictured on Elizabeth is our Light Pink Ribbed Slouchy Fur Pompom Hat which can also be worn folded up for a snug fit. We have a limited few left in this color so if you are looking for soft, soft pink, order now!
For those of you who have been frequent visitors at Buggy Designs you may see some new exciting happenings on our site. A year in the making, gazillions of emails, phone calls, cashmere swatch choices ruminating in my head, I am pleased to finally offer our first line of Buggy Designs Cashmere Hats! With so many cashmere hats flooding the market these days, it was important that our hats stood out amongst others. We have sourced Alashan cashmere from inner Mongolia (some of the finest cashmere in the world) and chose the most beautiful colors that look great on just about everyone! Super soft, cozy and warm cashmere –  it's hard to choose just one!
Let me know which is your favorite?!