Looking to add some natural blooms to your festive holiday decor? Forcing branches into bloom indoors is one of the easiest DIY projects and offers a big bang for no bucks! You may wonder how easy this DIY project is — let's just say when we were little my mom would hand my brothers and me big pruners, point to a tree and say "please cut some branches and bring them indoors!". It's that easy!
So let's get going!
Here's what you need: cold weather (at least three majors frosts or a deep freeze is even better); a pruner, bypass pruner, saw, or sharp knife (if you haven't got a saw, this is a good resource); a vase with tepid water; a few tablespoons of bleach or flower food for the water; a Spring flowering tree. Twinkie lights and ornaments are optional.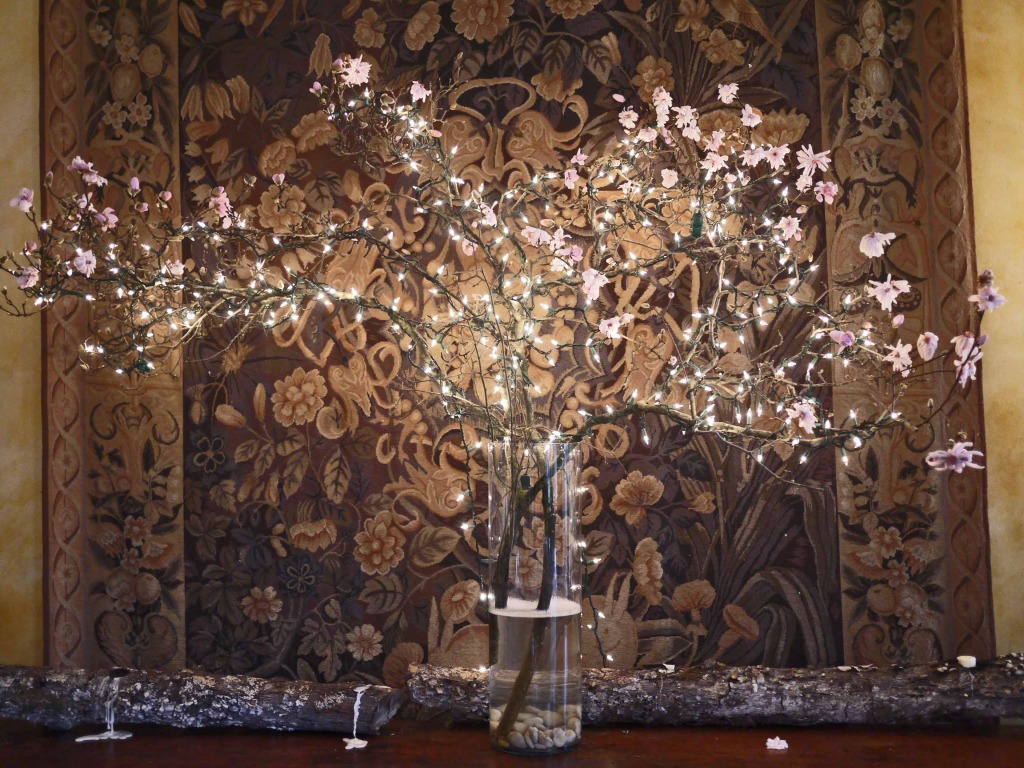 For this DIY Forcing Branches into Bloom Indoors Project, I chose to force bloom a few Star Magnolia tree branches. Star Magnolia trees are one of the first trees to bloom in New England each Spring. I have successfully forced bloomed Forsythia, Crab Apple trees, Cherry trees and lilacs, but the Star Magnolia seems to bloom the quickest and is the most full proof this time of year. Basically any tree that flowers in the Spring you can force bloom indoors.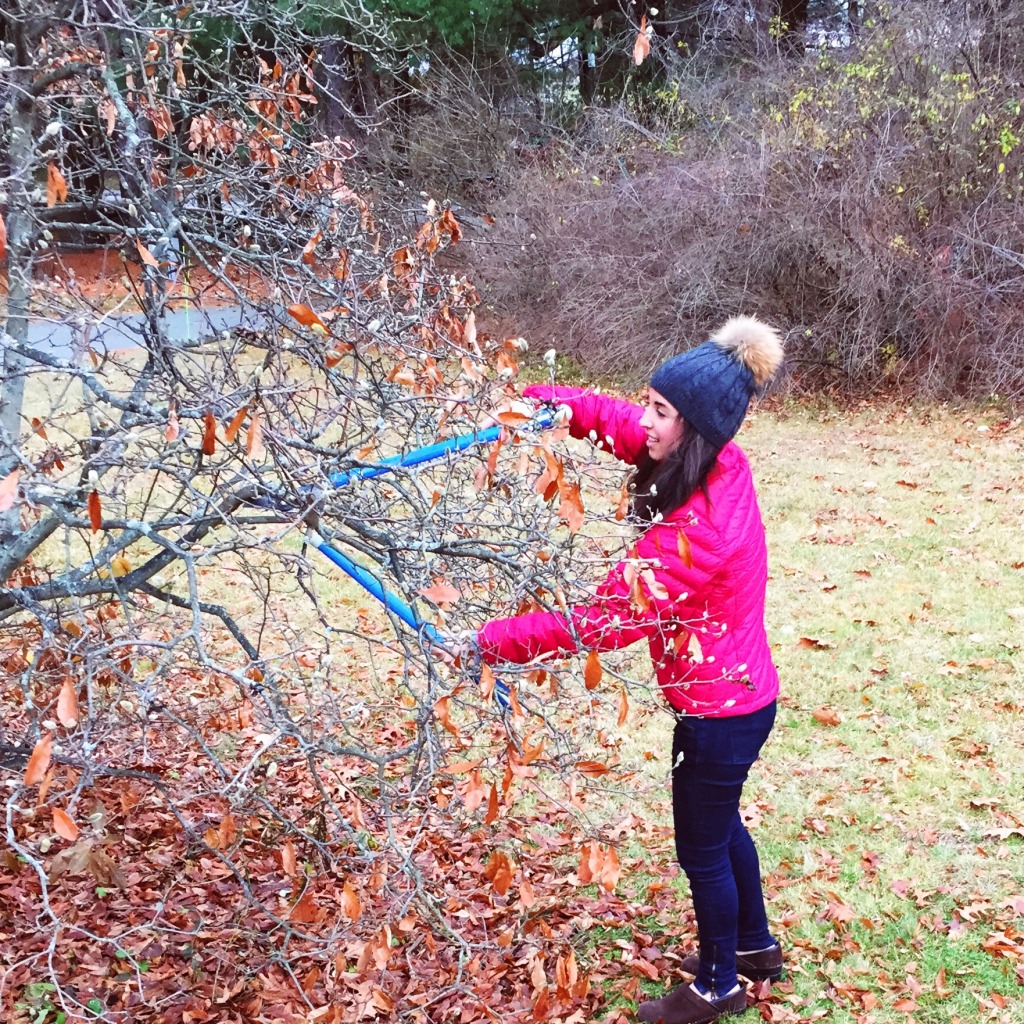 My younger brother Andreas helped me choose the Star Magnolia branches. He teased me as I struggled to cut the thick branch with a dull bladed lopper.
Staying warm in Buggy Designs Cashmere Fur Pompom Hat in Navy (fingers crossed new shipment will arrive next week!). You can shop our affordable soft wool blend Fur Pompom hat here.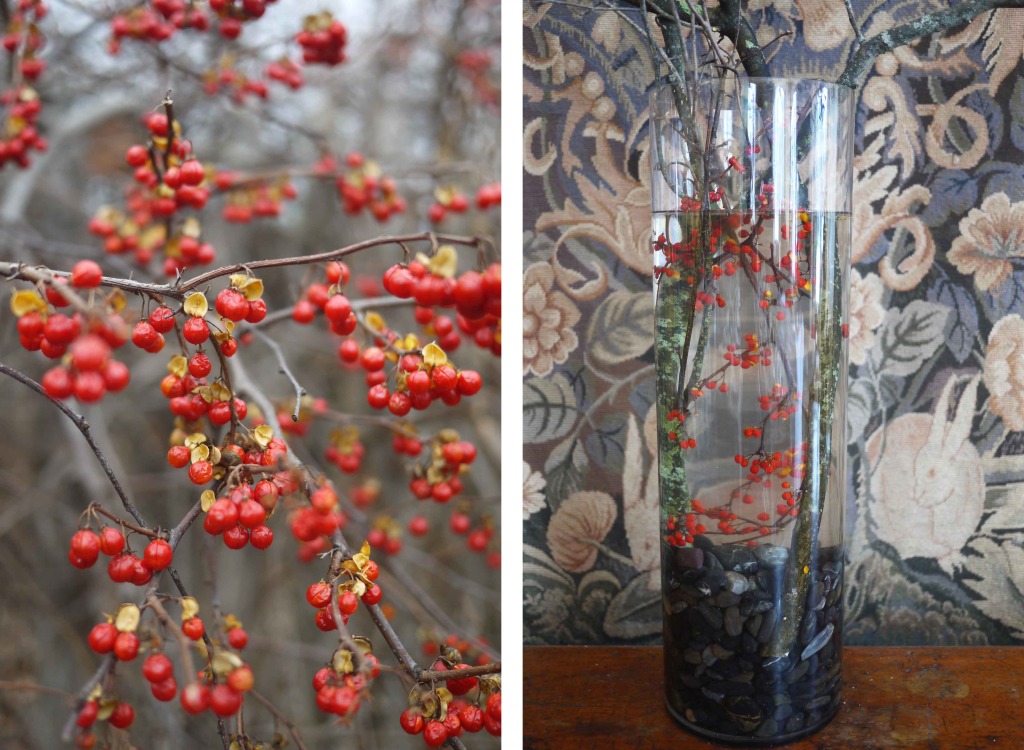 These branches go through many metamorphoses. When I brought the Star Magnolia branches into force bloom, the branches were covered with beautiful pussy willows and the final leaves of fall. I decided to keep the leaves in tact for Thanksgiving and added about 400 white twinkie lights to illuminate the simplicity of the branches. For additional autumnal color, bittersweet was cut and placed in the vase upside down.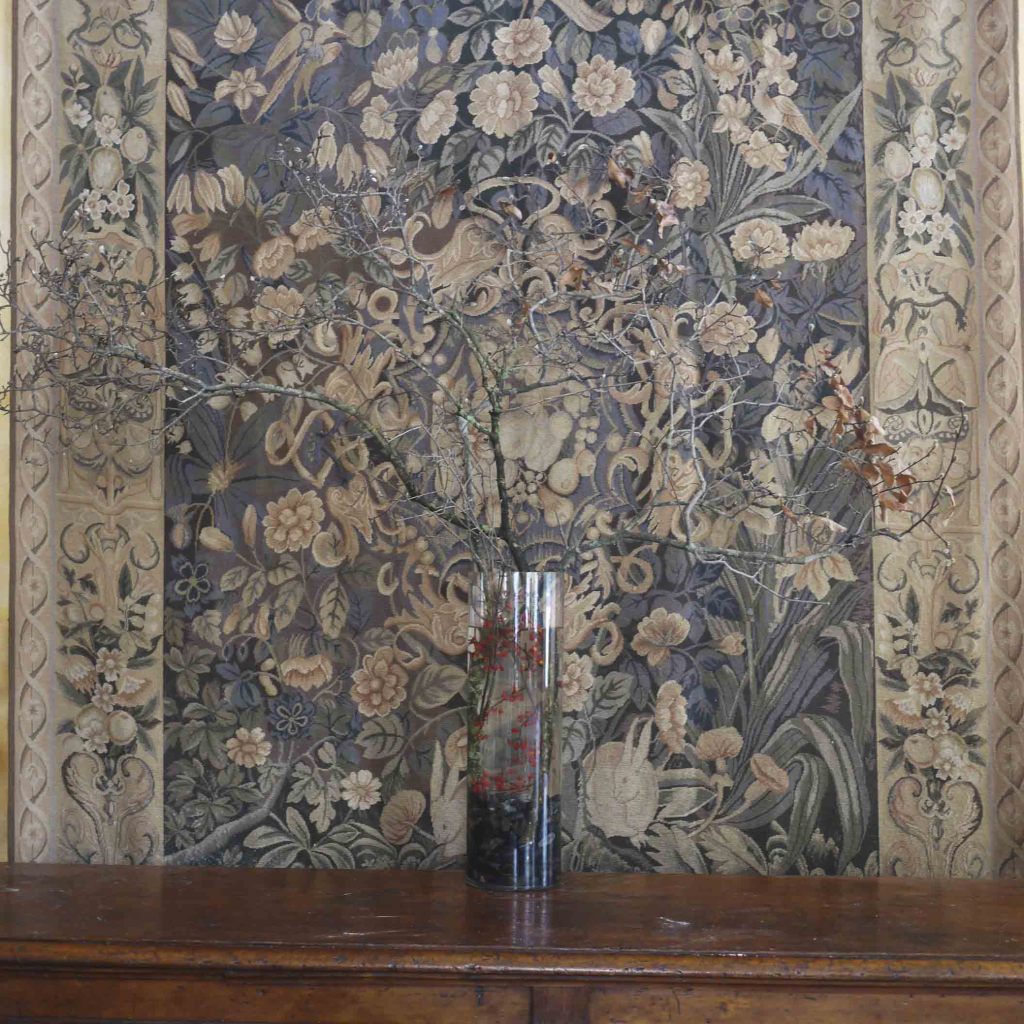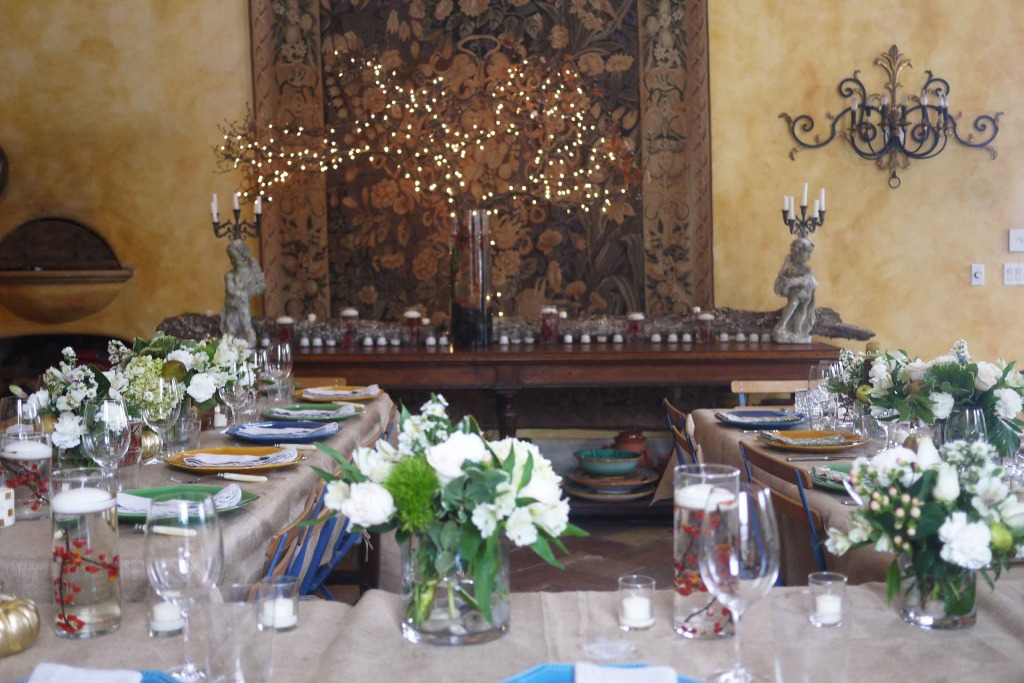 Our Thanksgiving Table decor complementing the Star Magnolia Branch Arrangement. Bittersweet was placed in clear glass with floating candles, repeating the theme.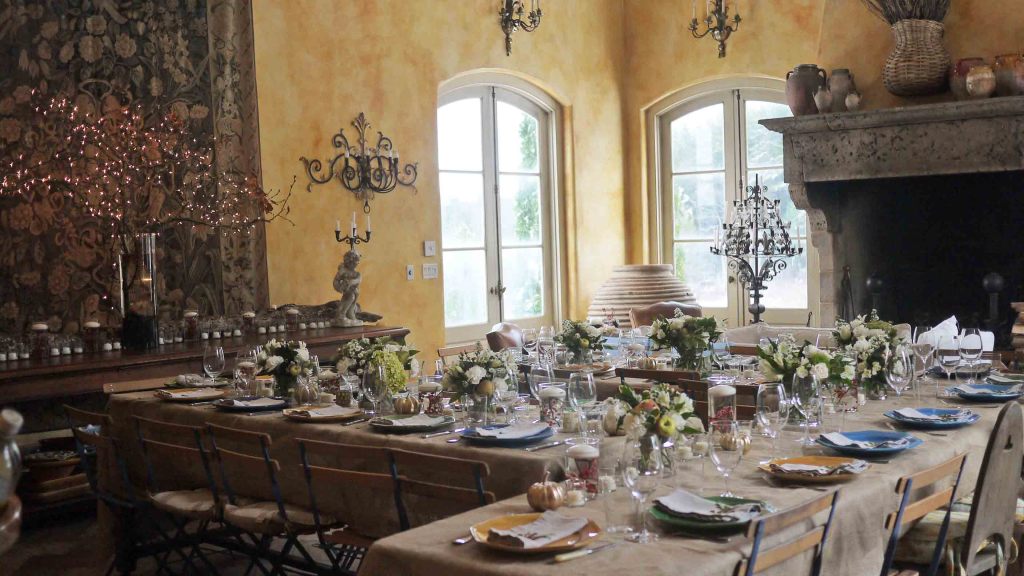 After Thanksgiving was over, I removed the dark rocks, bittersweet berries and dried leaves from the Star Magnolia arrangement and changed the water. I replaced the dark rocks with white rocks. 10 days after bringing the Star Magnolia branches indoors the downy pussy willows are giving way to pink and white star shaped flowers.
This weekend I plan to add these little birdies (shop clip on bird ornaments here, here and here) and silver teardrop ornaments onto the branches for look #3!
For night time dinner parties, it's fun to place floating candles in the water. It's pretty magical!
The beauty of this DIY Forcing Branches into Bloom Indoors is that you can tailor the size of the branches to whatever vase you have in mind. Cut small branches for lovely bedroom arrangements. They don't all have to be grand! Small gestures are equally as stunning.
Looking for another fun DIY project for the holidays? Check out my DIY Floral Ice Bucket Cooler for Wine, Champagne and Spirits!
Do you have any fun DIY Projects you think I should try? I'm all ears!