Chestnuts roasting on an open fire, naughty Zoe nipping at my toes, Yuletide fashions dancing 'round the fire and hats dressed up like Eskimos! Tis The Season ya'll for celebrations and at Buggy Designs we are busy little elves. Our goal is to make your holidays shine bright. We are having a site wide 20% off sale at Buggy Designs, now through Cyber Monday, December 1 at 11:59 pm EST. Just use code THANKS at checkout!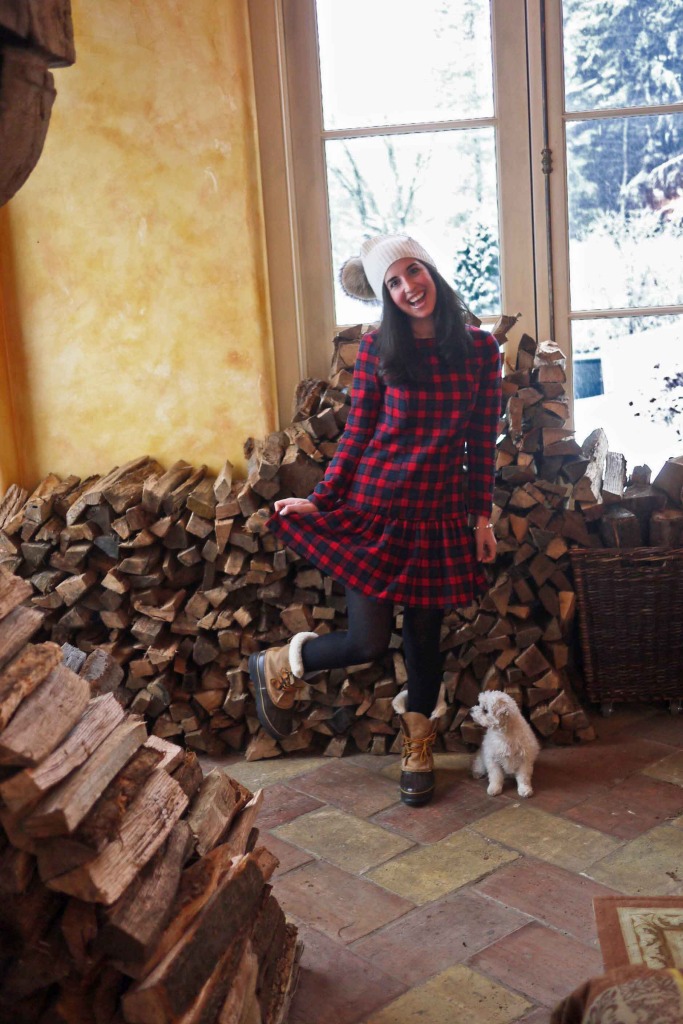 My snow dance worked! I couldn't help but give you all a sneak peek at my Buggy Designs Cashmere and Fur Pompom Hat, available mid-December! We will be selling a quite a few styles and colors at three different price points. From affordable to luxurious there will be something for everyone! Buggy Designs Hats will be available right before Christmas and throughout the winter.
The Buggy Designs Cashmere Hat with Fur Pompom that I am wearing can either be worn as beanie (as shown in photo) or rolled up for a more tight fitting style. Two in one hat!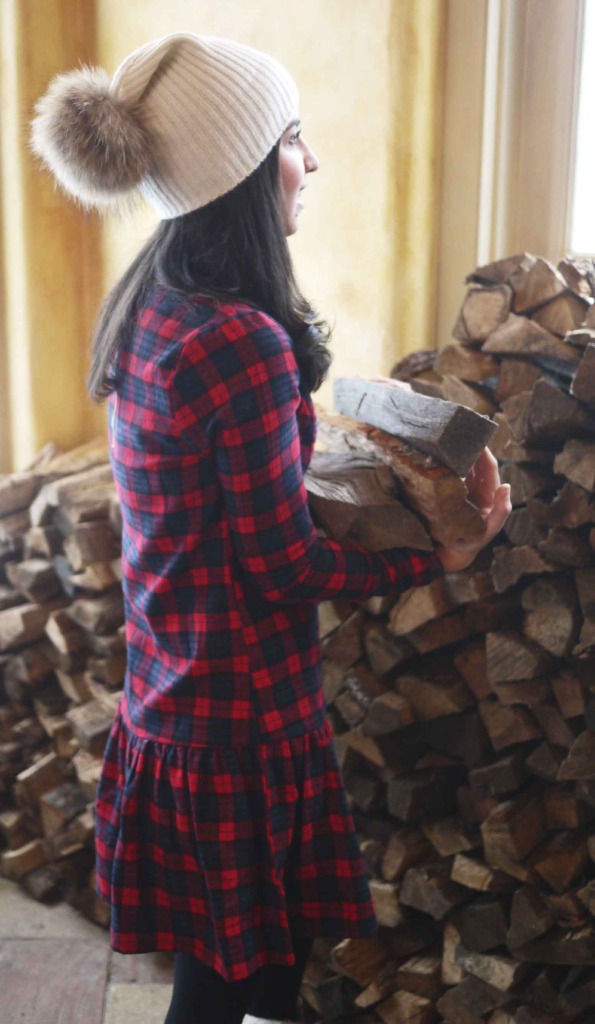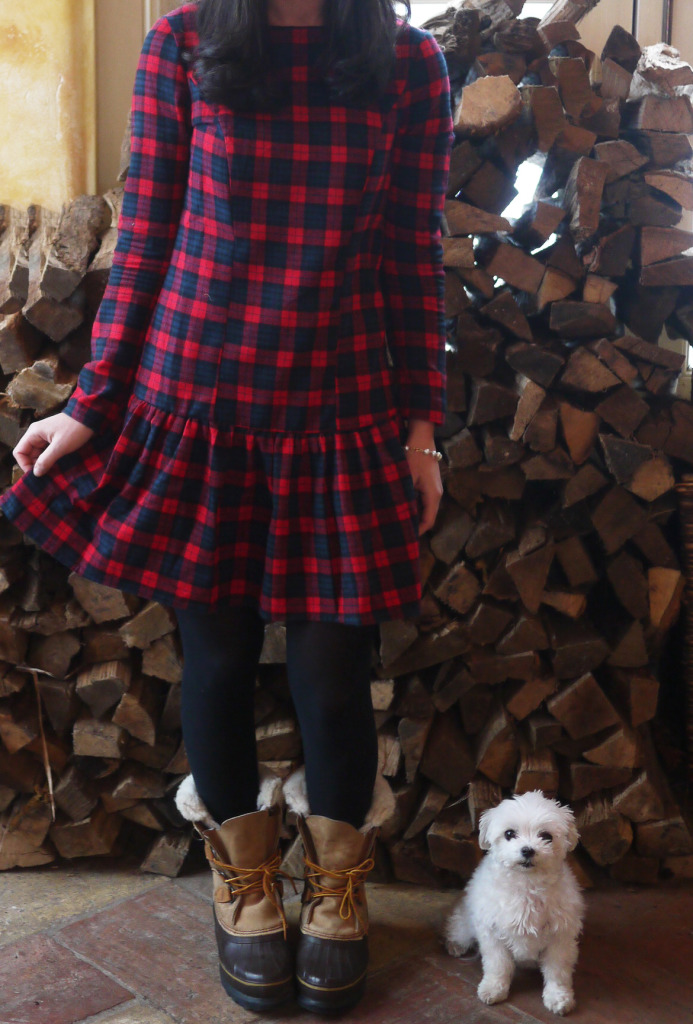 OUTFIT DETAILS:
Plaid Flanel Dress on major sale, was $95 now $37 with code TGIBF! (they didn't have my size in stock so ordered up one size and still fit great!)
Sorel Boots (also love these L.L. Bean Boots lined with Shearling)
Buggy Designs Cashmere and Fur Pompom Hat Coming Soon!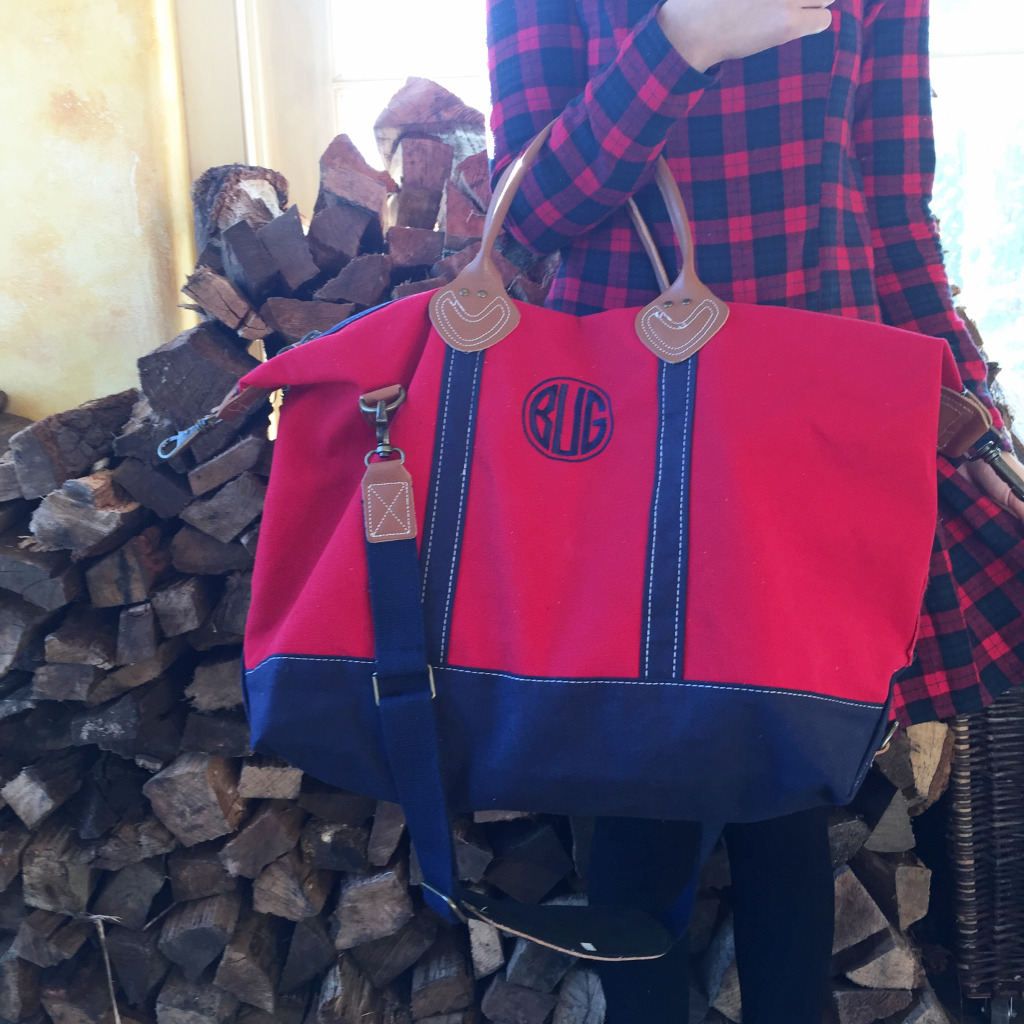 Now is a perfect time to check out our sale price on one of our best sellers, Monogram Weekenders. Monogram Weekender Travel Bags are a perfect personalized gift for that special guy or gal in your life, your siblings or even your parents!
My youngest brother Andreas, on his way out the door as we has headed back to Cornell this morning, tried to snag this Khaki & Navy Weekender bag bearing his initials. I felt bad telling him this was one of my prized samples for our many Holiday Shows scheduled! I promised him he would receive a Monogram Bag under the Christmas tree with the colors yet to be determined. His two favorite color choices are the Khaki & Navy Weekender and the Plain Canvas & Navy Weekender (these two color combinations are our most popular for guys, closely followed by the red & navy monogram weekender travel bag).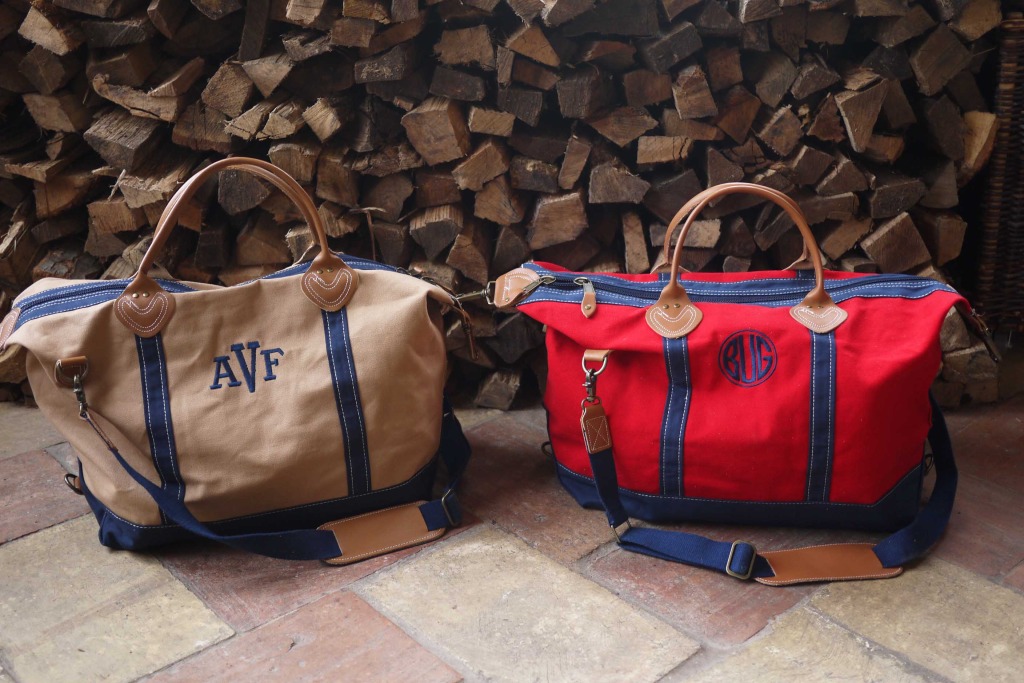 Monogram Weekend Travel Bag Khaki & Navy + Monogram Weekender in Red & Navy (on sale until tomorrow night with code THANKS, $120 now $96)
I will be adding more products to Buggy Design online boutique in the next week so make sure you continue to check out our new arrivals regularly!
Happy, happy Shopping!