Last night I felt privileged to participate in Runway for Recovery at the Revere Hotel in Boston. Runway for Recovery is a wonderful organization founded by the fabulous Ms Olivia Achtmeyer to honor her late mother Candy who bravely fought a ten year battle against Breast Cancer. Runway for Recovery aim is to raise money to benefit families who have lost mothers to Breast Cancer.
Each October since 2007, Runway for Recovery pulls out all the stops with a silent auction and fashion show featuring Breast Cancer Survivors and/or their families in memoriam. The proceeds primarily benefit the Massachusetts General Hospital Patient and Caregiver Fund.
400 plus guests puddled through the rain, gave up watching the Patriots on TV, all to support Olivia and Runway for Recovery. The night started off with cocktails, yummy hors d'oeuvres and catching up with lots of friends. The funny thing about Boston is it really can feel like a village where everyone knows each other. I loved seeing middle school, boarding school friends, their parents and grandparents, all under one roof!
Buggy Designs was asked to participate as a vendor during the evening's cocktail hour. We happily donated 20% of sales to Runway for Recovery. If you couldn't make it to last night's benefit, or you would like your shopping dollars to go to a great cause, we will be donating 20% of all Buggy Designs sales through October 18th to Runway for Recovery. Maybe some early Christmas shopping?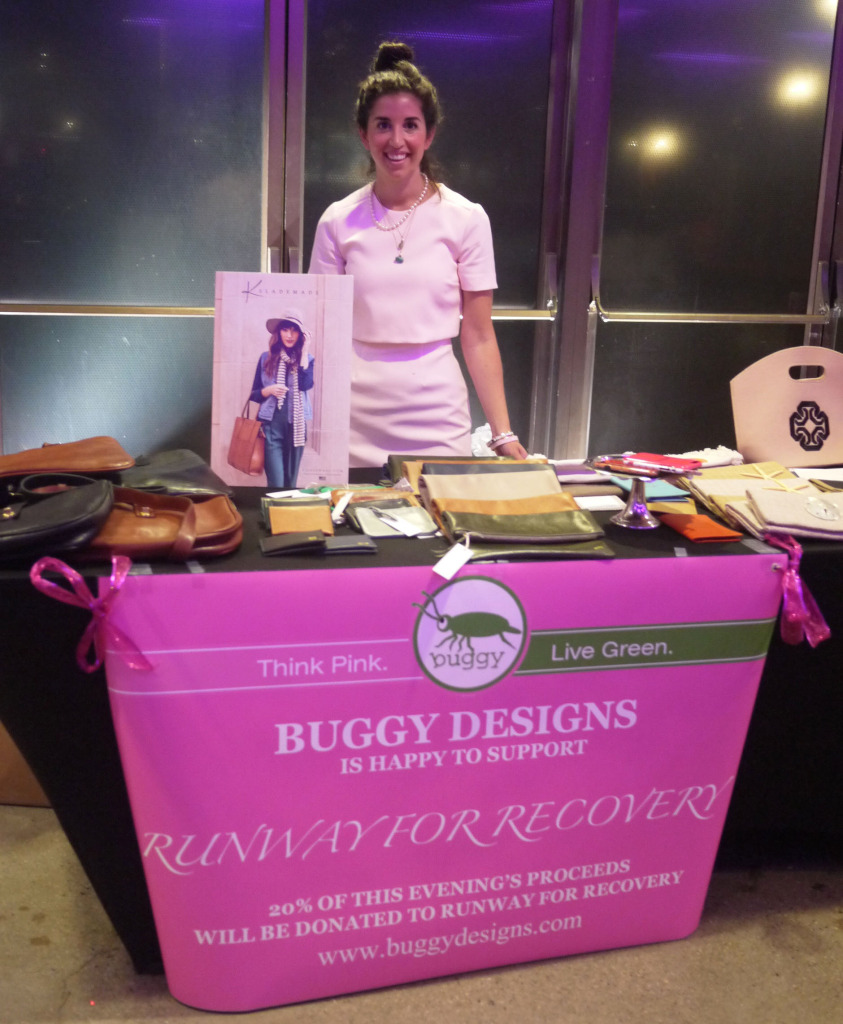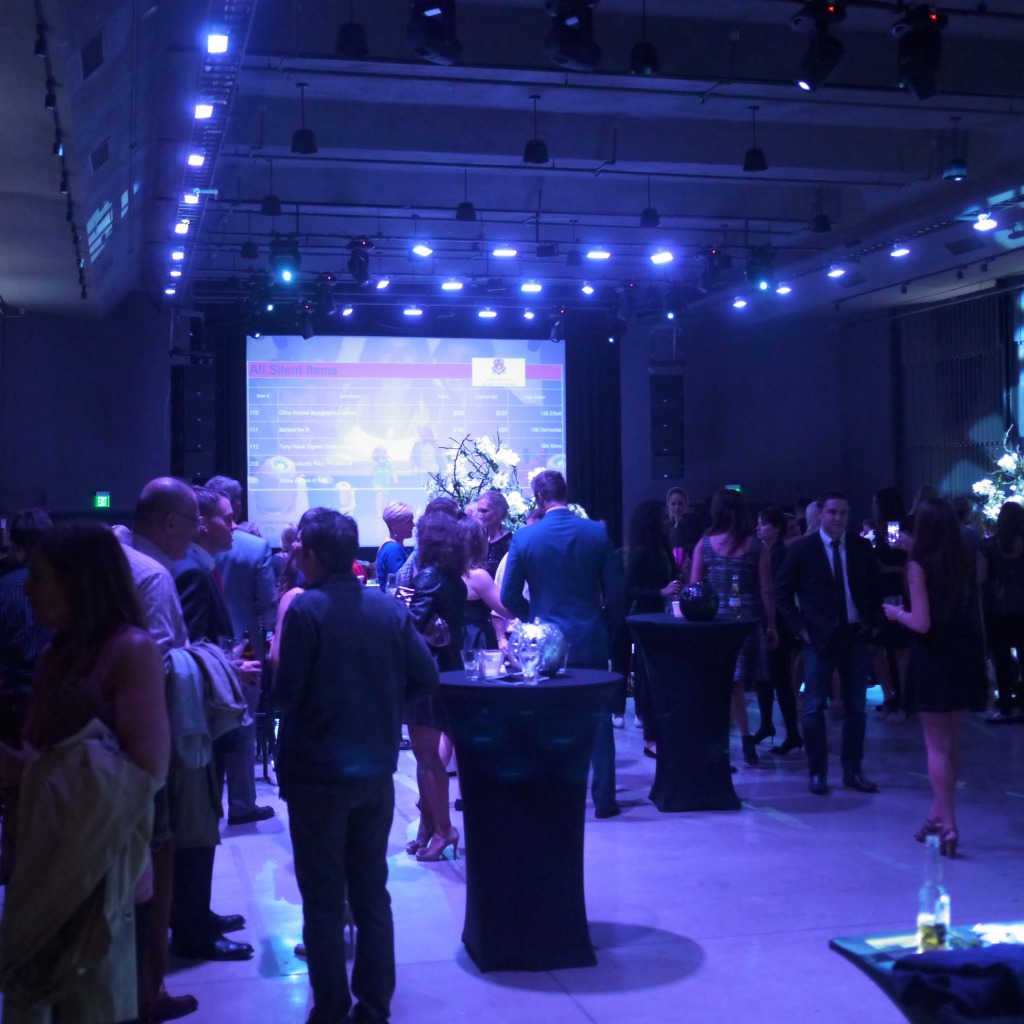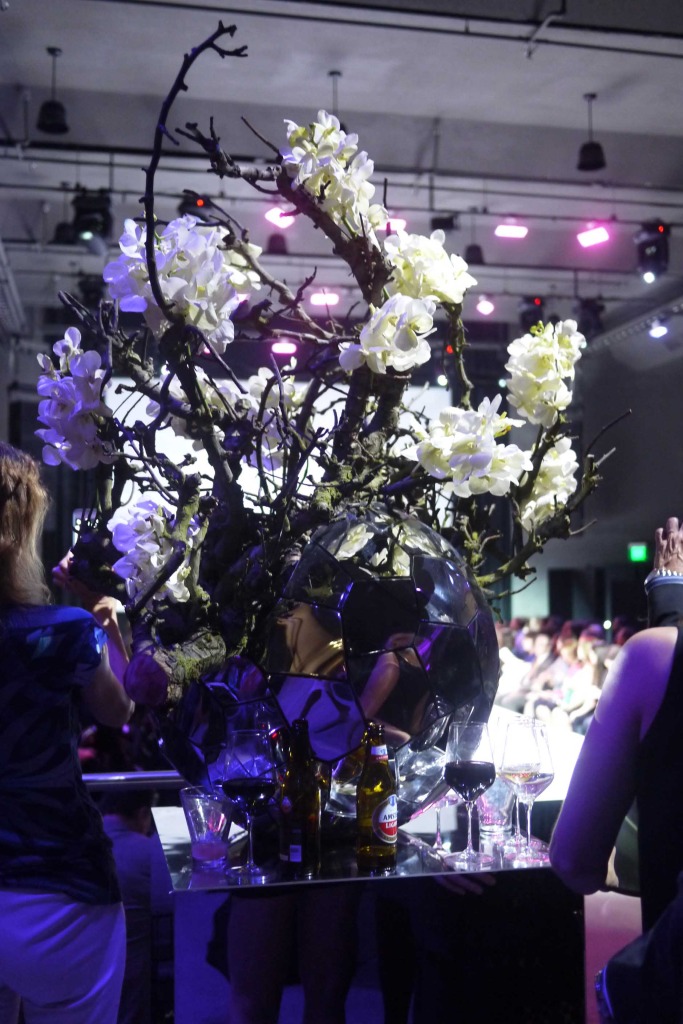 Beautiful Winston Flowers Arrangement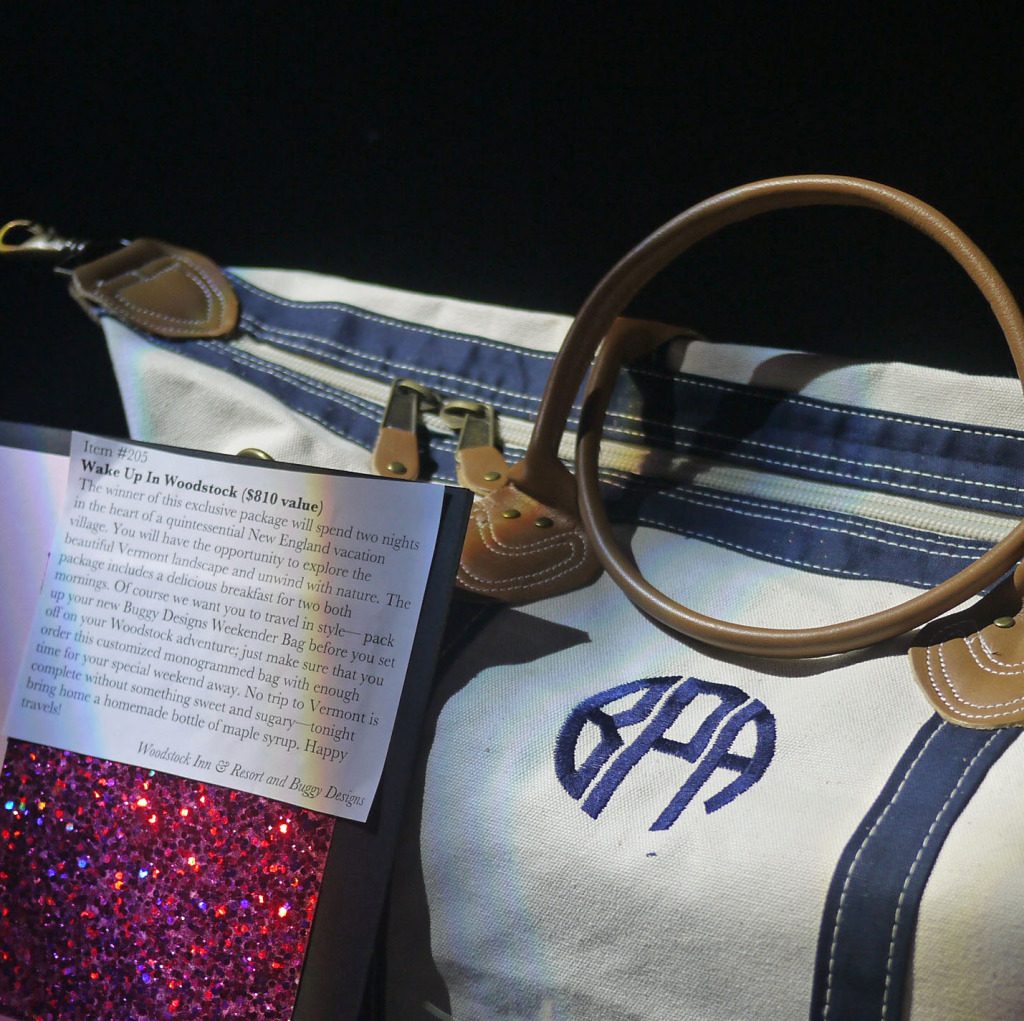 Thank you to the lovely and hardworking girls, Madeline Demoulas and Alex Hanken, for putting together such an awesome auction! Buggy Designs Monogrammed Weekender Bag paired up with Woodstock Inn and Resort for a Vermont weekend getaway.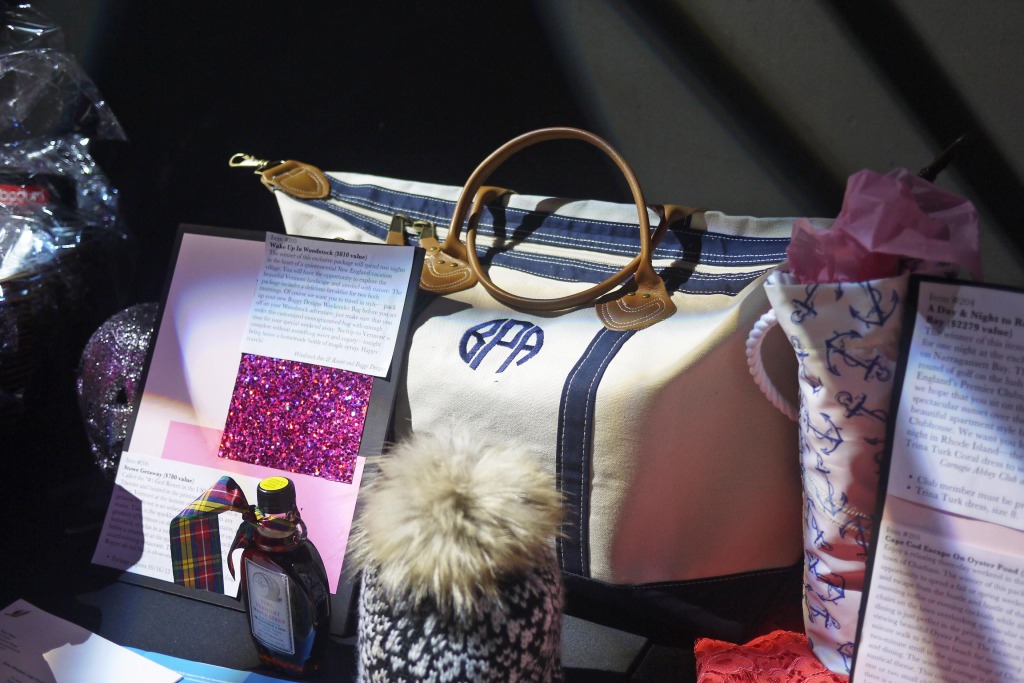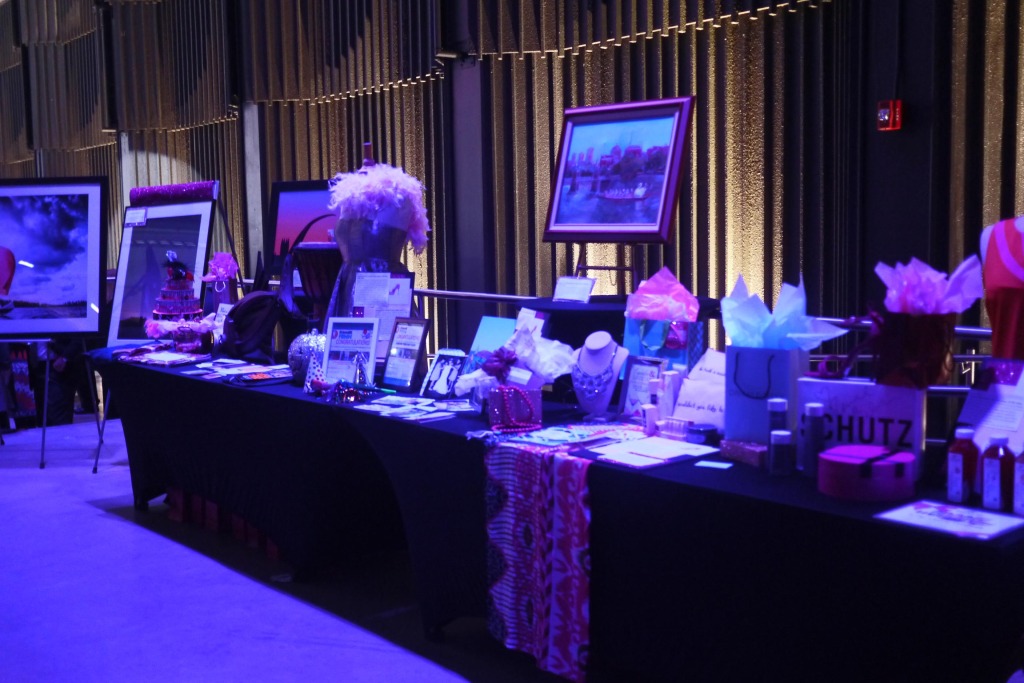 Olivia Achtmeyer stated, "For eight years, brave "survivors" have become models at the Runway for Recovery fashion show and helped me to raise funds to help children who have lost their mothers to the disease as well as to provide opportunities for the health care providers who care for such patients. As survivors themselves, the models epitomize heroism and strength, and carry with them the spirits of all those who have lost their battle with breast cancer, and the families and communities that stood by them."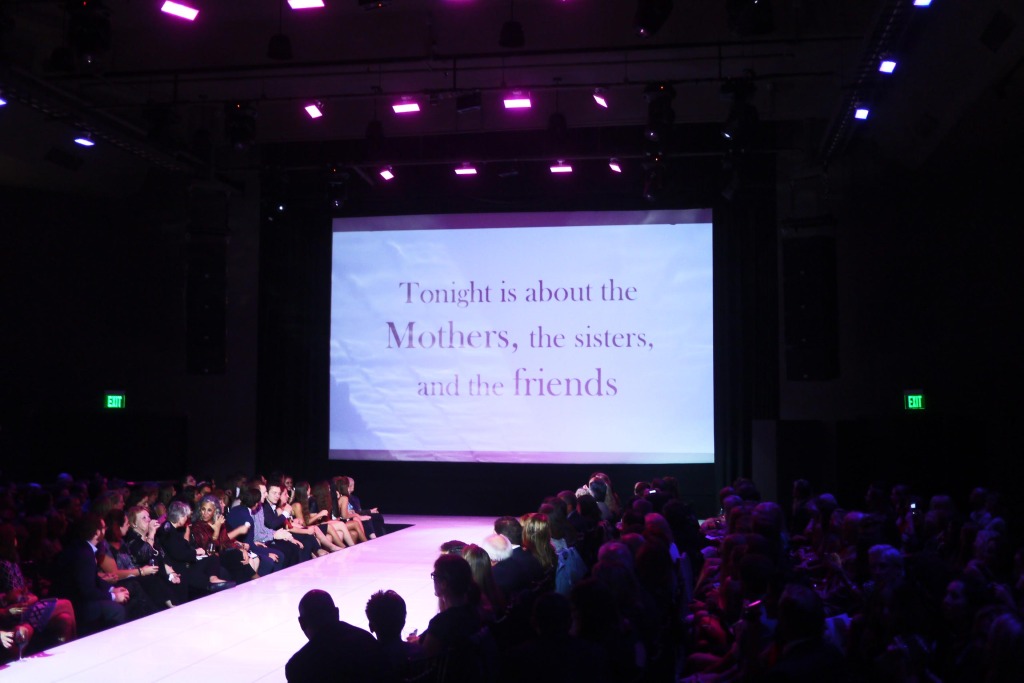 The music was really loud, really fun, the crowd was wild and the models of all ages rocked it. What was so remarkable about the evening was how positive all the models were and their enthusiasm was so infectious. The models included women currently in treatment for Breast Cancer, women who overcame Breast Cancer, and others who walked in memoriam.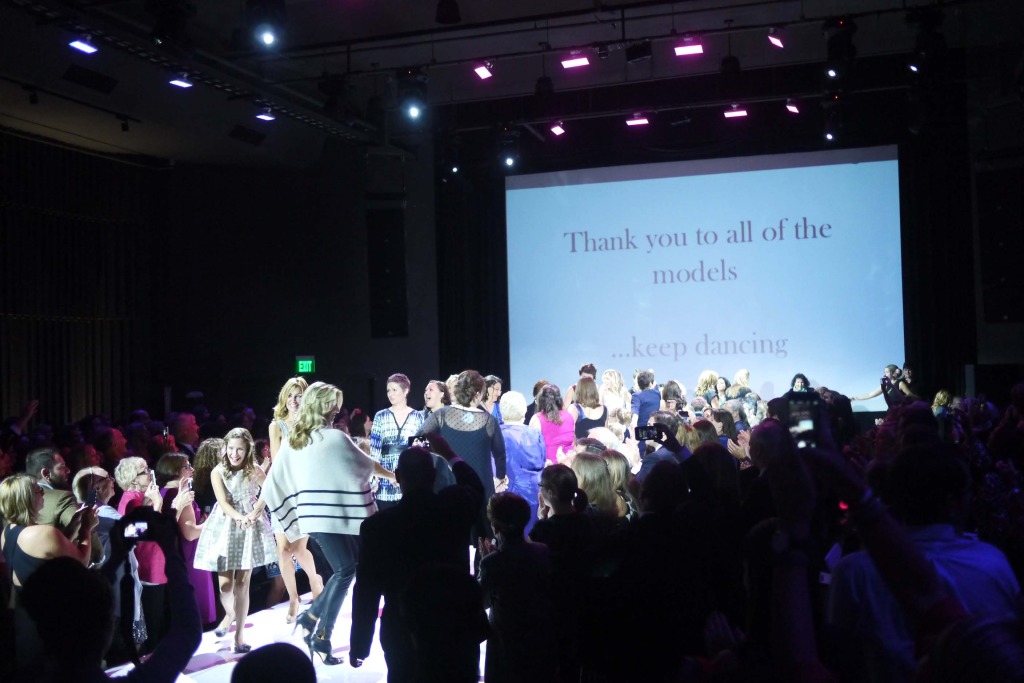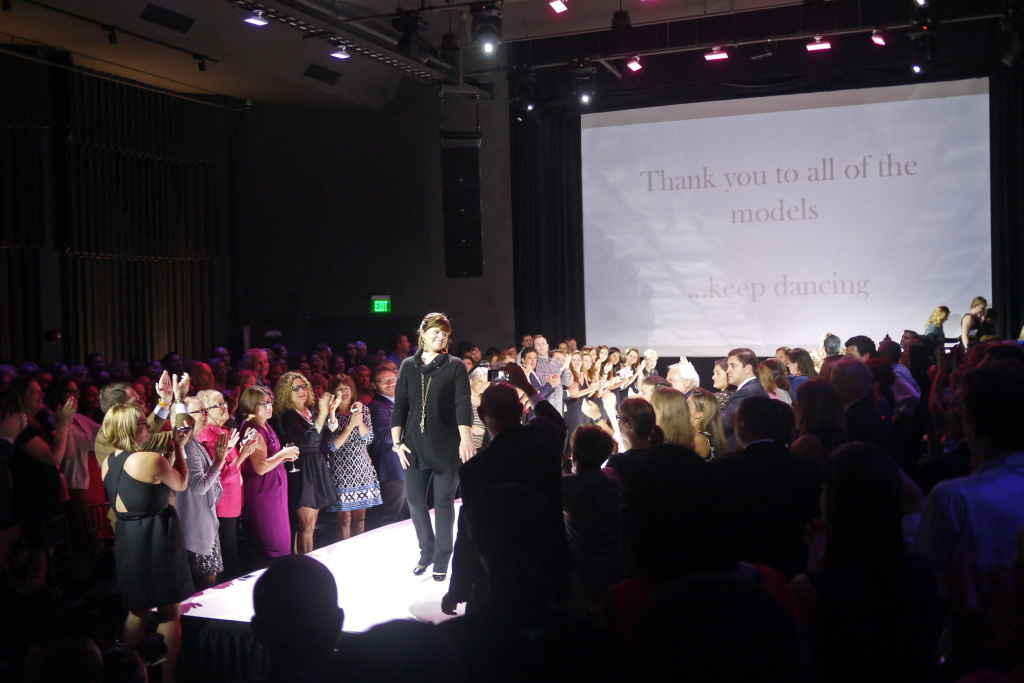 Olivia Achtmeyer receiving a well deserved applause to cap off a really special evening. If you would like to donate directly to Runway for Recovery, here is a link.
Happy Pinktober to all!