Fresh Tomato Salsa, Pico de Gallo, Salsa Fresca, Salsa Mexicana, or just plain Salsa, whatever you call this glorious concoction, Fresh Tomato Salsa should be in every cooks repertoire. Yes, Fresh Tomato Salsa is great when served with the old standard guacamole and chips (check out Buggy Blog amped up Confetti Guacamole Recipe for a perfect pairing), especially now that we are in the throws of football season. Besides spicy buffalo chicken wings, salsa is really a mainstay of tailgating.
But the real magic of Fresh Tomato Salsa, or Pico de Gallo for your fancier types, is how easily it adapts to all kinds of foods. Grilling a boring chicken breast? Try some Fresh Tomato Salsa. Egg white omelet with veggies? Elevate your omelet like my brother Andreas does with Fresh Tomato Salsa and slices of fresh avocado.
Salsa Fresca is one of those rare condiments that can cross over into many different cuisines of the world. Pico de Gallo is not just for Mexican food. Spicy Indian food topped with cool creamy Greek Yogurt and a big spoonful of cold Fresh Tomato Salsa is a perfect balance of east meets west. Grilled Fish Greek-style with Latholemono topped with Fresh Tomato Salsa, also delicious! For you health nuts out there who love black bean burgers, quinoa burgers, chickpea burgers and turkey burgers, add Salsa Fresca and Smoked Cheese — you will never miss the bun!
You get the picture, a salsa by any name (Pico de Gallo, Fresh Tomato Salsa, Salsa Fresca, Salsa Mexicana) must be a mainstay recipe in your kitchen.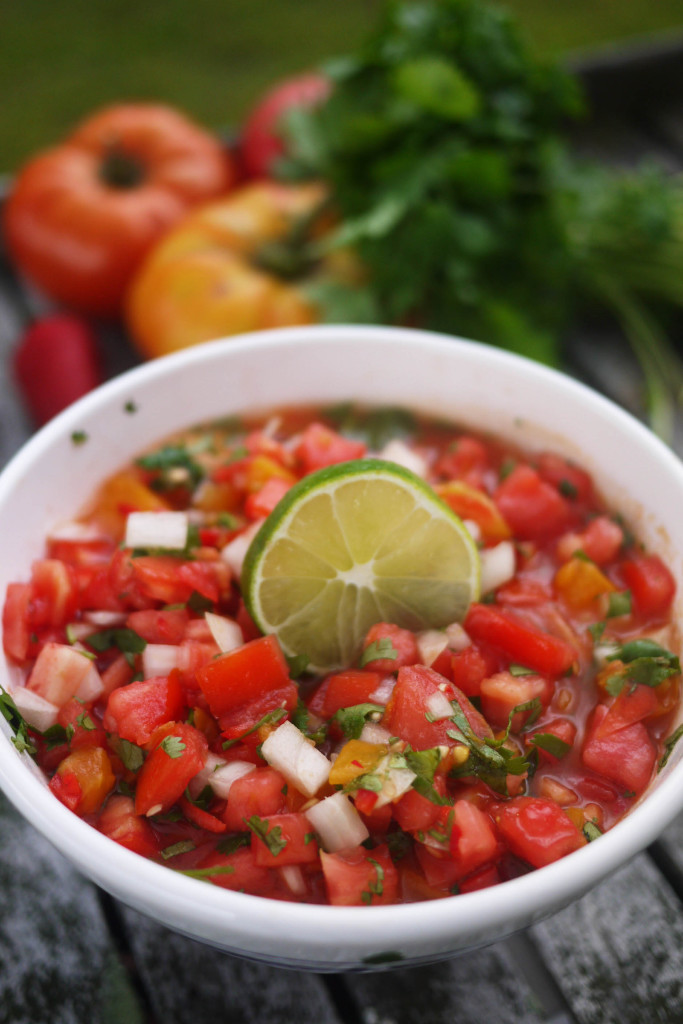 Pico de Gallo: Fresh Tomato Salsa
Ingredients
1 pound tomatoes (about 2 large tomatoes), seeded and finely diced (about 2 cups)
½ cup finely chopped sweet onion
1 yellow or orange pepper, diced
1 jalapeño, Serrano or Anaheim Chili, finely chopped, including seeds
1 whole lime, freshly squeezed
½ cup chopped cilantro
1 teaspoon sea salt or kosher salt
½ teaspoon freshly ground pepper
Instructions
Mix all ingredients together in a bowl. Season to taste with additional salt, lime juice and chili.
Tips
Feel free to omit yellow or orange peppers for a completely traditional Salsa.

For a smokier salsa, substitute fresh chilis with smoked chipotle powder or use smoked chipotles in adobo sauce.

The addition of scallions brightens up the salsa.

Don't feel like you have to stick to just whole tomatoes - cherry tomatoes add a sweetness to counter the heat of the chilies making for a more complex Pico de Gallo. Also, during winter months, cherry tomatoes, particularly vine ripened have more flavor than their big brothers.

Up the richness of Salsa Fresca with a few tablespoons of Extra Virgin Olive Oil.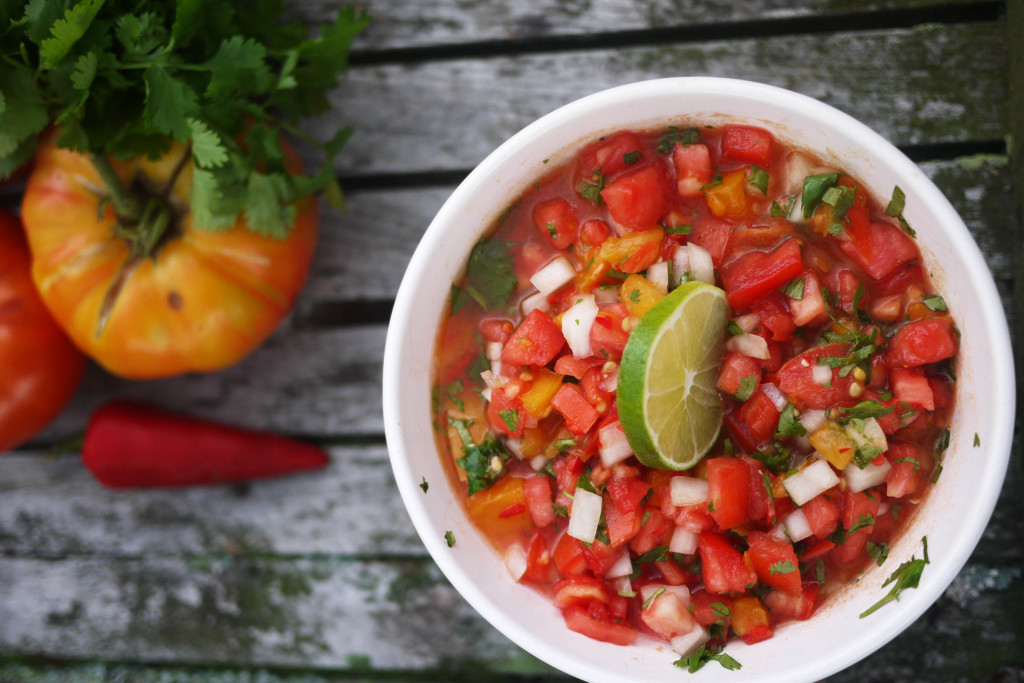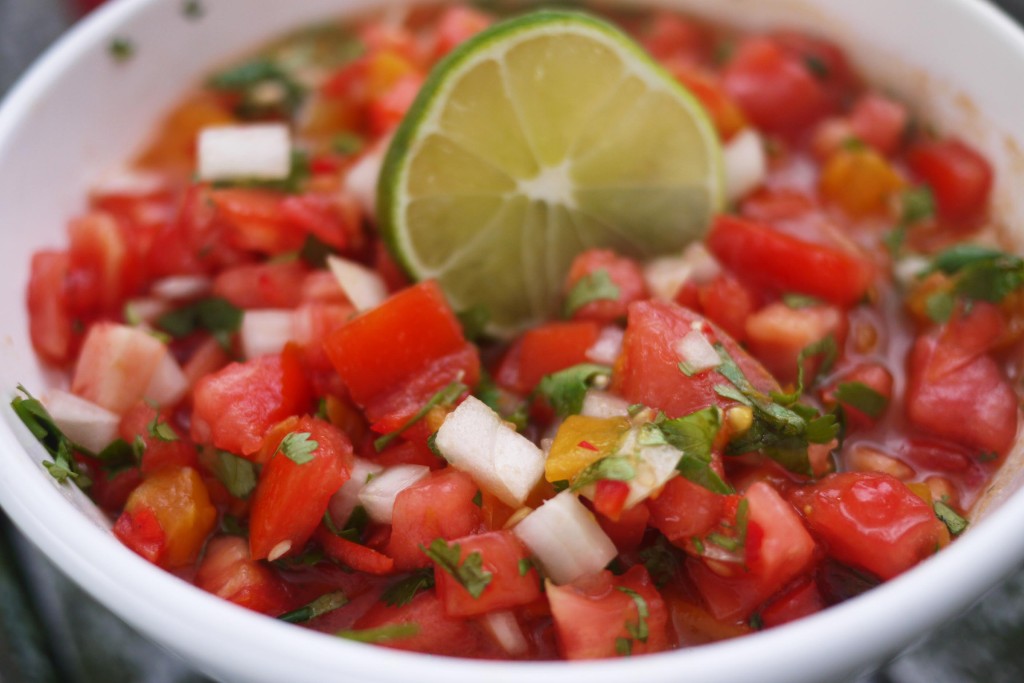 A Salsa so good, you will eat it by the spoonful, no chips necessary!