Buggy Designs is personally jumping feet first into the Monogram Cell Phone and Tech Case world! We have carried many personalized cell phone case vendors for several years and will continue to carry our favorites, BUT I really have had a hankering to get back to the drawing board as designing patterns is a passion of mine.
With watercolors in hand and paint brush at the ready, brush strokes of coral have emerged along with classic Indian prints and some Asian influenced geometrics. There aren't enough hours in the day to produce the amount of patterns floating in my head, but this much I can promise… You can expect fun geometric patterns, bold modern monograms, colorful racing stripes and some whimsy for good measure (think pompoms and tassels!).
We will start rolling out our Buggy Designs Monogram iPhone 6 Case and iPhone 6 Plus Case Collection this Friday to coincide with Apple's iPhone 6 release date. In addition to Monogram iPhone 6 Cases, Buggy Designs will also offer personalized cell phone cases for iPhone 4, iPhone 5(s), iPhone 5c, iPad mini, iPad 2/3/4, iPad Air, Samsung Note II, Samsung Galaxy SIII, Samsung Galaxy S4, Samsung Galaxy S4 mini, Samsung Galaxy S5, Blackberry, LG g2, Nexus… and the list goes on!
Guys (and girls who love buying presents for guys), I need your help! Besides solid colors, what would you like your monogram iPhone 6 case to look like? In need of a little design inspiration!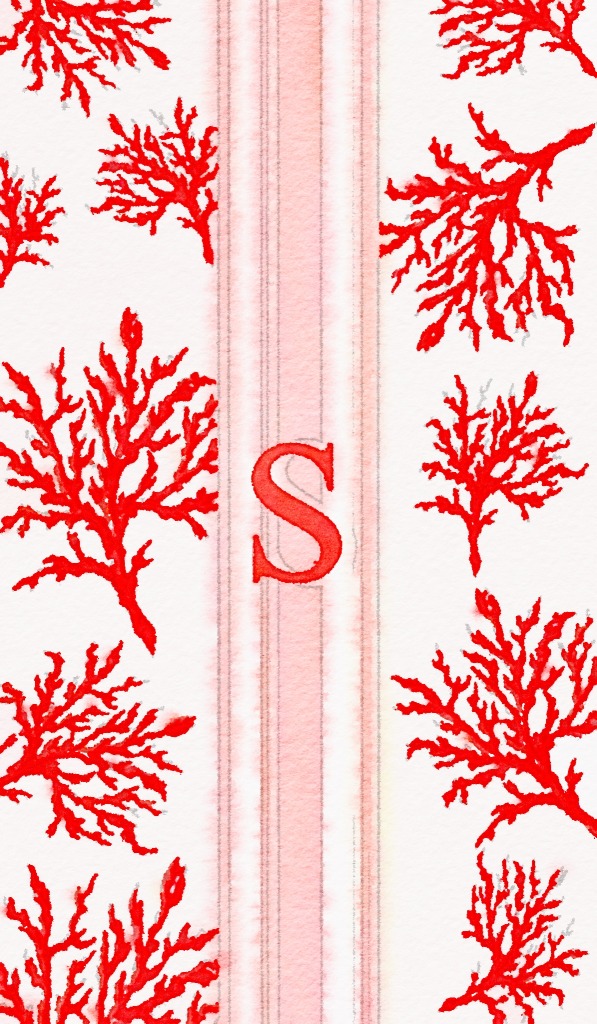 A snap of my watercolor of coral that I have now turned into a 3 toned coral pattern on adobe illustrator! I can't wait to show you the final product!