I am refusing to give into the dark hues of fall completely. Here in New England the weather is still quite balmy. With jean on jean fashion having made a comeback, and khaki skirts refusing to ever go out of style, I thought why not offer a sale on Buggy Designs popular Bordered Modern Monogram Clutch for an unexpected pop of color to your fall outfit. This week we are offering the Border Monogram Clutch at $15 off!
Early Fall I tend to pull out my navy and pink modern monogram clutch as it matches many of my brown, blue and tan hued outfits. Choose a second optional color (like pink!) for your border Modern Monogram Clutch and watch it come to life. While I am a pink and navy junkie, the solid navy and solid black modern monogram clutch is equally as popular and is a safe bet as we move towards cooler weather and darker tones. With so many color options available, here are a few of our most popular dark border modern monogram clutch combinations: black border clutch with black and tan modern monogram, black border clutch with black and fuchsia modern monogram, orange border clutch with brown modern monogram, navy border clutch with fuchsia and navy modern monogram or red and navy modern monogram.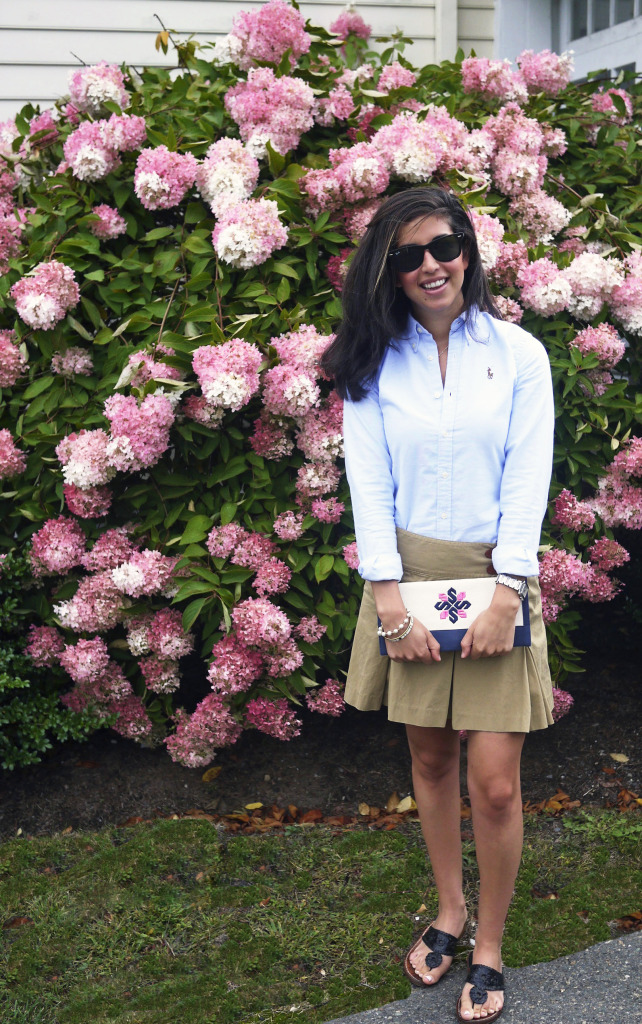 One of my most worn Palm Beach Sandals is the classic Black Patent Crocodile with Black Whipstich Palm Beach Sandal. Modern Monogram Clutch shown in "S" Monogram… check out what your modern monogram looks like here.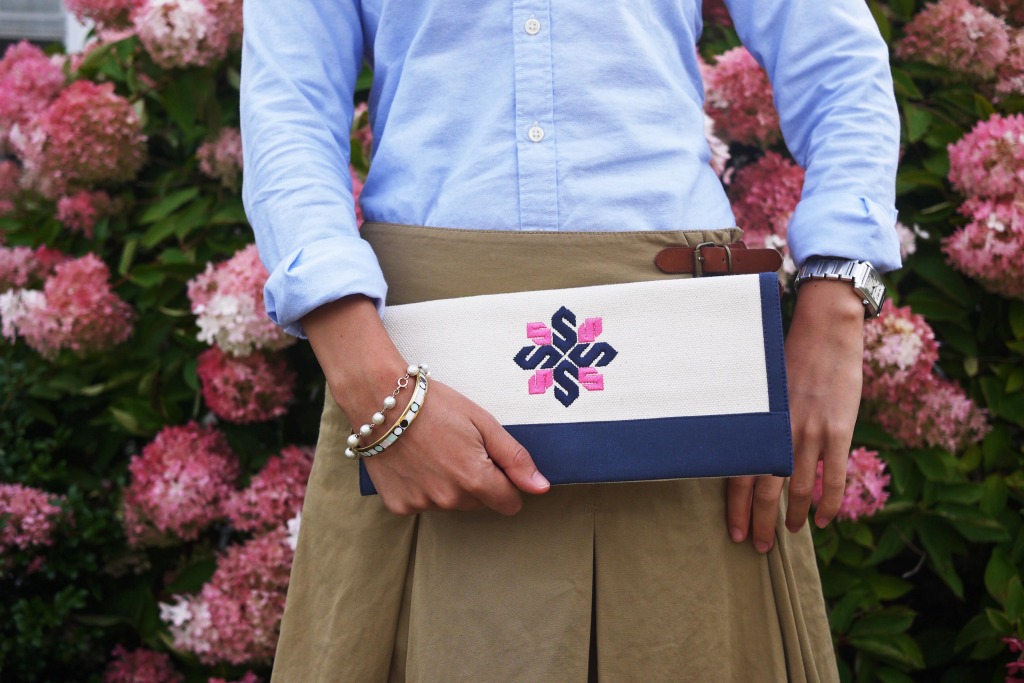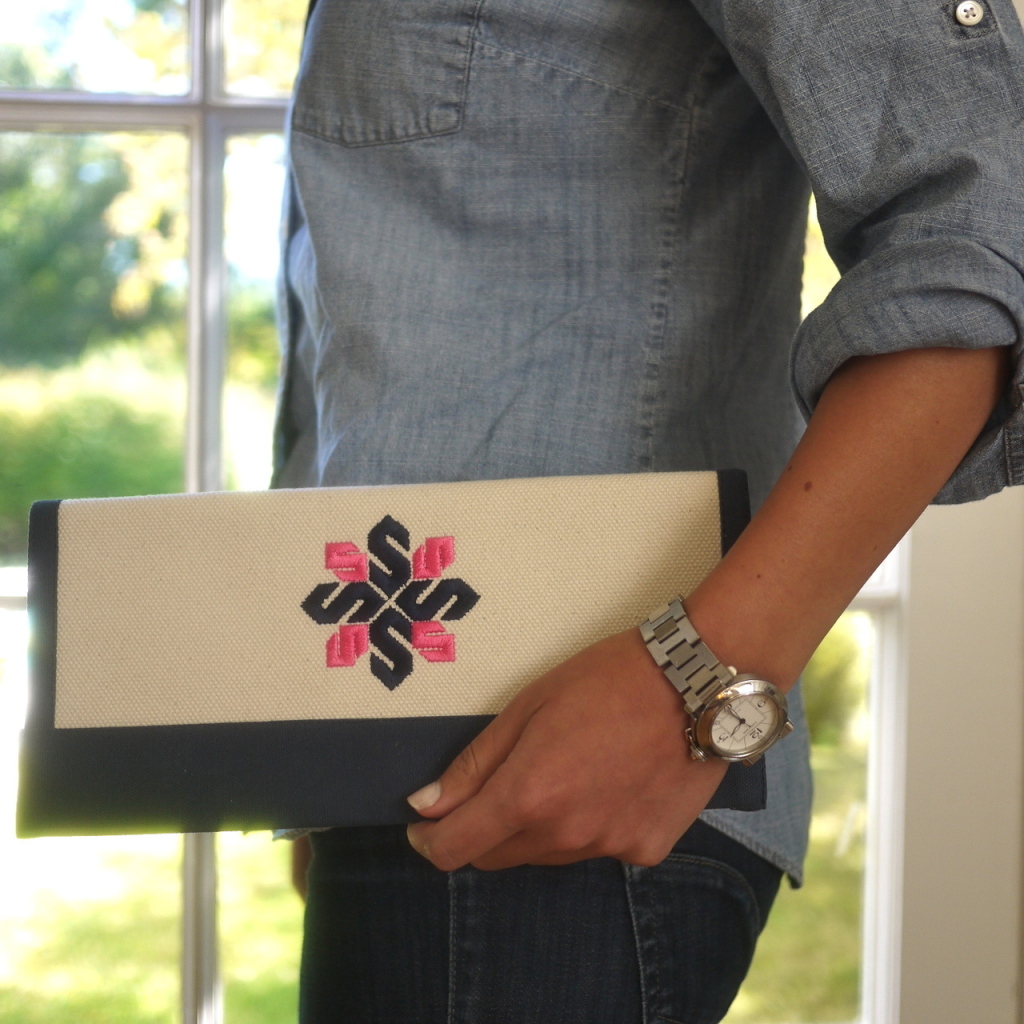 This border monogram clutch also looks great with resurrected Jean on Jean trend.
Modern Monogram Clutch at Buggy Designs ($15 off this week! $79, now $64) // Palm Beach Sandals
Ralph Lauren Pleated Skirt (old), similar, similar // Ralph Lauren Button Down Shirt
Ray-Ban Wayfarer Sunnies (20% off!) // Cartier Watch // Hermès Bangle // Pearl Bracelet a la Great Gma
There is something about September, most likely because it's back to school month, that has me channeling preppy school girl. This outfit, in some iteration, was worn from middle school through college and is still a classic now. Ralph Lauren luckily continues to offer the same style skirt, just in different materials (love the jean and tartan one!).