The Columbia Road Flower Market is a London gem. Each and every Sunday, rain, sleet or shine, Columbia Road transforms itself into an oasis of flowers, foliage and a bustlin' street filled with happy Londoners stocking up on sweet smelling flowers for a mere fiver. This East London Sunday hot spot, aka Columbia Road Flower Market, offers up bucketfuls of sunflowers, peonies, roses, hydrangeas and exotic flowers from lands near and afar. But wait, there's more; the Columbia Road Flower Market also offers  bulbs, herbs, shrubs, bedding plants and even 10 foot banana trees! A little something for everyone indeed. Men and women selling their flowers vie for your attention, tempting you with claims of "the best deal of the day". I must say they are quite convincing with their sales pitches! I never seem to leave empty handed. Some sellers grow their own flowers locally while others import breathtaking flowers from around the world. The Columbia Road Flower Market offers a truly spectacular selection of flowers, plant material and visual excitement, making this a must stop for locals and tourists alike.
A few tips for visiting Columbia Road Flower Market:
If you are looking for the cream of the crop assortment of flowers, head over bright and early (market opens at 8am). Seeing as it is Sunday, you may prefer a more leisurely pace. In that case, turn up around 2pm for the best bargains as vendors are beginning to close up shop. Arriving midday? Don't worry. On my last we hit the market at noon and still had a wonderful experience.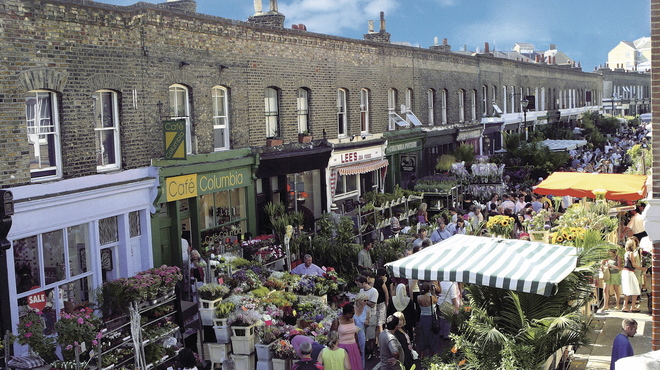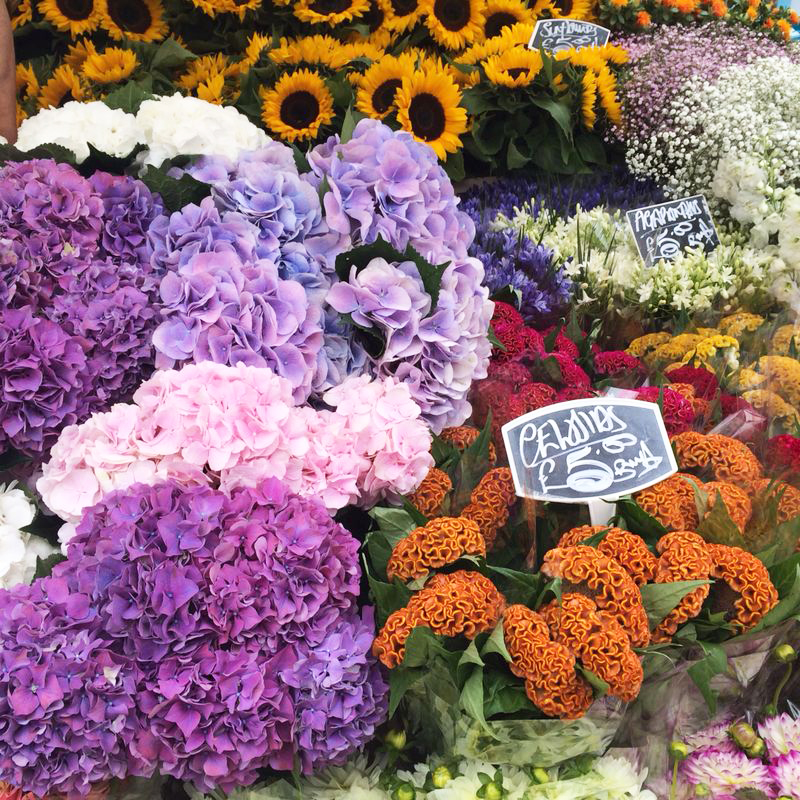 A big thank you to my trusted London friend Celia, who recommended that we grab coffee beforehand at E5 Bakehouse. E5 Bakehouse is a wonderful little artisanal bakery using organic, locally-sourced ingredients. E5 Bakehouse serves up amazing coffee, not-to-be-missed sourdough breads, fresh lunches and baked goods. image below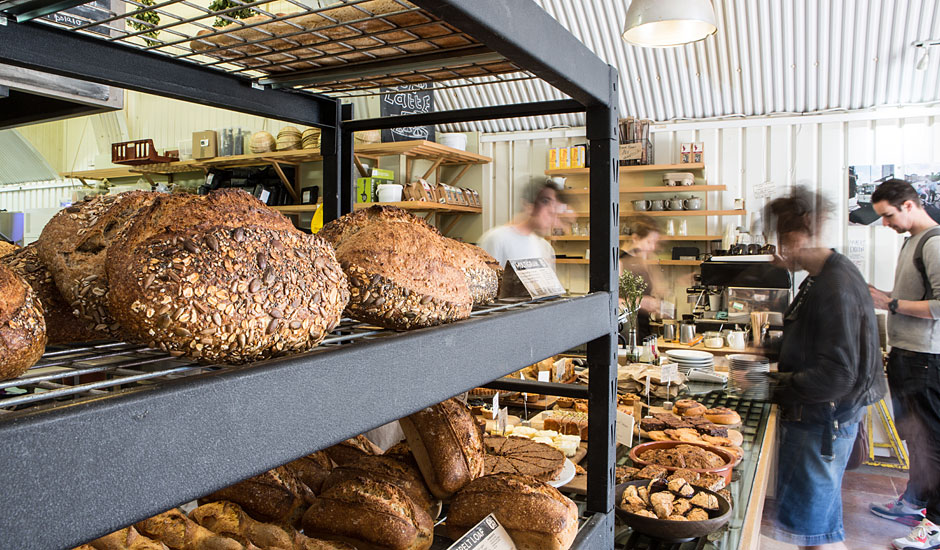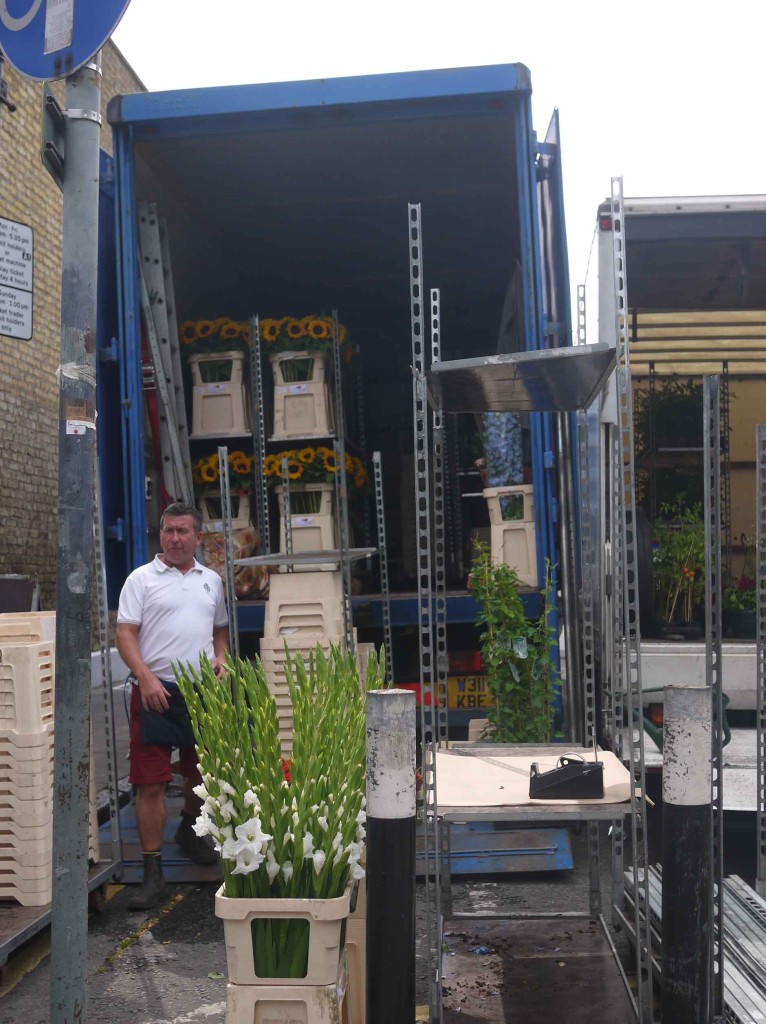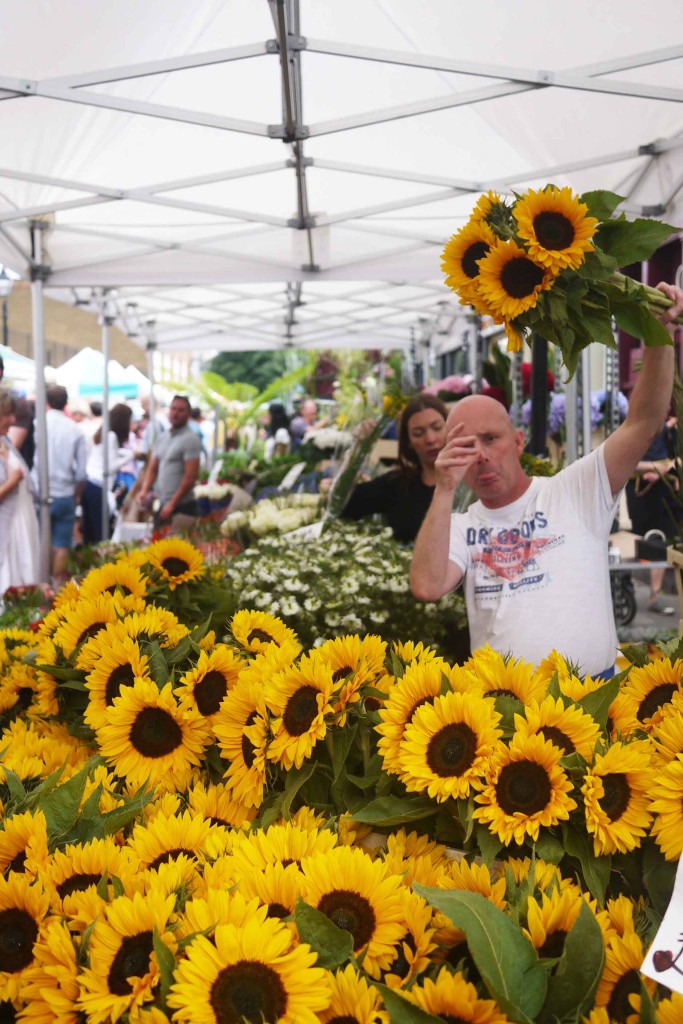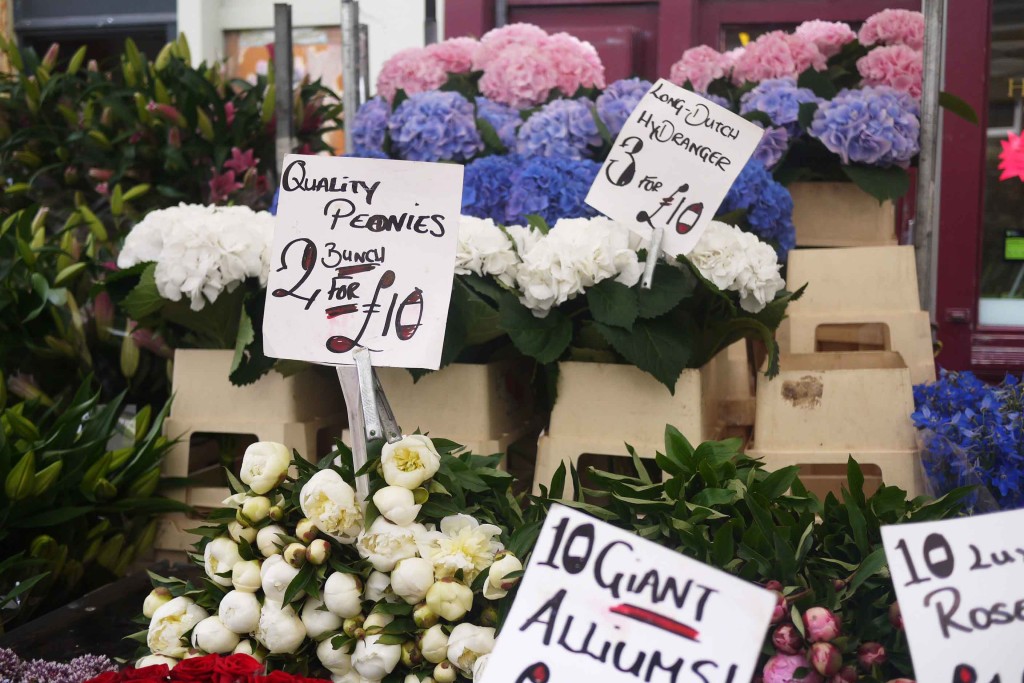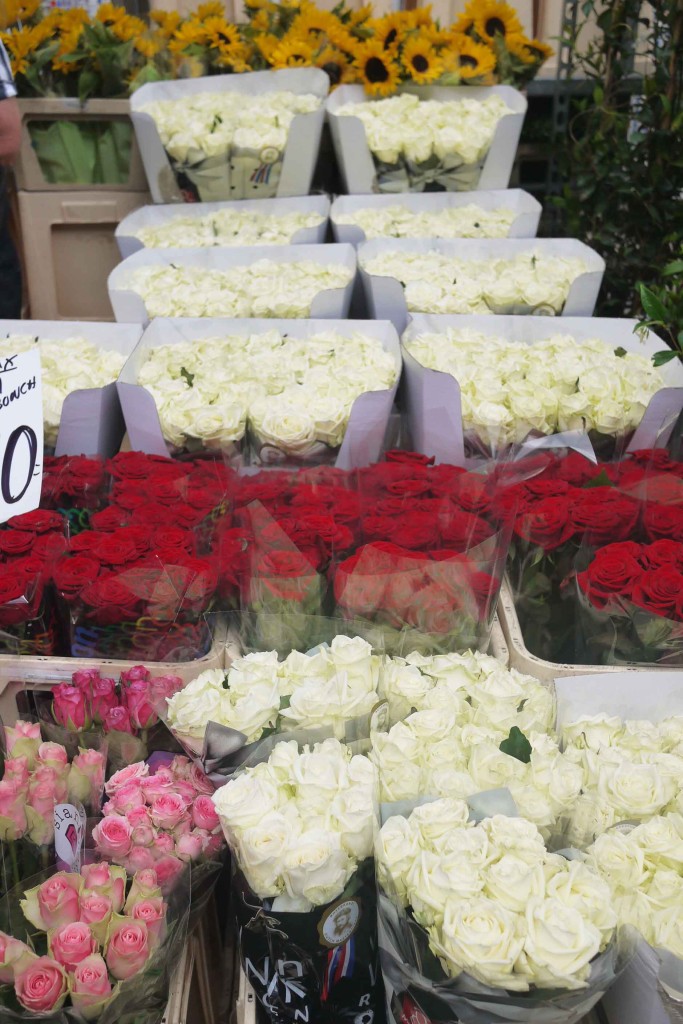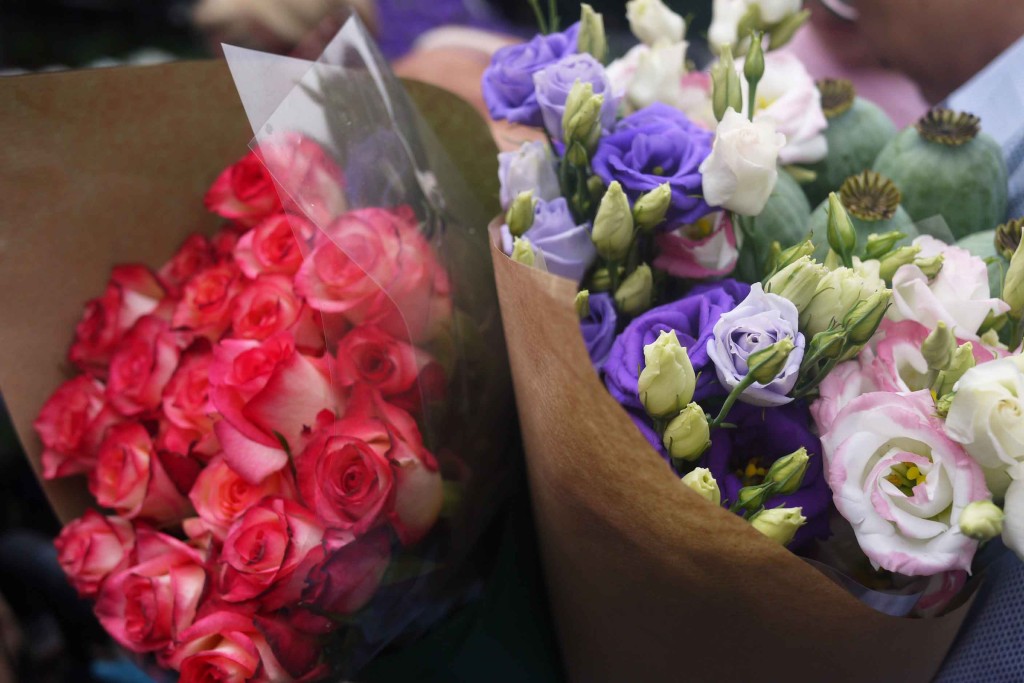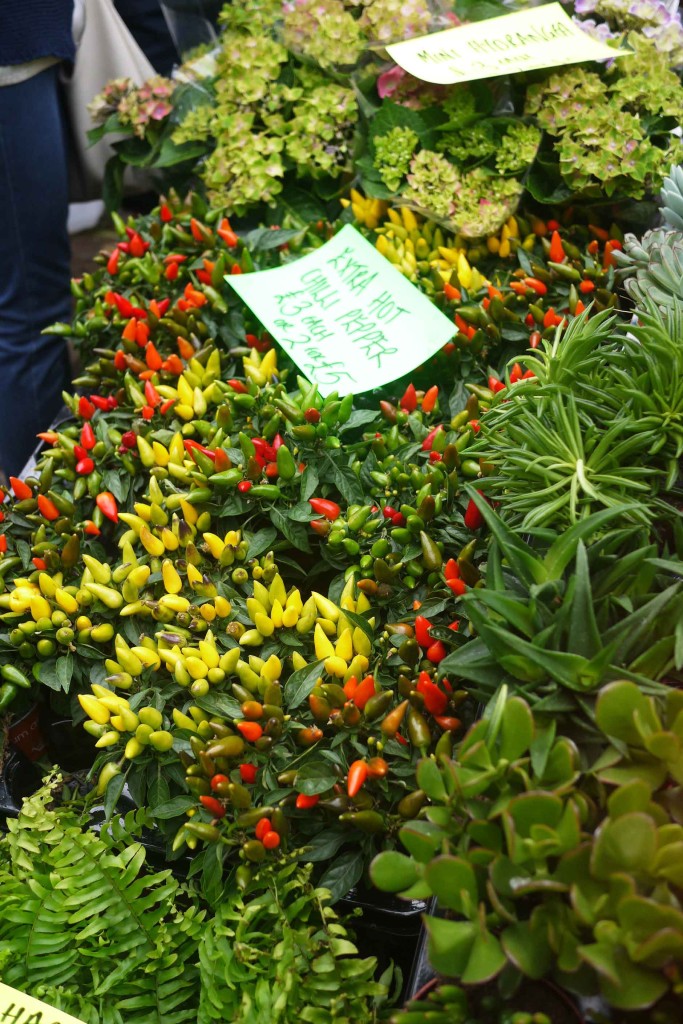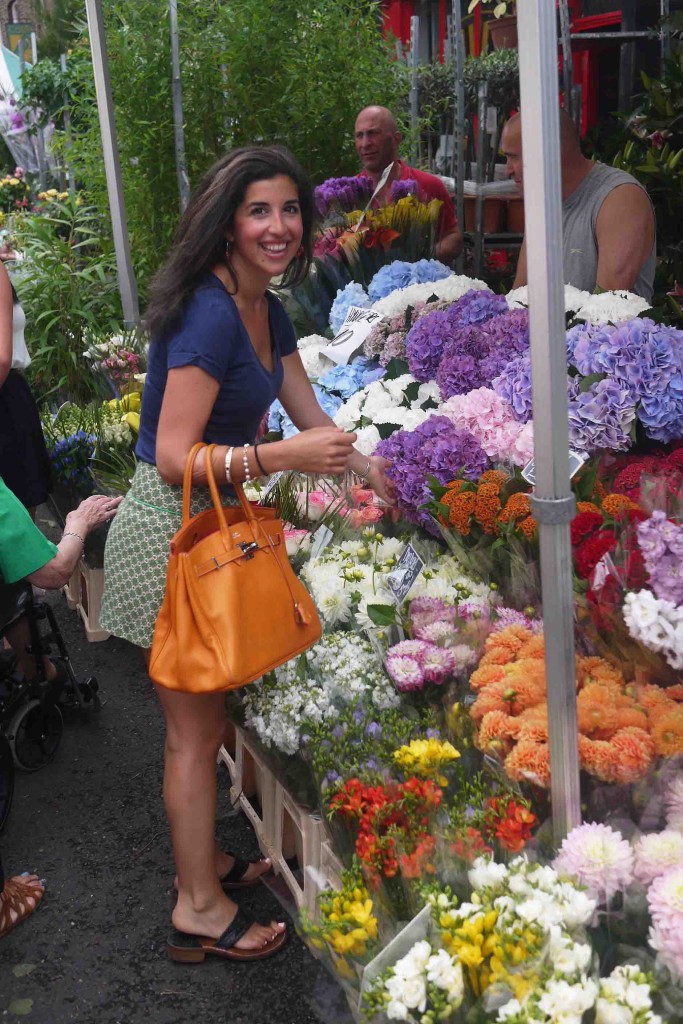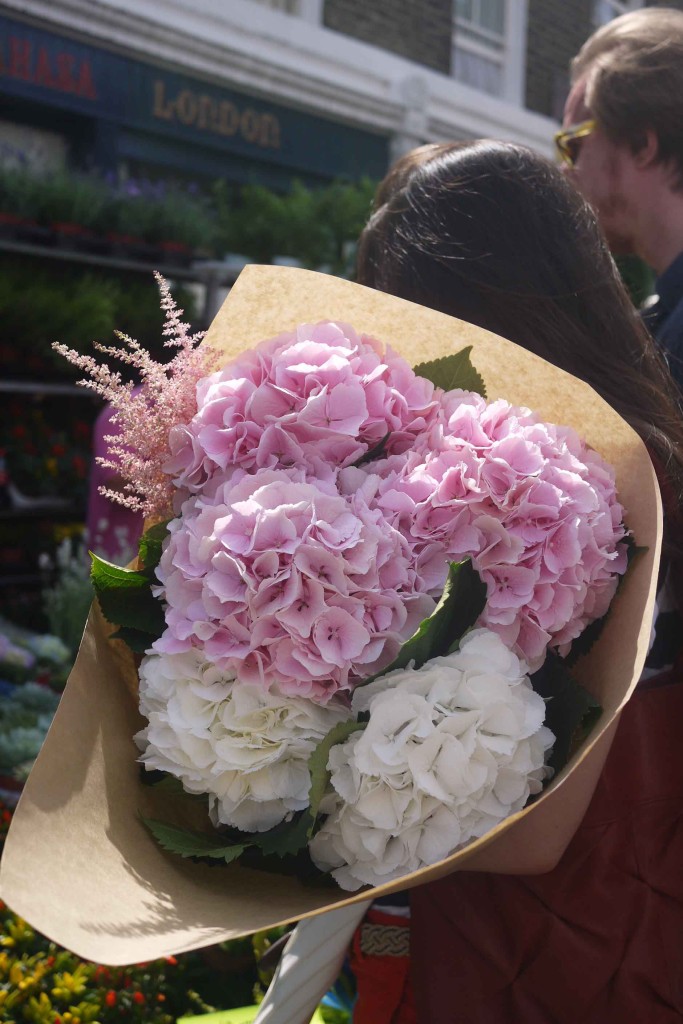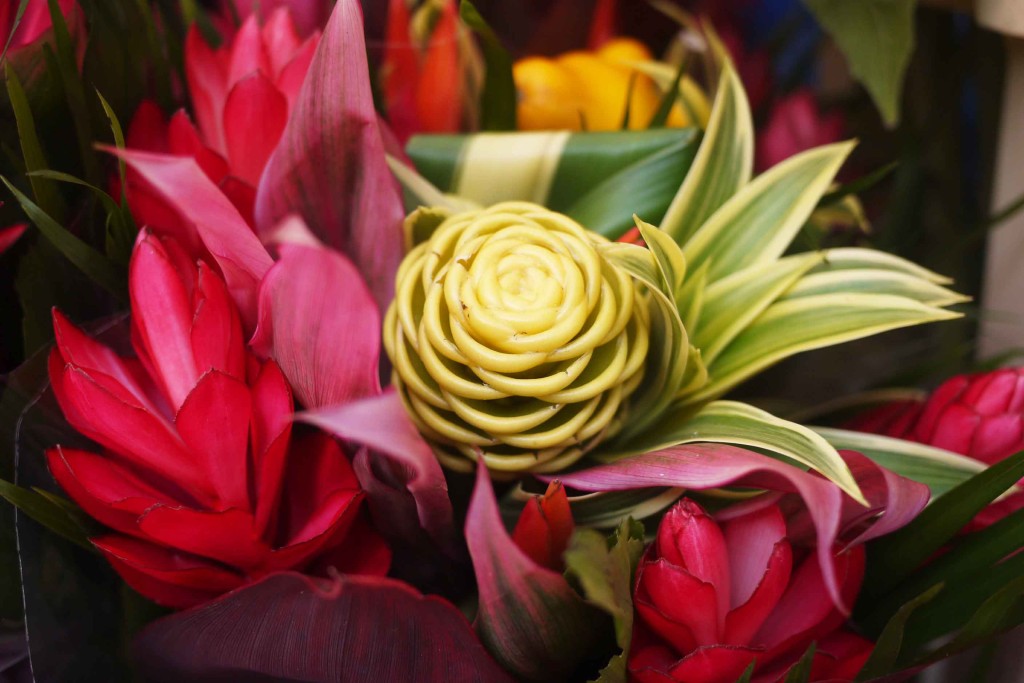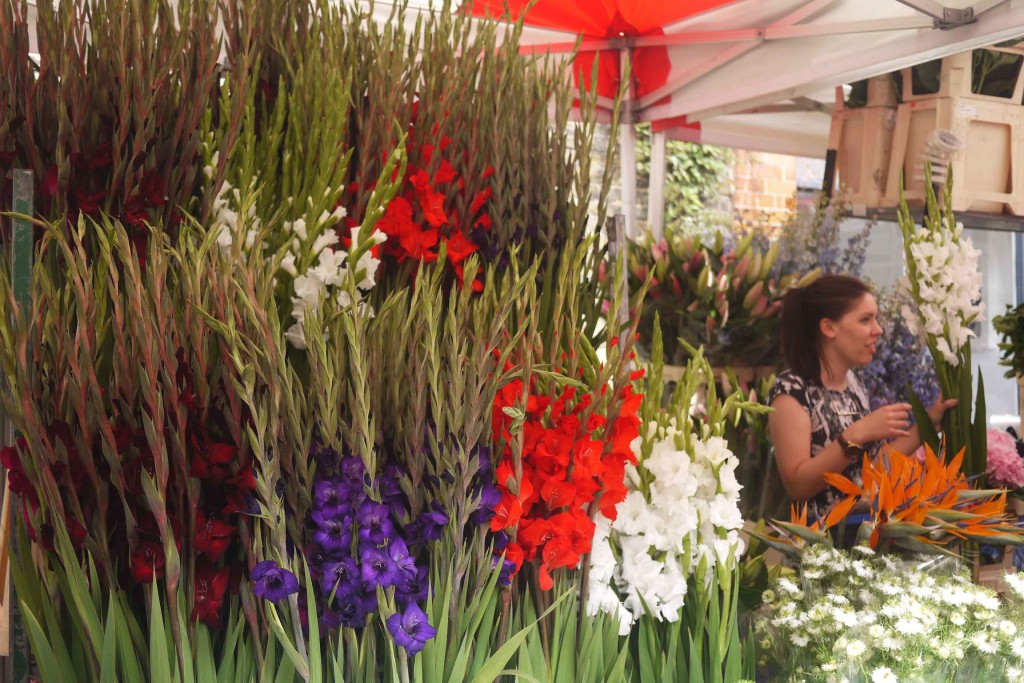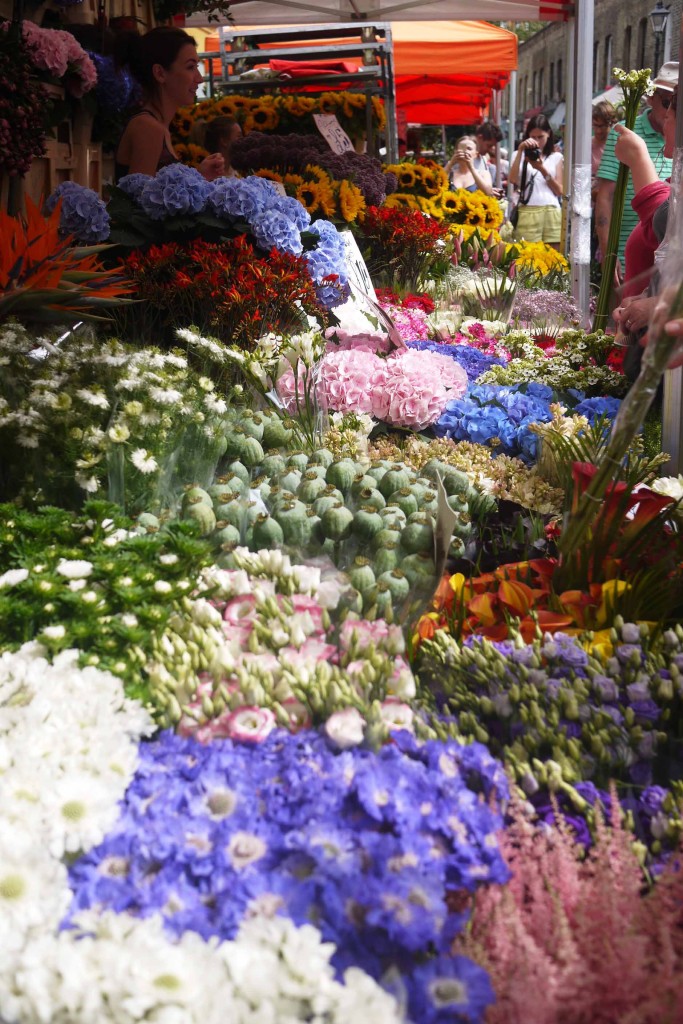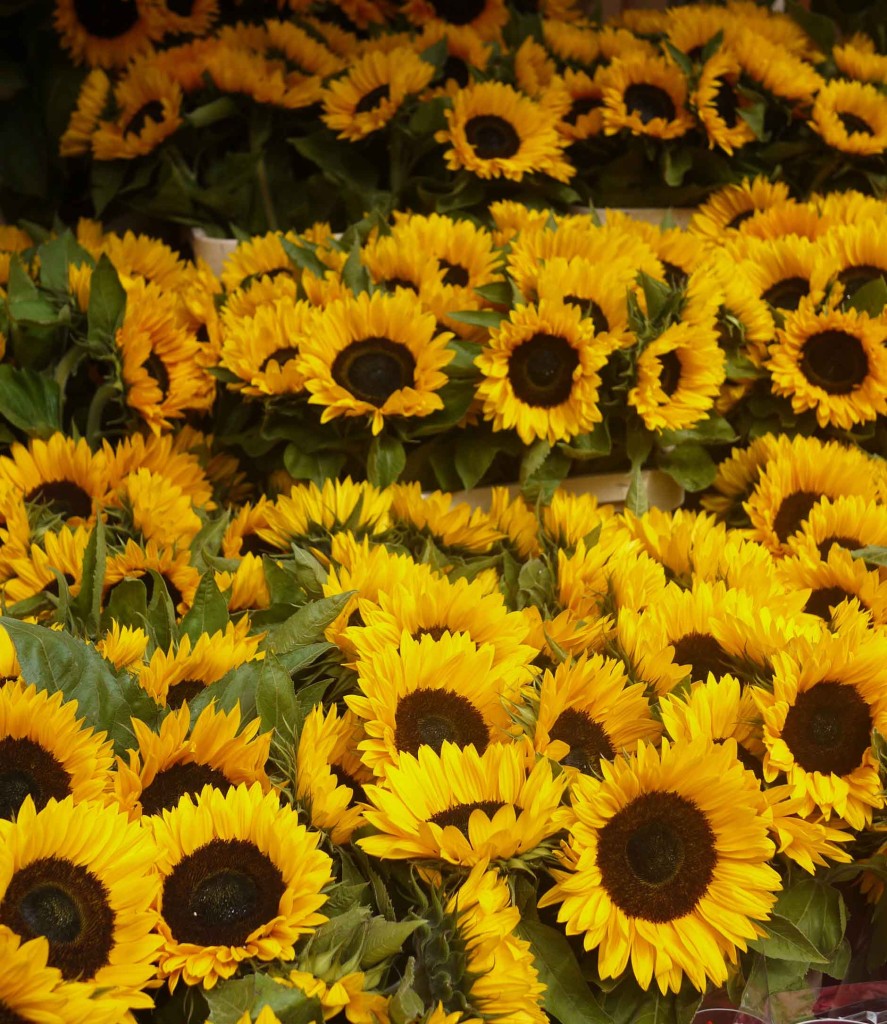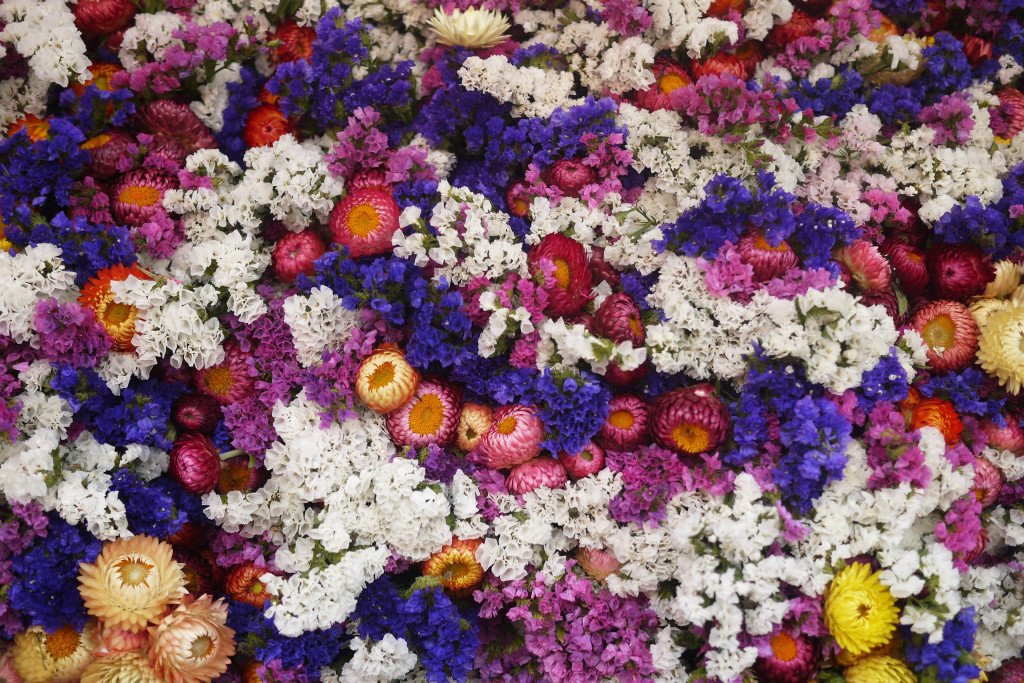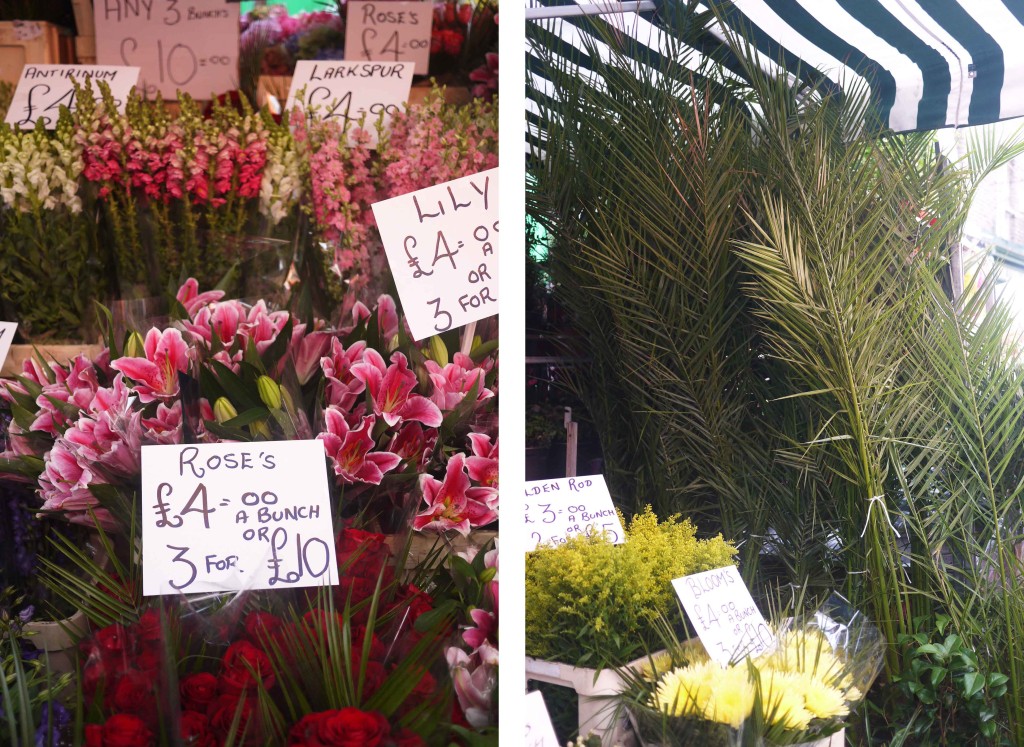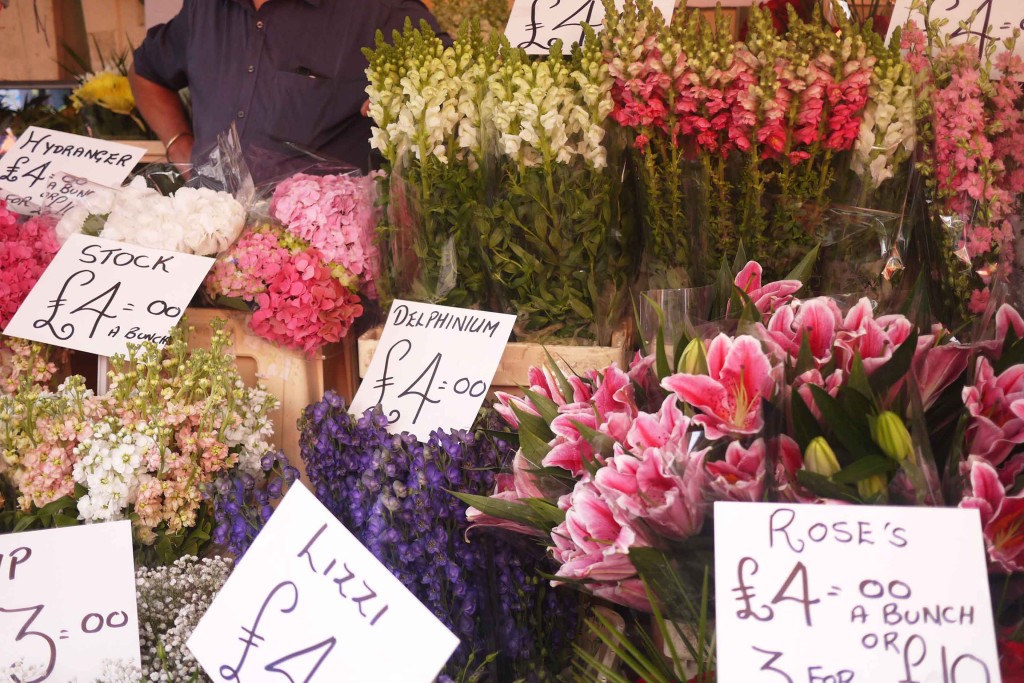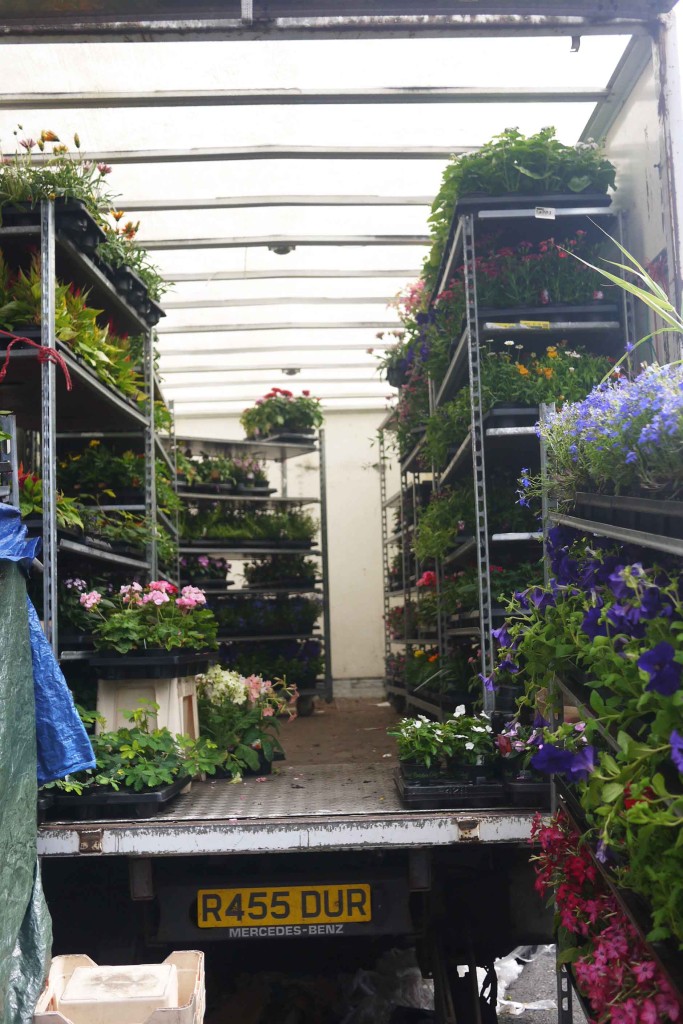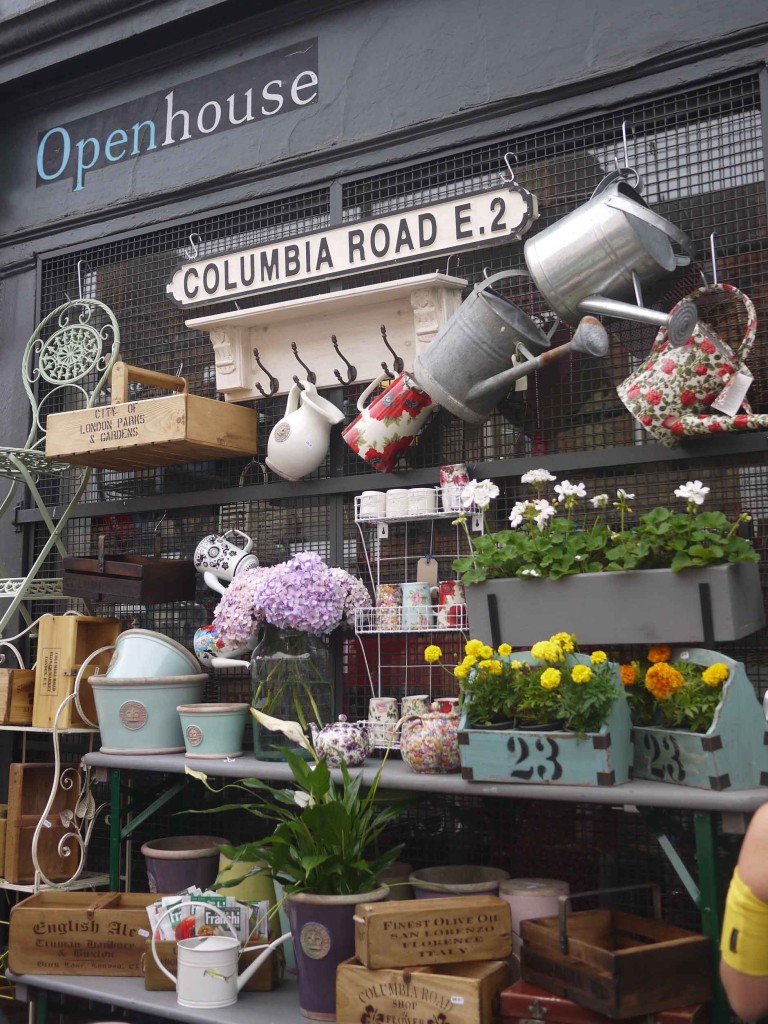 Make sure to check out the roughly 60 independent shops alongside the Columbia Road Flower Market. Galleries, vintage clothing stores, cupcake shops, delis, pottery, perfume and quirky household items can be found dotting the streets. The shops can get a bit lost in the hustle and bustle but are worth peaking into. Make sure to check store hours as many of the little independent shops are shut during the week and close at 3pm on Sunday, when the Columbia Road Flower Market closes.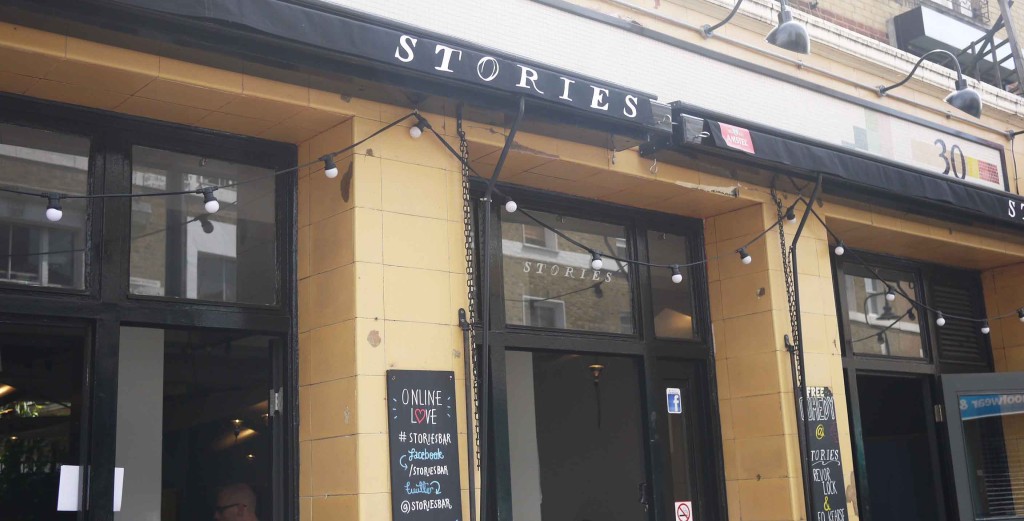 After making our way through Columbia Road Flower Market we headed out in search of brunch! About a 10 minute walk from Columbia Road Flower Market, we arrived at Broadway Market. Broadway Market is a fun street running from London Fields to the Regent's Canal in East London. The closest place I can compare this East London area is to Brooklyn in New York. Similar low rise buildings, hipstery dwellers and a great food scene! On Saturdays, Broadway Market is turned into a food market from 9am-5pm. Luckily there is an assortment of other restaurants if you find yourself visiting on a non-market day.
By the time we arrived at Broadway Market, most restaurants had moved on to a lunch menu, but luckily Stories was still serving up breakfast. We had an unexpected delicious meal. Avocado toast with poached egg for Avni and me and Banana Pancakes with bacon for Harry. All washed down with a tasty, frothy iced coffee.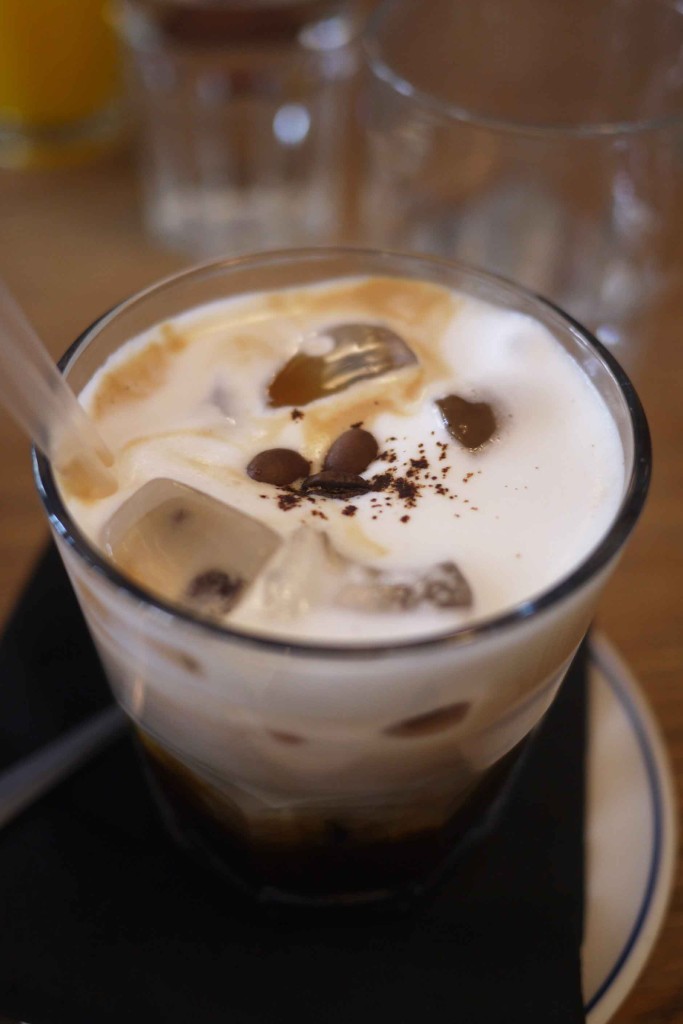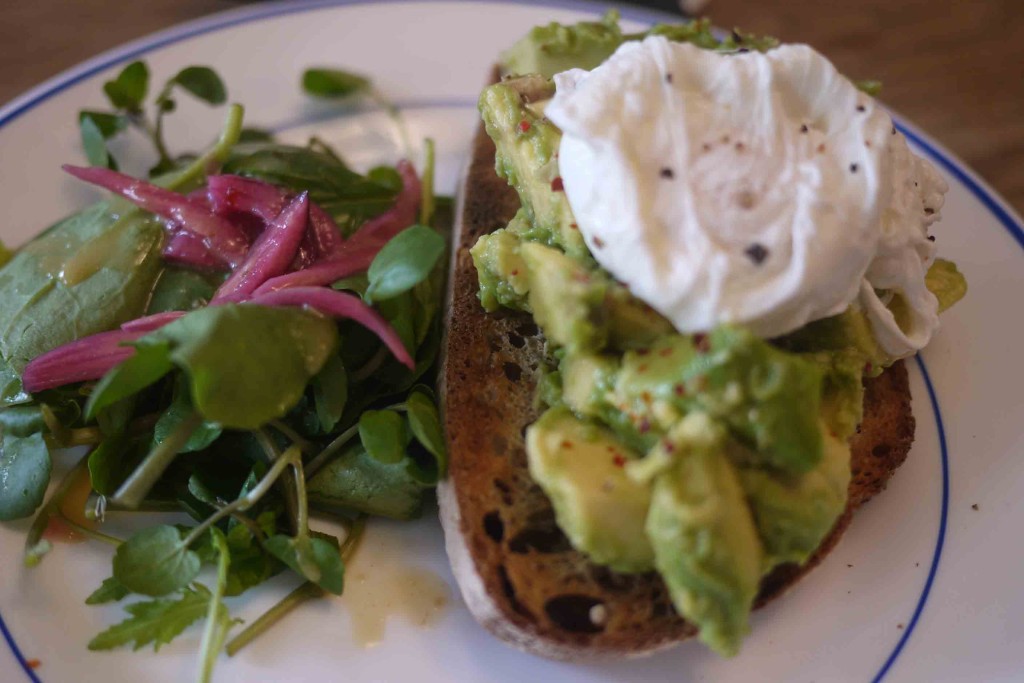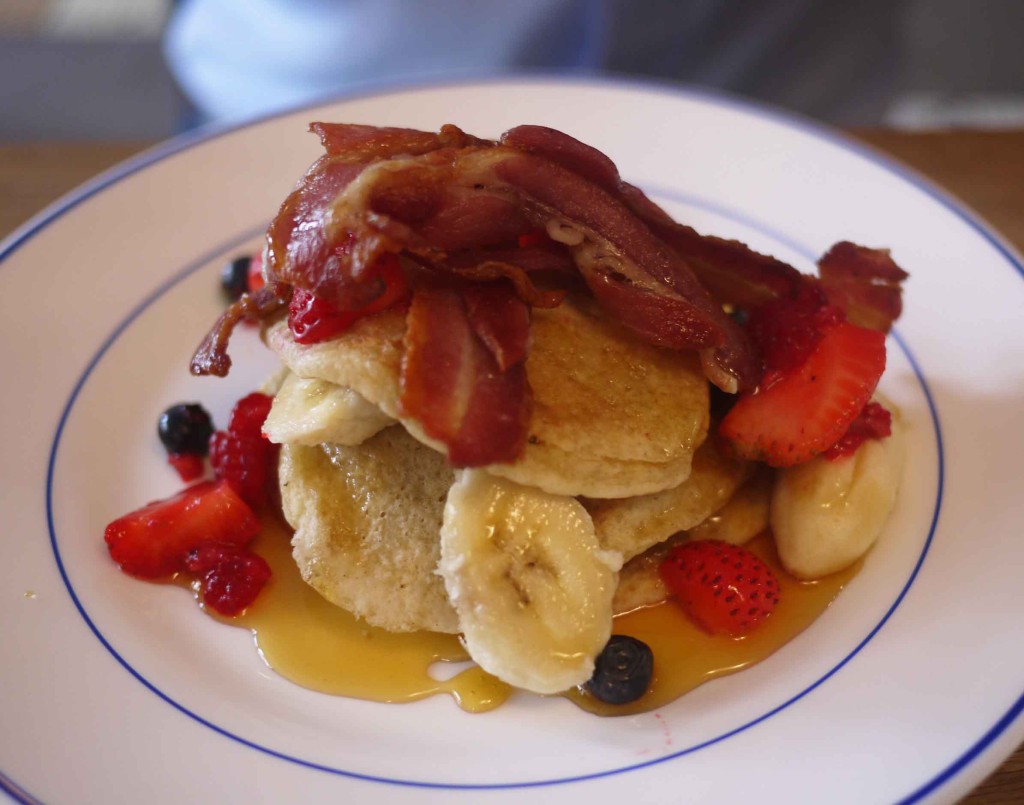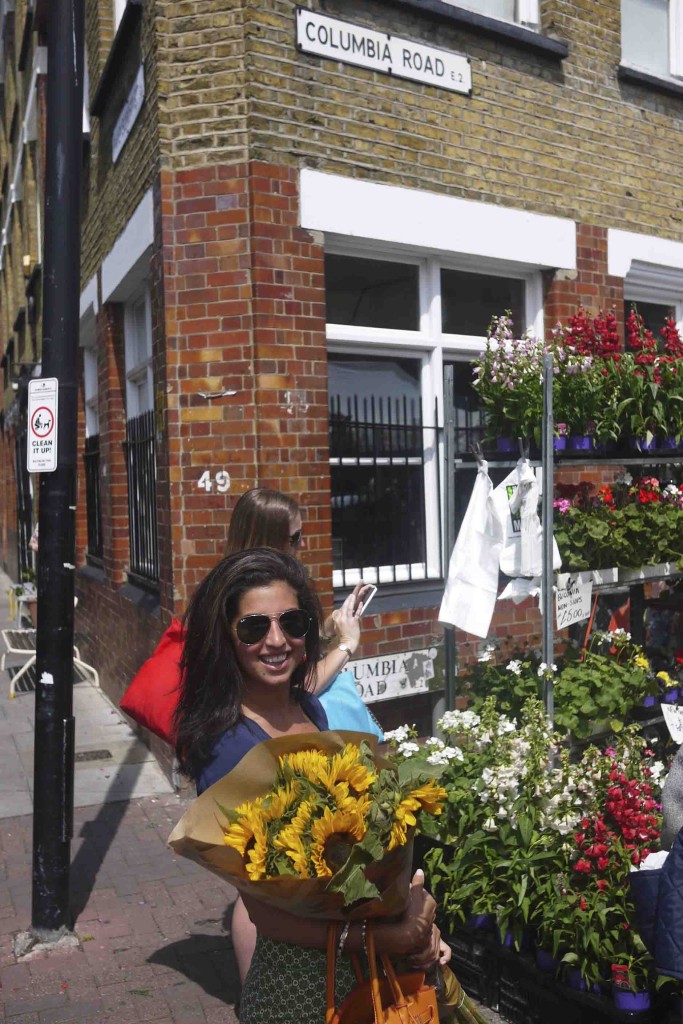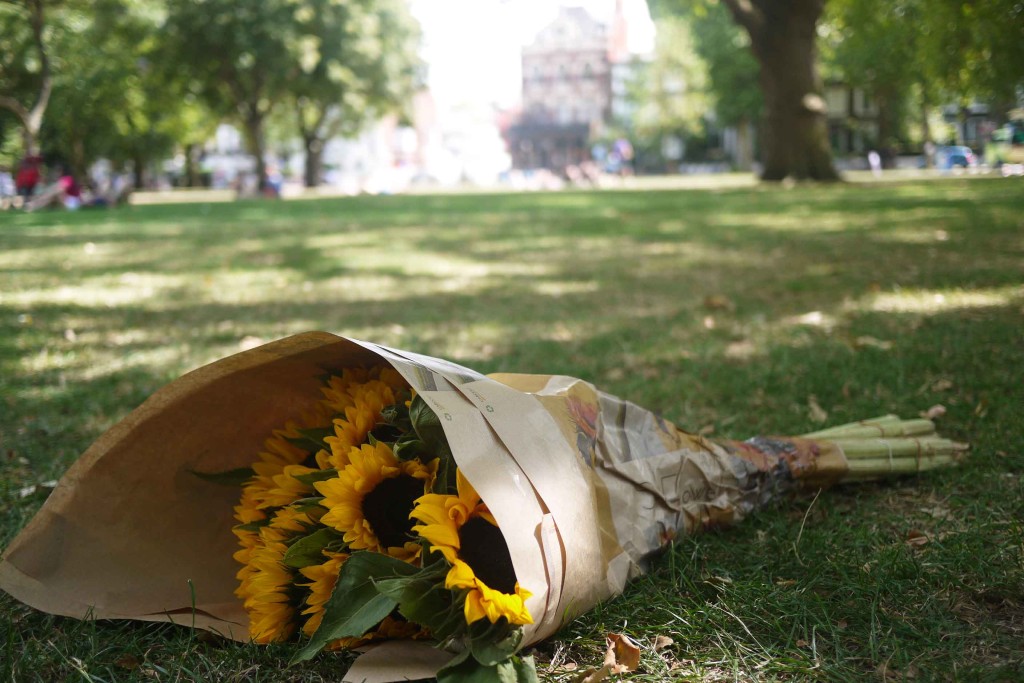 Exploring markets in faraway places can tell you a lot about the cities inhabitants. Be fearless, go check them out, you will be rewarded with visual memories and maybe some loot to bring home. I highly recommend a visit to Columbia Road Flower Market!
Columbia Road Market Address: Columbia Rd, London, E2 7RG
Columbia Road Market Hours: Sunday 8am-3pm
Transport: Overground: Hoxton/Shoreditch High Street or Tube: Old Street