Tonight I am sharing with you a teeny tiny sneak peek at what's in the works at Buggy Designs! We just received another run of samples and are finalizing colors and patterns. I can't wait to show you our new tech line of monogrammed cell phone cases and monogram ipad cases (and yes we will be offering monogram cases for iPhone 6 and monogram cases for iPhone 6 PLUS!). Look out boys, we even have some snazzy subtle men's monogram iPhone 6 cases for you too!
The unveiling of our new monogram tech line was due last week; however, iPhone 6 cases were not yet ready for production. Here is the good news, in the meantime I've designed more patterns than I initially planned on introducing. I have been obsessing over fonts, monograms, colors and patterns while sugar plums are dancing in my head (really the sugar plums are elephants…. you will understand later!). Details, details, details!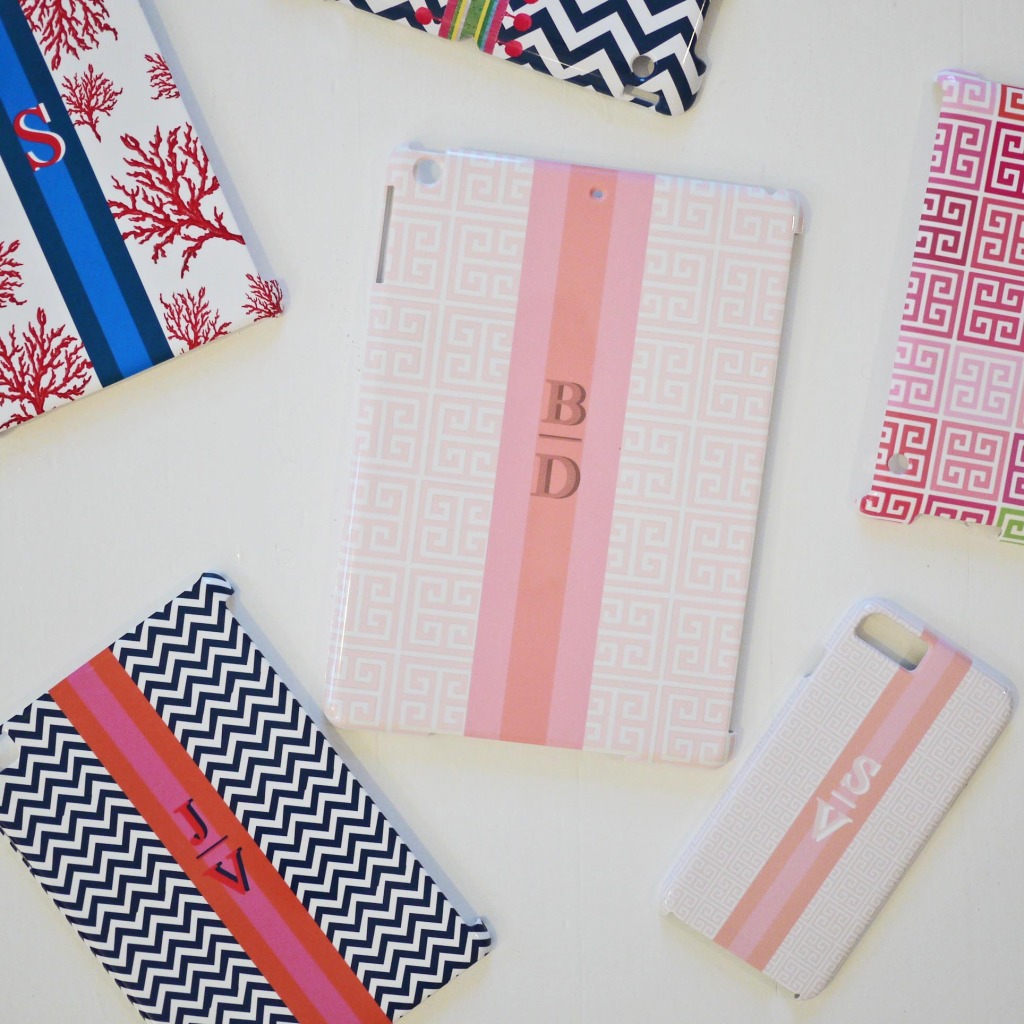 We love the Buggy Designs patterns on the new Monogram iPhone 6 Case, Monogram iPhone 6 Plus Case and Monogram iPad cases. We hope you do to!