Yesterday, I received a text (along with the below iPhone snaps) from my grandmother reading, "Due to my good fortune, our friend Natalie who is an expert forager, gathered these fabulous Hen of the Woods, more appropriately called Chicken of the Woods. I sautéed the mushrooms with shallots, garlic and organic butter, deglazed with Madeira and added chicken broth along with lots of fresh thyme and a little sage. When thoroughly cooked added small amount of 1/2 and 1/2 cream. Poured over linguini, fresh chives and a dusting of pepato. One of the most delicious dishes to cross these lips."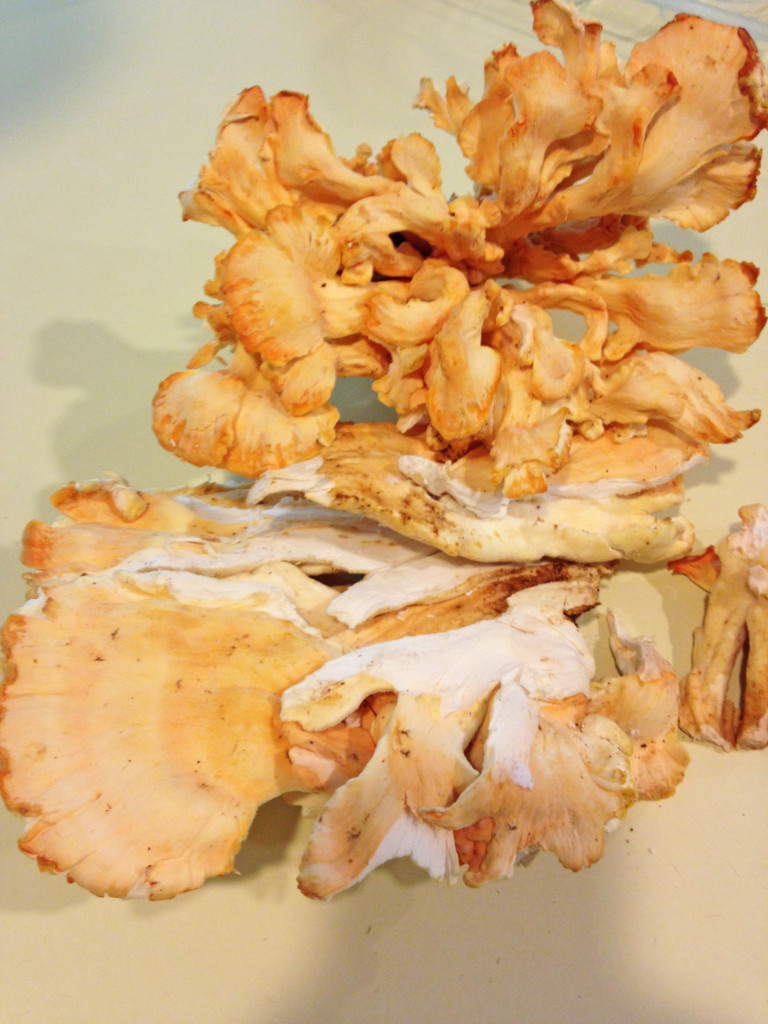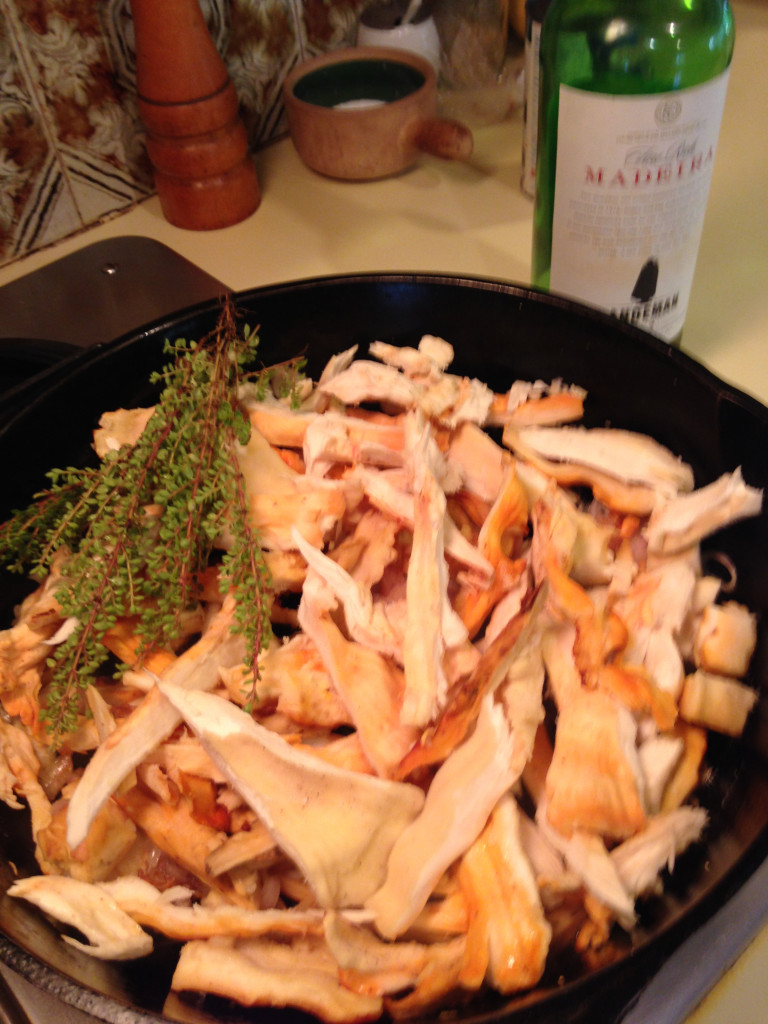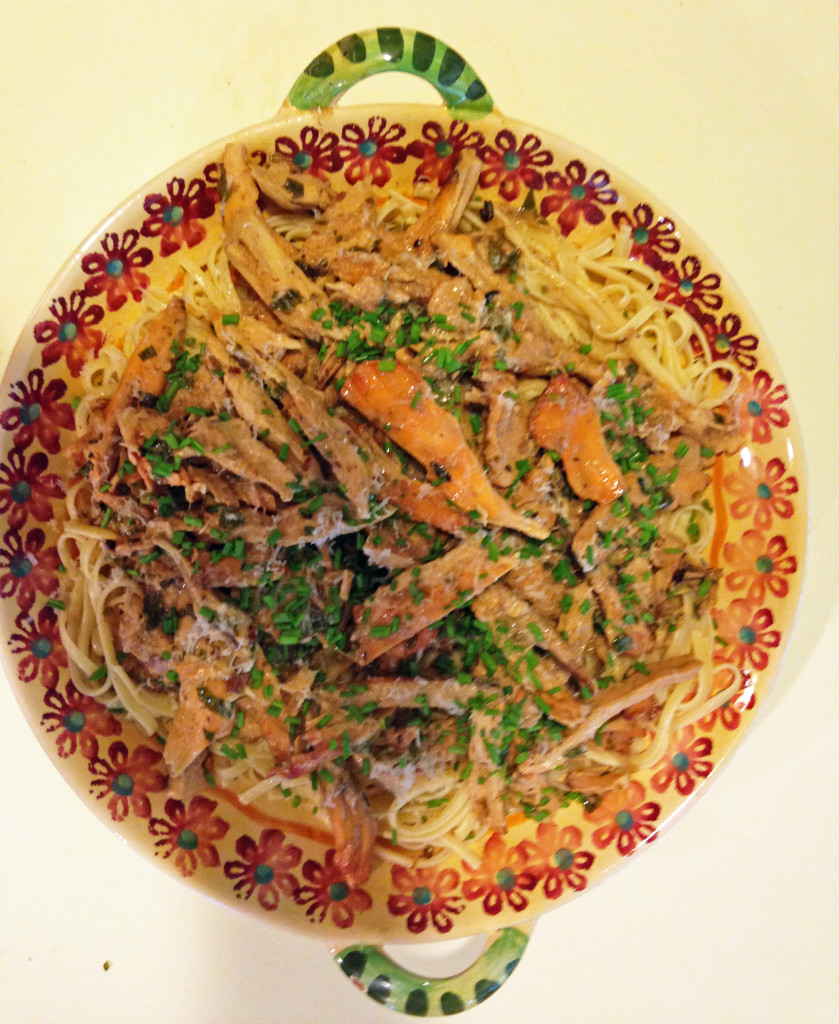 Coming from Yiayia, this is truly saying something. Her cooking is extraordinary. She has been a proponent of farm to table cooking before it became a popular mantra. For my grandmother, growing vegetables, making cheese, having foragers for friends is just a way of life.  Last week, my mom, brother and I were headed to Maine with our grandmother for our annual trip to Freeport, Maine. En route to her home, we received a phone call from my grandmother inviting us in for a " quick snack" . We all laughed and wondered what on earth "quick snack" meant, you know, maybe some sandwiches and cookies? Nope. When we arrived, we walked into a feast of heaven, all produce from her garden, all exquisitely prepared and all lovingly presented. Vegetable herb frittata, tzaziki (of course she made the yogurt),grilled homemade bread with tomatoes, tapenade and mozzarella, buttery lemon string beans, heirloom tomato salad, fried zucchini and a bowl of marinated olives was what she casually made for our "nibble"!  No ordinary snack, no ordinary lady, no ordinary cooking.
I really wanted to share this non-recipe recipe with you because it sounded just too good. Sometimes the best of meals needn't exact measurements. This is how I learned to cook after all. A few great ingredients is all you need!  Jump in, be gutsy and have fun!
chin, chin xxx Bug