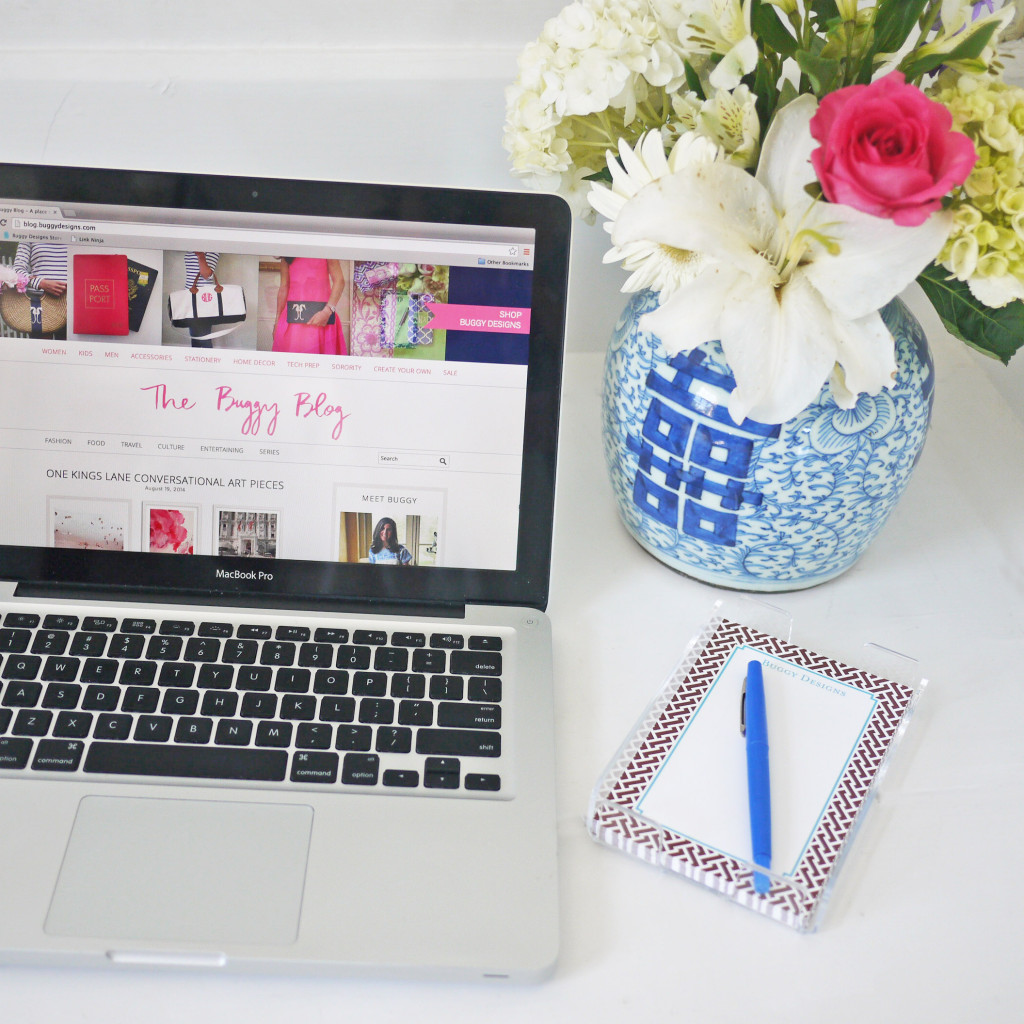 Woohoo! Finally, after many sleepless nights, lots of espresso iced coffees, and  many design iterations, Buggy Blog 2.0 is here at last! I have been working on the new template for quite some time, pouring over every little detail, in hopes of making your viewing experience easy breezy and fun!
Here are some exciting changes and additions to The Buggy Blog:  Buggy Designs website and The Buggy Blog are still fully integrated, plus we have added lots of great bells and whistles to make navigating both sites a singular experience.  At the top of the blog homepage, you can click on an individual photo and you will be taken straight to the Buggy Designs product page! Click on "Shop Buggy Designs" and you will enter our BD homepage! You can also find Buggy Designs Products We Heart on the right sidebar of the blog, featuring some of our most popular loot. I hope you find something you love when scrolling through!
Second up: categories.Yup, we agree with all of you, it's just plain easier to navigate a blog with categories. Look for new features in the coming weeks that will include comprehensive Buggy Blog Travel Guides, including places to stay, eat, shop and wander! I receive lots of emails asking recommendations for Paris, London, Scotland, Boston and all points between — I will finally commit them pen to post! All things art will be featured more frequently, including museums and exhibits, cool galleries and art buying recommendations on a budget. Of course I will always write about fashion, food and life!
Buggy Blog Food recipes have proven to be more popular than I imagined. You can now print a recipe with a simple click! (I am still in the process of adding old recipes to the new format, so please be patient). "Coveting" in the blog sidebar, features products on my wishlist, which will be updated regularly.
None of this could be possible without my tech guy extraordinaire, Saint Sam.  Sam made my design dreams become a technical reality. Even though I obsess over every tiny detail (and I mean tiny!), I am happy to say we are still friends and he has promised not to abandon ship!
Please let me know what you think of the new Buggy Blog. I would love to hear your suggestions on how to make this little place better. I'm all ears and love hearing from you!
On a personal note, a huge heartfelt thank you to all of our devoted customers and readers of both Buggy Designs and The Buggy Blog! I hope you hang around here for a long time!
xx Love Bug