Emerson Fry
is a superstar, or as we say in New England, supahh stahhh! New England based Emerson Fry offers up modern pieces that are effortlessly cool and certain to become staples in your closet. I could happily own these
white jeans
, sip coffee and do the NYT crossword puzzle in these
slouched pants
, and quite possibly sleep in this
yummy white T
.
What I particularly love about Emerson Fry's carefully curated collection is that you can dress up or down each piece, with a quick change of accessories and shoes, making the dreaded "packing list" a thing of the past.
On a recent trip to Nantucket, unbeknownst to me, my mom and I both packed our
EF Cerulean Caftans
.
I wore my caftan to the beach and Mom wore hers for cocktails and a dinner party. Normally I wouldn't be so psyched that a mother and daughter would have the same outfit, but I created the mess. The caftan was originally a Mother's Day gift from my brothers and me. Well, Mom was not into sharing and gave me those eyes that only mother's can when I tried to steal (borrow) this baby away. So, what's a girl to do, but get her very own!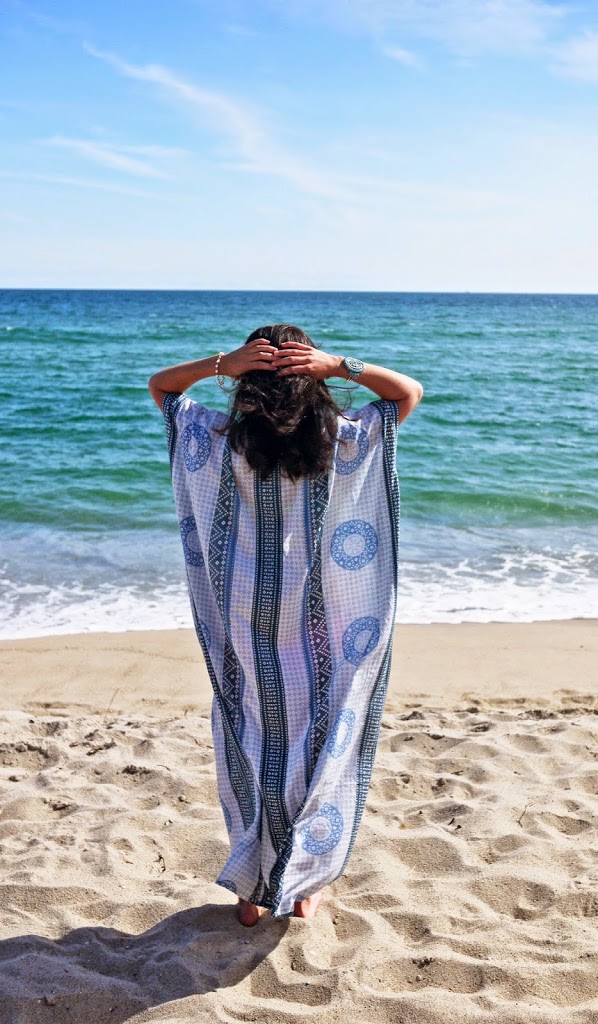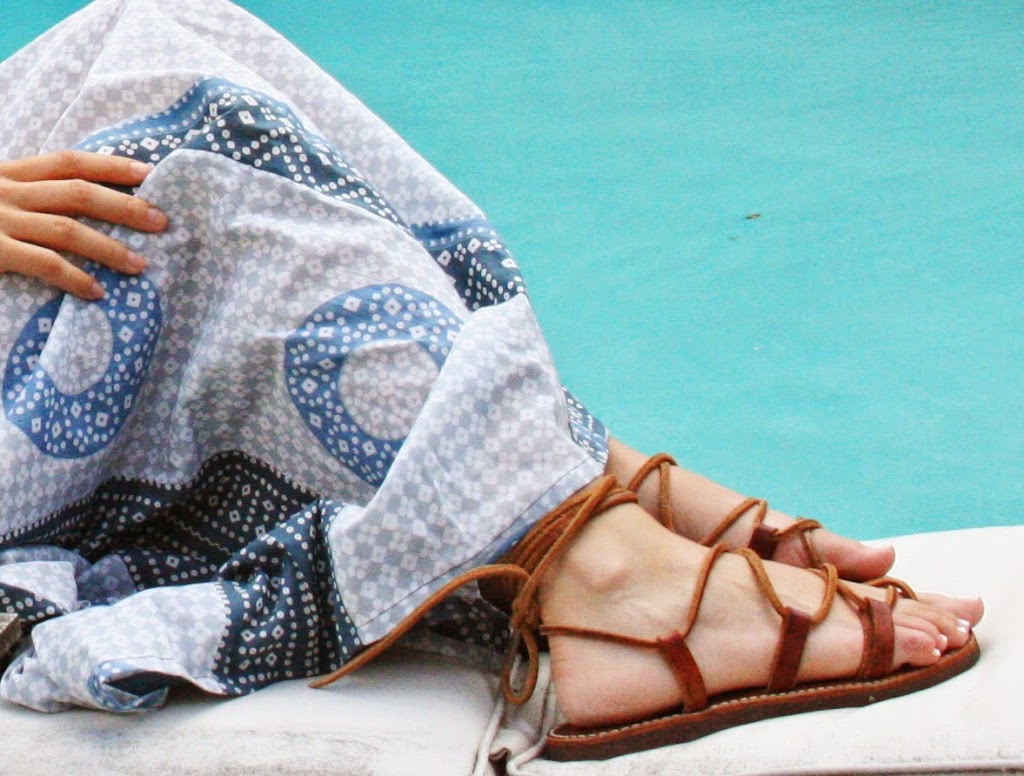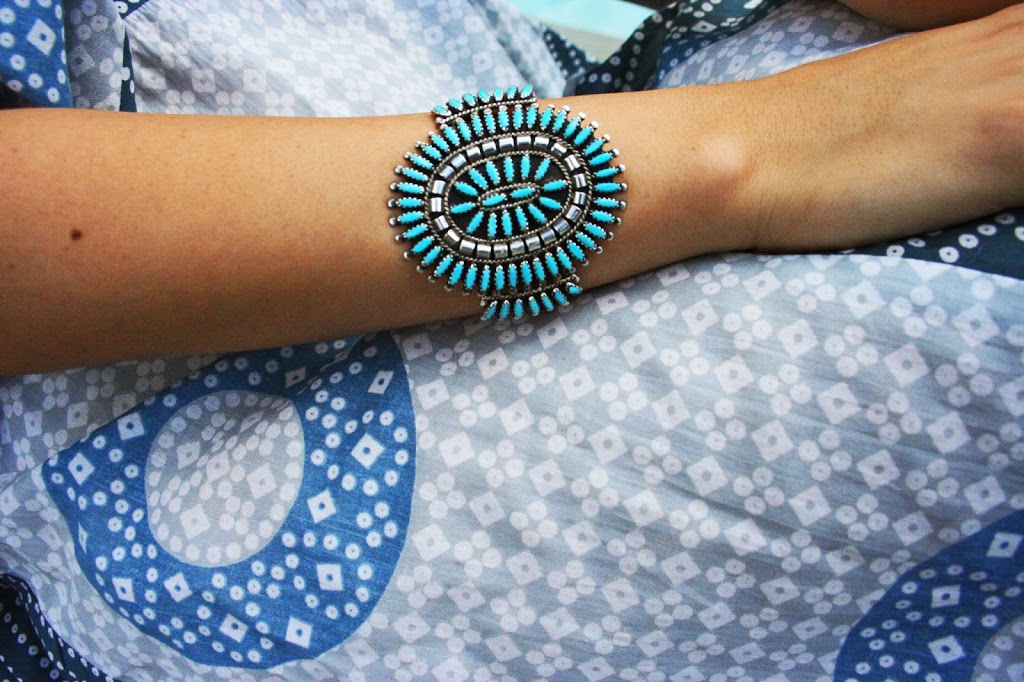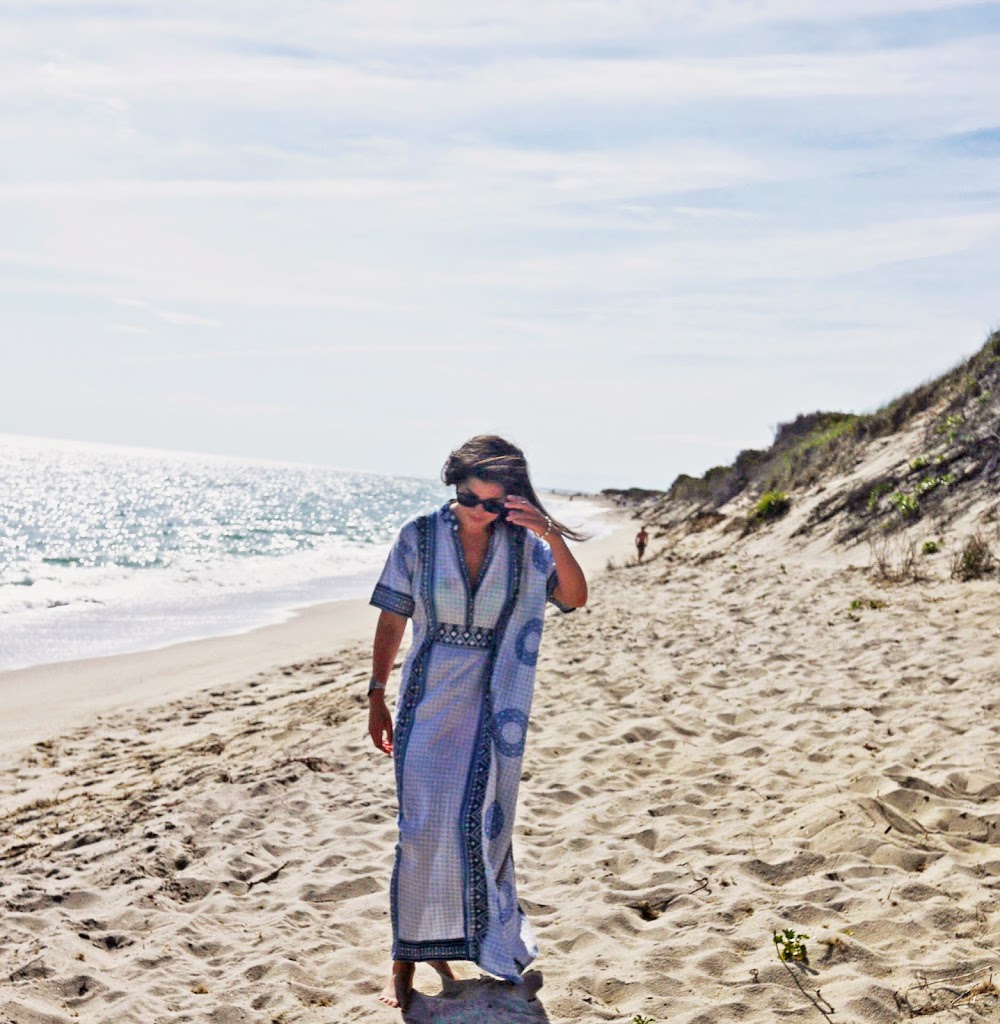 Melissinos Gladiator Sandals handmade from Athens, Greece (
similar
) //
My gladiator sandals are from the renowned Greek sandal maker, Pantelis Melissinos. Since you can only buy Melissinos sandals directly from the store in Athens, I have found a sandal maker from Athens who makes
similar sandals
and happily ships to the United States! The price of the Greek sandals are reasonable ($44) which makes the shipping cost not so bad!
The Zuni turquoise bracelet is a gift from my dad. He spent time living on the Navaho reservation years ago and passed along his love of preserving the Native American culture. Most all of my Zuni and Navaho pieces are quite old and each piece comes with an interesting story.
I realized after writing a tad bit on Melissinos and Native American Jewelry that each deserves their own proper blog post! More to come!
SHOP THIS LOOK