My mom's garden is currently bursting with hundreds of pink peonies in as many hues as you can imagine! Yesterday I was sent out to the barn before the rains came tumlbin' down with the express task of cutting a basket full of pink beauties (plus a few more) for tonights dinner party.
Being in the
thinking pink and living green
state of mind, I naturally took my new, most favorite hot pink dress (
petite here
and
regular here
, all sizes available) out for a twirl.
I have already worn this dress to my boarding school reunion and best friends birthday party and can't tell you how many compliments I received. Trust me on this– this little whirly twirly number is
the perfect party dress
. It's so comfortable, has just the right bit of feminine and fits like a dream. What more could you ask for???
This may be the only pink party dress you see me out and about in this summer! You've been warned!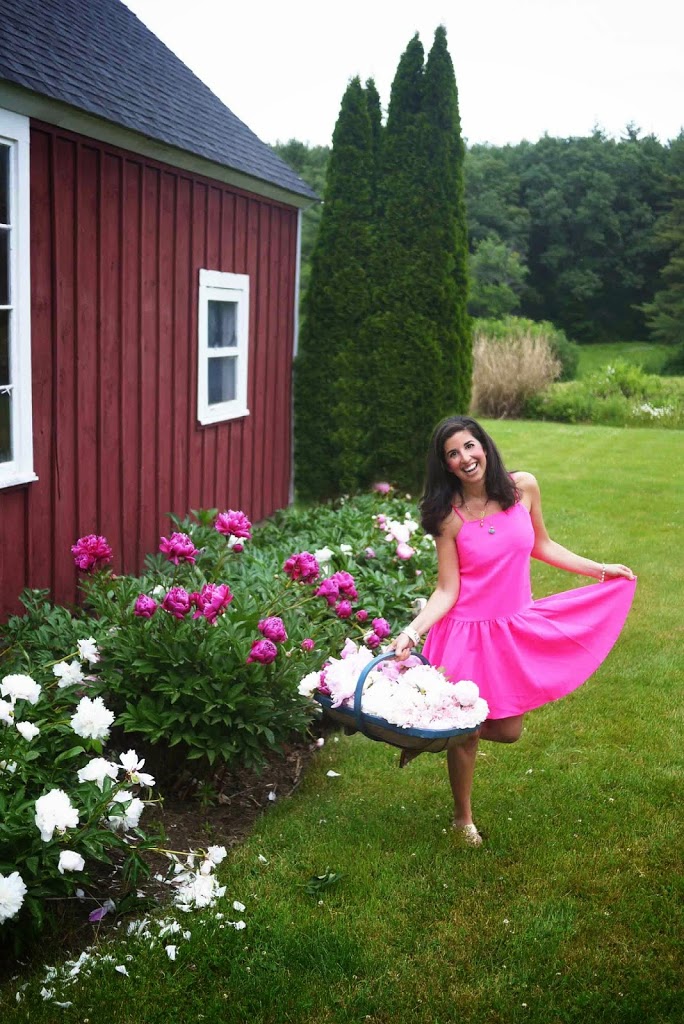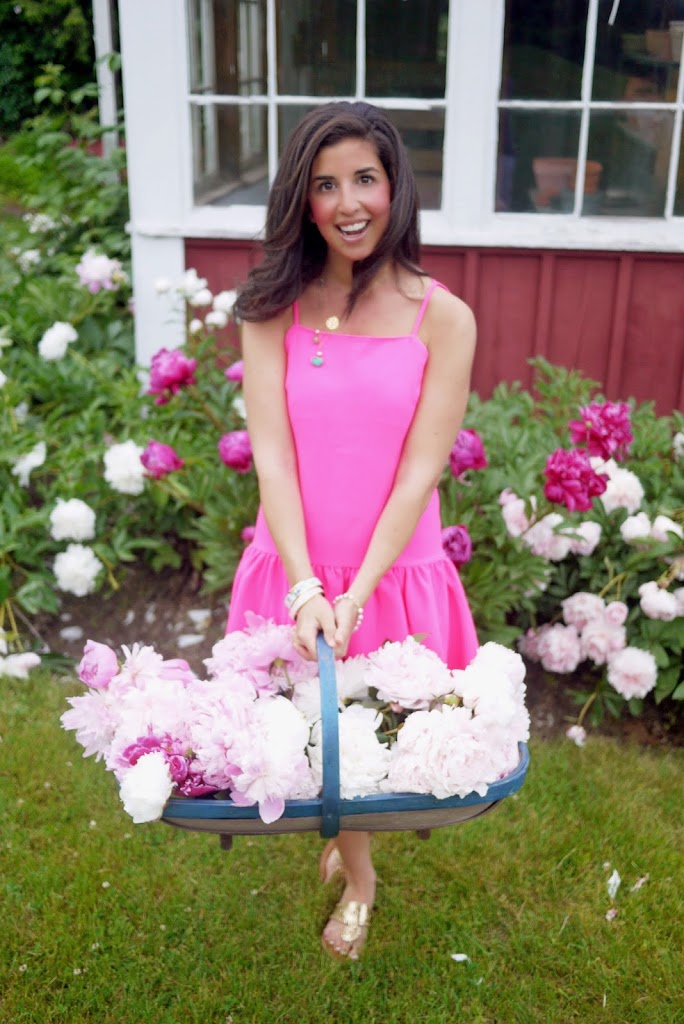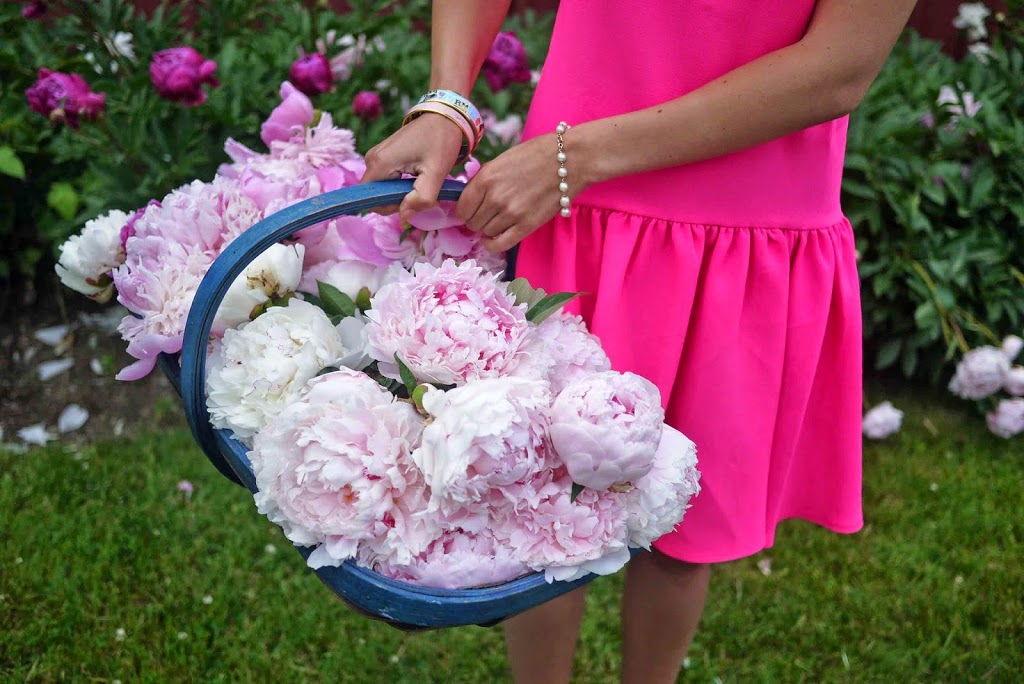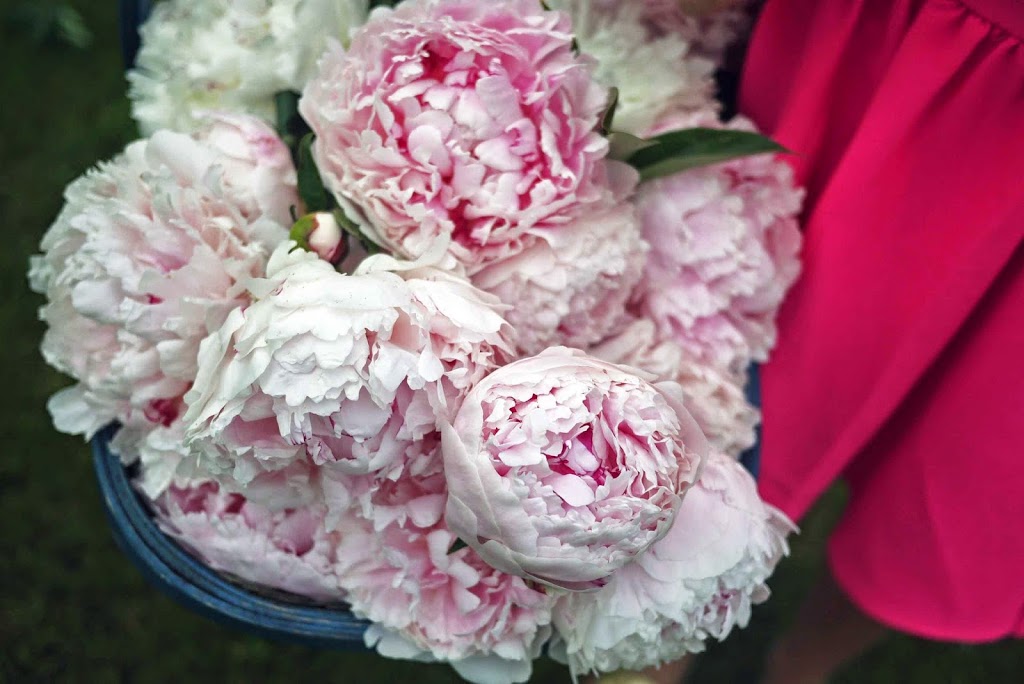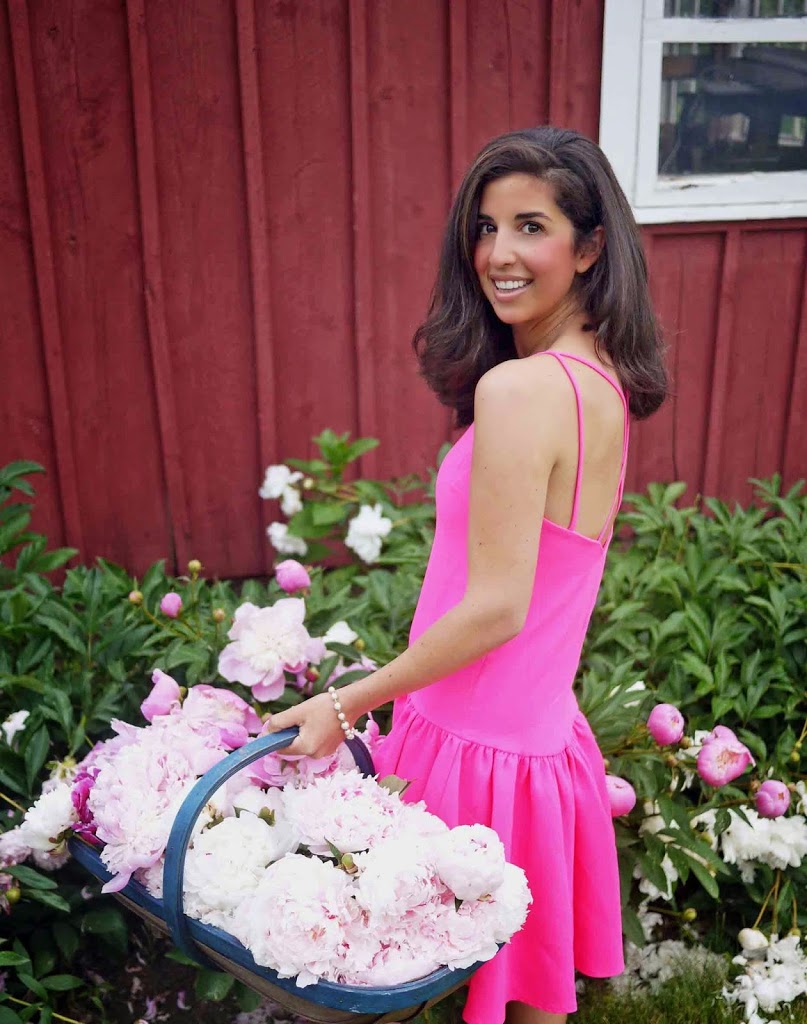 The criss cross back of the dress may be my favorite design detail. My other favorite part? The price tag. This dress looks like the summer version of a Red Valentino Pink dress I was coveting from last year, but 5x cheaper!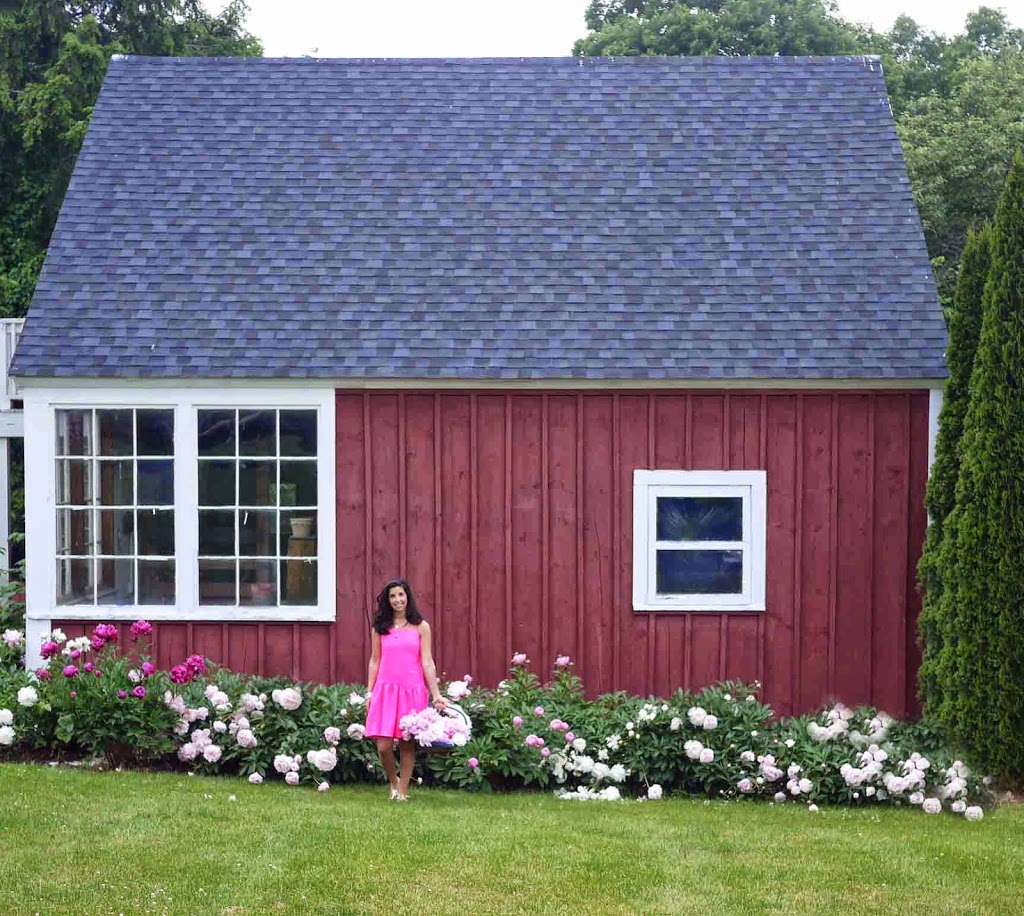 Back to flower arranging. Will post some pics this weekend of the festivities!
SHOP THE POST!