I already introduced you to the most stylish Gym Bag from Buggy Designs a few months ago (ultimate gym bag post here), but thought it was only fair to give my favorite gym bag another spin around town because it is just too good to only mention once.
Not only is this monogrammed gym bag super stylish, it is also super practical. Since I tend to exercise at either the beginning or end of my workday, I have to pack gym clothes, sneakers, spinning sneakers, toiletries, clothes and sometimes electronics like my computer or iPad. My navy quilted bag has no problem fitting everything in with room to spare! Just check out all of the pockets, zippers, secret compartments and attached wallet.
Never could I imagine finding such a chic city gym bag that would satisfy my packing needs. I am so psyched we are offering this baby at Buggy Designs (also available in tan with tan interior and black with pink interior).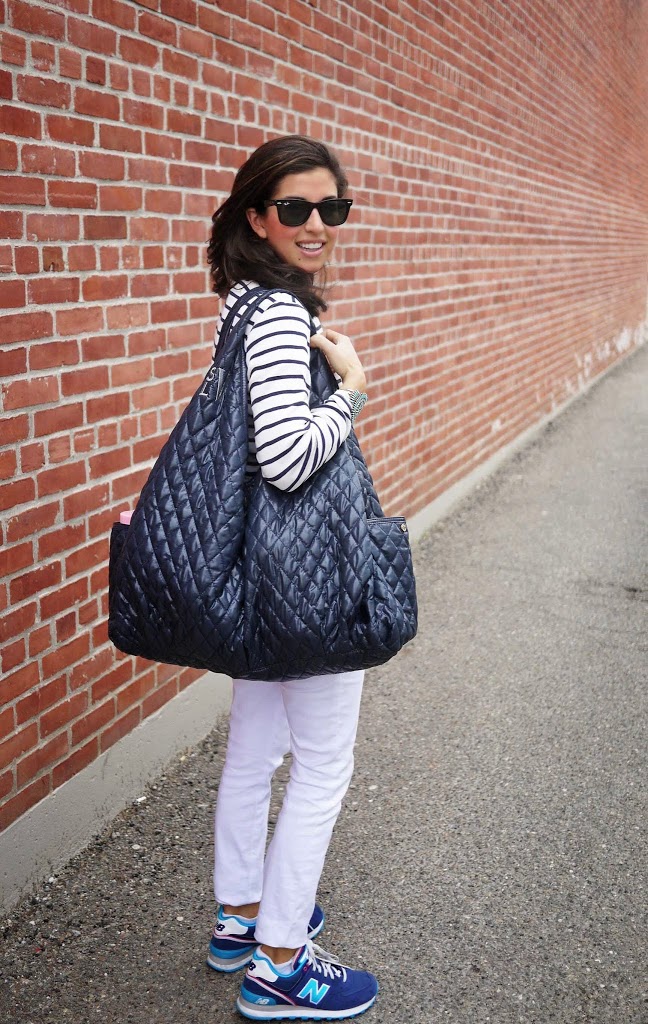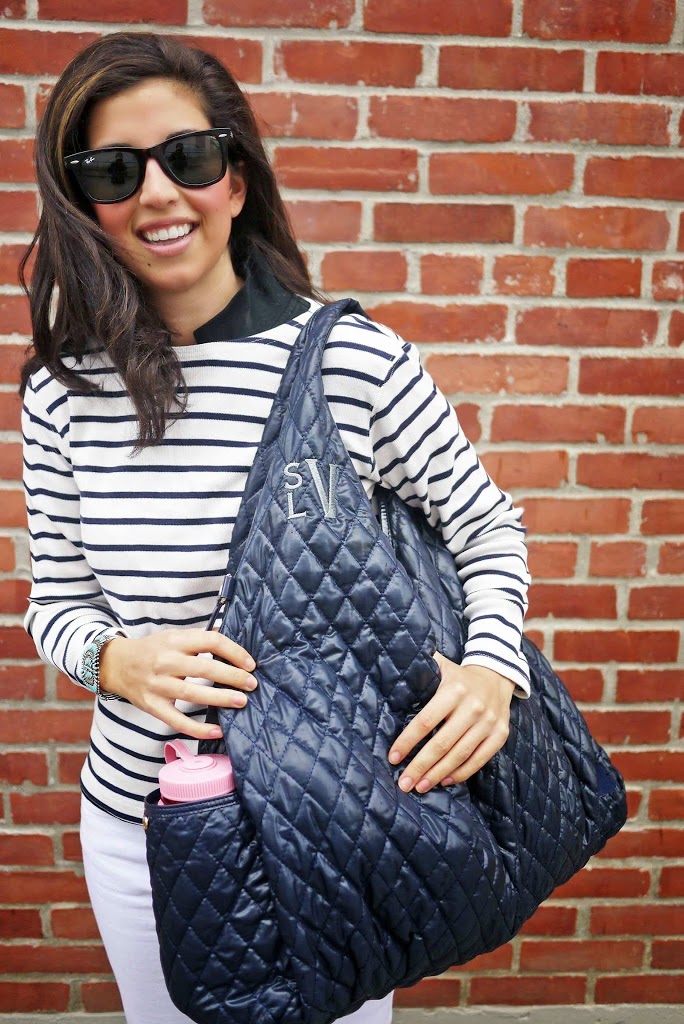 I am partial to the square block monogram – a nice modern take on a classic monogram!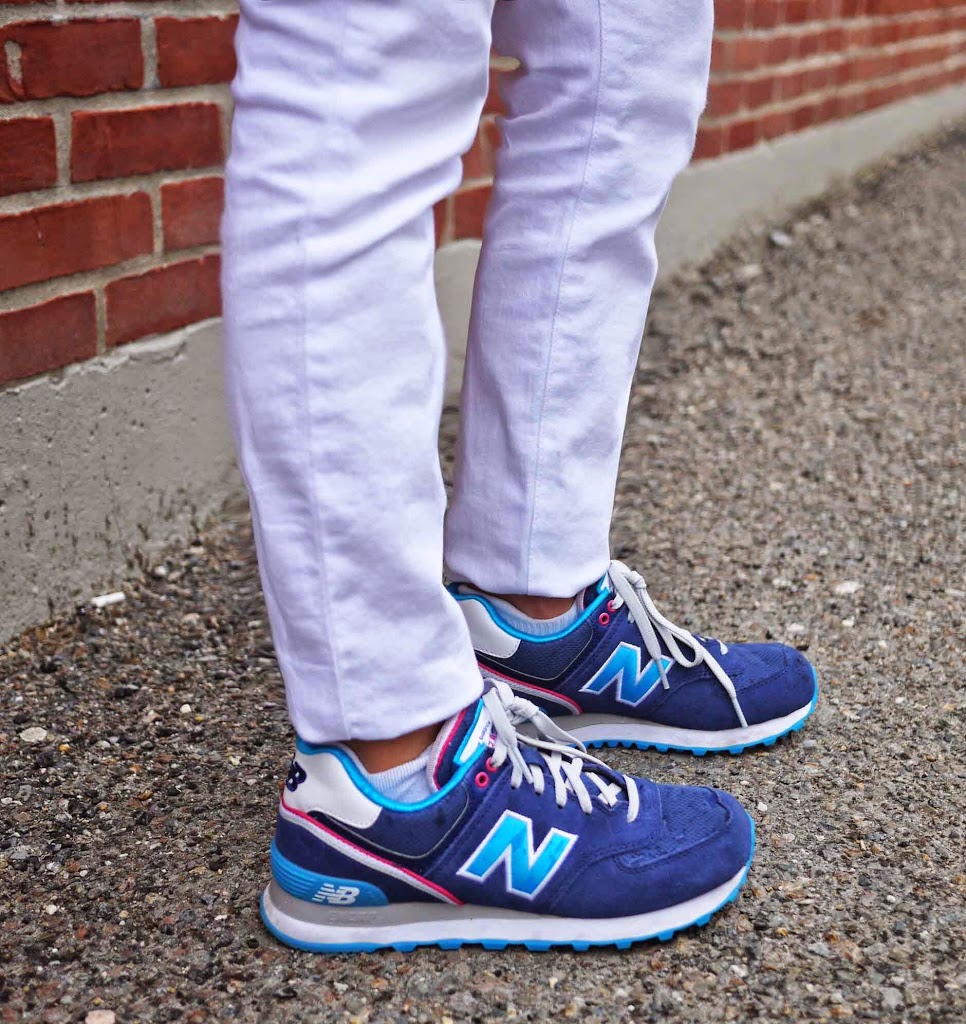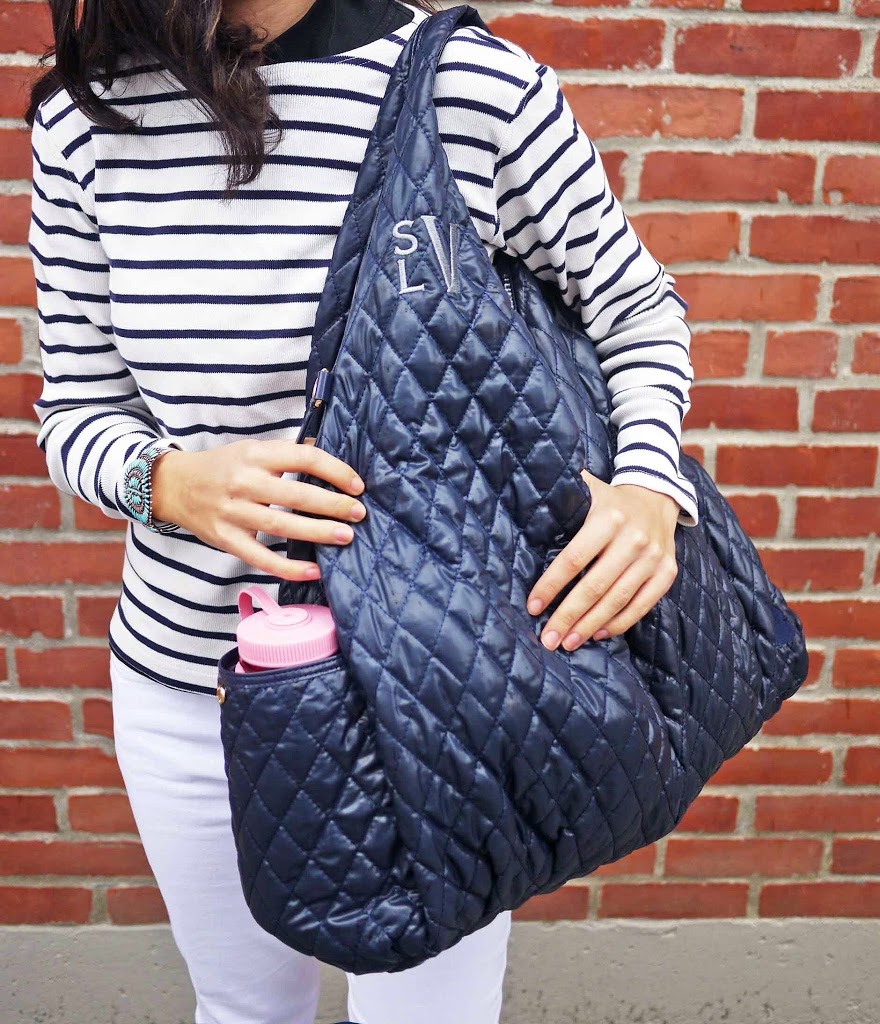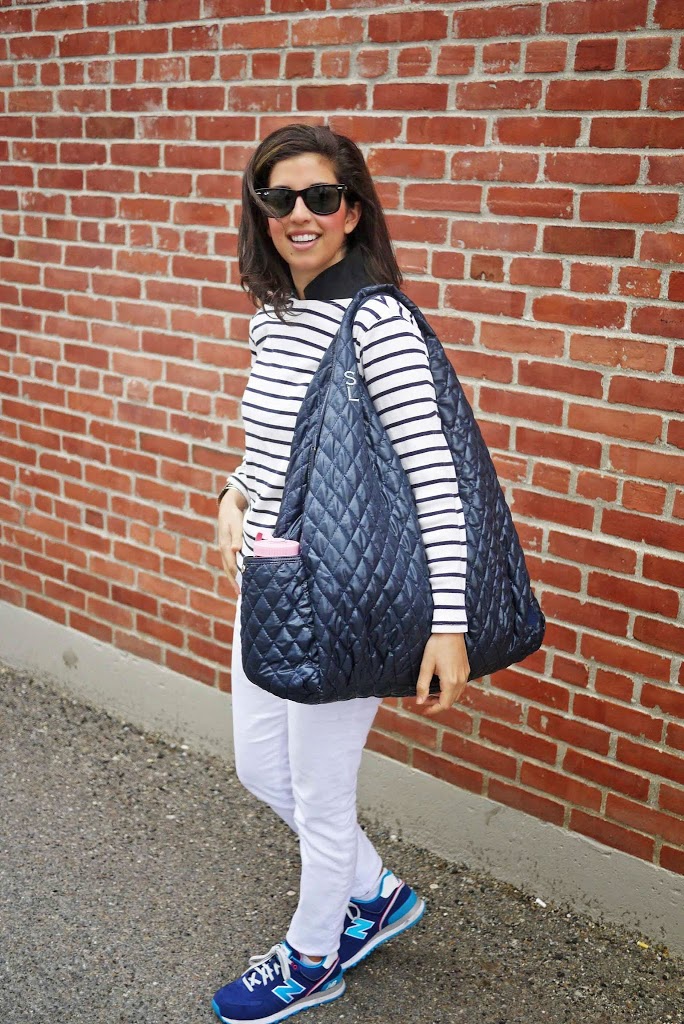 The amount of compartments, zippers, pockets and detachable pouch make it easy to pack everything while still remaining organized. Because of the gym bags flattering design you have no idea how much loot I'm actually toting! Here are the contents: a nalgene water bottle and
monogrammed travel mug
in the outer side pockets, my
Asics sneakers
and
white Gyro spinning sneakers
in the 4 outer pockets, credit cards and lip gloss in the detachable pouch, spare cash in the small easy access zippered pocket located on the handle, my keys are hanging on the keychain hook,
monogrammed cell phone case
is in the cell phone pocket, Roland Garros towel, Red Sox hat,
Kiehl's products
, and workout clothes are in the main compartment…. and guess what? I still have about 3 zippers that I am not using and lots of room to spare in the main compartment!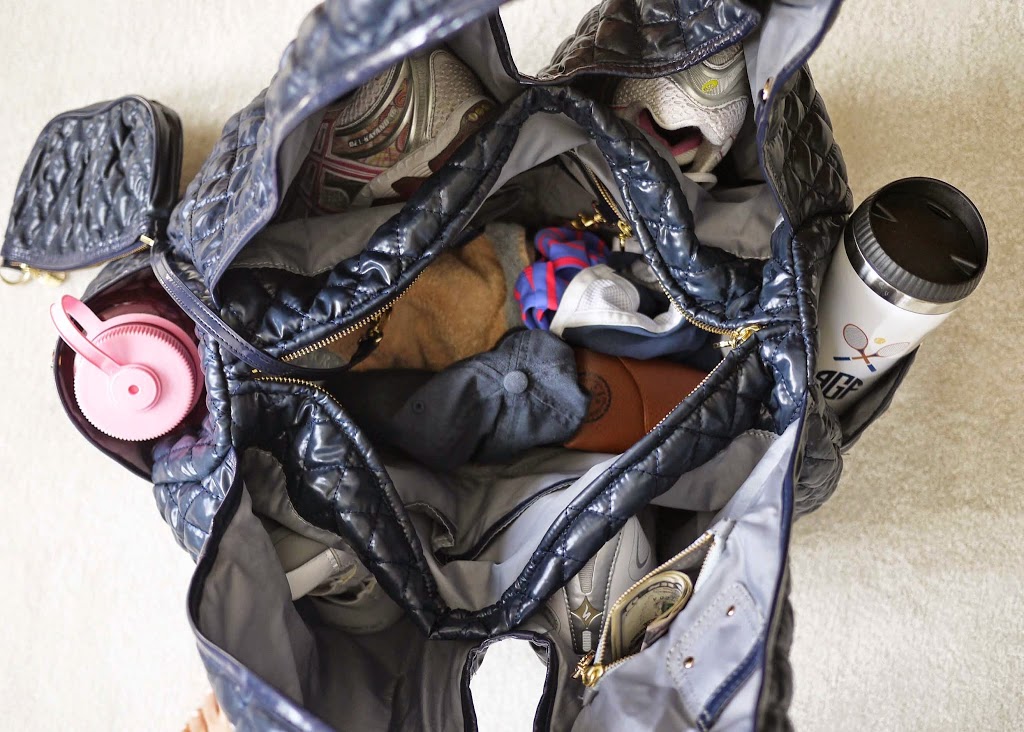 So girls, put away those Nike Duffle Bags from middle school, it's time for an upgrade! This stylish monogrammed gym bag available at Buggy Designs makes me actually excited to go to the gym. Yesterday when I was dying in a one hour spinning class, on the floor directly in front of my bike was my navy quilted bag- in all it's glory! I couldn't help but smile.
P.S. We have customers who use this stylish gym bag as a travel bag and also a diaper bag!