Two old friends came tumbling out of my closet today just begging to be worn! Yup- these naughty mice flats by Marc Jacobs are still kickin' around and causing mischief after 7 years of ownership, 2 resoles and a whisker clean up!
With morning temps in the 50's I thought I would brighten up my day with these little bad girls. I like to call MJ mice flats my "peacocking shoes" as they are sure to standout and strike up a conversation with just about anyone, I mean anyone be they weary souls in the 7am Concord Starbucks line or the ticket taker at Fenway Park.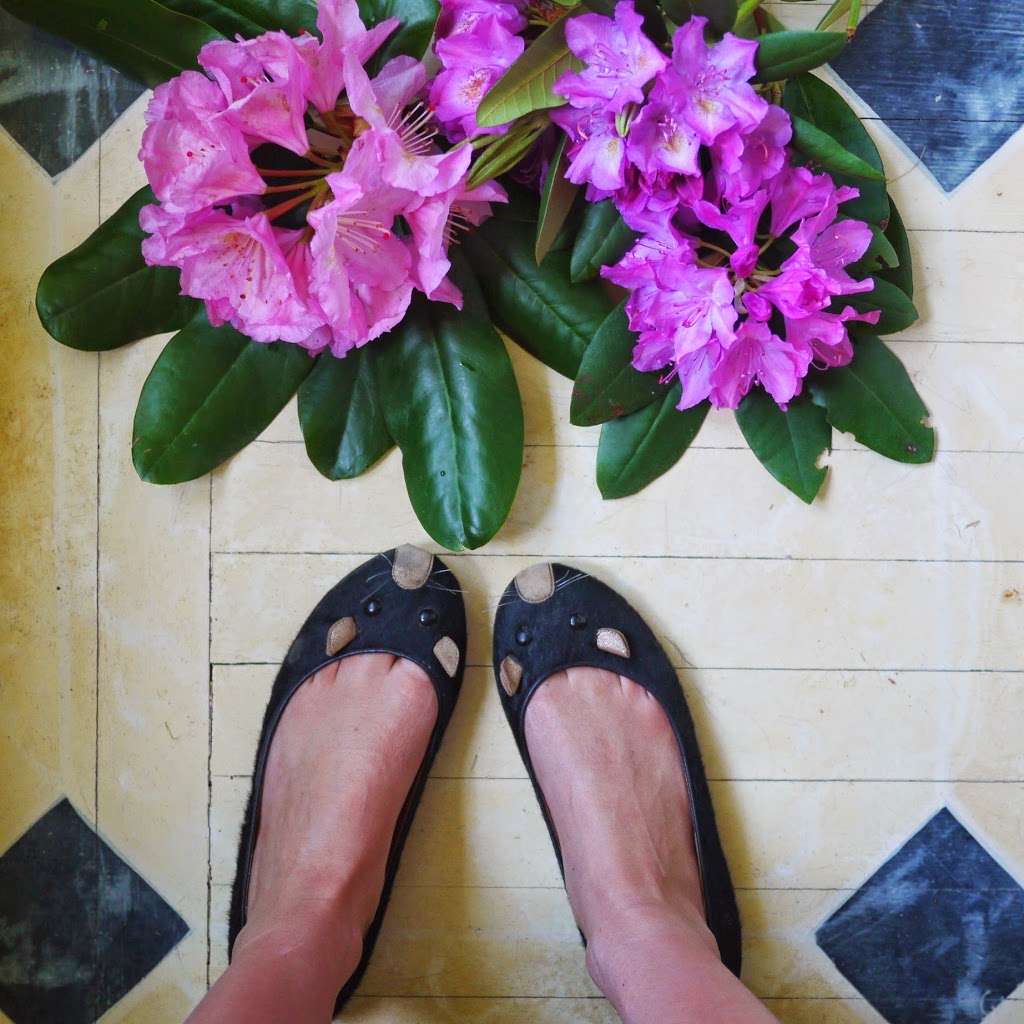 These mice have traveled the world with me and have eaten some pretty scrumptious scraps.
In the spirit of sharing great finds both old and new on the Buggy Designs Blog, I am happy to present Marc Jacobs mice flats in various fun colors and styles! Added bonus – quite a few are on sale!