This delicious Mediterranean Orzo Salad with Feta is at the tippity top of our family's greatest hits list. My mom has been making this orzo salad for years and I finally forced her to give up the recipe which meant she actually had to measure ingredients. What I love about this Greek Orzo salad recipe is its versatility. This can either be a main course or side dish, served hot, cold or room temperature.
Orzo salad is a great recipe for Meatless Mondays, especially with the addition of a bit more protein like chickpeas. Even the boys in my family are psyched to have this as an entree.
Just last week I went to a birthday dinner party and the hostess was preparing lamb and I offered to bring a vegetable and starch. She immediately said "please bring your healthy lemony Greek orzo salad with vegetables!" I was more than happy to oblige. These ingredients are almost always in my fridge, no trip to the market was necessary!
Feel free to halve the recipe if you're feeding a smaller group; however, I'm warning you, you will want more! Keeps well in the fridge for up to a week.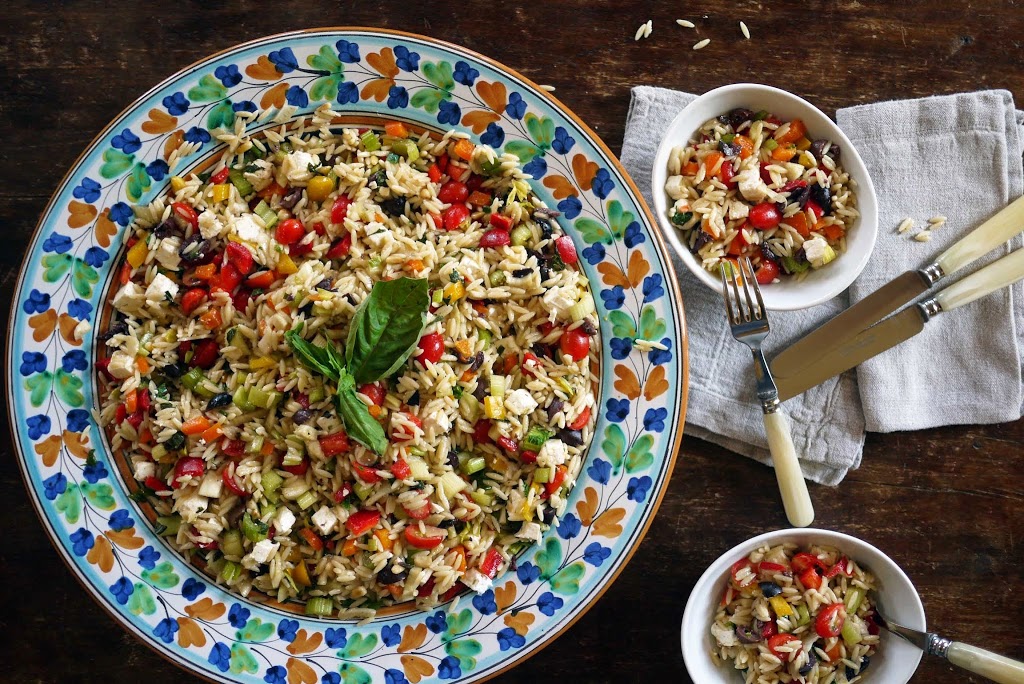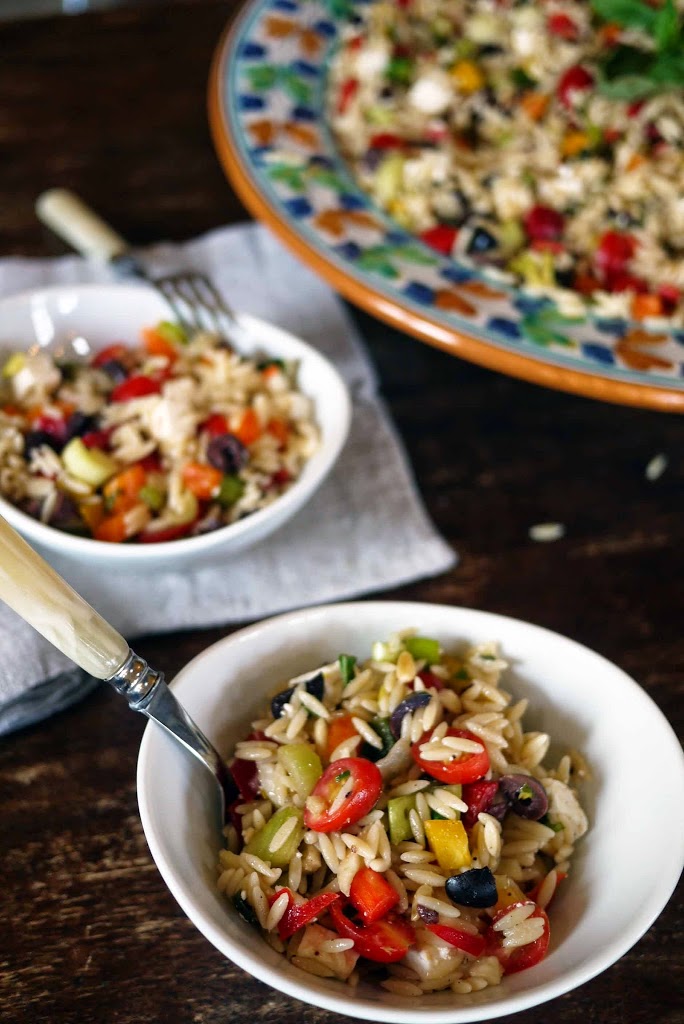 Greek Mediterranean Orzo Salad Ingredients
Feeds 10-12 people
1 pound Orzo
1 1/2 cups cherry tomatoes halved
6 stalks celery chopped
1 bulb fennel chopped
3 peppers chopped (I used red, yellow and orange)
1 cup roughly chopped, pitted olives
6 scallions sliced, most of green included
1/4 pound feta cheese cubed
1/2 cup pine nuts toasted
1/2 cup fresh basil leaves chopped
salt and freshly ground pepper
Lemon Vinaigrette
juice of 2 1/2 lemons plus rind
1/2 cup olive oil
2 teaspoon honey
2 teaspoon salt
1 teaspoon pepper
Directions
Step 1: Add 1 tablespoon salt to boiling water. Cook Orzo two minutes under package directions as you want orzo to be al dente. Drain Orzo through strainer with cold running water (eliminate rinsing in cold water if you prefer a warm salad). Transfer Orzo to a large bowl.
Step 2: Prepare vinaigrette; whisk together all ingredients. Set aside.
Step 3: Chop and prep all herbs and vegetables. Add veggies and herbs to orzo bowl. Pour vinaigrette over salad. Season with salt and pepper. Toss to combine. Add feta and pine nuts and toss gently.
Tips
*No need to use an oven when toasting pine nuts – use a small sauté pan and toast on stove top, shaking constantly for a minute or two. Don't leave unattended or you risk burning these expensive nuggets!
*Easy tip for cutting fennel: slice in half length wise, remove core with your knife and will look like a triangle at the base, then chop away!
*When I am making a lemony pasta, I like to add a squeeze of lemon juice to the boiling water. This is your one opportunity to add a bright fresh flavor to orzo. And alway, always, always salt the pasta water!
*Don't underestimate the power of citrus rind- worth the grate!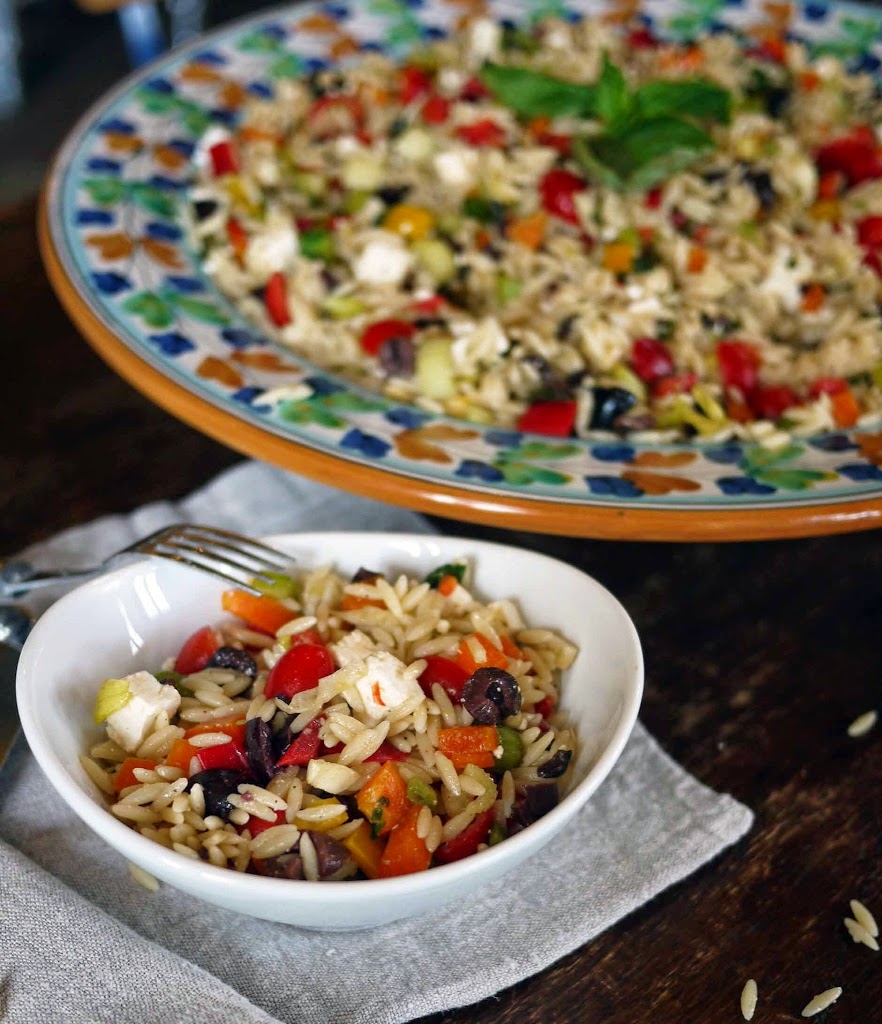 This orzo salad recipe is packed, and I mean packed, with veggies. For those of you who are into "umami" this touches on all the senses with the exception of spice/heat. Feel free to add a fresh red anaheim or fresno chile for a bit of a kick.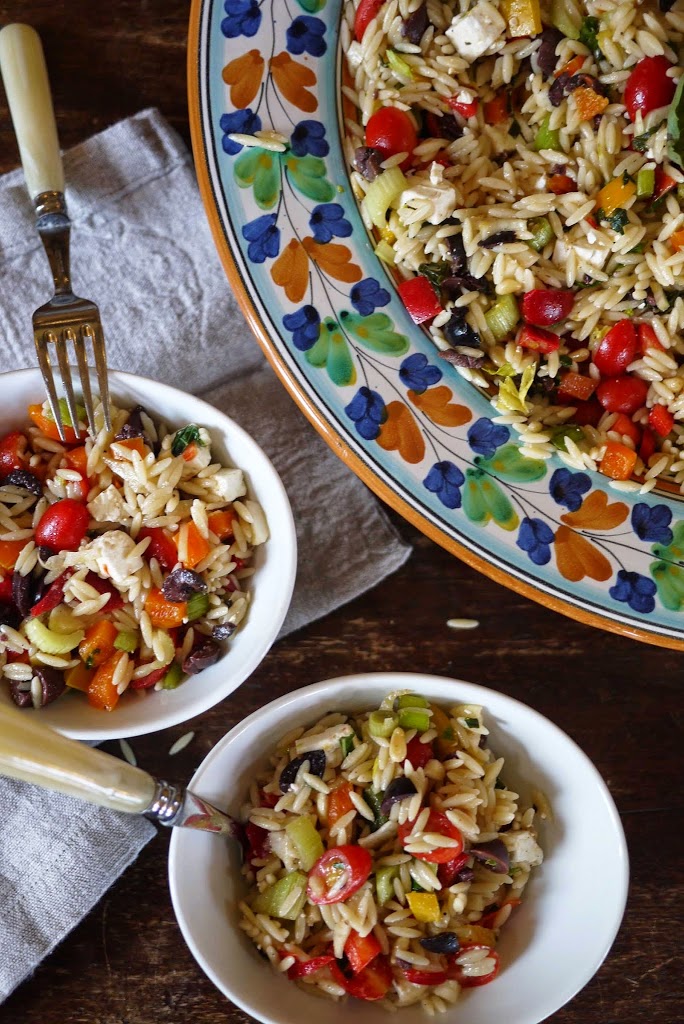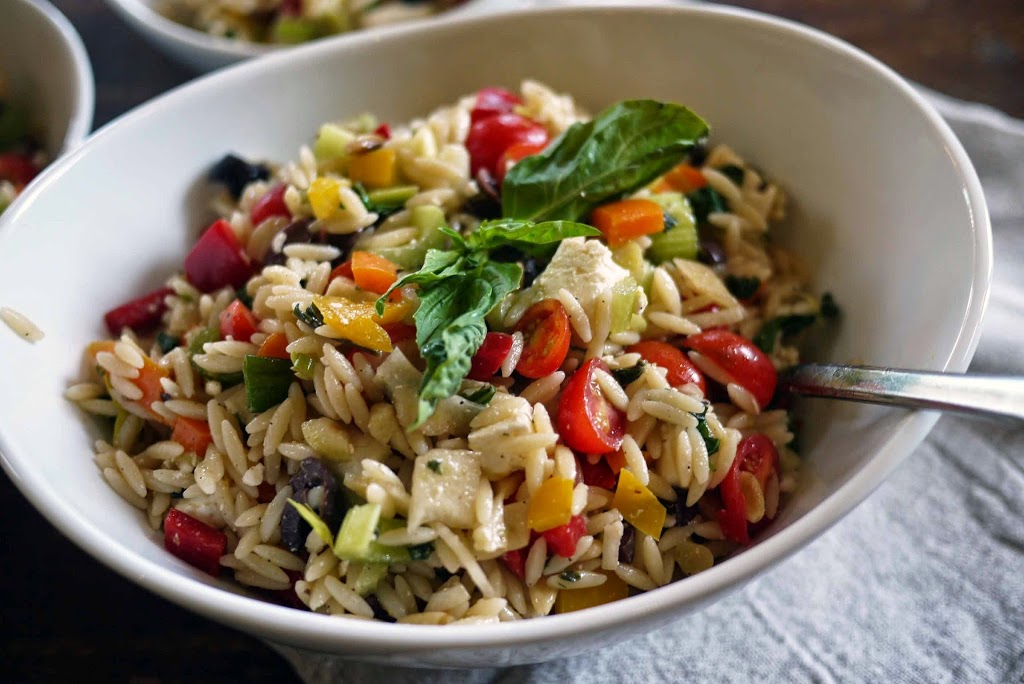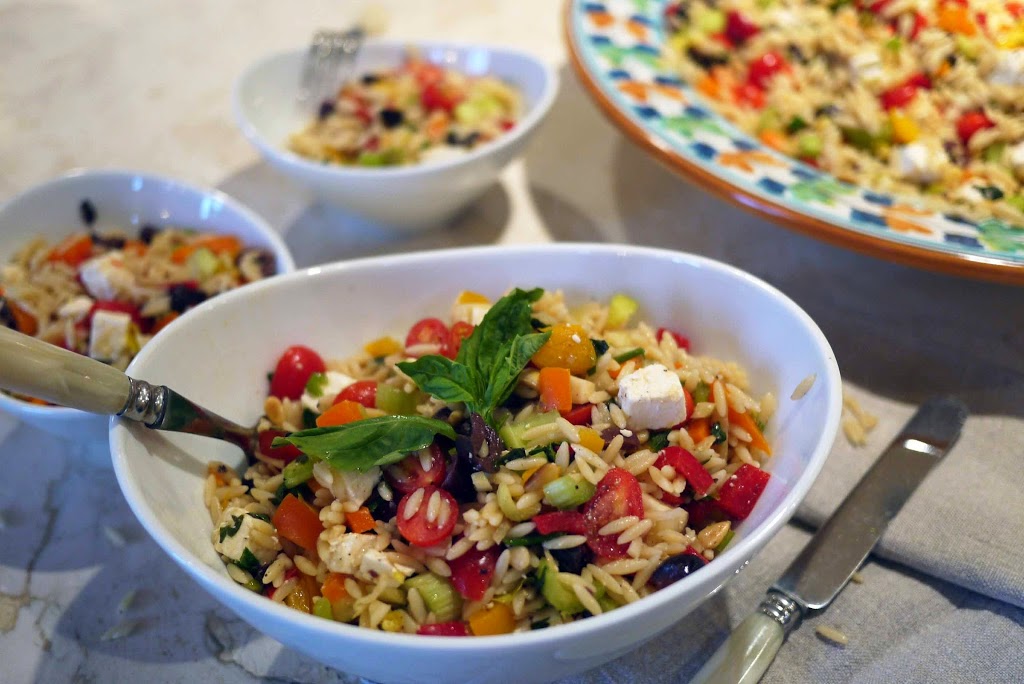 Every bite is packed with tons of bright lemony basil flavor, crispy veggies, toasted pine-nuttiness, briny olives and salty feta making for the most delicious orzo pasta salad ever! I promise!