May 23, 2014 is highlighted with hot pink marker (a smiley face if you really must know) in my calendar. For many of you, this signifies the beginning of Memorial Day weekend festivities. For me, May 23rd bears additional significance for it is the first day I can officially indulge in my little white dress obsession. Between now and Labor Day I will most certainly wear more than my fair share of little white dresses. Eyelet, linen, cotton, crochet, embroidered, I have them all but here's the thing- I'm still passionately on the lookout for something new, something different, something that absolutely speaks to me yet again!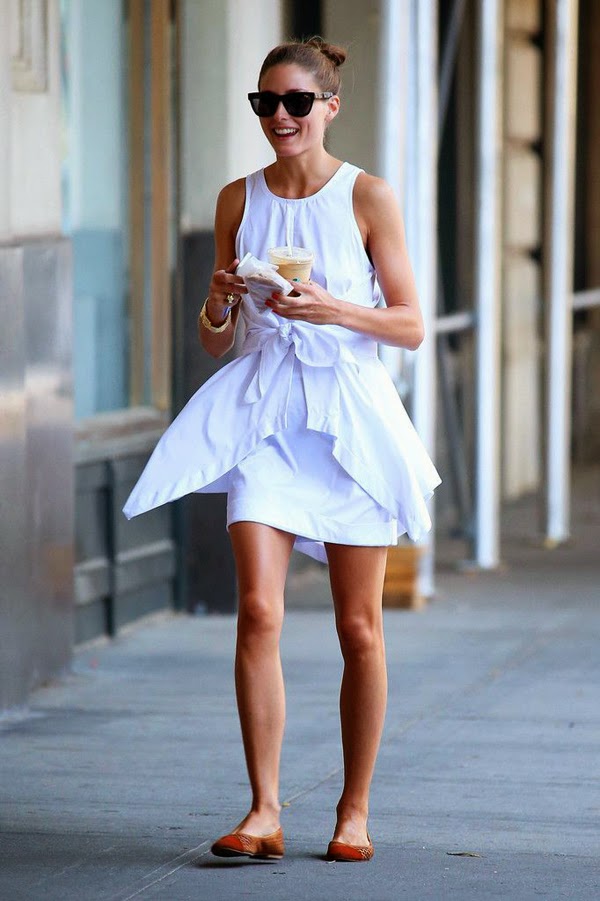 Looking for a white dress like Olivia Palermo's? I have found two great options!
This bow front white dress
is a totally affordable option and this
MSGM bow white dress
is a little more splurge worthy, but beautiful details make up for the cost!

I have rounded up my current favorite 25 little white Dresses — with a few more for good measure (I've always been a fan of the baker's dozen!). I have covered all price points with some great affordable options and splurge worthy pieces! Lilly Pulitzer has pulled out all the stops and has become the go to place for white dresses in a flash. I think there is room in my closet for this Lilly Scalloped Shift Dress and this Lilly Caftan Maxi Dress.
What are your secret summer obsessions?!