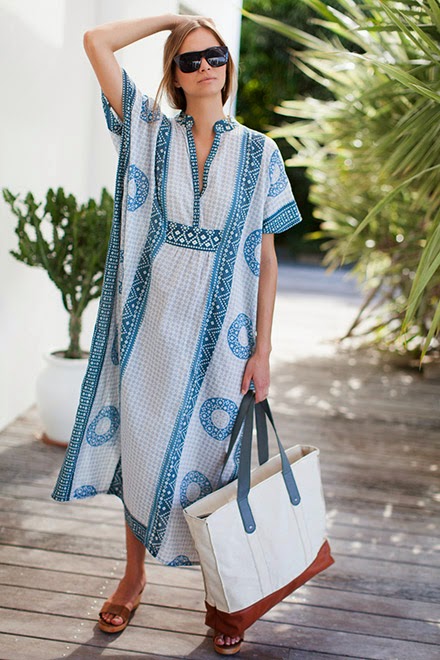 After browsing through the lovely
Emerson Fry's
site the other day, I fell head over heels in love with her
Cerulean Caftan
. Unfortunately, mom fell just as in love as I with the caftan and seeing as it is her birthday in a week and Mother's Day is around the corner — I must surrender the perfect summer staple and gift it to her instead…You know being the good daughter that I am. After all, she is going to Greece this summer and the Cerulean Caftan would be the perfect companion along the Med. Am wondering, is it really a gift if I plan on stealing it???
What I love about this dress, besides everything, is that it can be totally glammed up – all Grecian Goddessy with gladiator sandals (or
Palm Beach sandals
from Buggy Designs for a preppier look) with touches of
gold jewelry
or completely glammed down, barefoot, messy hair and nothing but a cocktail in your hand!
You can shop a few of my favorite embroidered, Grecian inspired dresses, tops and sandals at different price points by scrolling through the widget above. I have just ordered this
Asos embroidered dress
and can't wait to show it to you!