Move over Pierre Herme and Laduree, there's a new gal in town (well new to me, at least) –
Aux Merveilleux de Fred
. I have met Ms. Macaron's match and she is a force to be reckoned with!
It all started innocently enough on an early Saturday morning. Harry and I had heard great things about Merveilleux, and needing a hostess gift before we headed out of London for a weekend in Somerset, decided this would be the perfect time to visit Aux Mervielleux de Fred.
Preferring savory breakfasts over sweet treats most mornings, the intention of this visit was purely to pick up a present – really!
Life forever changed upon entering the glass doors of Aux Merveilleux de Fred. Oh la la!!!!! As Pastry Chefs popped trays out of the oven, the aromas of warm brioche buns filled my heart. Before me arose an exquisite presentation of colorful meringues quickly lined up like perfectly postured ballerinas.
In a matter of seconds I was completely transported to France, how did this happen?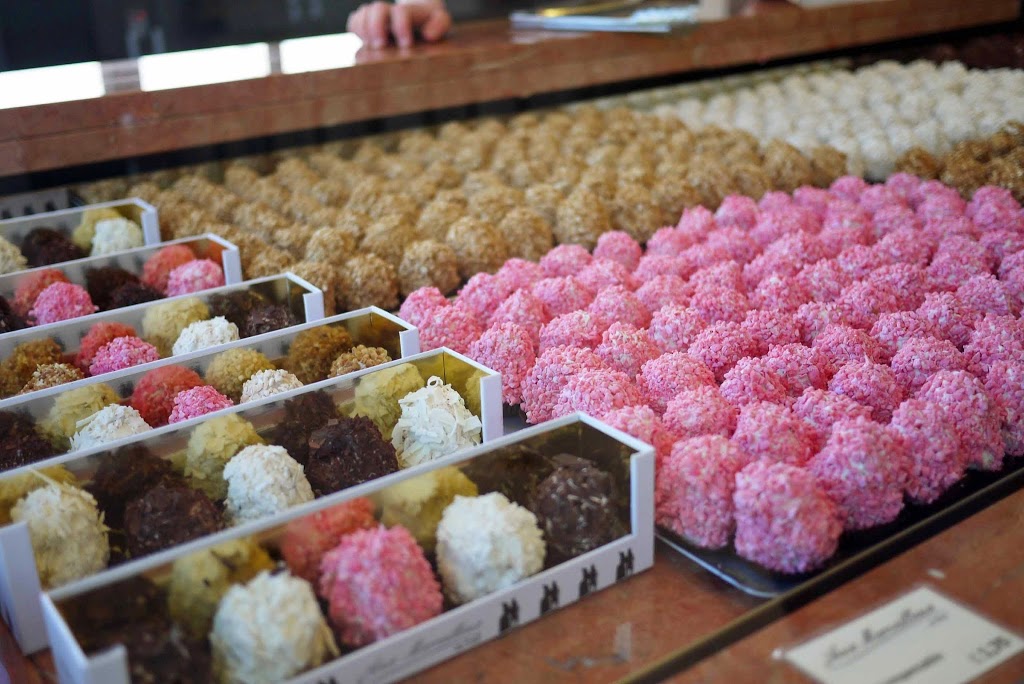 Making immediate friends with the French Pastry chef was in order. The French Pastry chef kindly explained the six Meringues available, each topped with flavored whipped cream and special shavings. Chocolate with dark chocolate shavings, speculoos biscuit with white chocolate shavings, coffee with crystalized coffee meringue topping, cherry with cherry meringue topping, praline with almond chips and caramelized hazelnuts, and caramel with crystallized meringue. Each delicious meringue available in mini, individual or shared cake sizes. We opted for the mini meringues, making sure we got a taste of each one. This being Lent, I could not curse, not even to myself, instead I repeated any and all French phrases I remembered from 6th grade. Incroyable. Magnifique. Spectacular. 
The real winner for me was the praline with almond chips and hazelnuts – a perfect combination of crunchy, chewy, creamy, nutty, salty and sweet. The texture and taste reminded me of a Scottish hazelnut Pavlova topped with an exclamation point of the most delicious flavored whipped cream.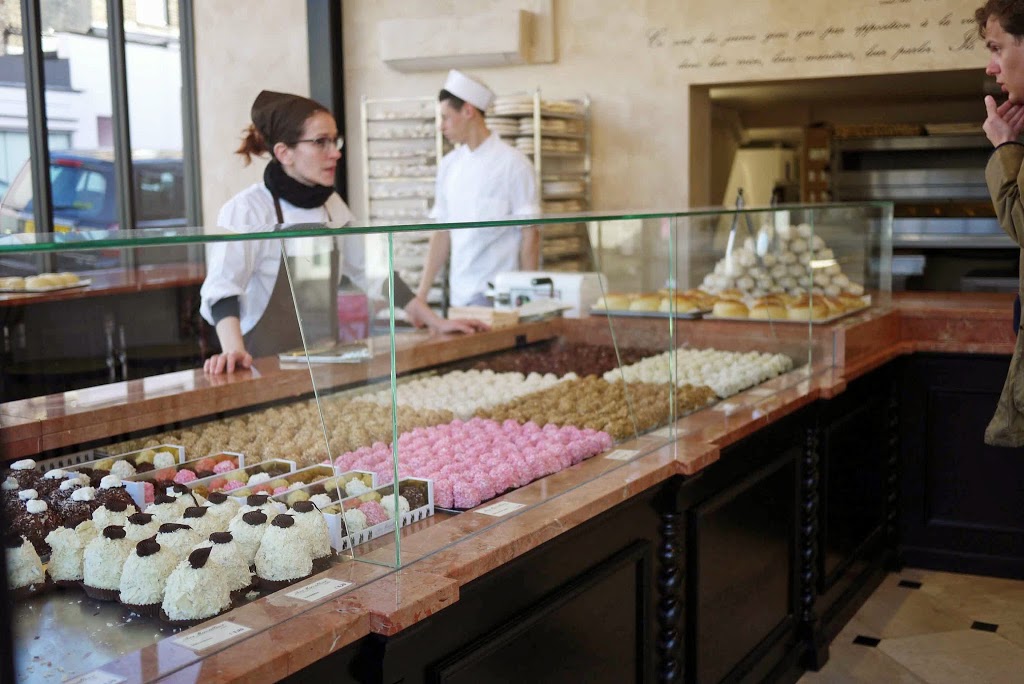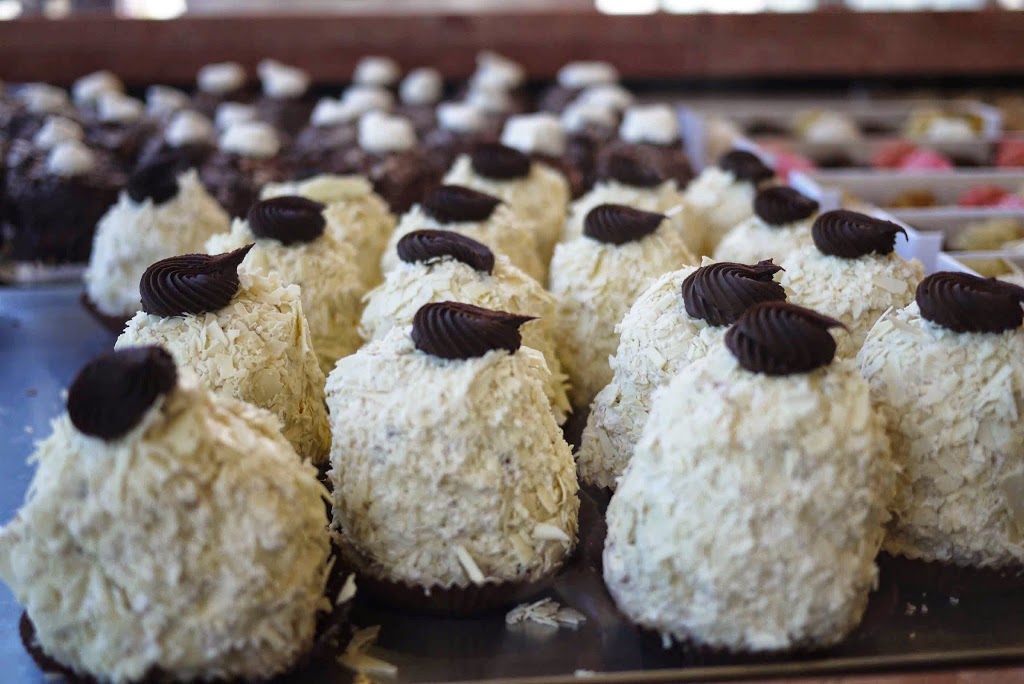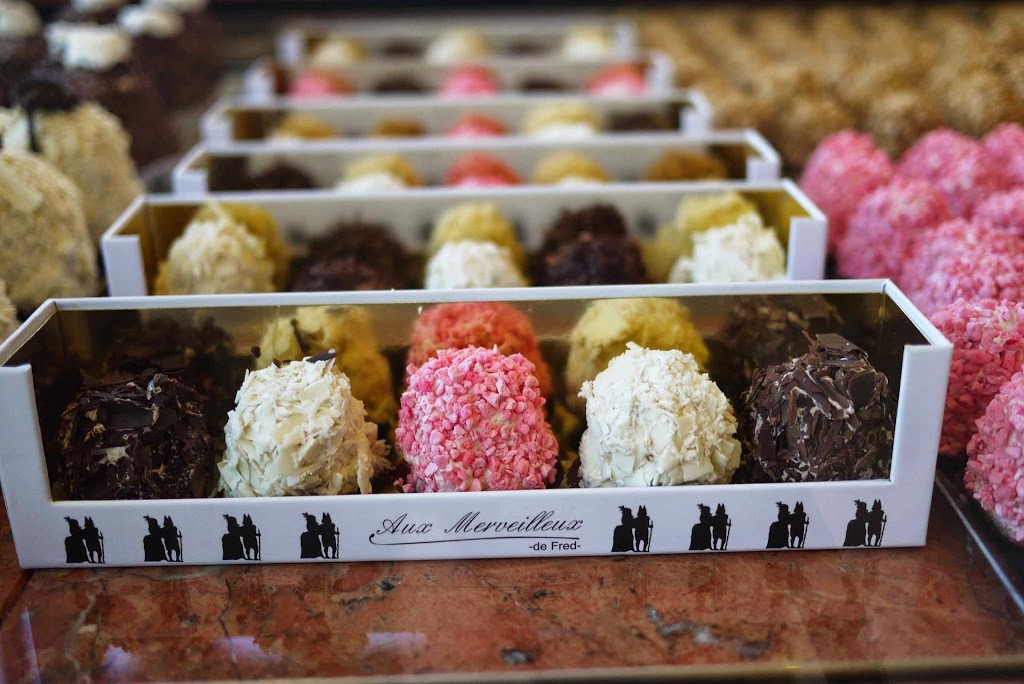 If these babies branch out across the pond, there will be lines to rival the Cronut!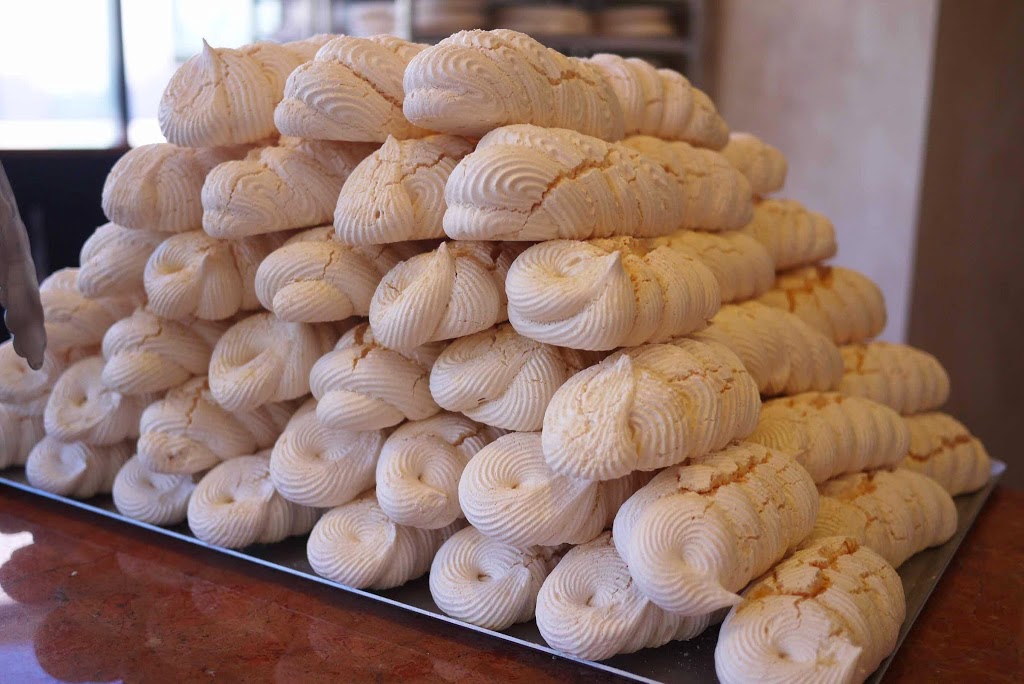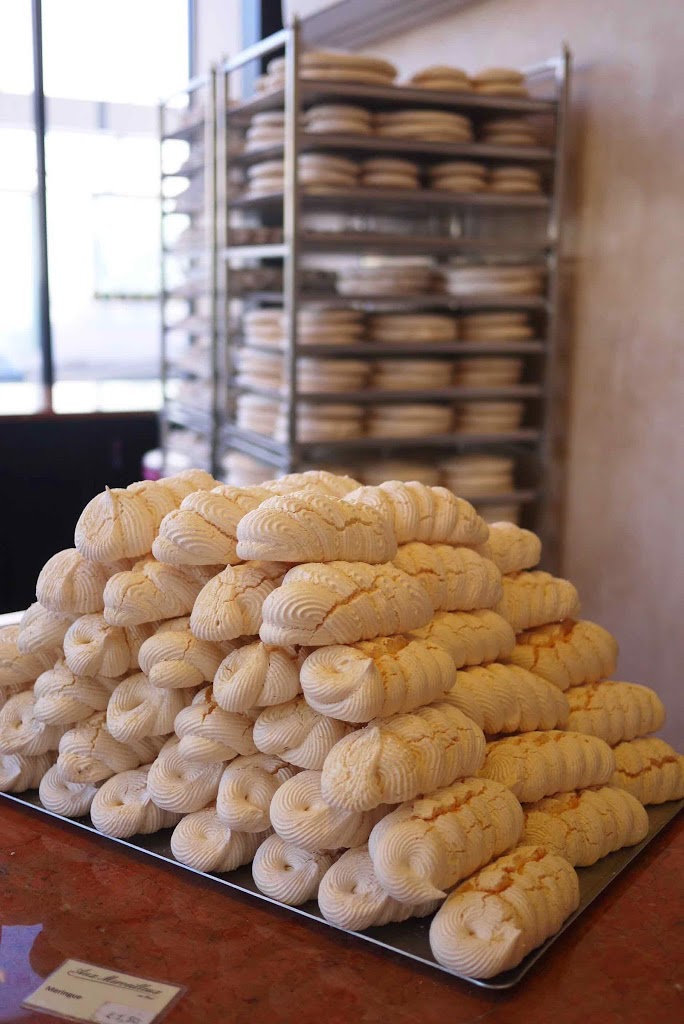 Our Aux Merveilluex de Fred tasting did not end here. Not only was I at the mecca of meringues, I bowed down to the best brioche bun I ever did taste. Well, the best two brioche buns I ever did taste. After H and I each bit into the hot doughy raisin brioche we knew one would not suffice and sharing was definitely out of the question! We immediately ordered the chocolate chip brioche. Both divine.
They were the real deal, the bees knees, the cats meow. Light, airy, warm perfection.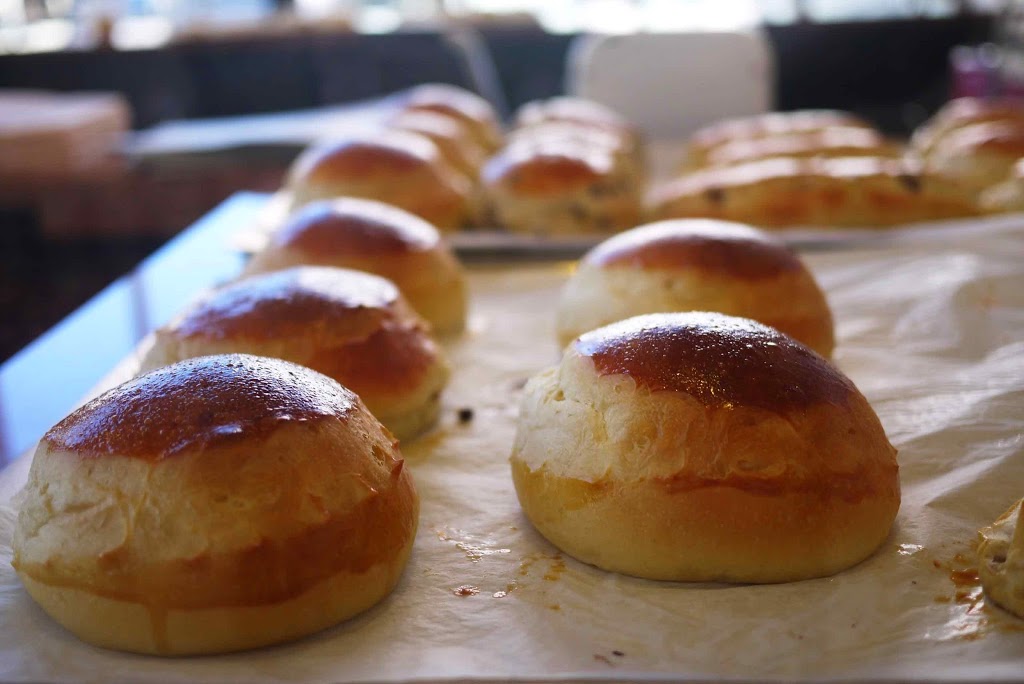 I know it is hard to imagine that anything could compete with a well made Macaron and I too never imagined such a thing, but trust me don't walk, run to Aux Merveilleux de Fred! You won't be disappointed.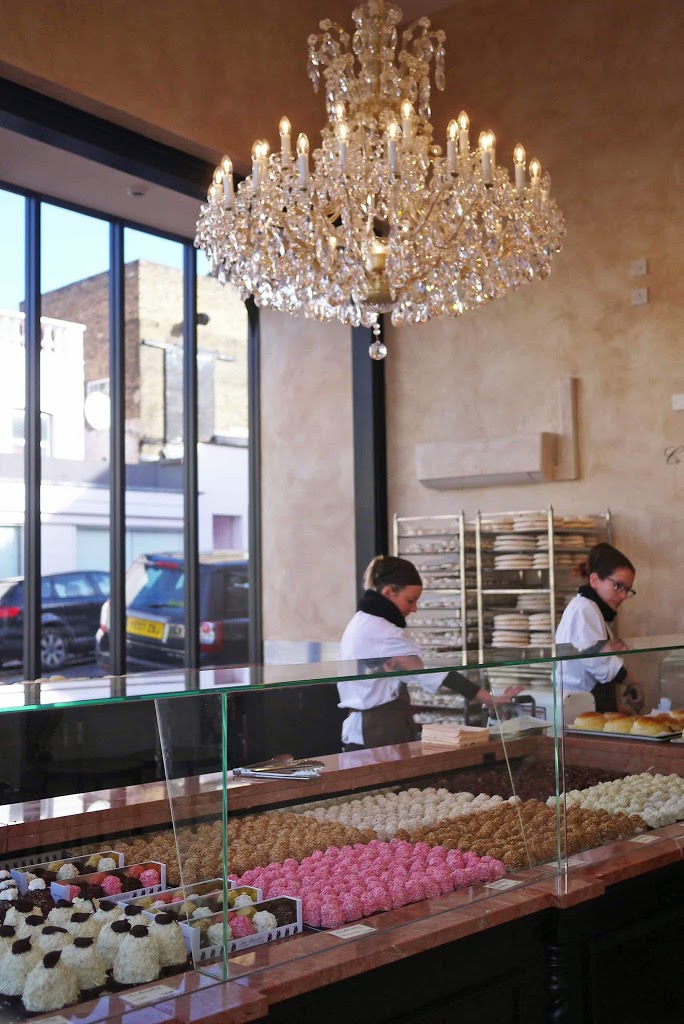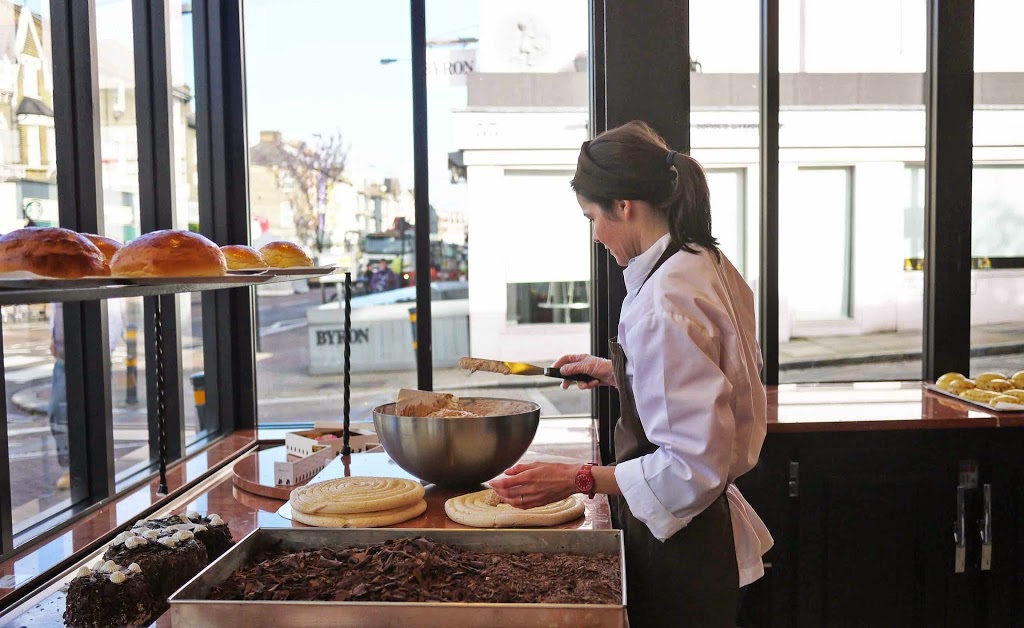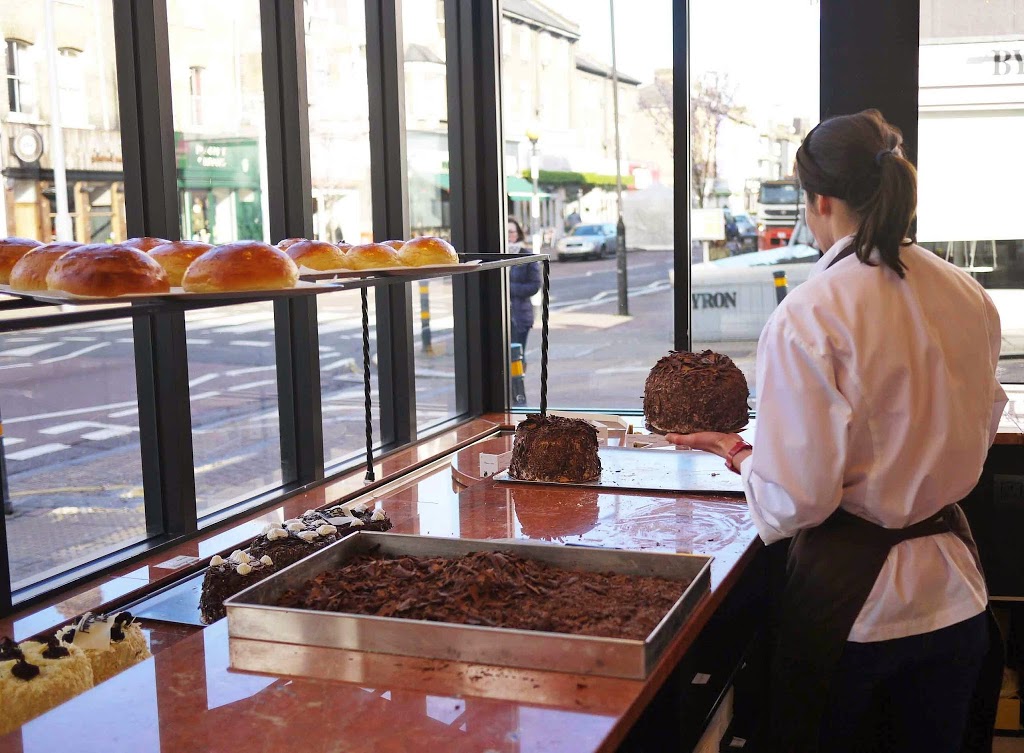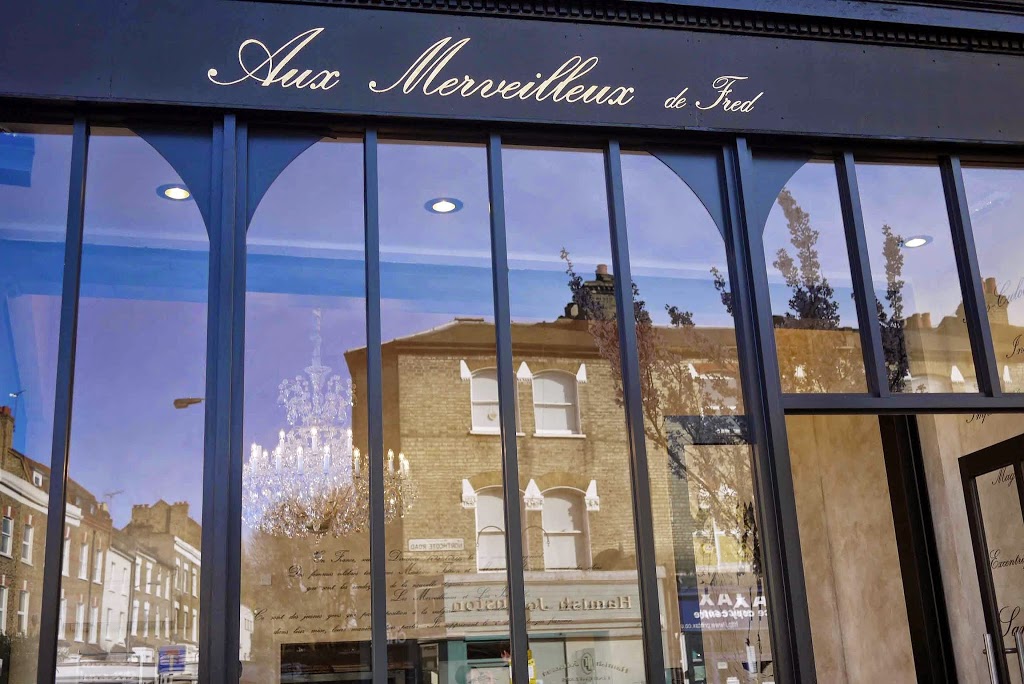 The best pastry shop in London!
Luckily you can find Aux Merveilleux de Fred in London (below locations) and France (5 locations in Paris as well as Lille and Belgium). If you're visiting London, The South Kensington location is most convenient.
88 Old Brompton Road
SW7 3LQ London (South Kensington)
Open 8:00AM – 7:30PM From Monday to Sunday
55 Northcote Road 
SW11 1NP (Clapham – South Battersea )
Open 8:00AM – 7:30PM From Tuesday to Saturday. Open 8:30AM – 6:30PM on Sundays