If I had to pick a top ten favorite meal, Spaghetti Vongole would have a seat at the table. Vongole is so satisfyingly briny, salty, sweet and completely of the sea — the finest swig of sea water one could dream of.
There are two traditional ways Italians make Spaghetti alle Vongole: in bianco with oil, garlic, parsley and wine and in rosso which is like the former but with tomatoes and basil. During the summer months, I love using fresh cherry tomatoes and basil from the garden, since snow is on the ground and tomatoes aren't in season, I am making Spaghetti Vongoloe in bianco. I am sticking to traditional ingredients, with the exception of adding lemon and lemon rind — this might be my Greek heritage creeping into this Italian recipe! Adding lemon complements the brininess and brightens up the dish considerably.
This meal is quick, easy and looks far more impressive than the twenty minutes it takes to whip up! Since most of the clams available these days are farm raised, there is very little grit which makes quick work of this meal.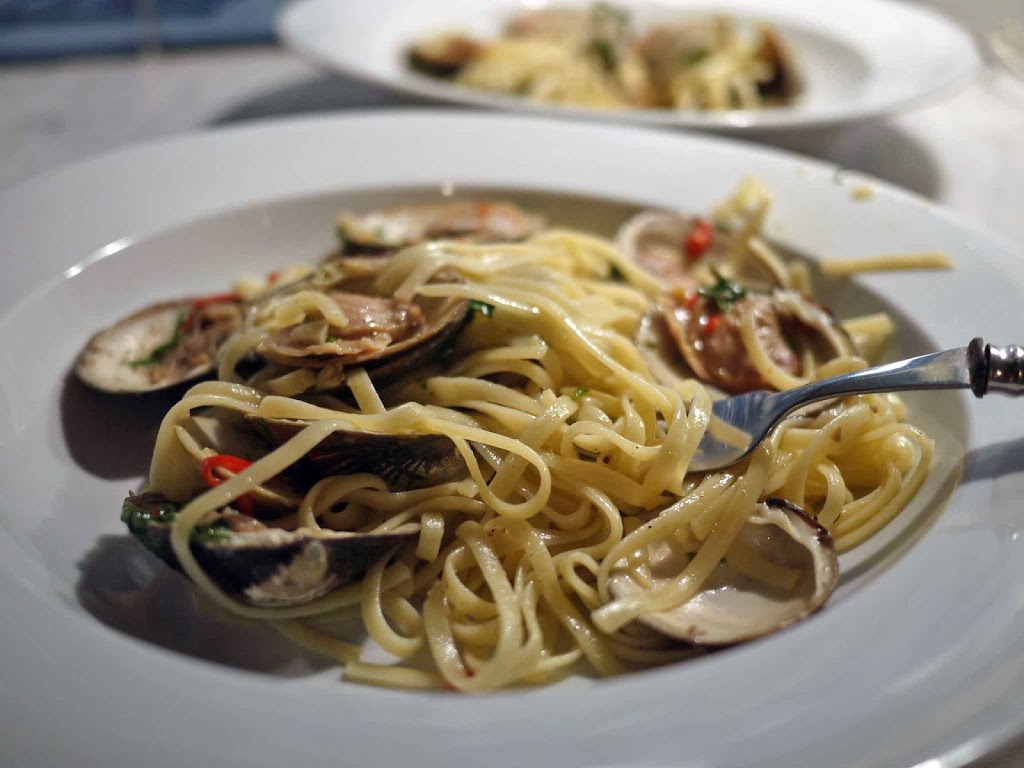 Spaghetti alle Vongole Recipe
Ingredients
4 pounds small clams (I used Little Necks and Mahogany Clams)
1 pound spaghetti
3 tablespoons olive oil plus more for serving
1 whole red (Anaheim) chili or 1/2 teaspoon crushed chili flakes.
2 cloves garlic finely chopped
1 bunch of fresh parsley, finely chopped
3/4 cup white wine
Salt and Fresh Ground Pepper
Rind and juice of 1 lemon (optional)
Instructions
Step 1: Bring a large pot of salted water to boil. Rinse clams in cold running water. Set aside.
Step 2: Add oil, chilies, garlic and a good pinch of salt and pepper to a large pan. Saute until garlic is a light golden color. Add white wine.
Step 3: Add pasta to boiling water. Cook for three minutes less than packet instructions. I cooked my pasta for about 5 minutes.
Step 4: After white wine has cooked off a bit (about 2 minutes), add clams to pan and immediately cover with lid. Cook on high until all clams have opened (3-5 minutes). Discard any clams that have not opened.
Step 5: Drain al dente pasta and add to the pan of clams. Toss to combine and further cook the pasta for a few minutes. Off heat, add parsley, lemon juice, lemon rind and fresh ground pepper. Place in serving bowl and add a few more glugs of olive oil. Serve immediately.
Tips: Because this recipe has so few ingredients, every element you add counts. For salt I splurge on my favorite Fleur de Sel de Carmague, France. One container costs about $8.00 but lasts a long time if you only use it as a finishing salt. Organic lemons really do smell and taste better. No excuse to not have them if you live near a Trader Joe's — they are really cheap! Make sure your pasta is undercooked before adding to the clams as the pasta will continue to cook when combined. Don't be shy with a few finishing glugs of olive oil, it's just about the only fat in this recipe and adds a layer of complexity and silkiness.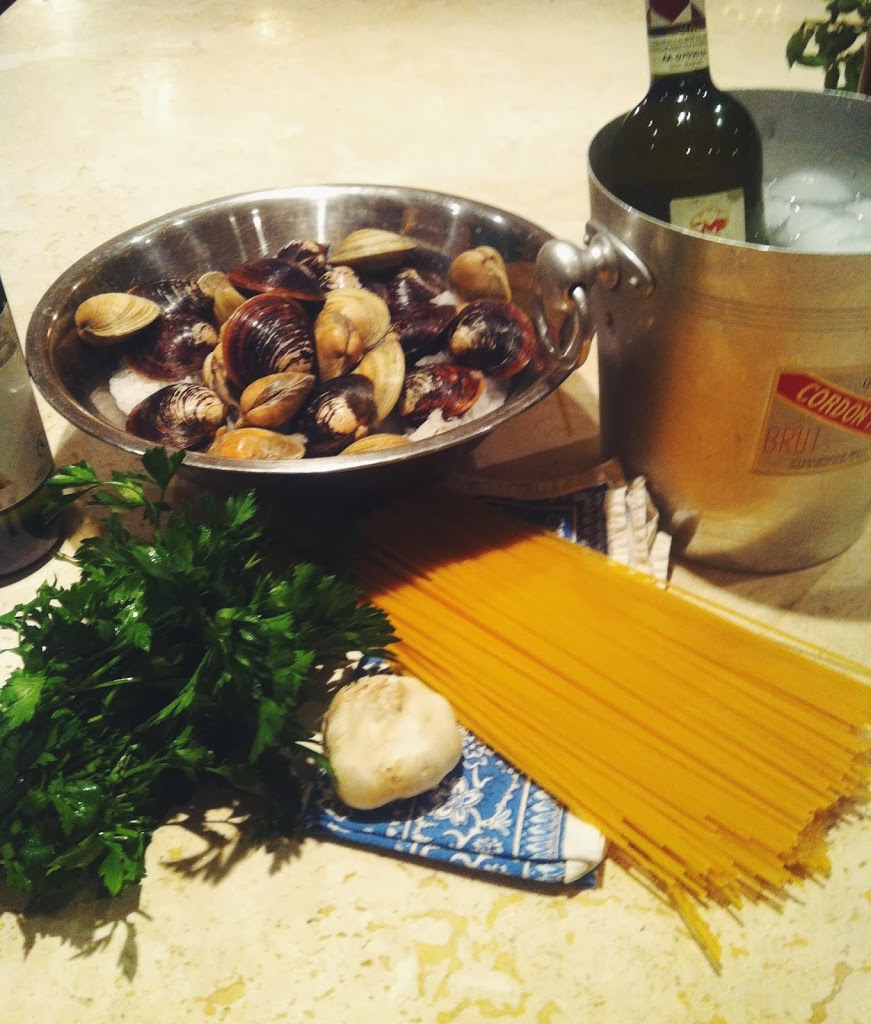 The French are sticklers for Mise en Plaice (meaning putting in place)– this Italian dish will be a lot better if you stick to this philosophy. Have everything prepped, chopped and ready to go before you start cooking.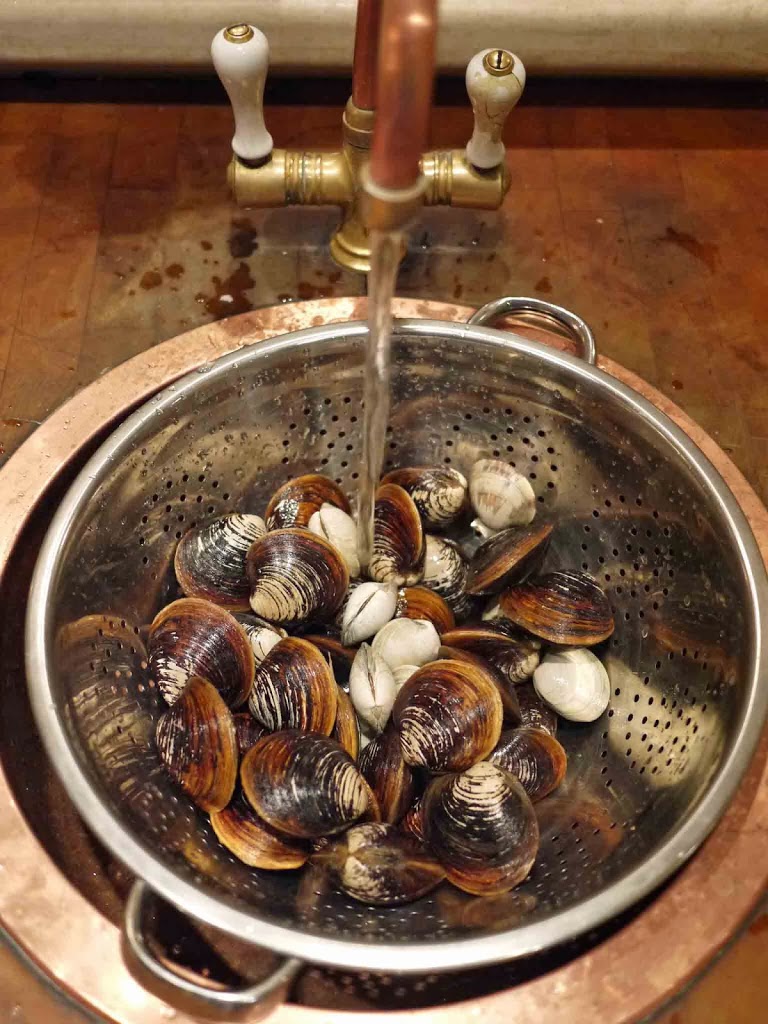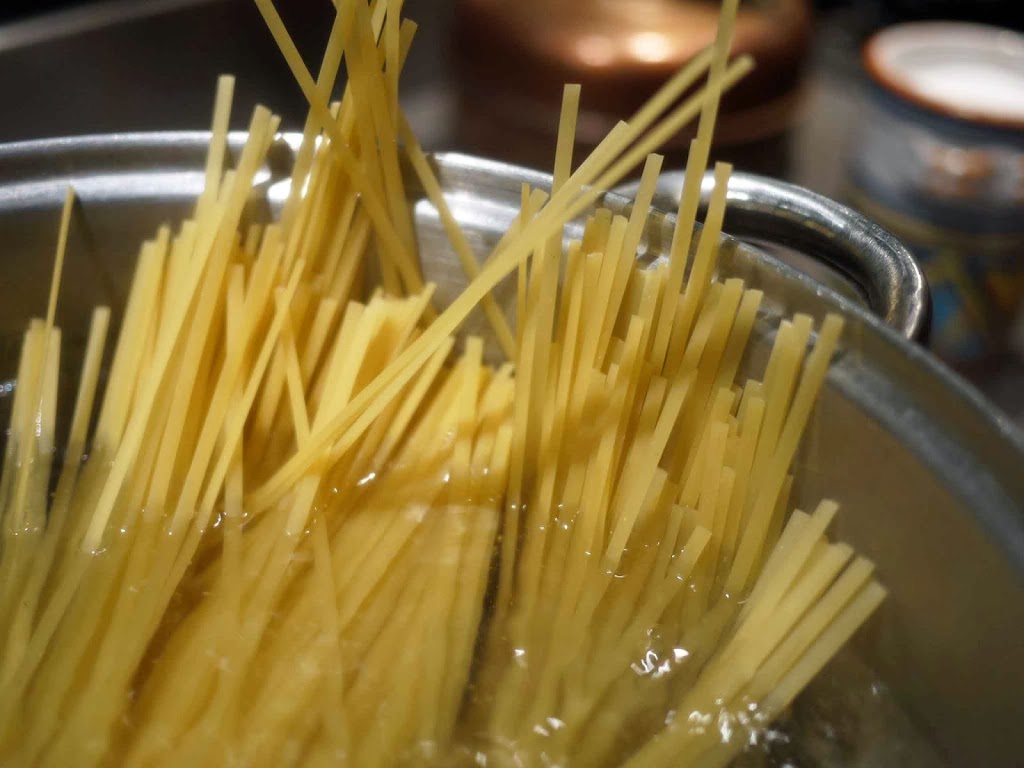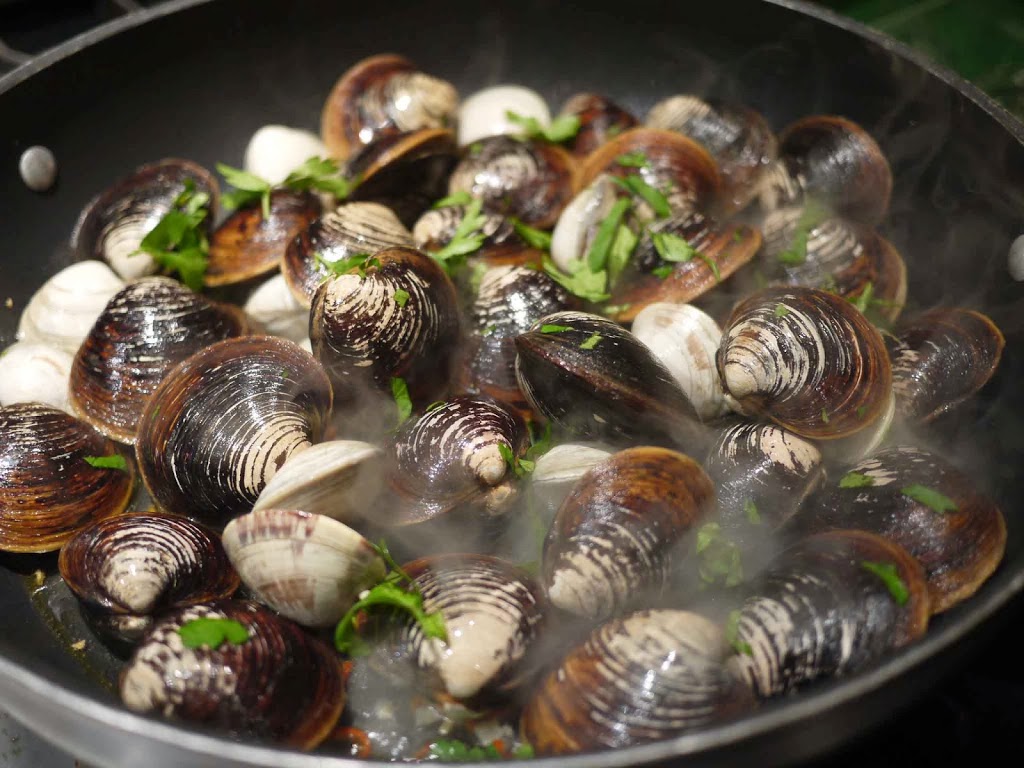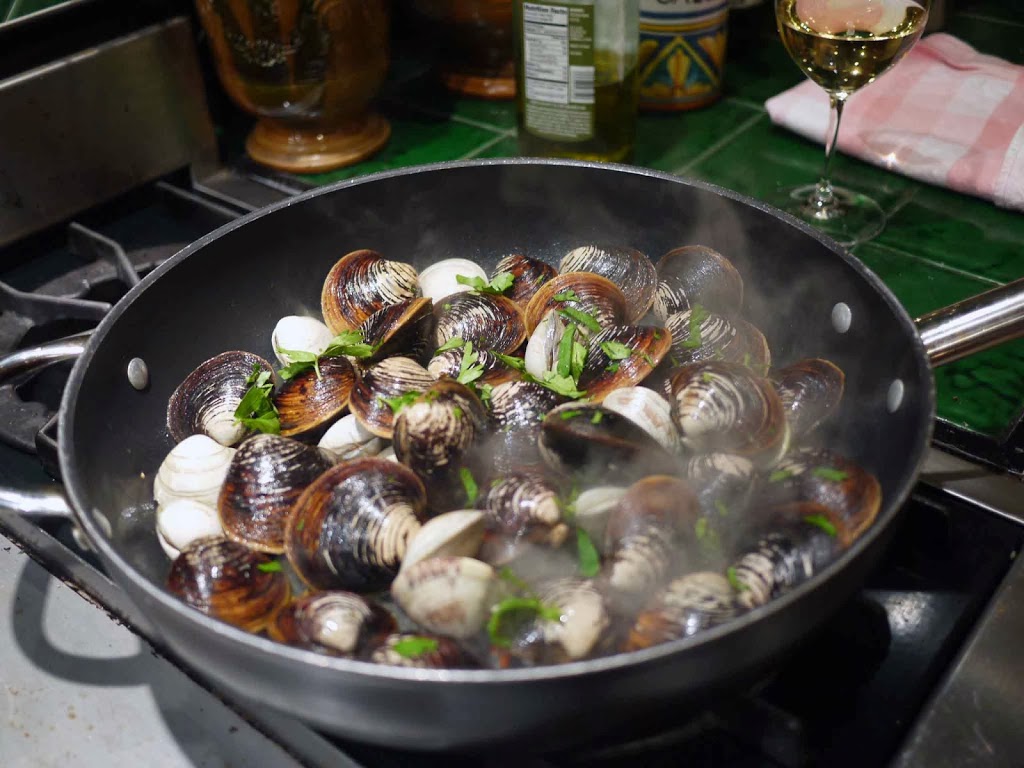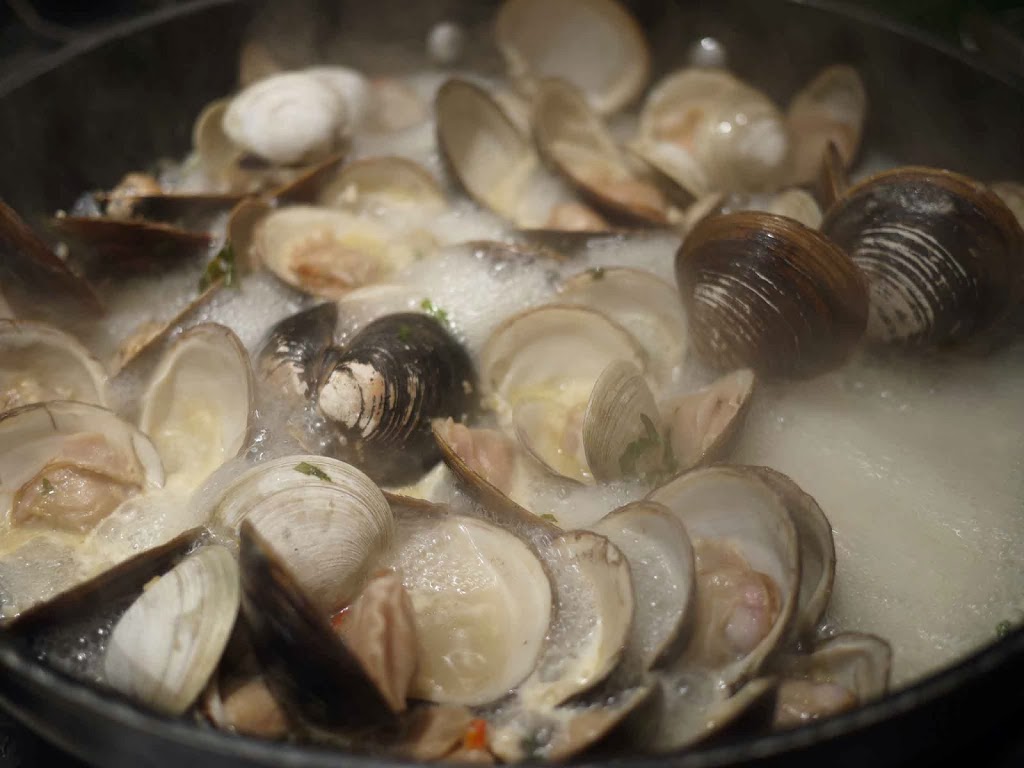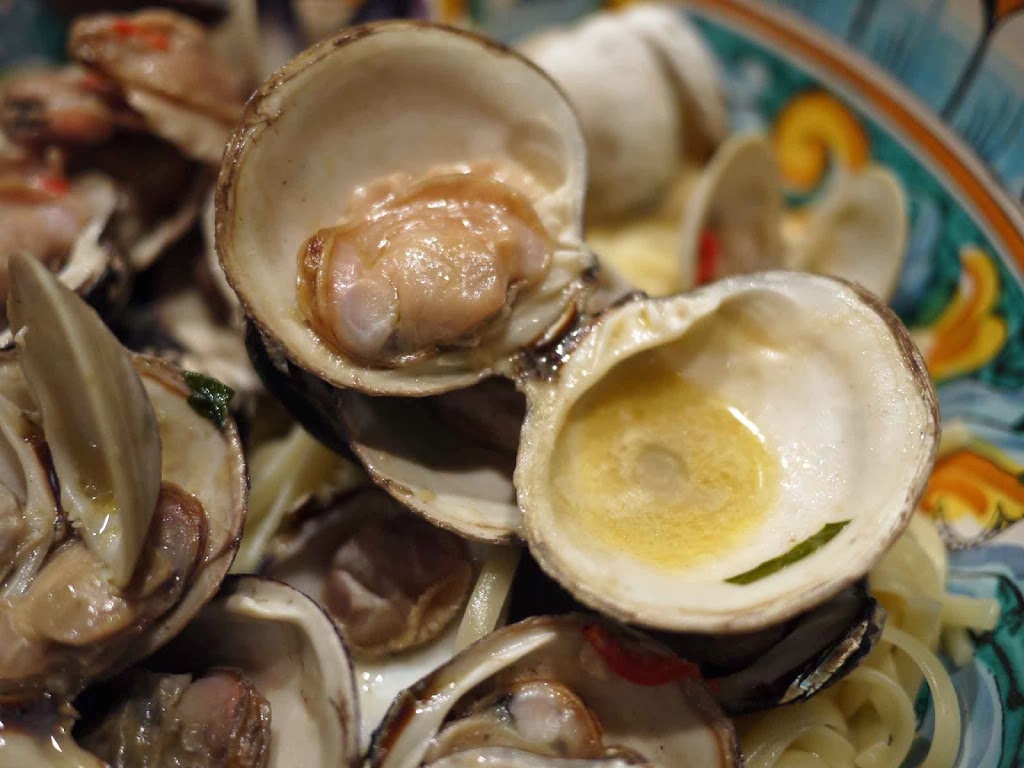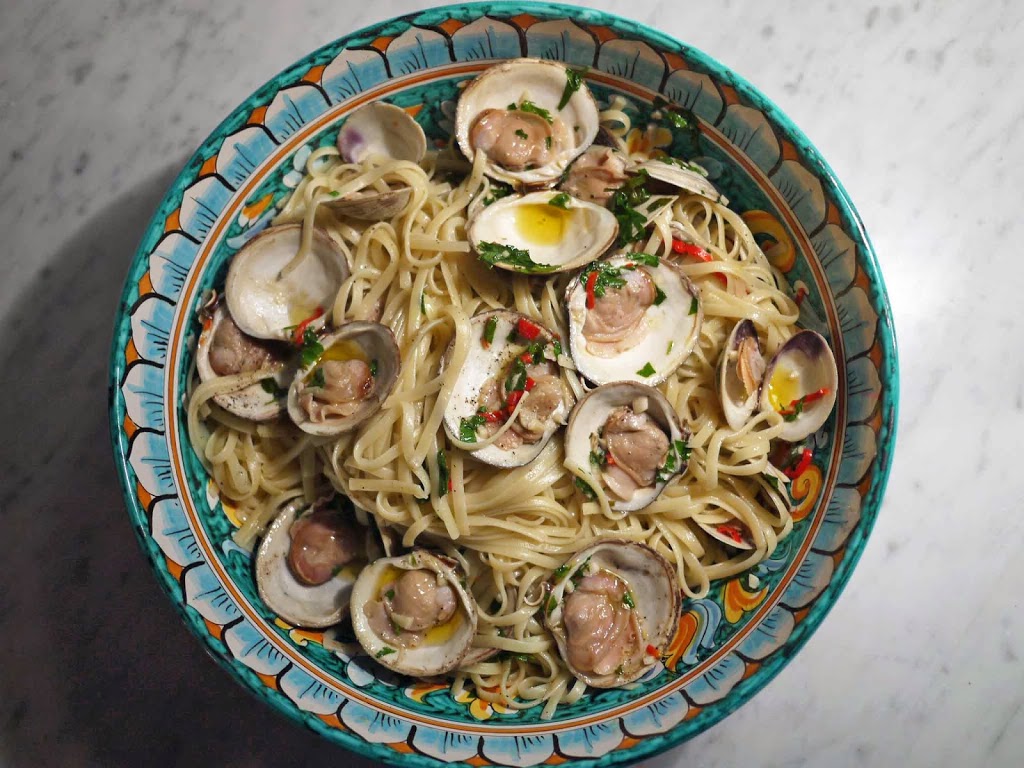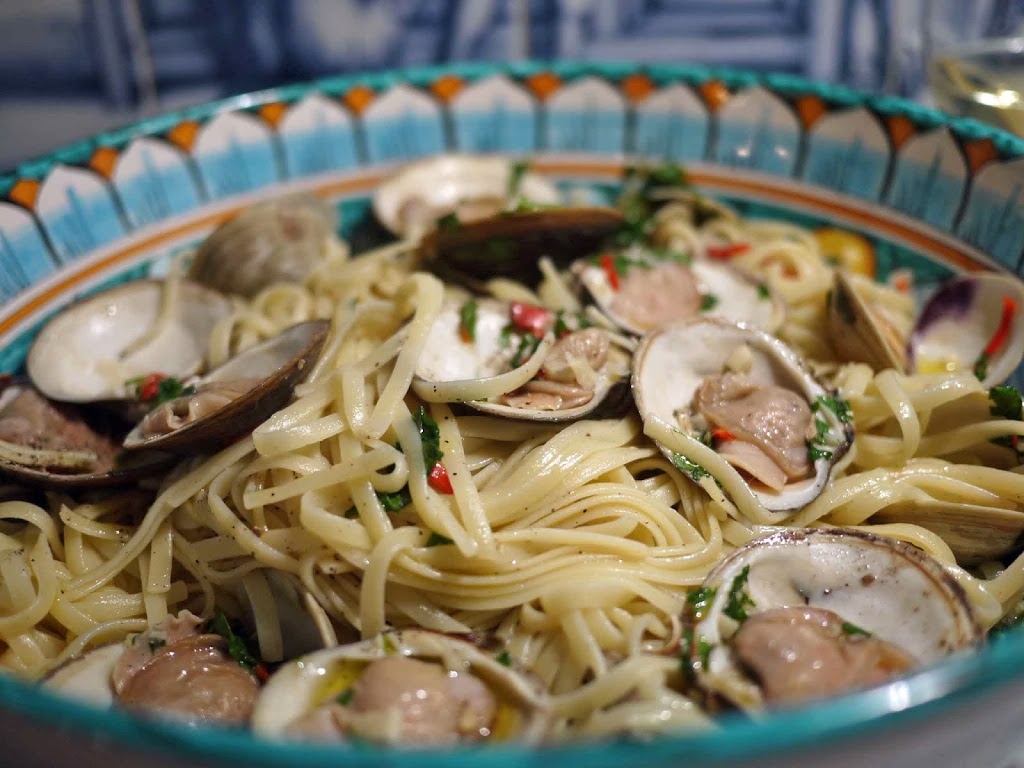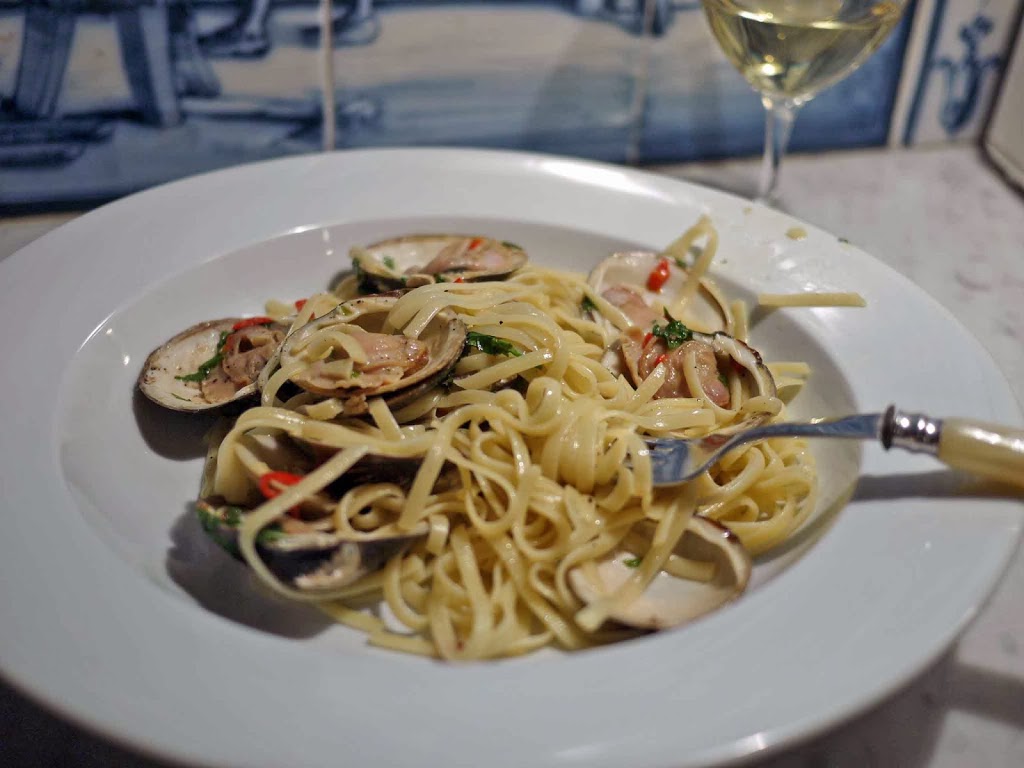 Best enjoyed with a cold glass of Italian white, crusty bread and a fennel, arugula and orange salad. Felice di mangiare!