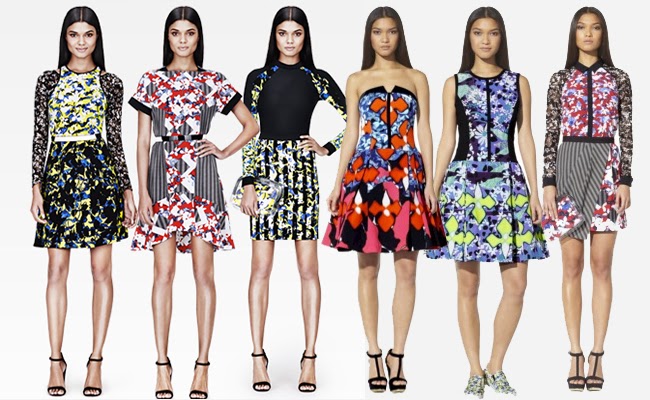 Bright prints? I'm there. Fun, feminine frocks? I'm there. Designer collab with Target at a fraction of runway costs? I'm so there!
Let's talk Peter Pilotto for Target's capsule collection, debuting today.
British designer duo Christopher De Vos and Peter Pilotto are behind the up-and-coming label PETER PILOTTO — known for their bold, wild prints with a feminine yet edgy feel. The Target collection features dresses, swimwear, bags, sunglasses, shoes, and separates.
As a seasoned Target shopper, I have learned a few lessons along the way. Most of their products are best seen in person as not all bargains translate into classy looking pieces; however, with that said, designer collaborations for Target are best ordered online.
I learned this the hard way when shopping for the Missoni for Target line a few years back (which by the way, I am still rocking).
The day of the Missoni debut was a total zoo, a Target zoo. Crazy mobs of shoppers with carts overflowing with dresses stacked a mile high, people yelling at each other for stealing their size, and moms fighting over what they deemed the "it" pieces of the much ballyhooed collection from plates to dresses and yes, even bicycles.
I kid you not, I had never seen anything like it before!
This time, no no no, not again. I have decided to shop from the comfort of my home instead. Target took a real PR hit after the Missoni debacle and shopping online for future designer collections has been a breeze. I am sharing a few of my favorite looks, if I could only narrow down my dress selections -HELP!