There are times in life when I am craving something sweet yet savory, redolent of the heady smells and tastes of fall- think cloves, cinnamon and star anise. Honey Ricotta Crema topped with Poached Pears cooked in red wine fits the bill.
I love this dessert for many reasons. First and foremost it's incredibly easy to make, uses up any leftover red wine in the fridge and to top it all off it's a dieters dream! What could be better?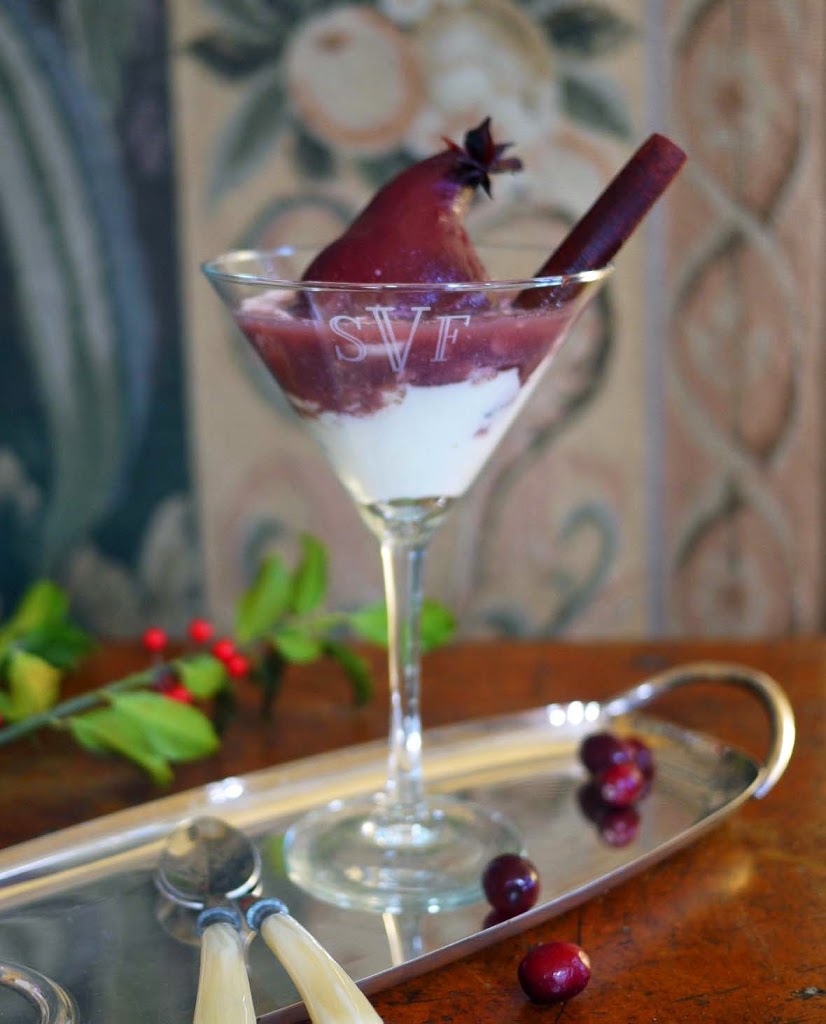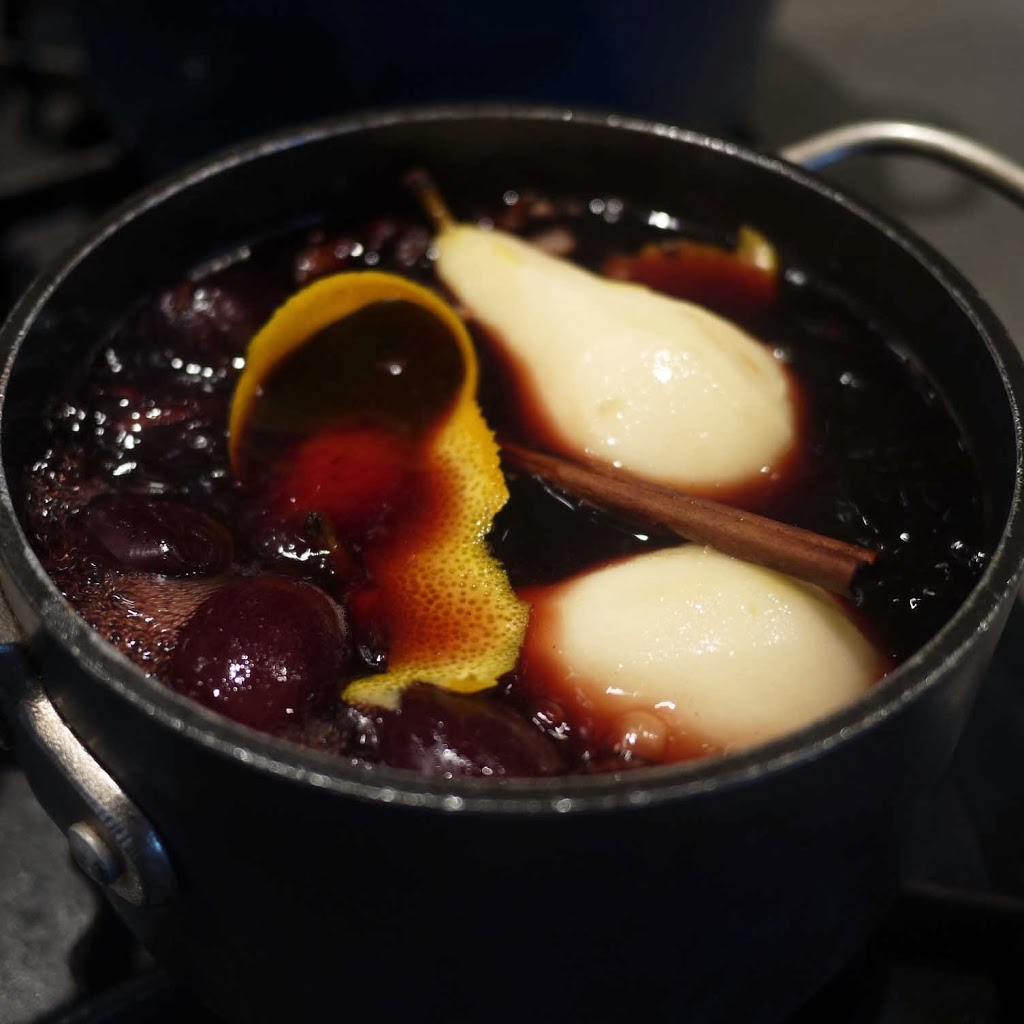 Poached Pear Recipe
Ingredients
4 pears peeled with stem intact
2 1/2 cups red wine
1 1/2 cups water
2-4 star anise
3 cinnamon sticks
8 whole cloves
peel of 1 orange
1 cup sugar
1/4 cup brown sugar (optional)
Directions
Step 1: Combine all ingredients in a non-reactive pan with the exception of the pears and bring to a boil.
Step 2: Reduce heat to simmer and add peeled pears to poaching liquid. Poach pears gently for about 20 minutes or until tender.
Step 3: Remove pears from poaching liquid and reduce liquid on high heat by half. If you prefer a lighter and less syrupy sauce, you may skip this step. Return pears to poaching liquid and chill.
Tips: If you have a lot of leftover wine, use straight wine and no water. This is a great time to use up bottom of the jar jams for additional flavor. A spoonful of blackberry of black currant jam adds a great layer of complexity. If you have leftover syrup, it's absolutely delicious mixed with sparkling water.
Whipped Honey Ricotta
Ingredients
2 cups Ricotta (part skim is fine)
1 tablespoon sugar
2 tablespoon honey
zest of 1 orange
Juice of half orange (optional)
1/2 teaspoon almond extract
1/2 teaspoon vanilla extract
Directions
Step 1: Place all ingredients in food processor fitted with a steel blade. Process until mixture is completely smooth and creamy, approximately two minutes.
Serve chilled or at room temperature.
Tips: This recipe is easily doubled and makes for a quick breakfast with fresh berries and almonds. If you don't have a food processor, get ready to whisk away!
*My recipe is merely a footprint for whatever stone fruits you desire. The amount of sugar and honey added is completely up to you. The poached pear recipe yields a dessert that is not overly sweet yet tastes quite decadent.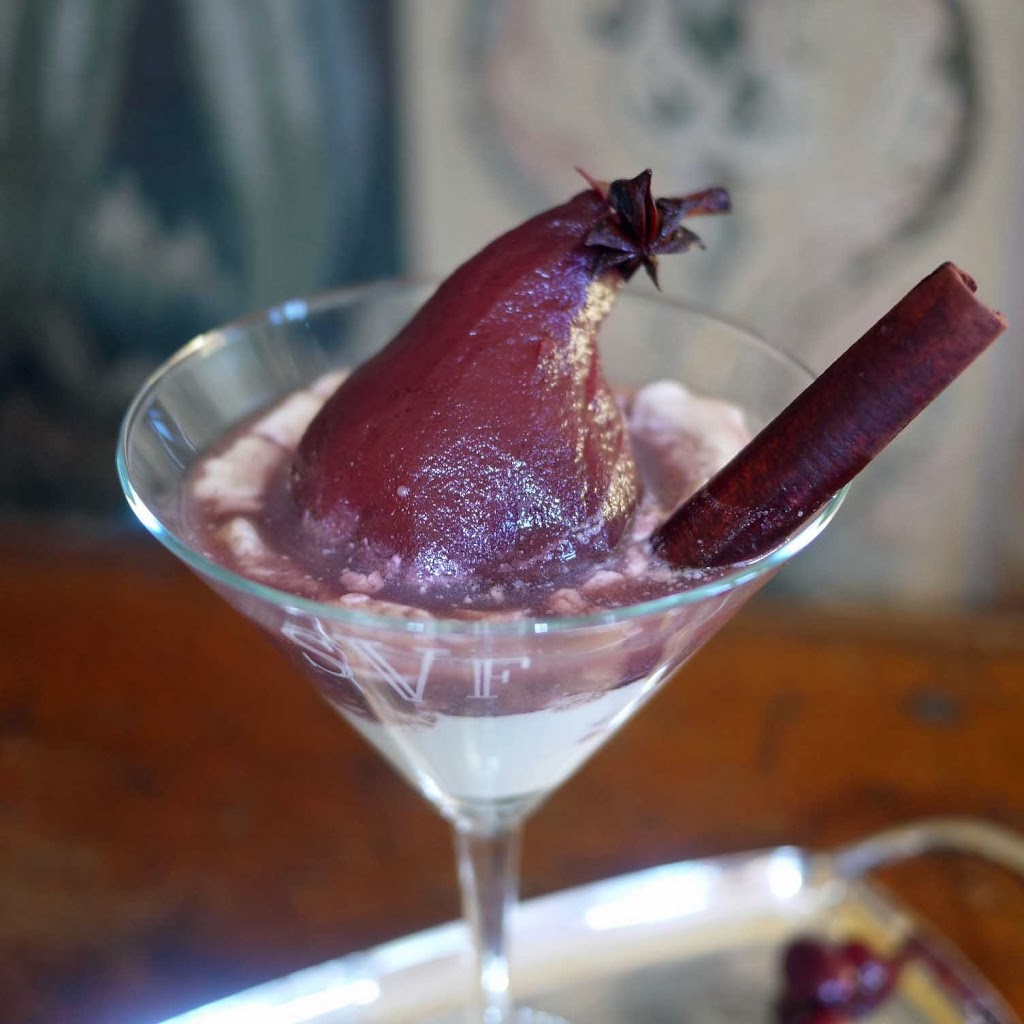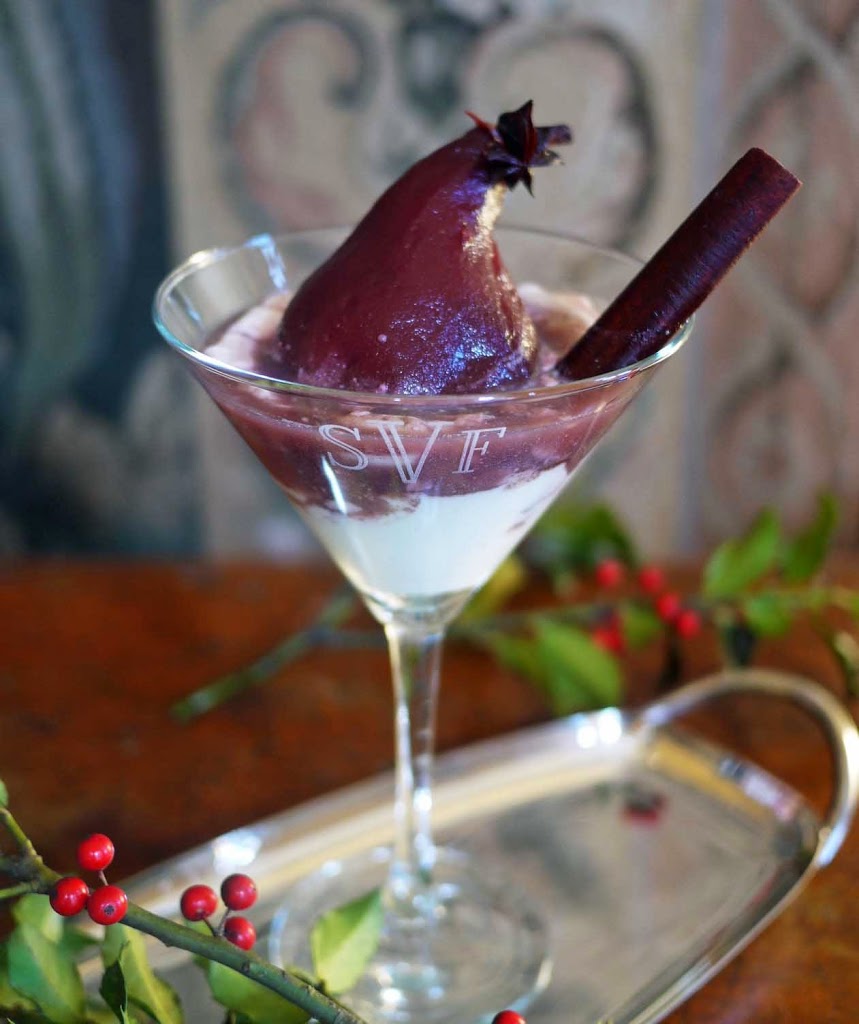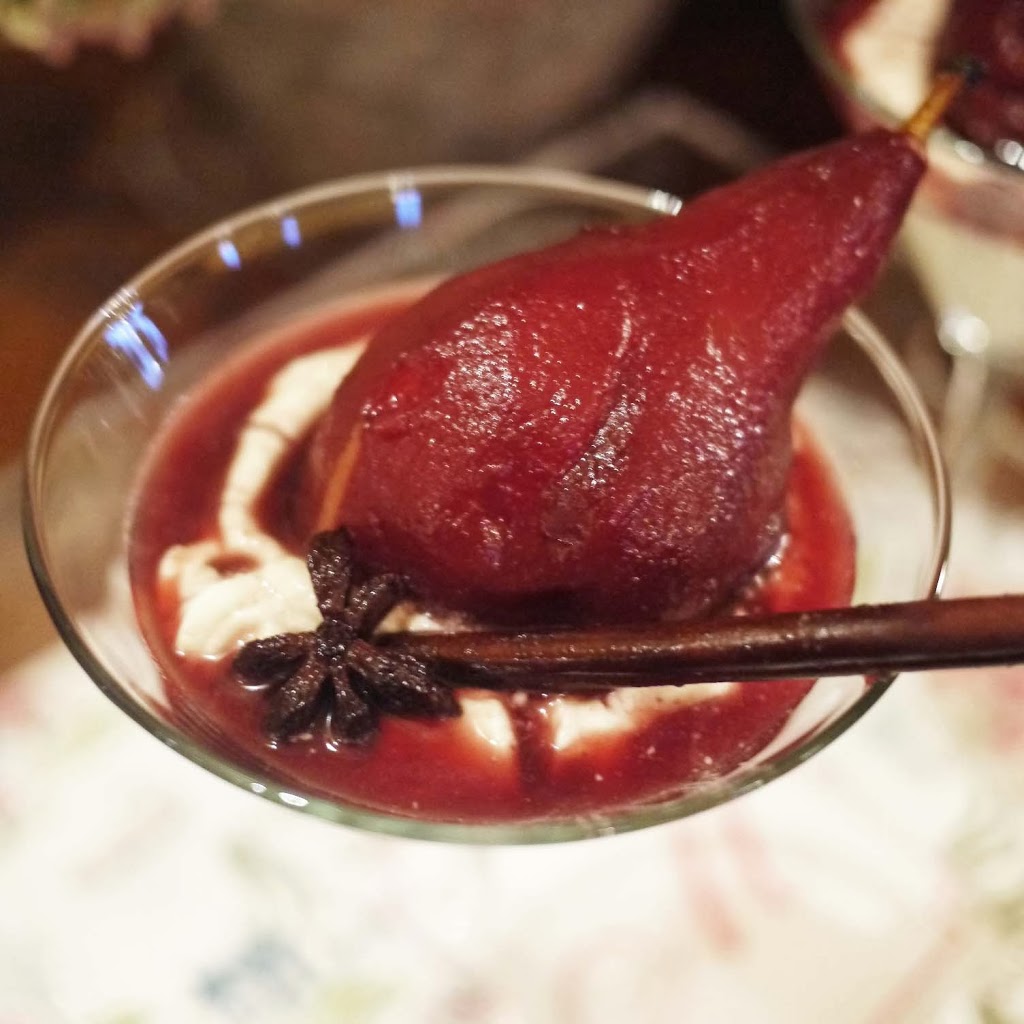 A great way to serve poached pears is in our Monogrammed Martini Glasses. Simply spoon Whipped Ricotta Cream into the Martini Glass. Gently add your poached pear and add some sauce on top. Voila! Who knew such a figure friendly dessert could taste so amazing?!