Yup, Boston you ARE my home! And the Standells' song, is music to any dyed in the wool New Englander's ears, particularly to rabid Red Sox and Bruins fans who celebrate in song only when victorious.
The Charles River and the city of Boston was somewhat unfavorably immortalized in the classic Standells song, and only Bostonians could be proud to celebrate our grittiness as a city – warts and all.
Sunday was a perfect Boston kinda day. I headed to Fenway to soak in the Red Sox victory as they head to the Word Series. Fenway Park was electric- strangers high-fiving each other, scalpers already trying to sell tickets and lots of little kids in search of Red Sox loot.
I did what any self respecting Bostonian would do; grabbed a sausage with peppers & onions and extra hots and took it all in.
We headed to the Mecca of Bosox merchandise in search of loot for my brothers who are sadly living out of state.
The bearded wonders.
Our tummies and bags stuffed to the gill, we ventured to the not-so-dirty water environs to watch The Head of the Charles Regatta. A quintessential fall day in New England – a perfect 10.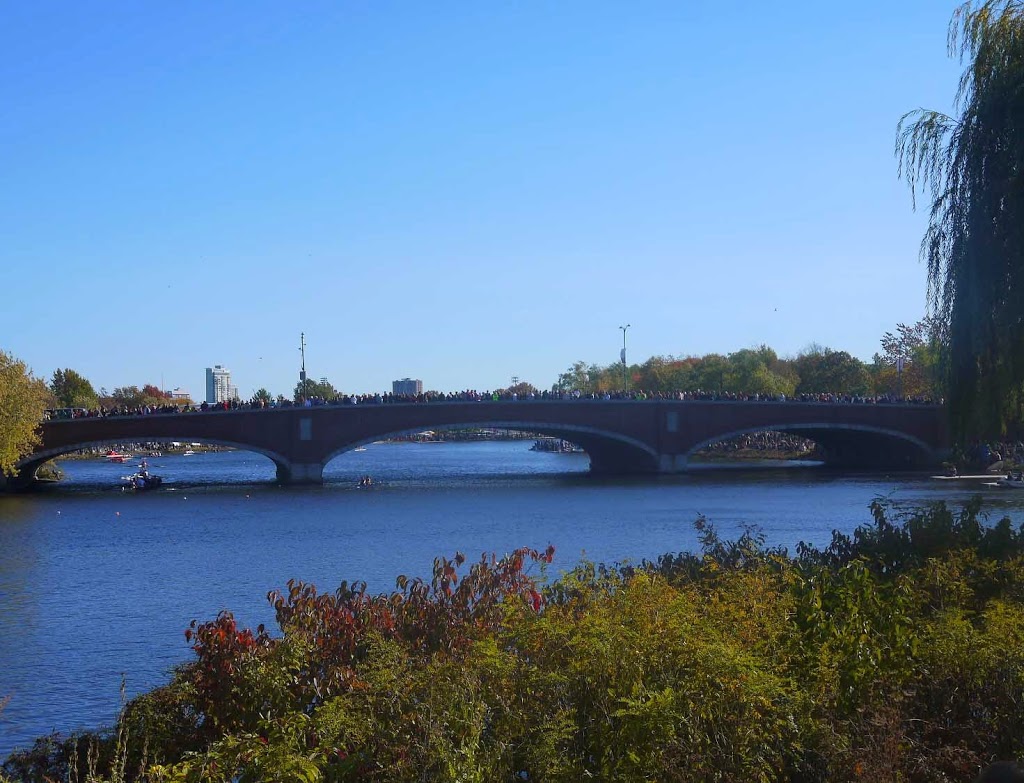 After spending several years abroad, days like this make me feel really lucky to be home. Boston Strong!