A few days ago I posted of my Love Affair with Hydrangeas. Well, my love knows no boundaries, for as beautiful as PeeGee hydrangeas are bathed in white summer flowers, they are even more spectacular when the evenings cool off and the sun's rays are somewhat diminished. I look forward to the colorful transformation that each day brings. Today we may have reached Pink Peak Perfection and I just can't can't get enough.
In honor of Miss PeeGee Hydrangea, I have concocted a lovely Pink Martini with summer herbs aptly named Pink Peak Perfection- bottoms up!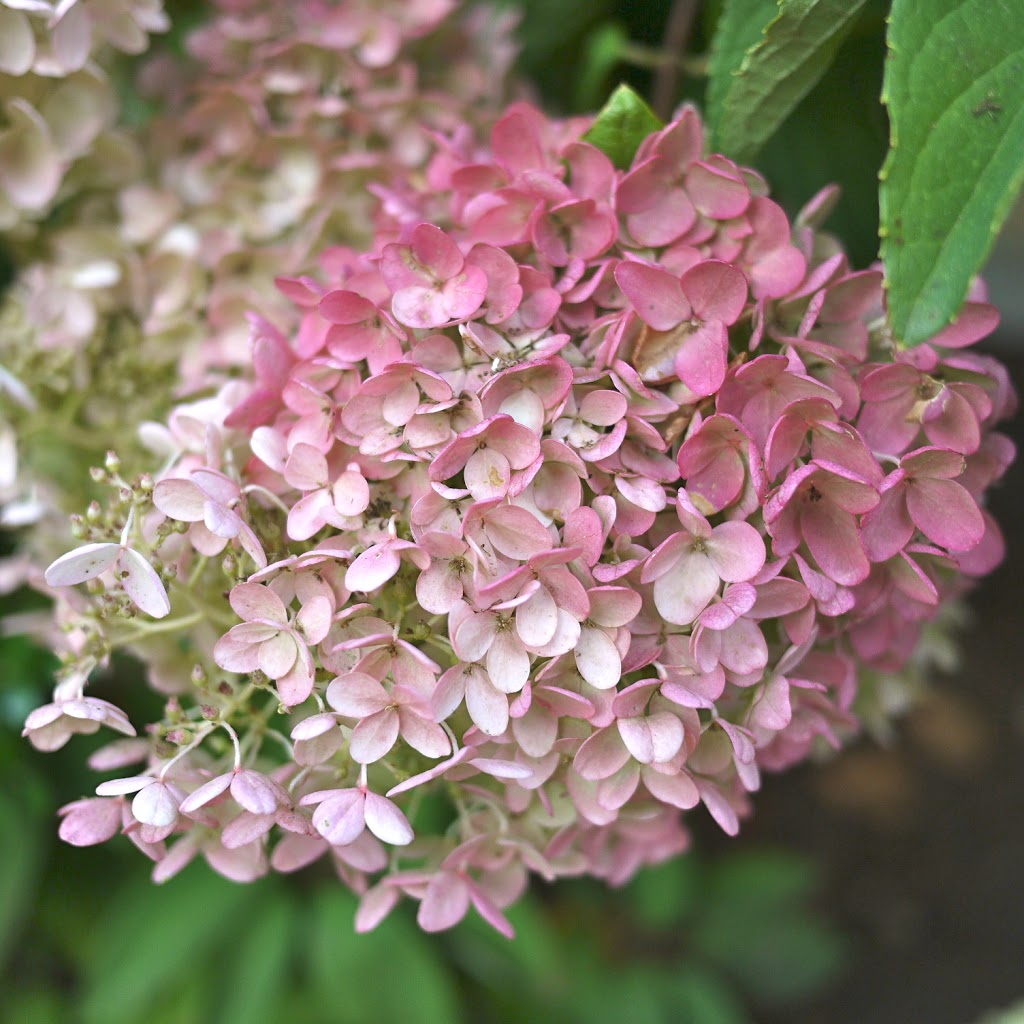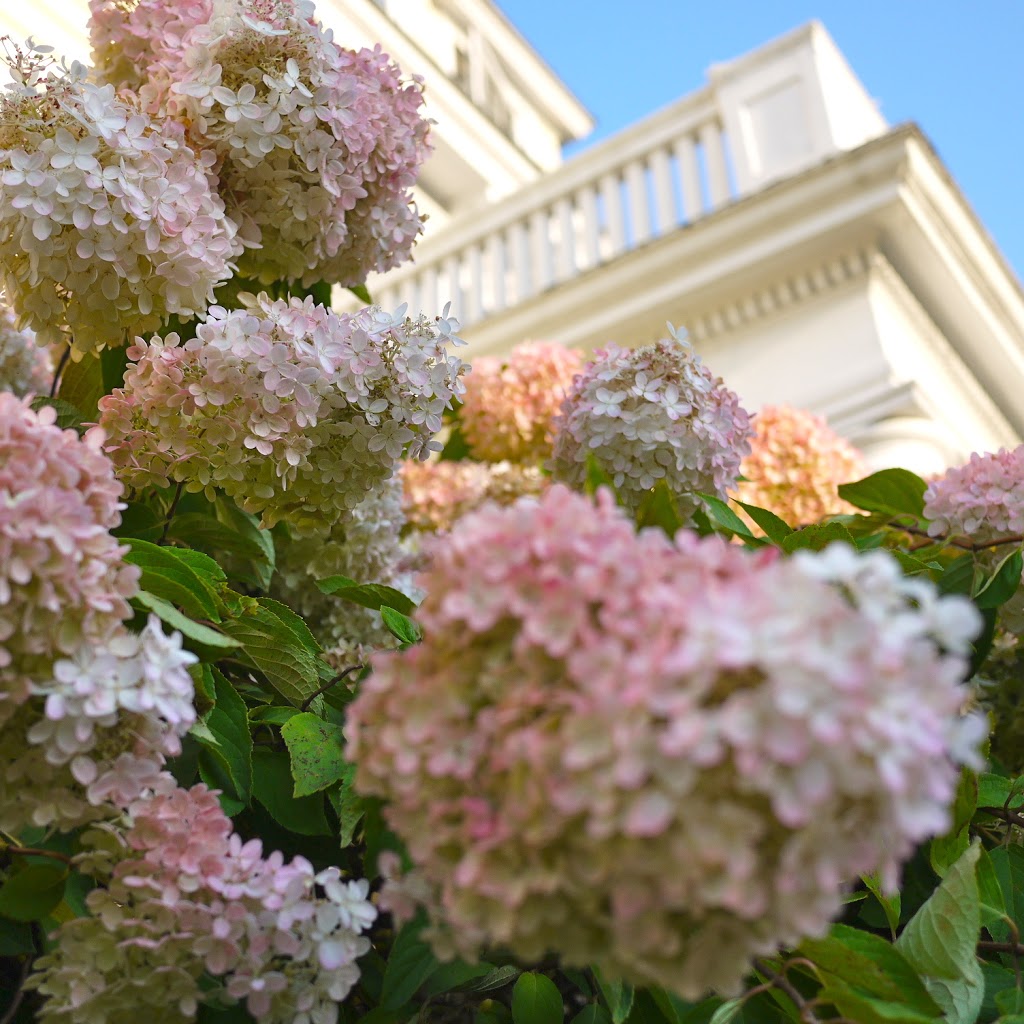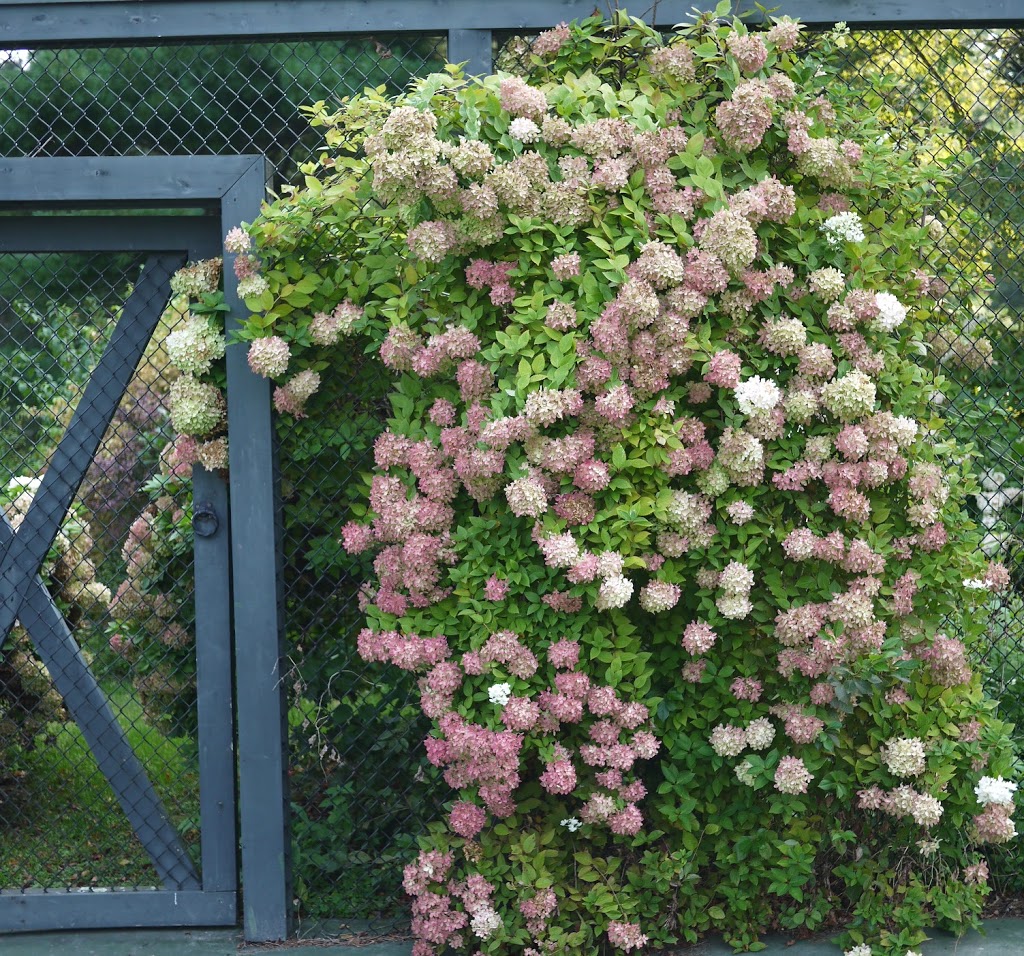 Showing the tennis court who is the boss!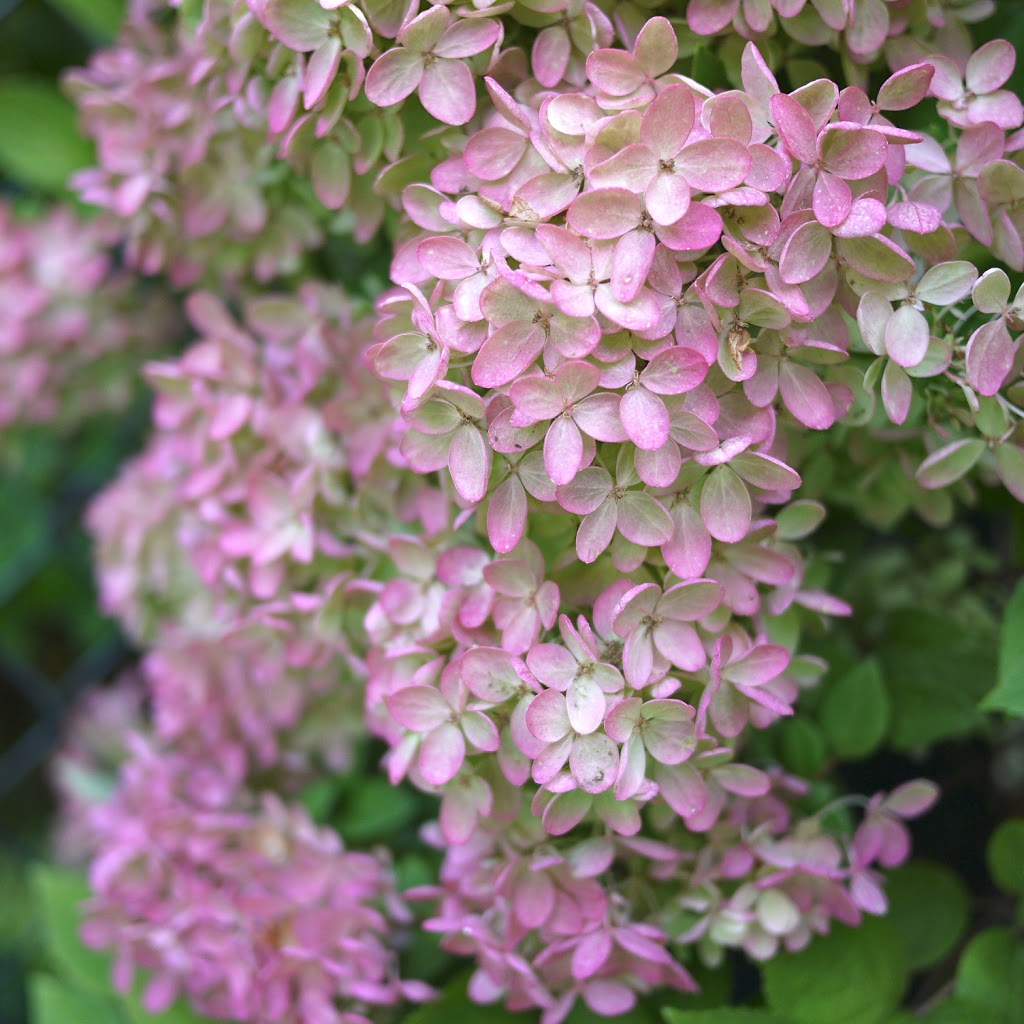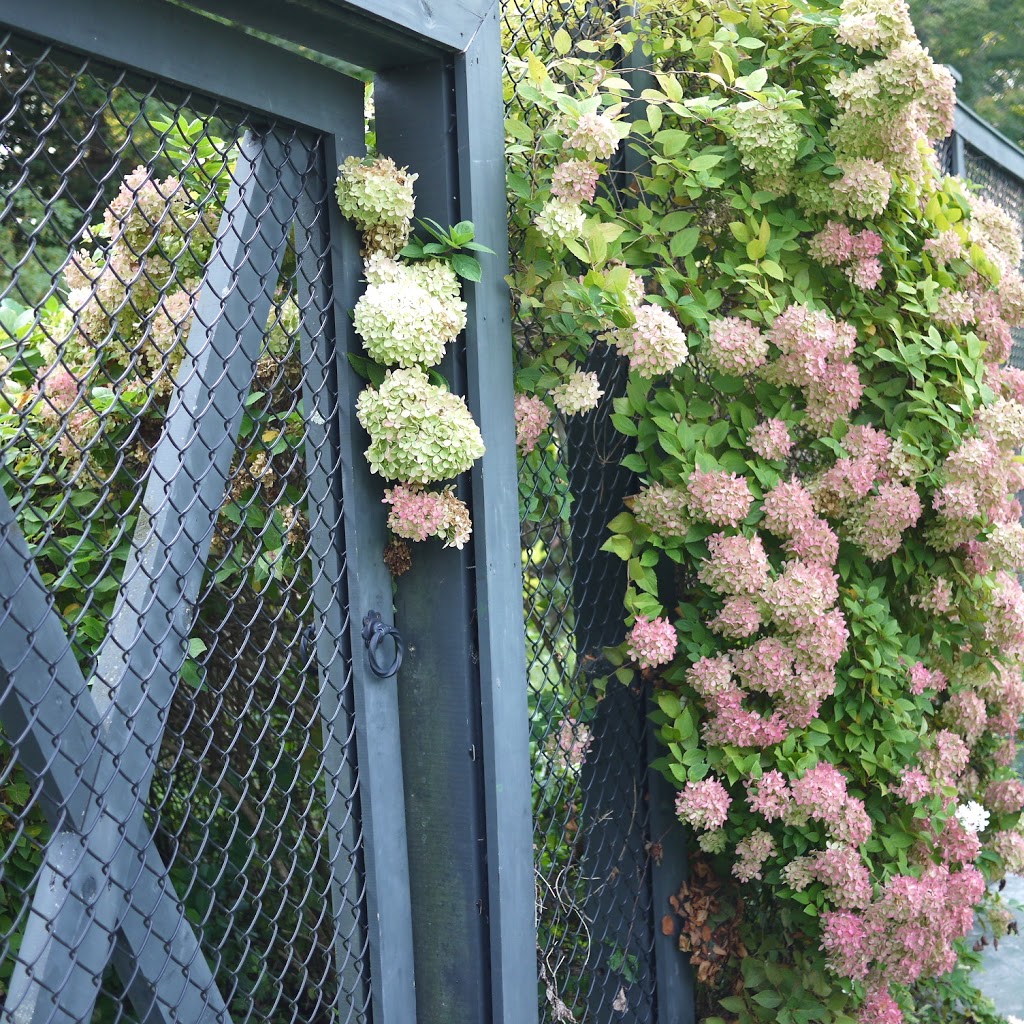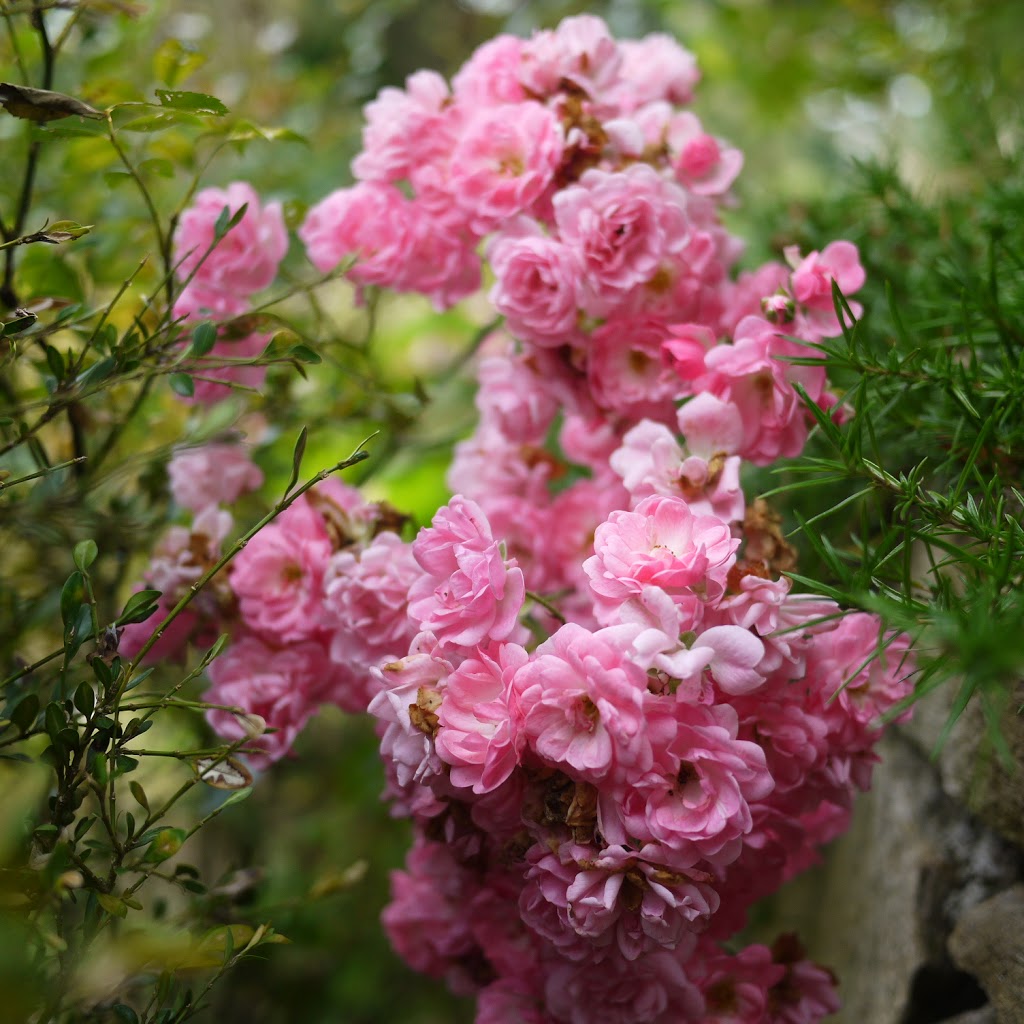 Foraging for Pink Peak Perfection Herbs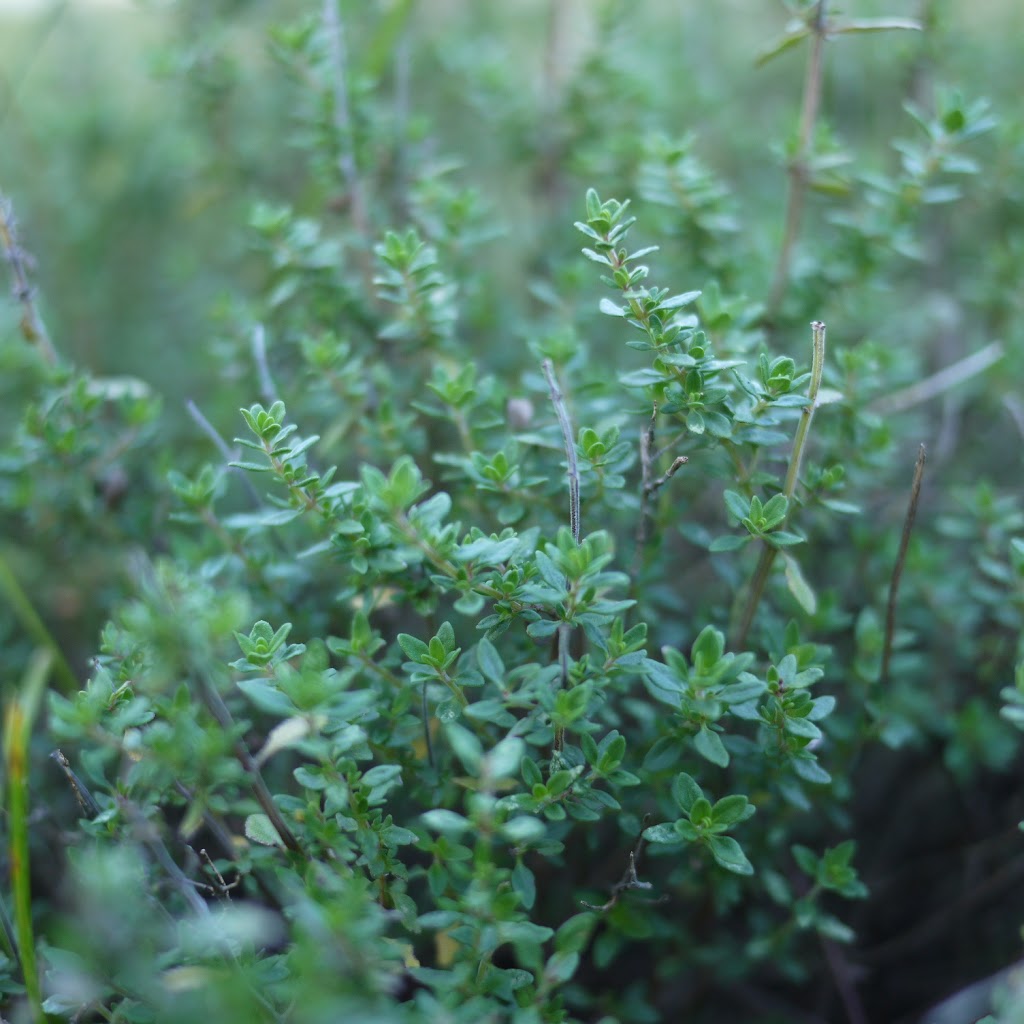 Pink Peak Perfection Cocktail aka Grapefruit Thyme Martini
Yield 5-6 Martinis depending on your pour
Ingredients
1 cup of Absolut Vodka (6 shots)
2 cups of Pink Grapefruit Juice
Juice of 2 limes
1/4 cup Thyme Simple Syrup
6-8 Springs of lemon thyme
Garnish: thyme and slice of lime if desired
Combine all ingredients in a large cocktail shaker. Shake away until your arms hurt! Sip, sip & enjoy.
This recipe is easily halved.
Thyme Simple Syrup Recipe
2 cups of water
2 cups of sugar
8 sprigs of lemon thyme (If available, use lemon thyme. If using regular thyme, you may use fewer sprigs as the flavor is stronger.)
Combine sugar, water and thyme in a saucepan. Bring to a boil. Simmer for 5 minutes. Cool before using. Steeping for a longer period of time will result in a stronger thyme flavor. You will have leftover syrup. Thyme Simple Syrup will keep in the fridge for months as long as the thyme is submerged or you can remove thyme altogether.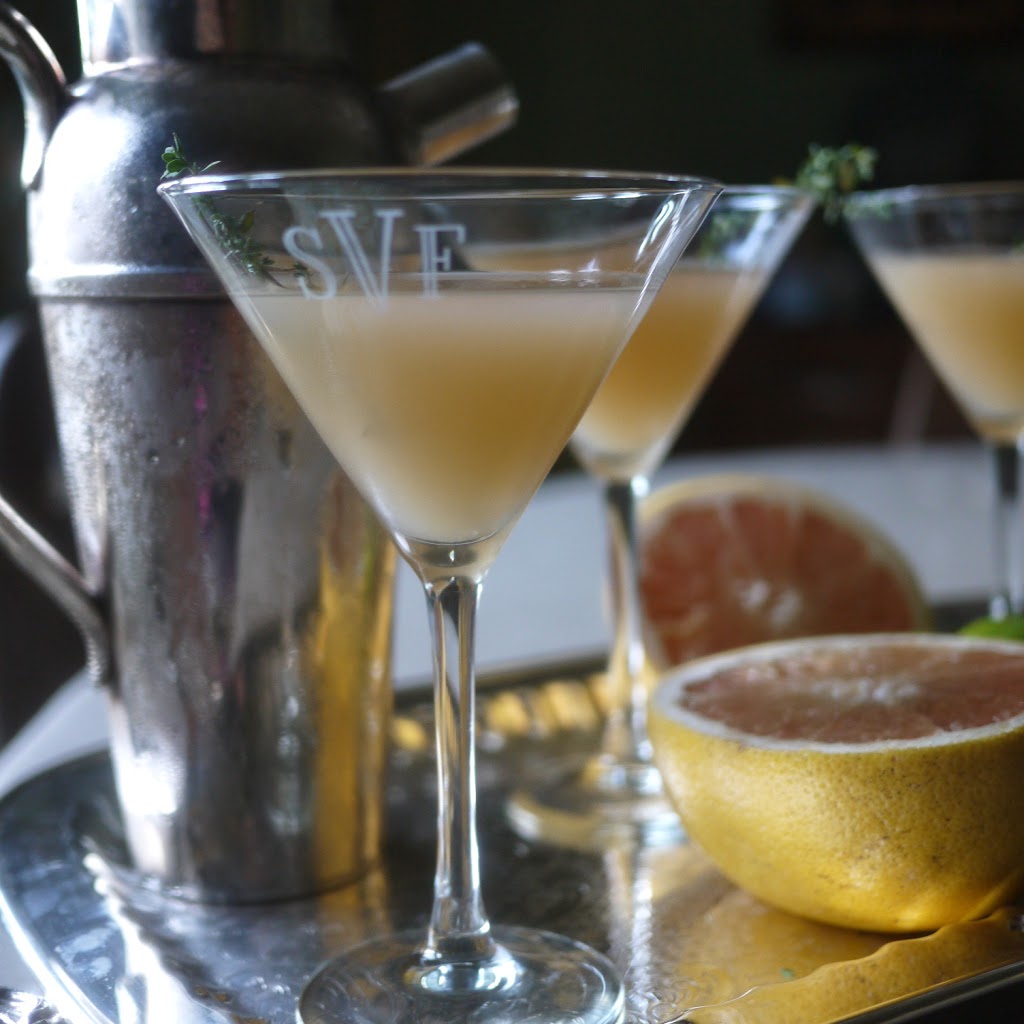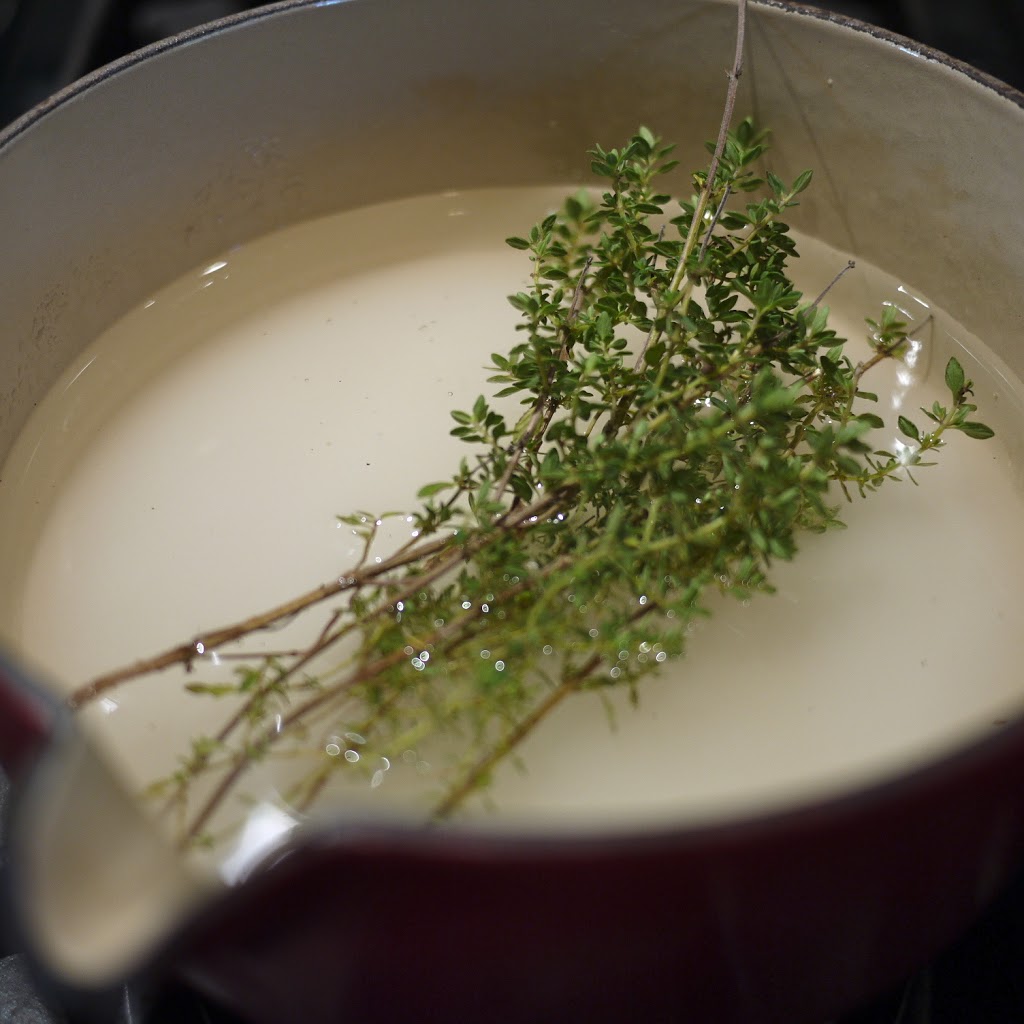 Boiling away in my trusted le Creuset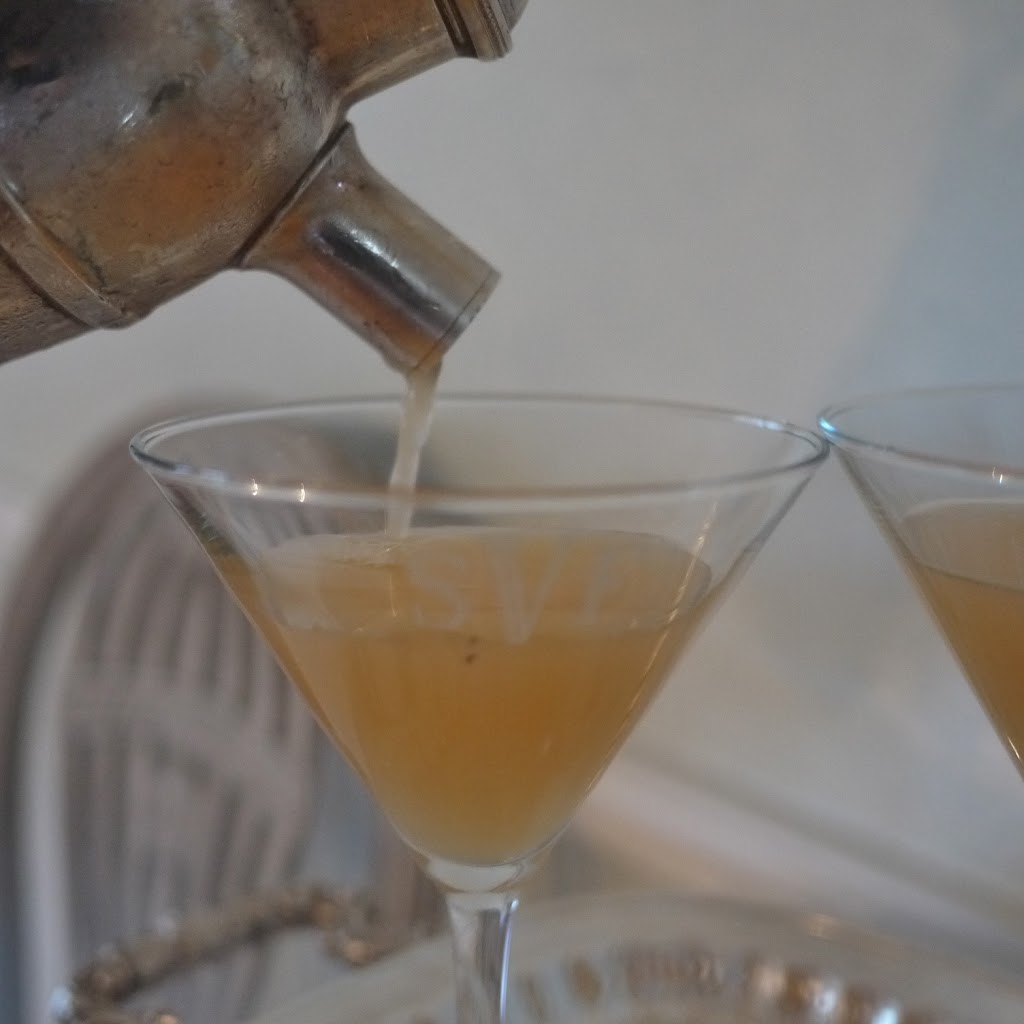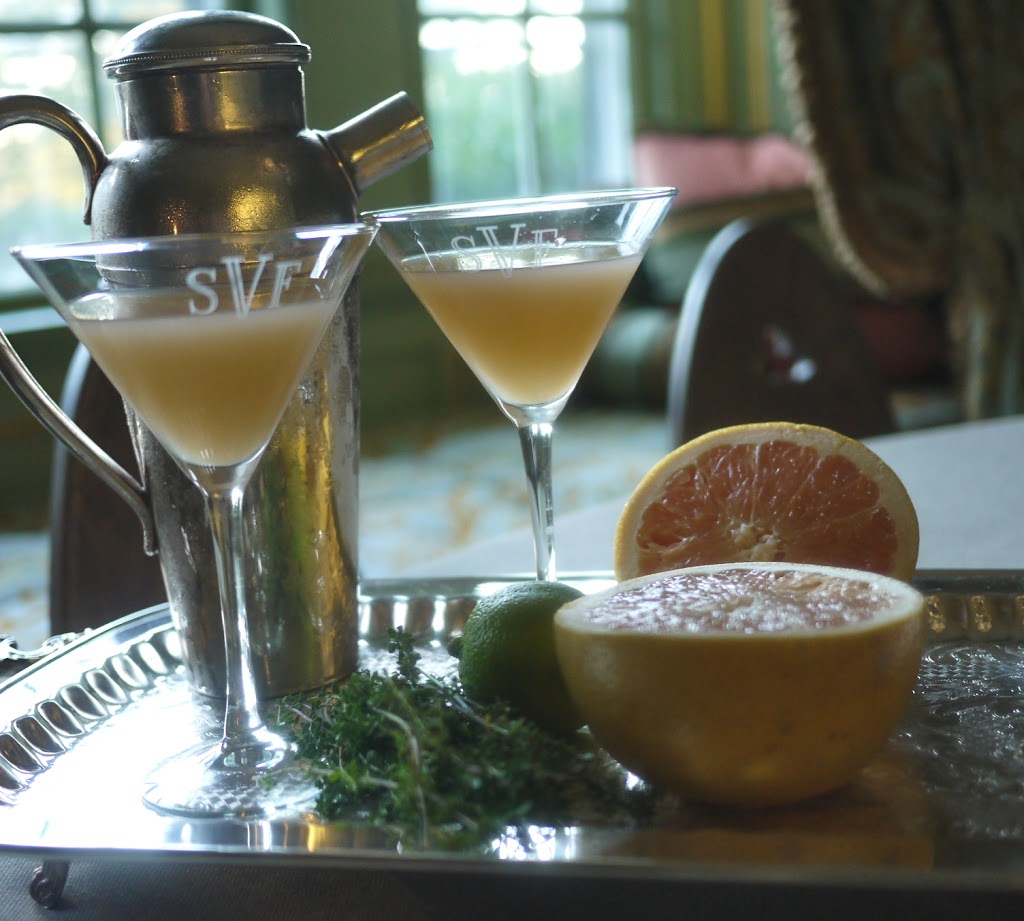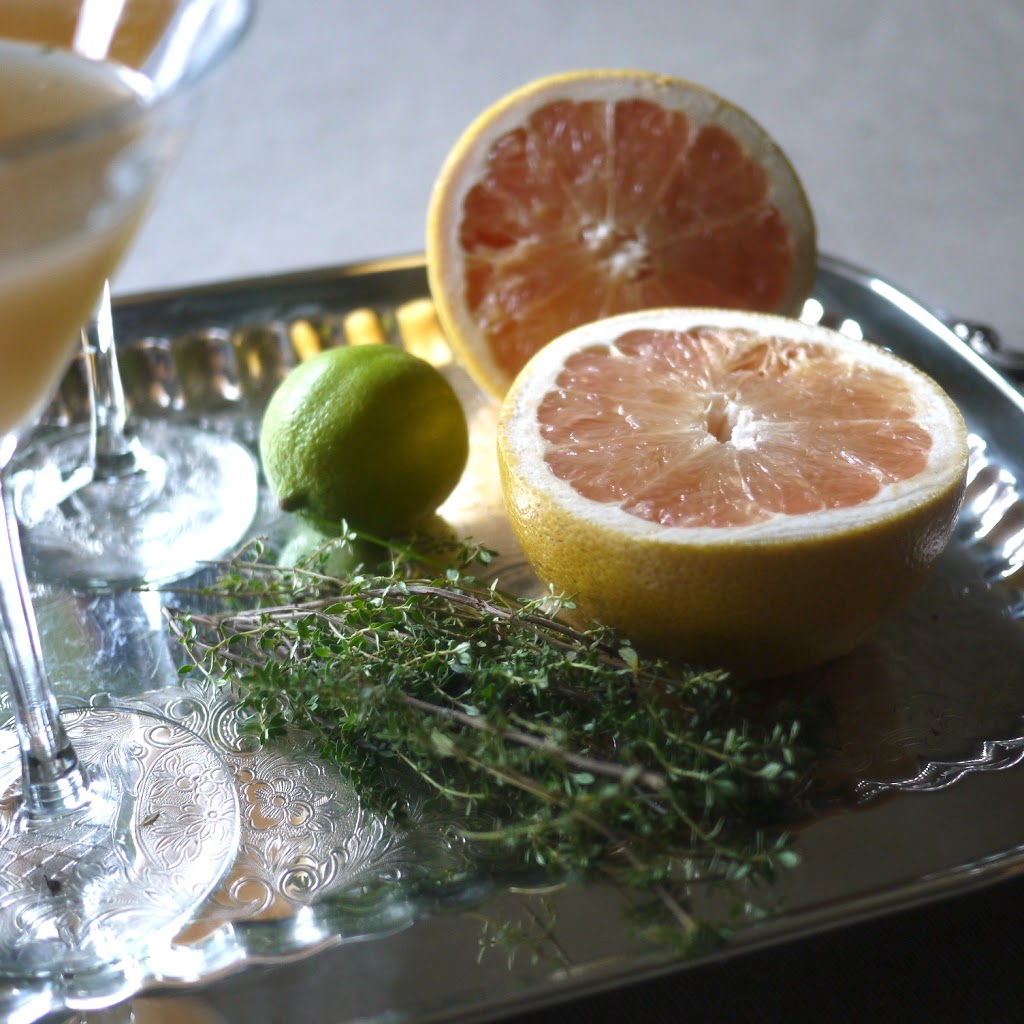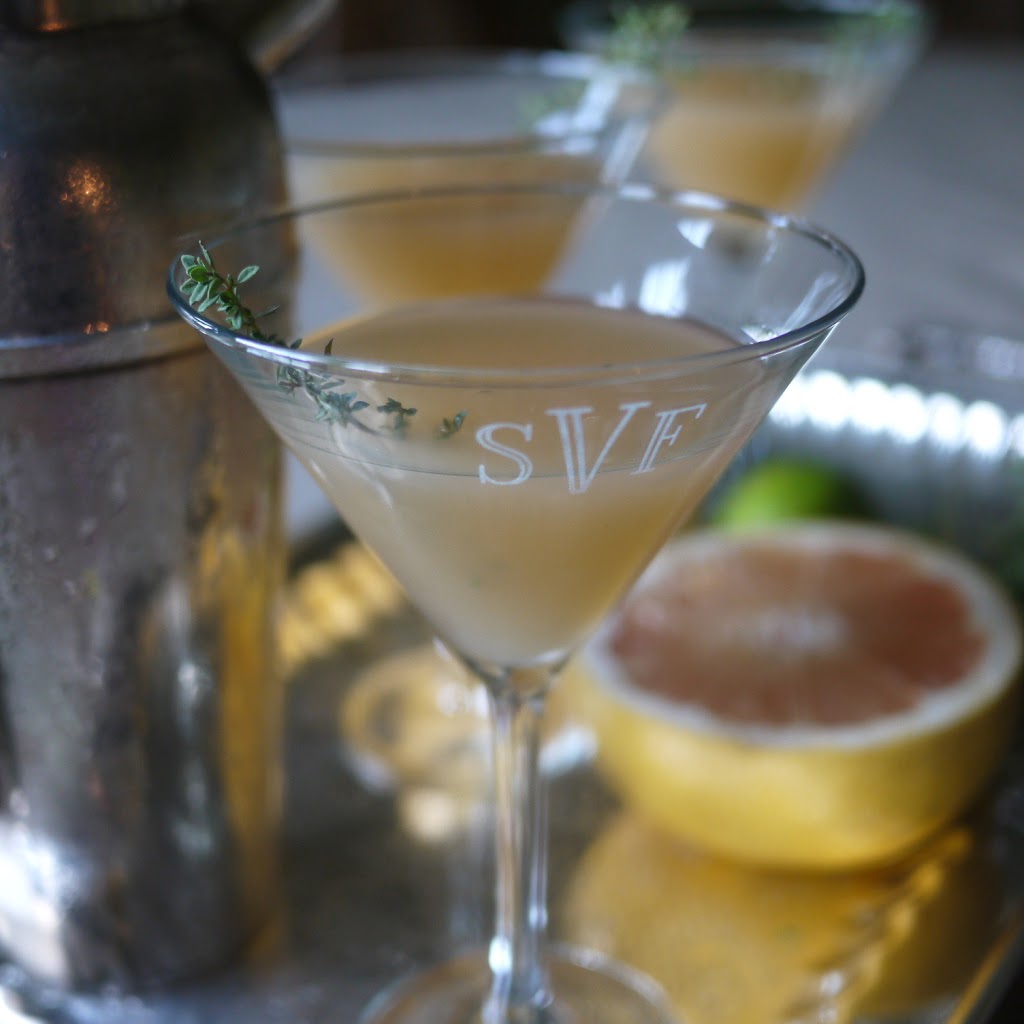 In the spirit of "research" my two oldest besties and I enjoyed several iterations of the Pink Peak Perfection Cocktail last night until it was just perfect!
We are all in love with our etched Monogrammed Martini Glasses and can't believe the price for four personalized glasses is just $64.00!