Move over classic circle monogram, there's a new girl in town and she's modern, fresh and lot's of fun!
For those of you who are less inclined to like traditional monograms, we have the perfect solution- our Modern Monogram single letter font.
Charcoal clutch with "M" monogram
This season we are loving
felt clutches with modern monograms
. For those of you who don't always want a classic monogram style for everyday and evening, our modern monogram looks very geometric and chic. You would be hard pressed on first look to recognize the embroidery detail as a monogram. Sometimes I feel like it's just a secret between me and my bag!
Before handing over this very coveted
monogrammed charcoal felt clutch
to one of our all time favorite customers, I had to snap a few photos to share. Our customer Michelle is a former model, fashionista extraordinaire and arbiter of all things current. She shares our love for these babies!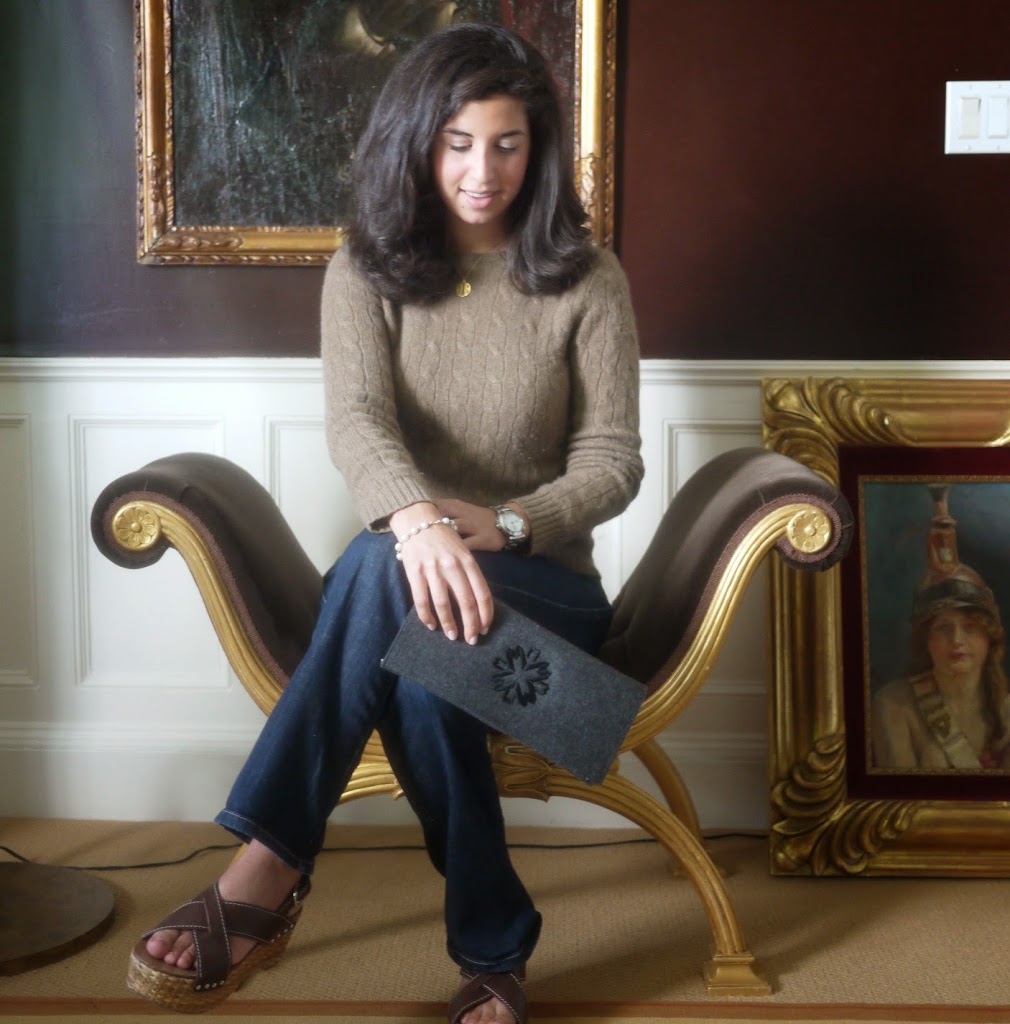 I chose an "S" single letter monogram as believe it or not my real name begins with an S. The problem is, most people don't know it as I have been called Buggy my whole life.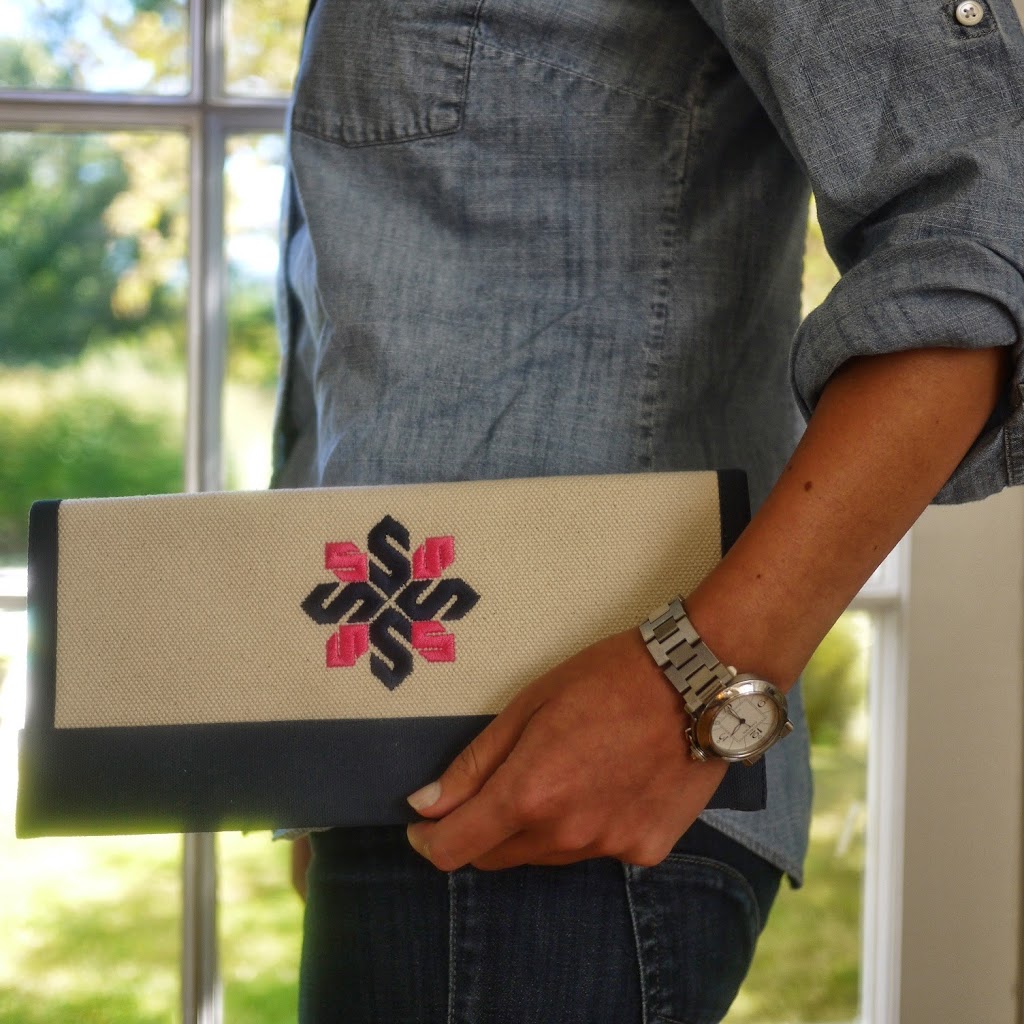 The monogram border clutch has been one of my favorites the past few months. On a recent trip to New York, I tucked the clutch into my bag and used it as a wallet and evening accessory. For the modern monogram we offer up to two colors of thread. I love pink & navy together as much as I love pink & green.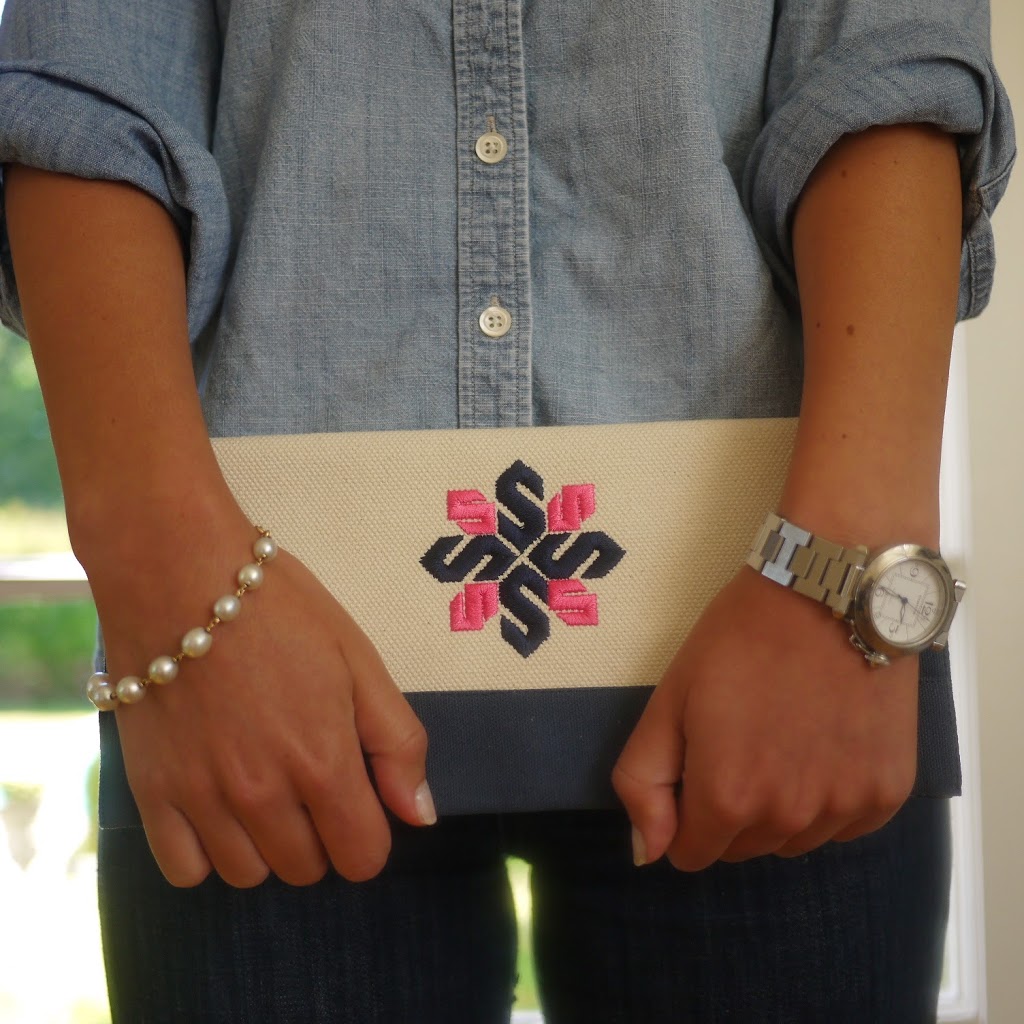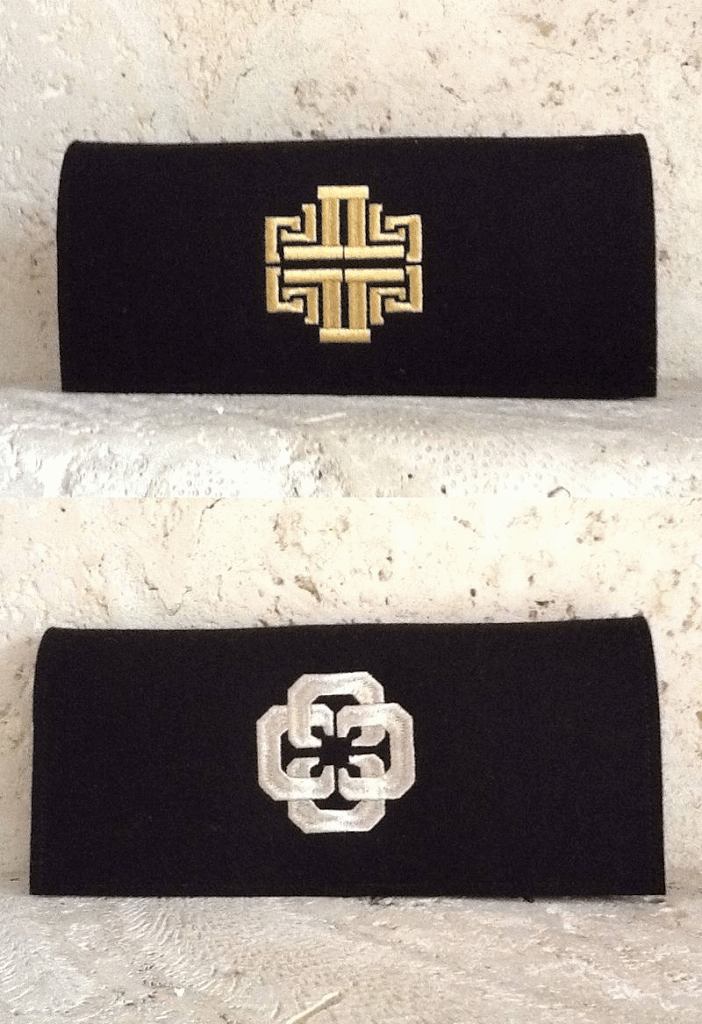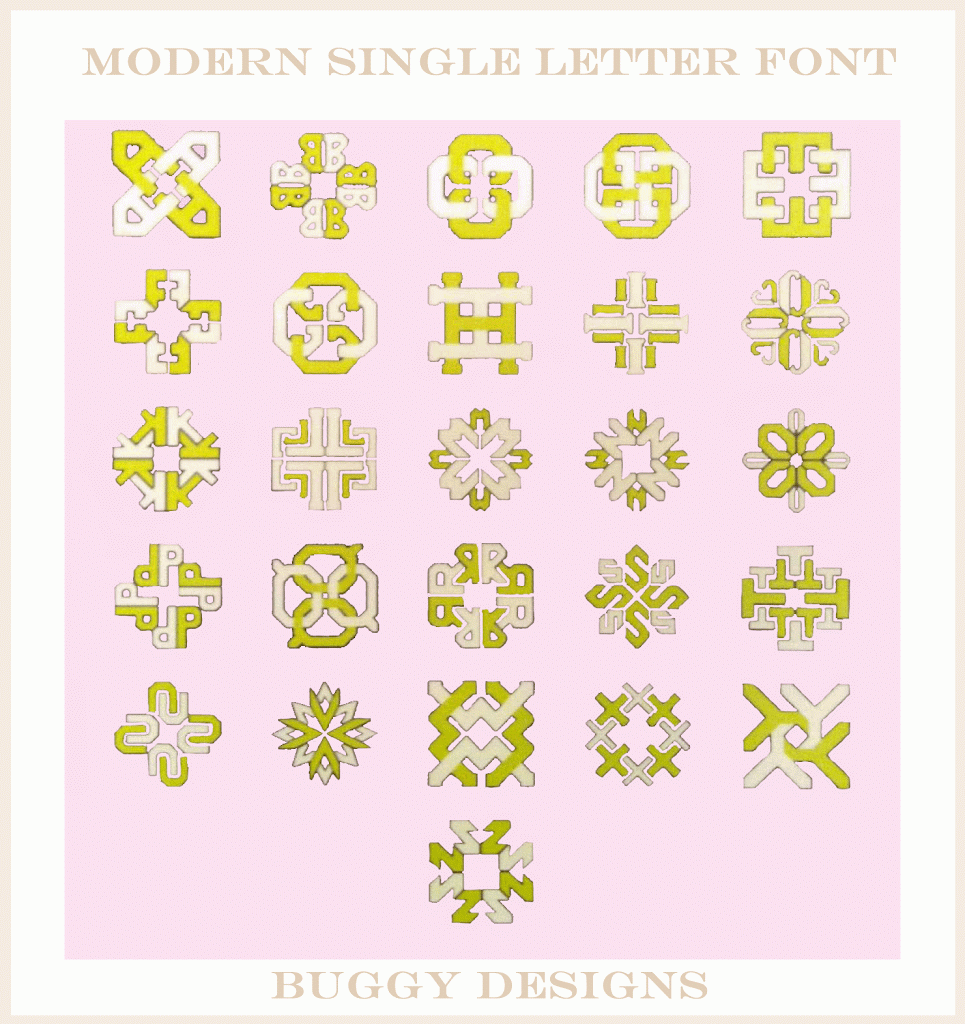 We are so inspired by the modern, clean lines of these monograms and are dreaming up ways to incorporate them in future patterns. In our office they have become part of our inspirational board.
Update*: We have had a few customers call us asking whether they should use their first or last initial as a monogram. We recommend choosing whichever single initial monogram letter you prefer!