I have had a love affair with hydrangeas ever since I was a little girl. Blue, green, purple, pink, white, you name a color, love them all!
Since moving home my hydrangea affliction has become an obsession. If you ever asked me if I would know the Latin name for sub-species of hydrangeas, I never would have believed it. A funny thing happens when you move home after being away for four years.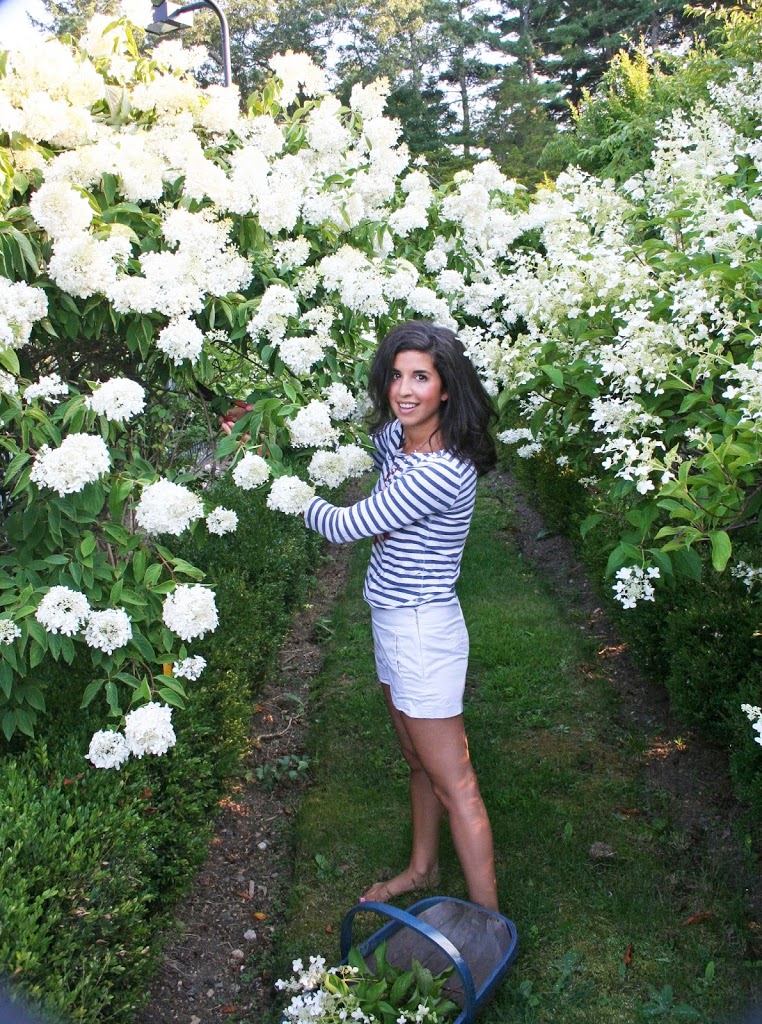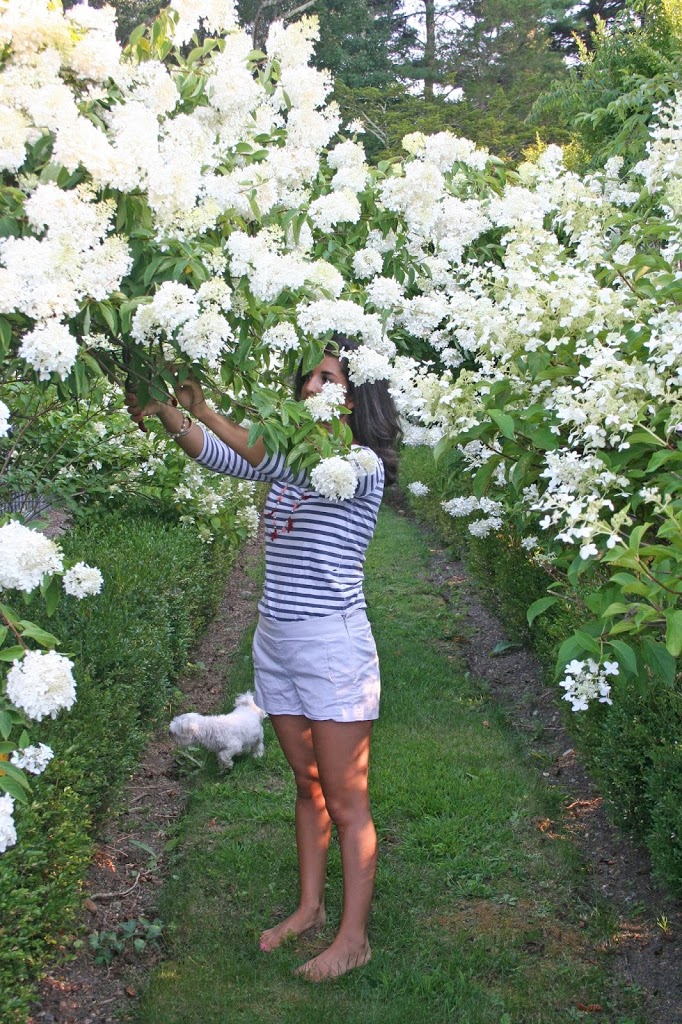 Hydrangea Paniculata Grandiflora (PeeGee) is on my left and Tardiva is to my right.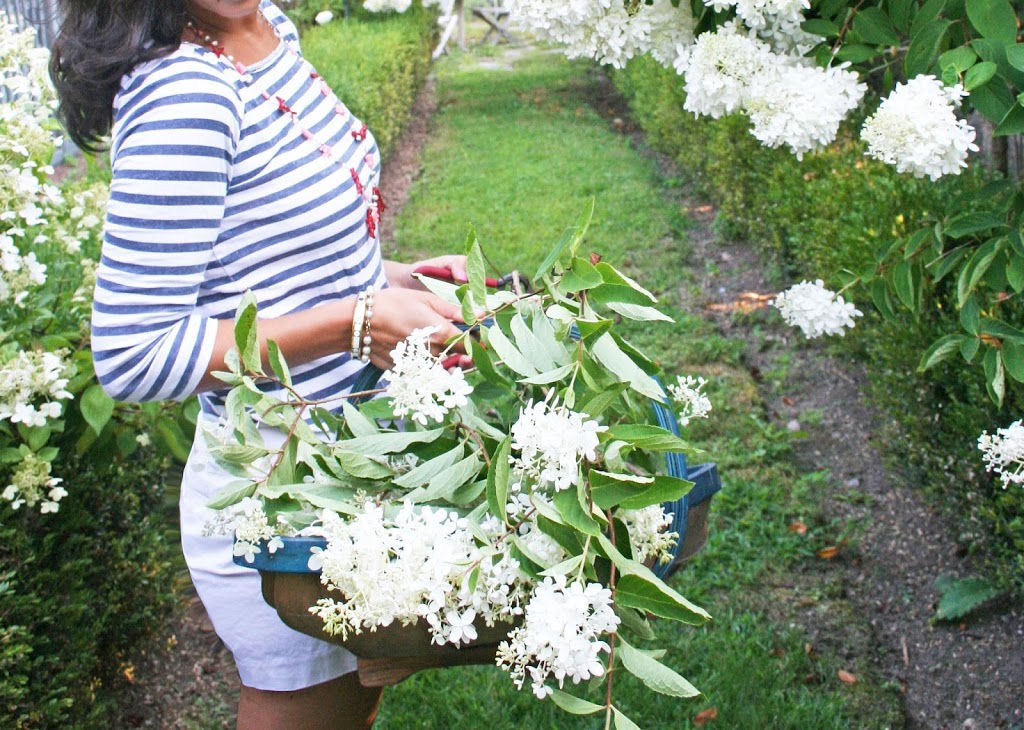 I am wearing an old
J.Crew Striped Shirt (similar)
and J.Crew shorts. Coral and Pearl Necklace that my friend Abby picked up on her travels to Sevilla, Spain way back in the day. Pearl Bracelet from my Great-grandmother and Hermes Bangle.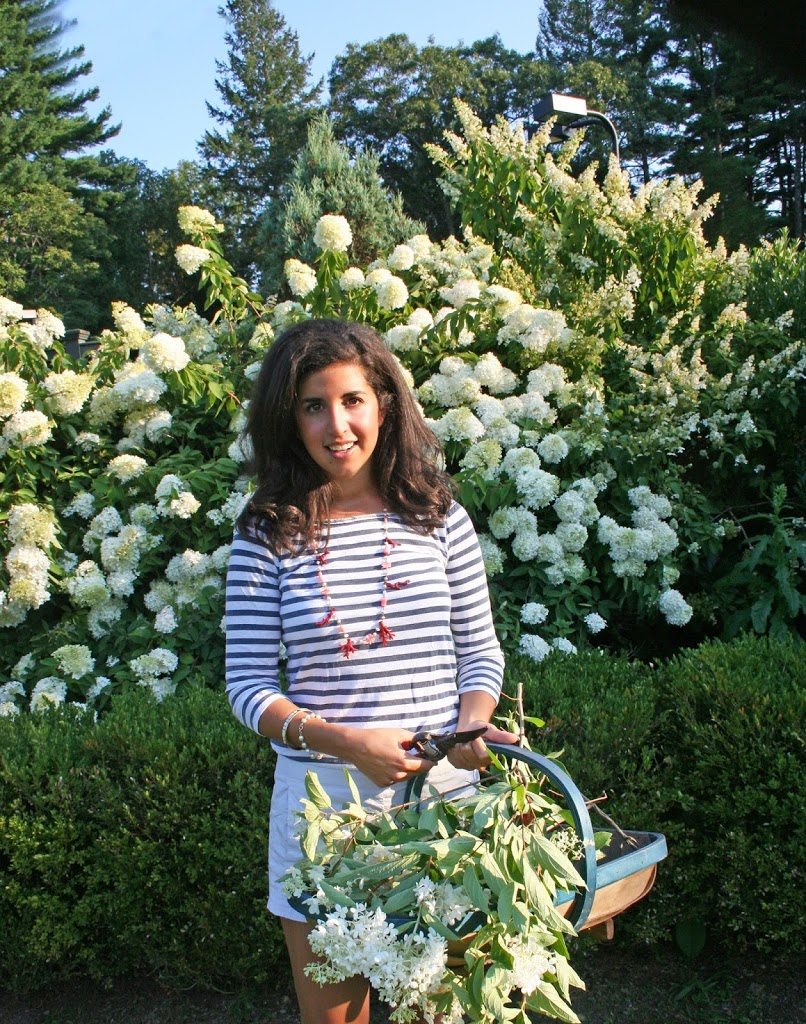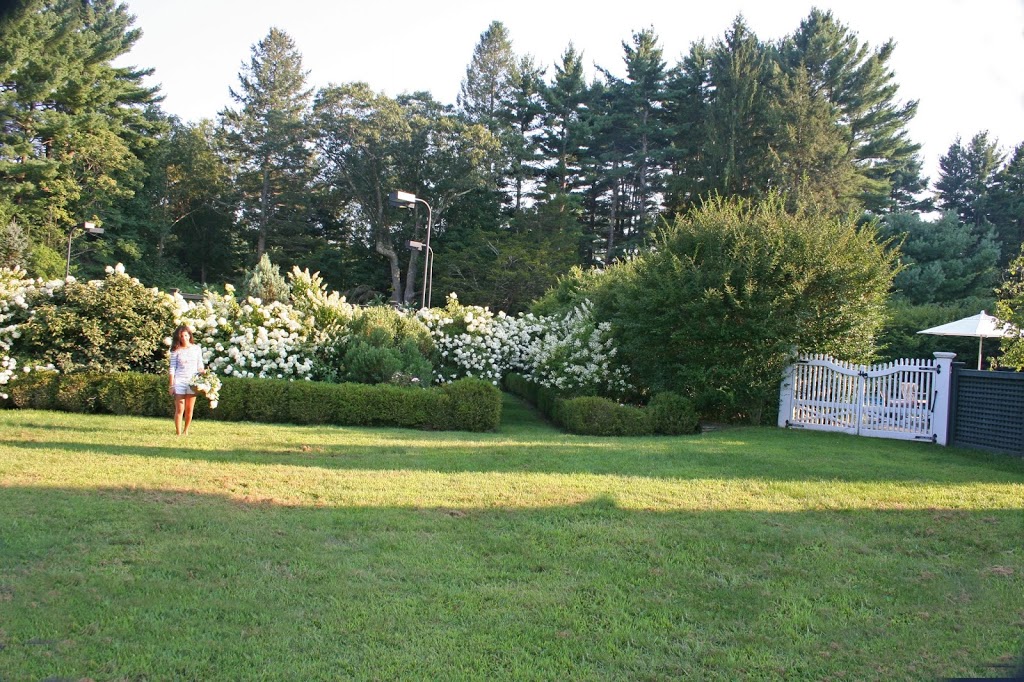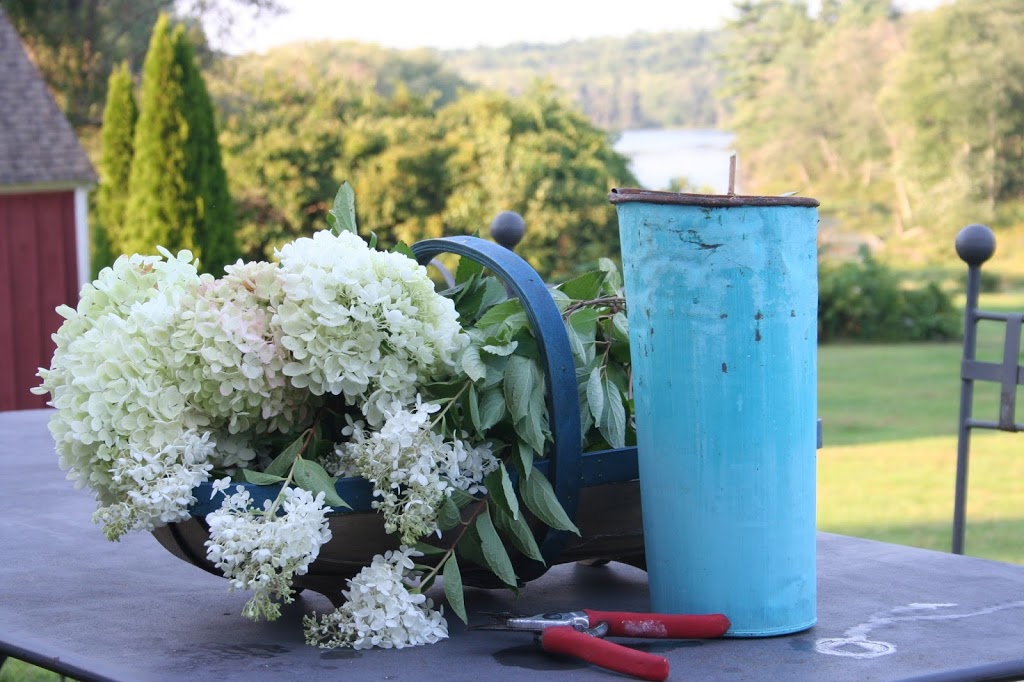 A hydrangea tip, it's best to cut hydrangeas either early morning or at the end of the day. You will always have a few of these glorious mop-heads wilt; however, you diminish your chances with early or late picking.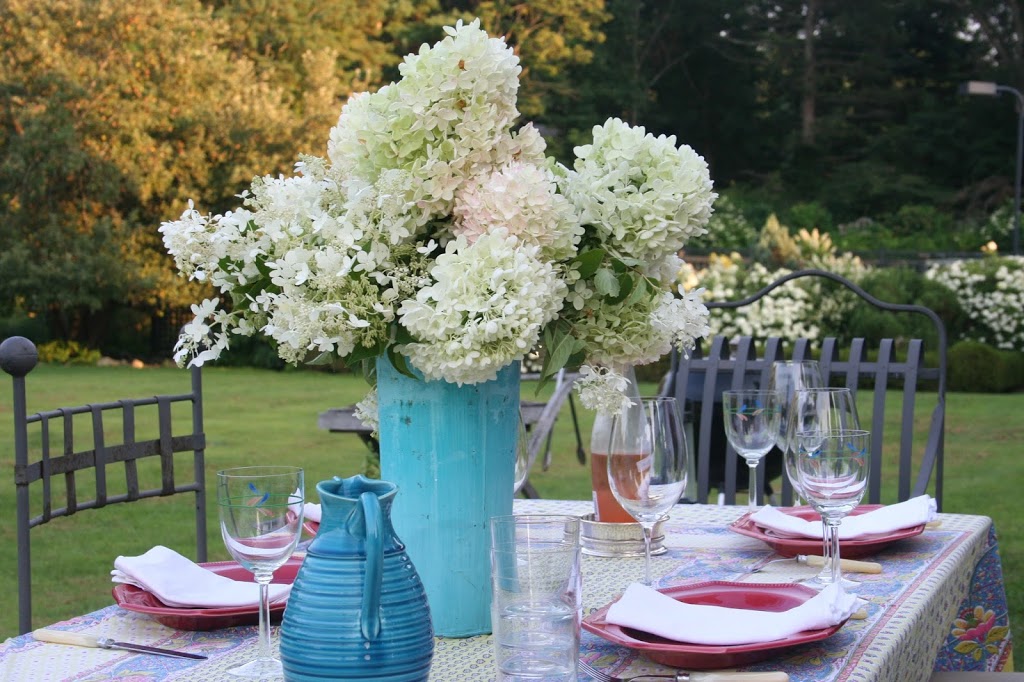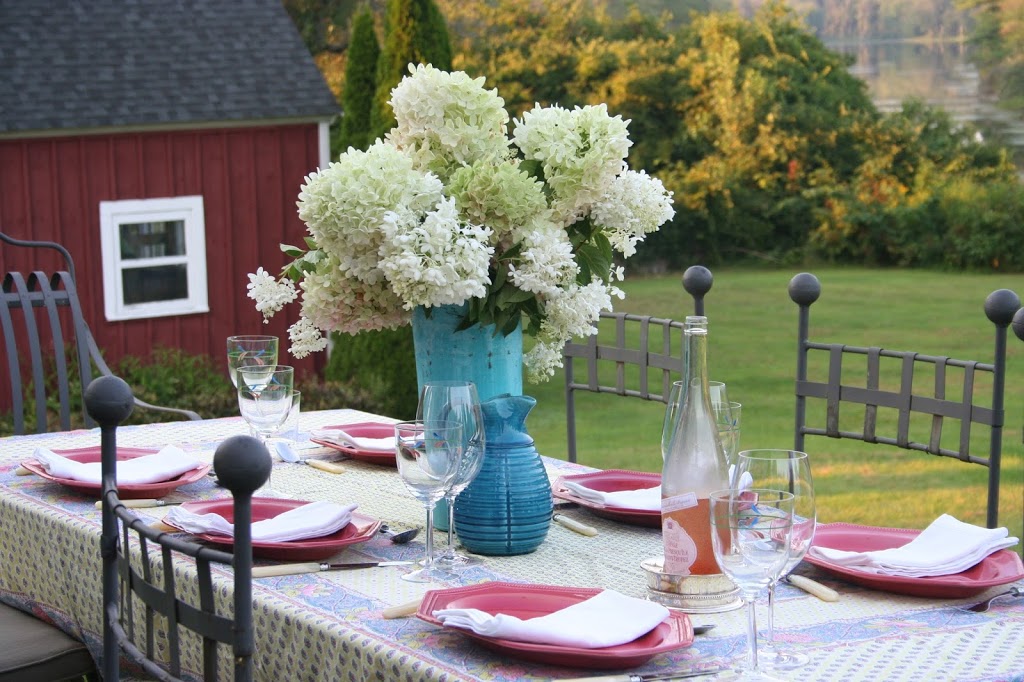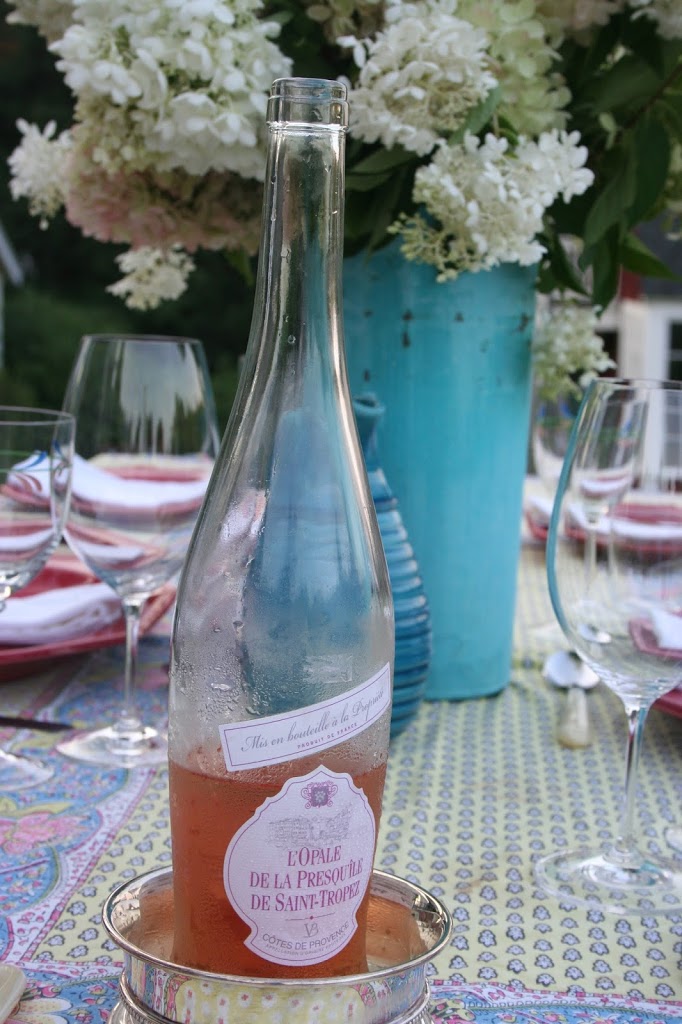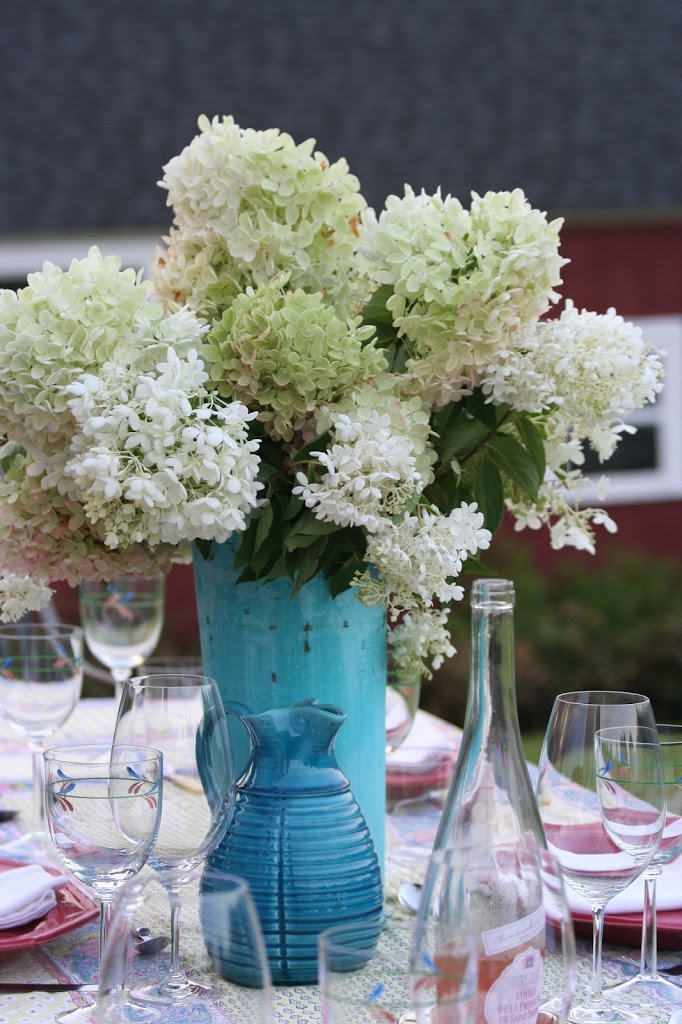 After enjoying this arrangement for a few days, I poured out most of the water, leaving one inch. The hydrangeas slowly dried and within a few days I had a beautiful dried arrangement for my bedroom!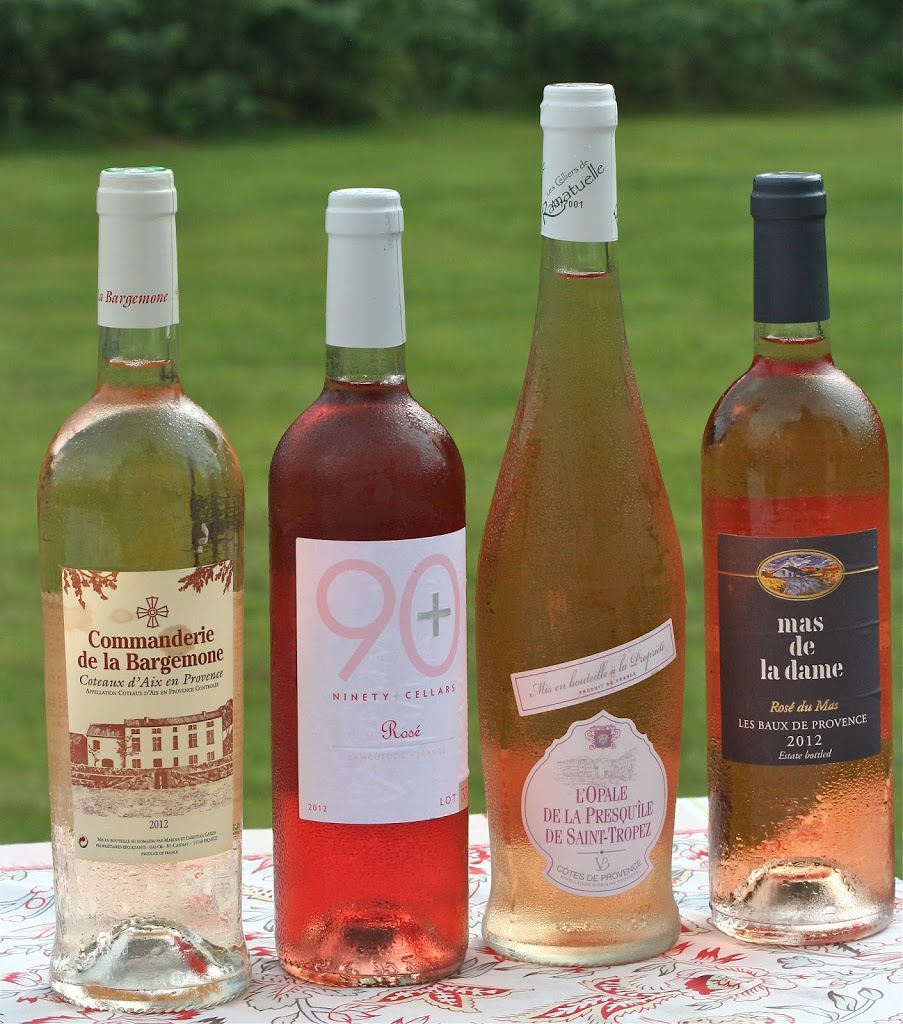 Since it is still height of the produce season here in New England, it is not too late to enjoy Rose before we fall into heavier reds. A selection of some favorite, reasonably priced Rosé that I picked up in Cambridge, MA.
If you are budget conscious like I am, do check out any of the
90+ Cellar wines
. The concept of this company is pretty cool.
Certain years, top wineries produce more wine than they can possibly sell while remaining exclusive. 90+ Cellars comes in and buys the surplus and bottles the wine under their own label. What's great for the consumer is that you know each wine has received a prestigious rating and is from one of the world's best producers of that style of wine. The best part, the wines are at least 50% discounted and often times more!
Commanderie de la Bargemone
,
$15.99
 on sale for $11.98.
90+ Cellars, $10.99
L'Opale de la Presqu'ile de Saint-Tropez, $10.99 (92 point rating)
mas de la dame, $15.99