Last Myopia Polo match I met up with some of my closest friends for an afternoon of watching handsome men on their even handsomer horses.
I packed a picnic of tea sandwiches & fruit and Hannah made delicious Cisco Brewery Blueberry Vodka with lemon basil Cocktails. Cisco Brewery from Nantucket is no longer brewing just beer, they are making the hard stuff and making it well. Here's the good news, the hot commodity vodka can be found on the mainland.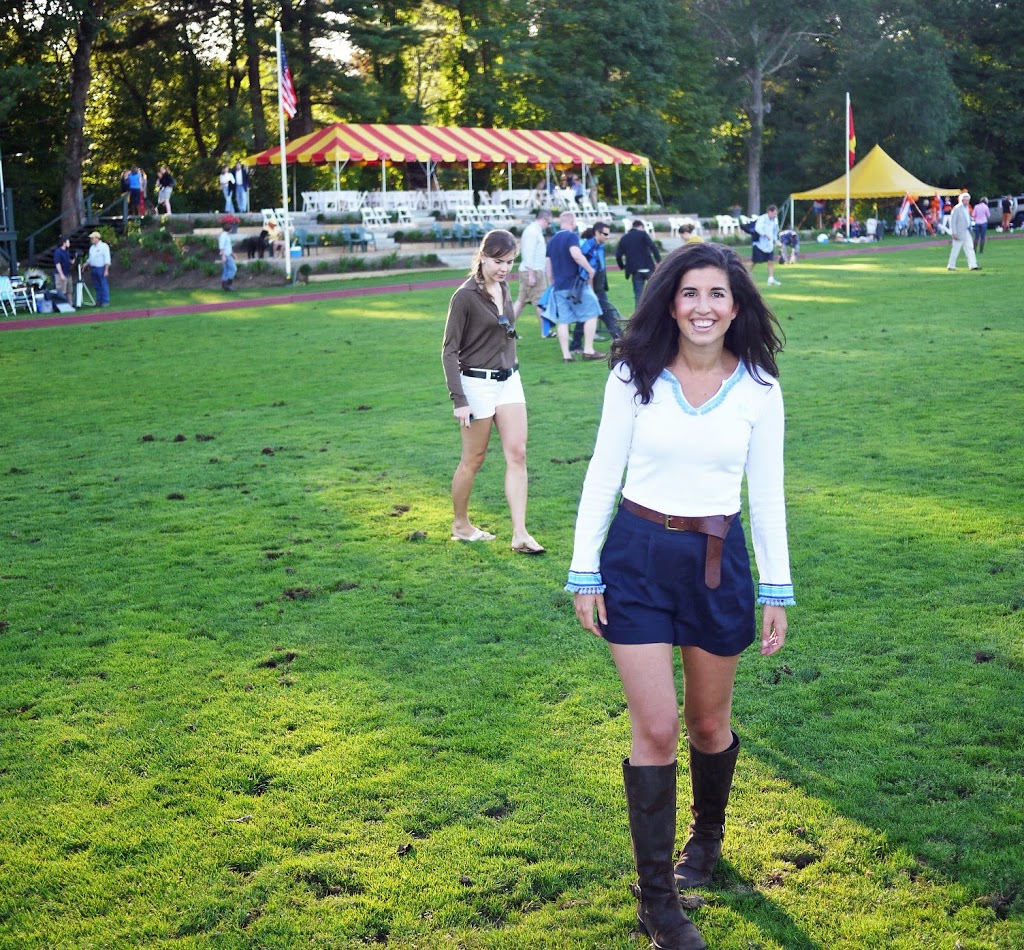 On to my favorite part – stomping divots.
We watched Harvard battle it out against the Netherlands. The Netherlands were victorious.
I am wearing our Buggy Designs Palm Beach Shirt with my Monogram. We will be uploading some BD clothing next week. Stay tuned…

This Sunday, September 29th Buggy Designs will be at Myopia Polo. Please look for our tent, stop by and say hello! We will be selling lots of great stuff. Hope to see you there!