I took a few months off from blogging in order to finish my dissertation and enjoy the final few months abroad. While traveling I was busy with my camera, but not busy with my writing! In the coming weeks I will post some of my adventures from this past Spring & early Summer. I hope you enjoy!

I romanticize everything about Paris. Every corner is truly magnificent – the markets, the shops, the architecture, the fashion.
Nothing like a market to kickstart my morning. I adooooore markets (I'm so tempted to say j'adore markets, but I won't!). My friends tease me how excited I get about a good market and good food, but I really just can't help myself. We started our morning at the open-air market on Boulevard Raspail which was most impressive for its food. A fine selection of veg, cheese, meat and seafood. (open Tuesday, Friday and Sunday 7:00am-2:30pm)
Why are French flowers so exquisite?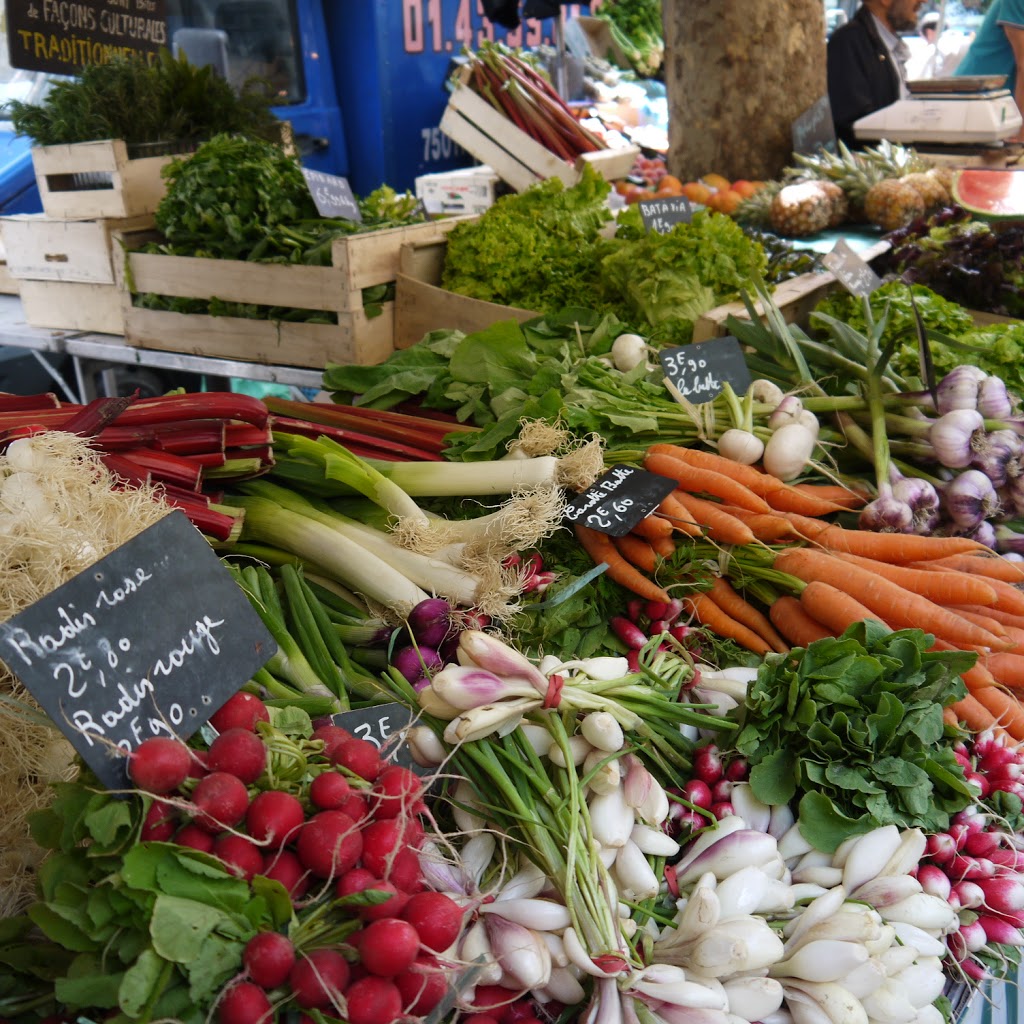 A great nibble with your first glass of wine- French radishes dipped in sweet cream butter & sprinkled with French sea salt. Completely addictive, I promise!
After the market we headed toward Musée Rodin which happily coincided with lunch time. On our way we stopped at Hôtel Costes for a small lunch, knowing well we would probably be eating a crepe in a few hours.
The eggplant with mozzarella and the cured meat with burrata was delicious!
Completely satiated and happy we then headed to Musée Rodin, another wonderfully small museum with gorgeous gardens and views of Napoleon's tomb and the Eiffel Tower.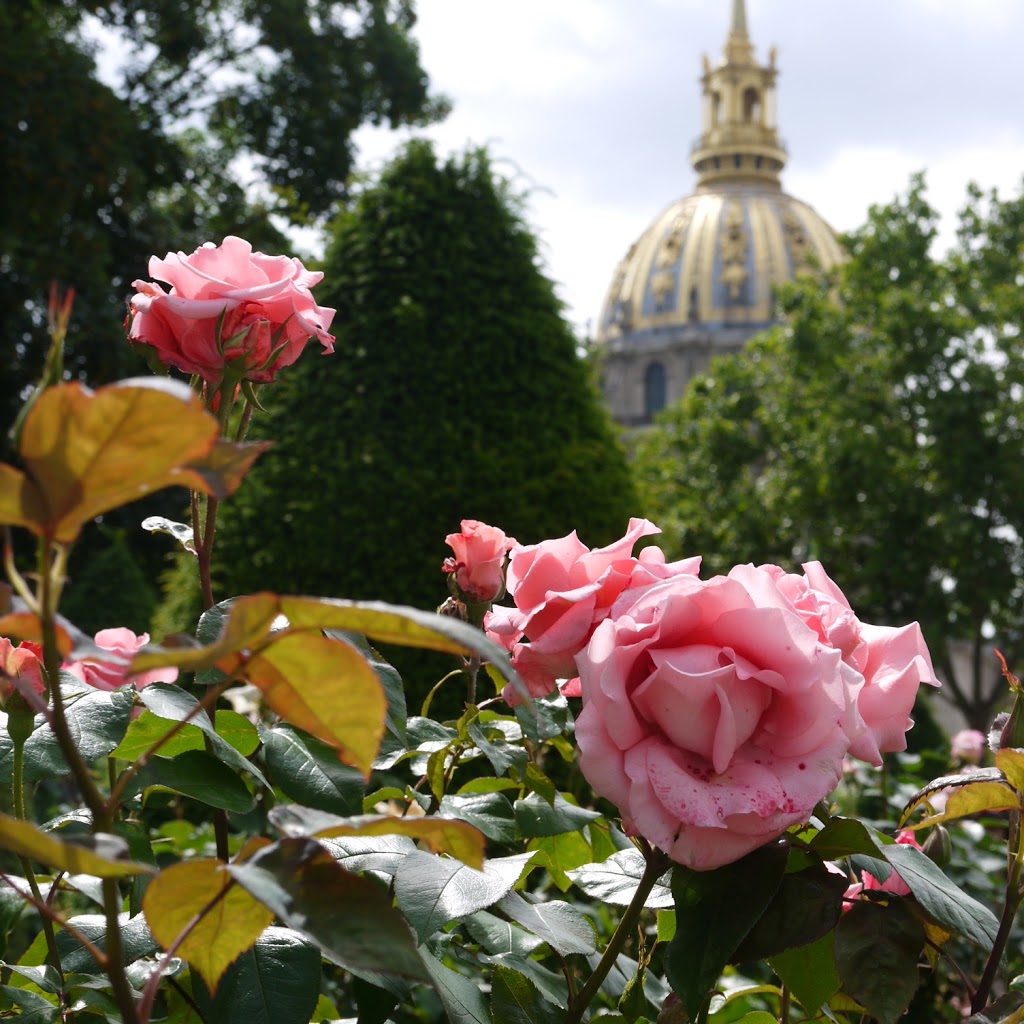 A Hybrid Tea Rose in its pink splendor!
And of course, sweet Sylvia with Le Penseur (the Thinker)!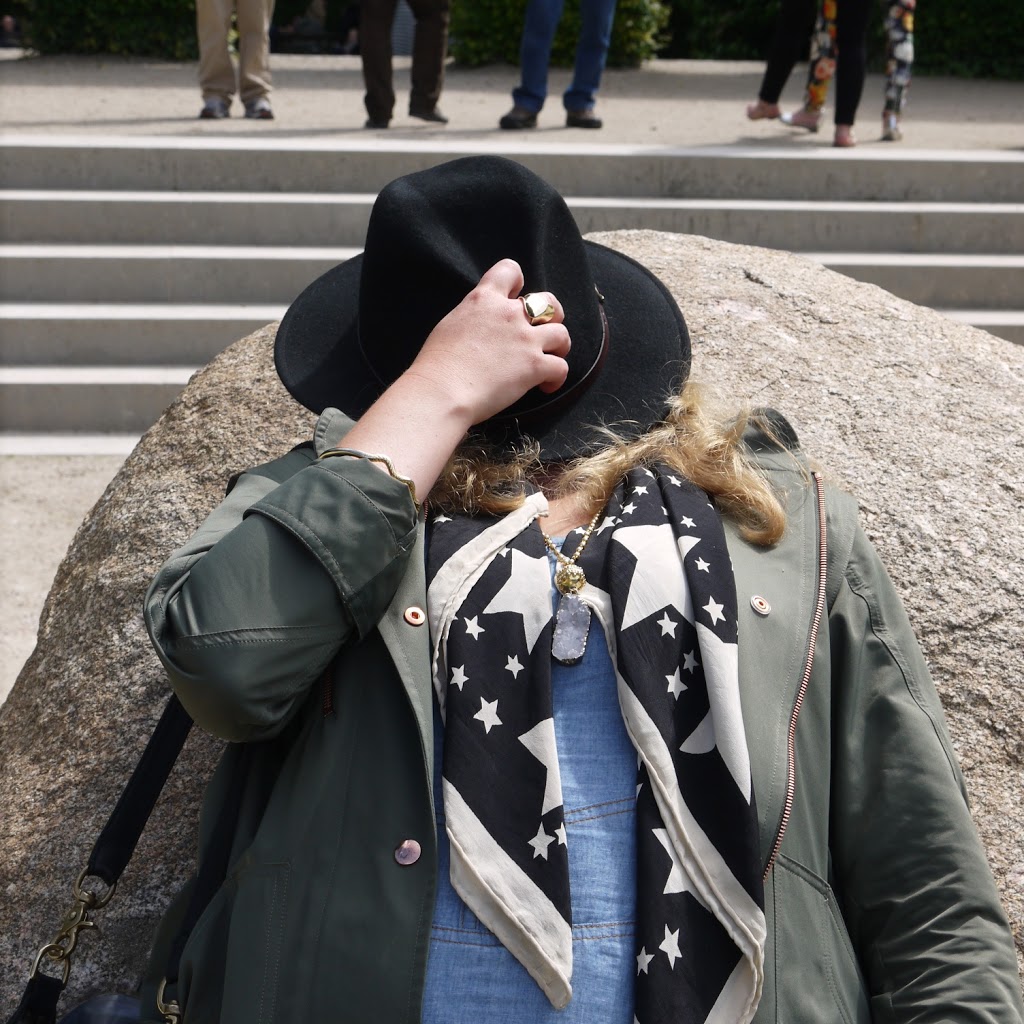 Abby taking a little snooze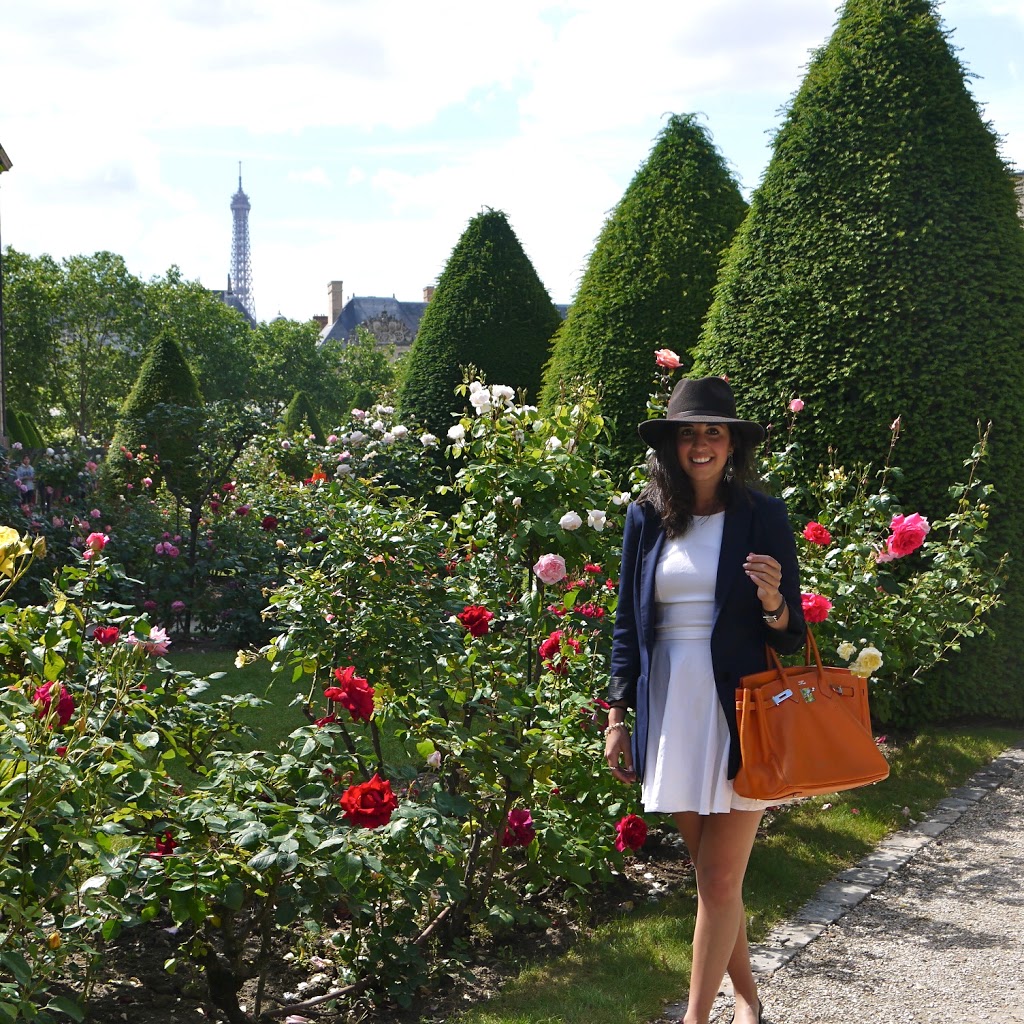 Me with my new hat that both Abby and I purchased earlier at the market.
Mrs. Putnam our beloved boarding school Art History teacher may not be impressed by our behavior…
… but we couldn't resist!
After the museum we decided we deserved an afternoon snack so mosied our way over to the Seine for Crepes and Champagne that we bought on the way.
After feeling pretty silly from the bubbles and our second lunch we headed to the Louvre. All three of us majored in Art History and funnily enough started our first course together back at St Marks School. We have traveled many times together (sadly this trip we missed our other bff and Art History bud, Hannah). We joke that we know the layout of European cities by museum locations and food stops in between!
We can never get enough of the genius that is I.M. Pei
As the sunset over the Louvre it was time for a little relaxation. Tomorrow on to a different type of market! (hint hint: Coco!)