Recovery from Mono has been slow but steady. Though I have not been able to check off items on my to do list for updating our website, I have spent many lazy hours in bed cataloguing photos from my travels abroad.
When I last posted a few blogs from my trip to Paris (
Arriving in Paris
&
Markets and Museums
), I promised more posts in the upcoming weeks. So without further ado, I present you
la Grand Dame
of ice creams-
BERTHILLON
! Yes Berthillon, I can't even spell the name without smiling.
If you are going to be eating a cone or two in Paris, it better come from Berthillon because oh mon dieu is it lipsmackin' gooood. The handmade ice creams are completely natural with up to 15 flavors daily, dependent on the season and what's available in the market. The sorbets are magnificently refreshing and the ice creams are deliciously smooth, creamy and flavorful. Don't be dissuaded by the size of the scoop- yes by American standards the portion of ice cream is small and the price a bit steep; however, I promise you that you have never tasted ice cream as complex & high quality as Berthillon.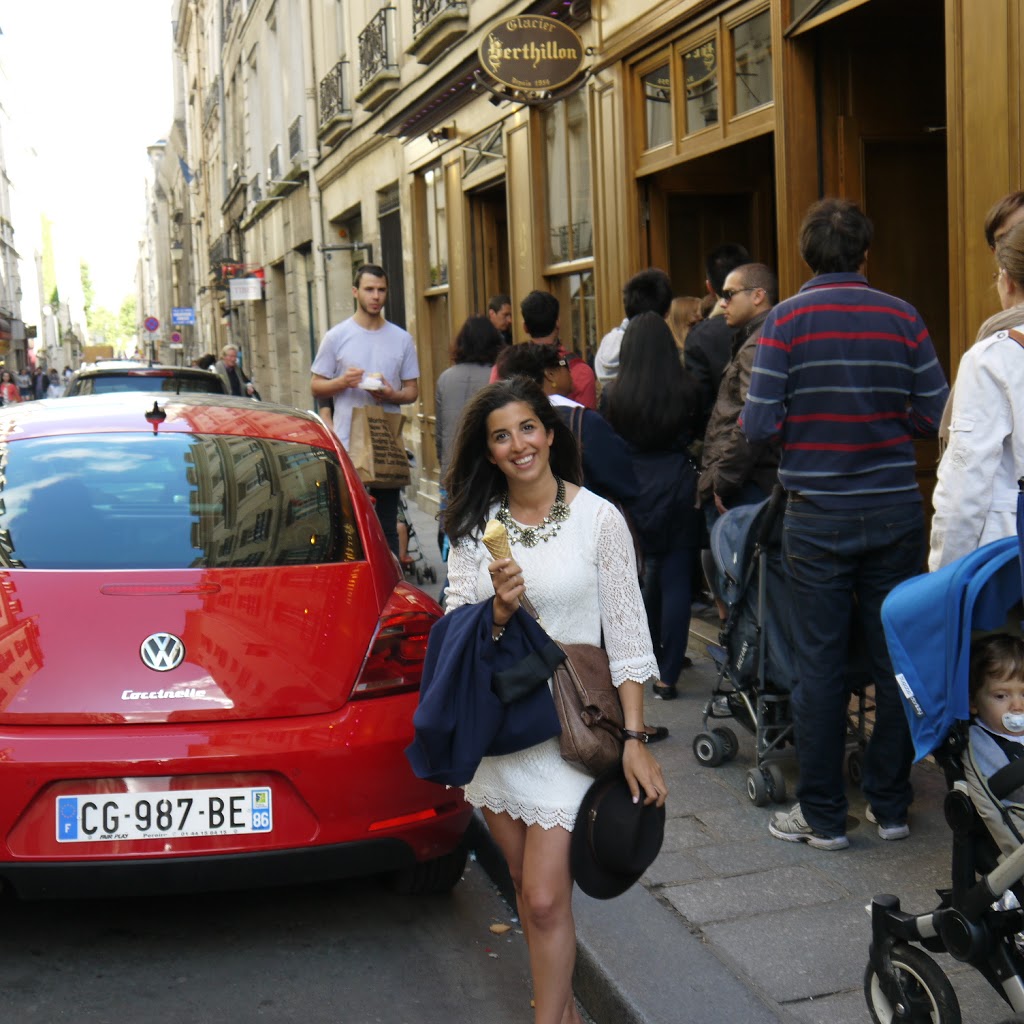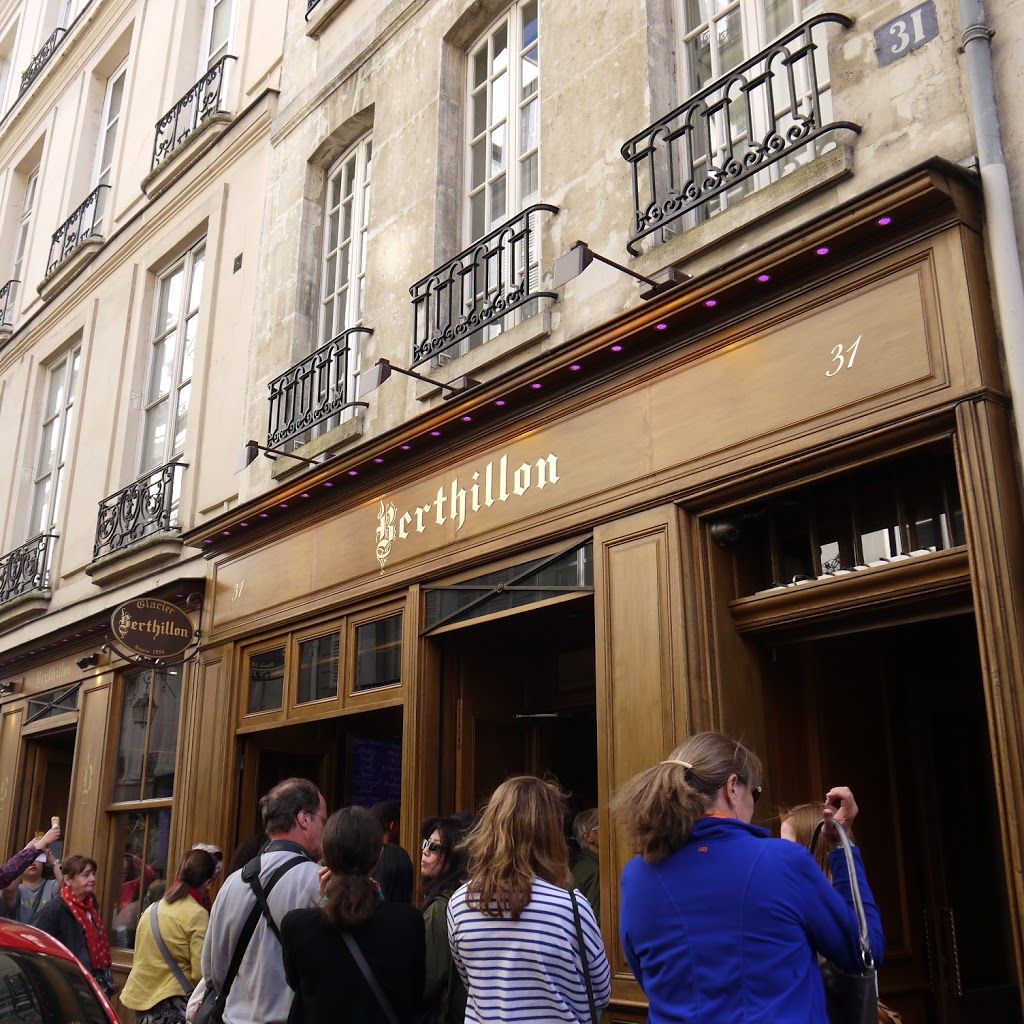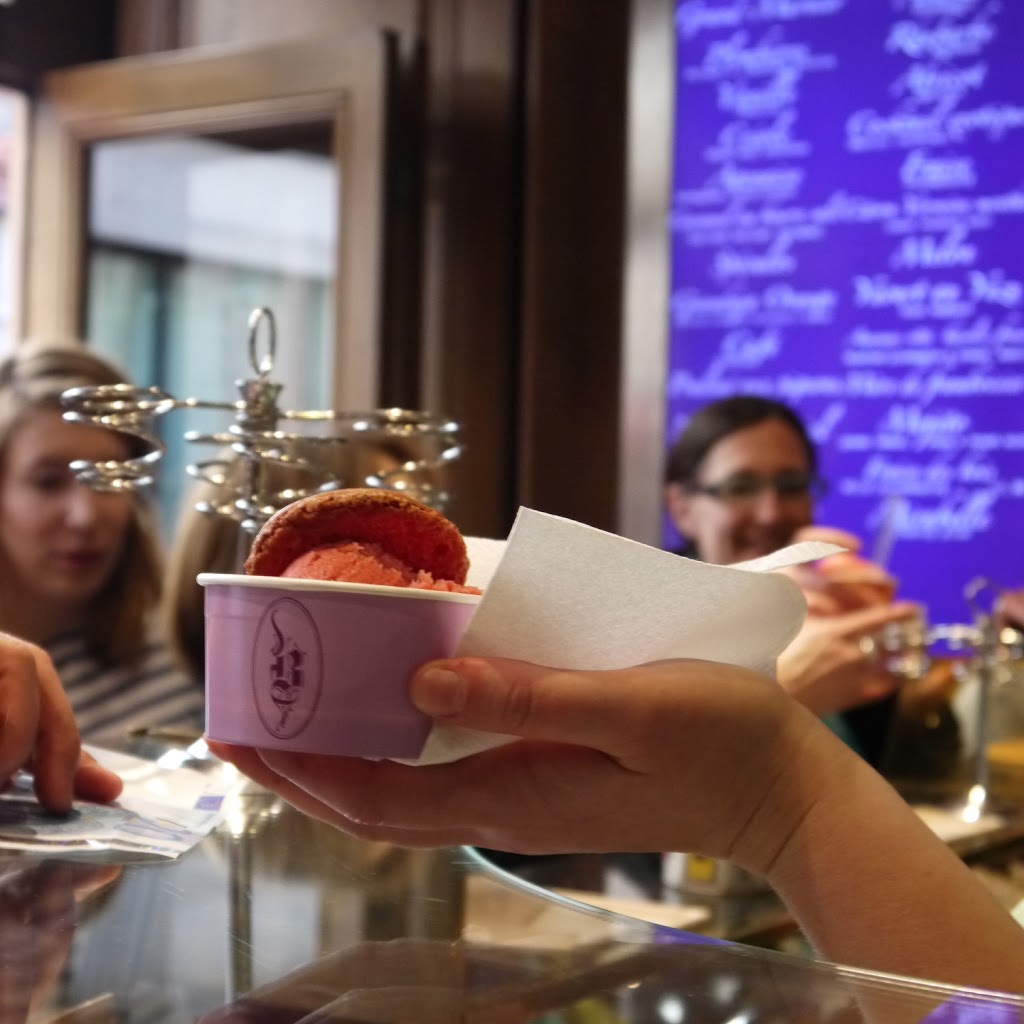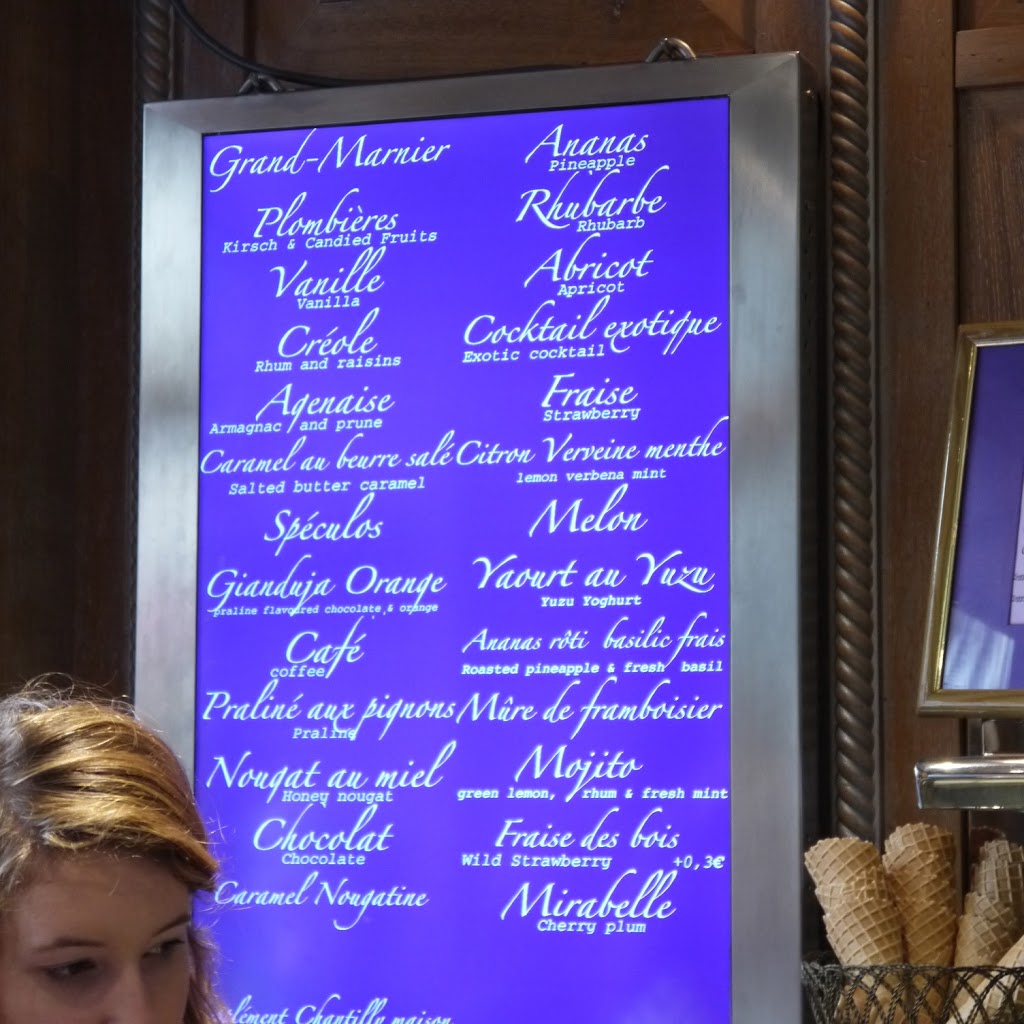 The days offerings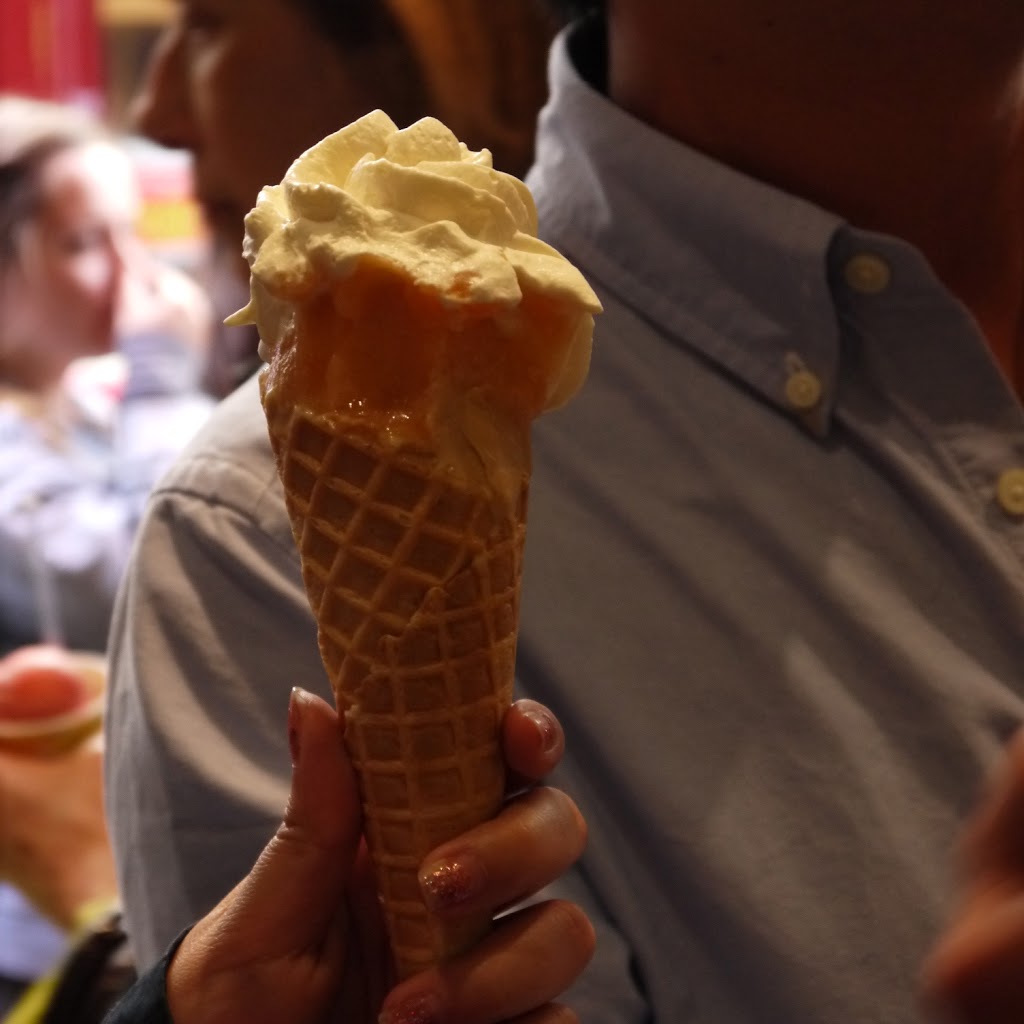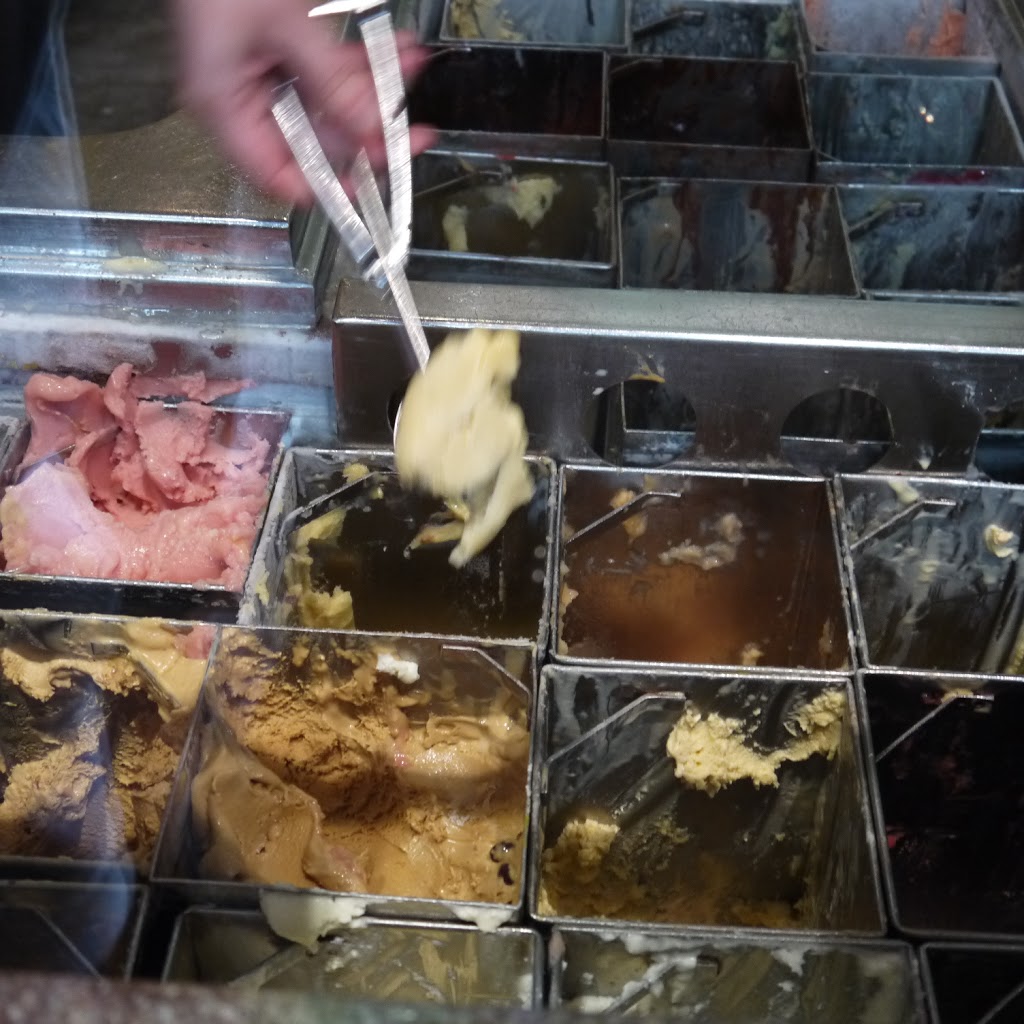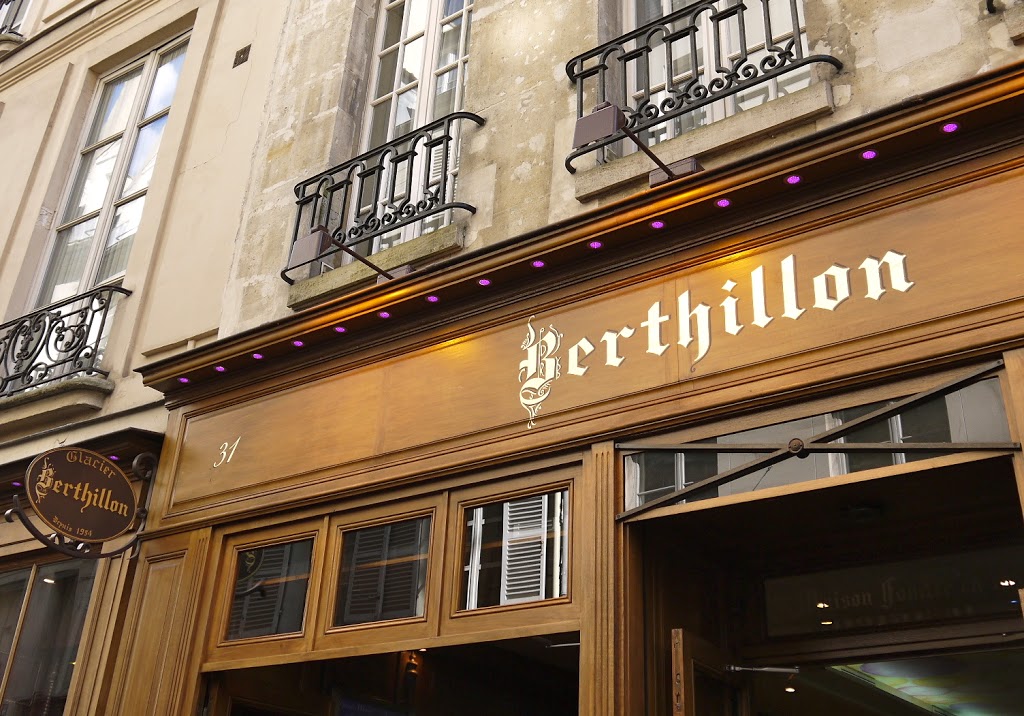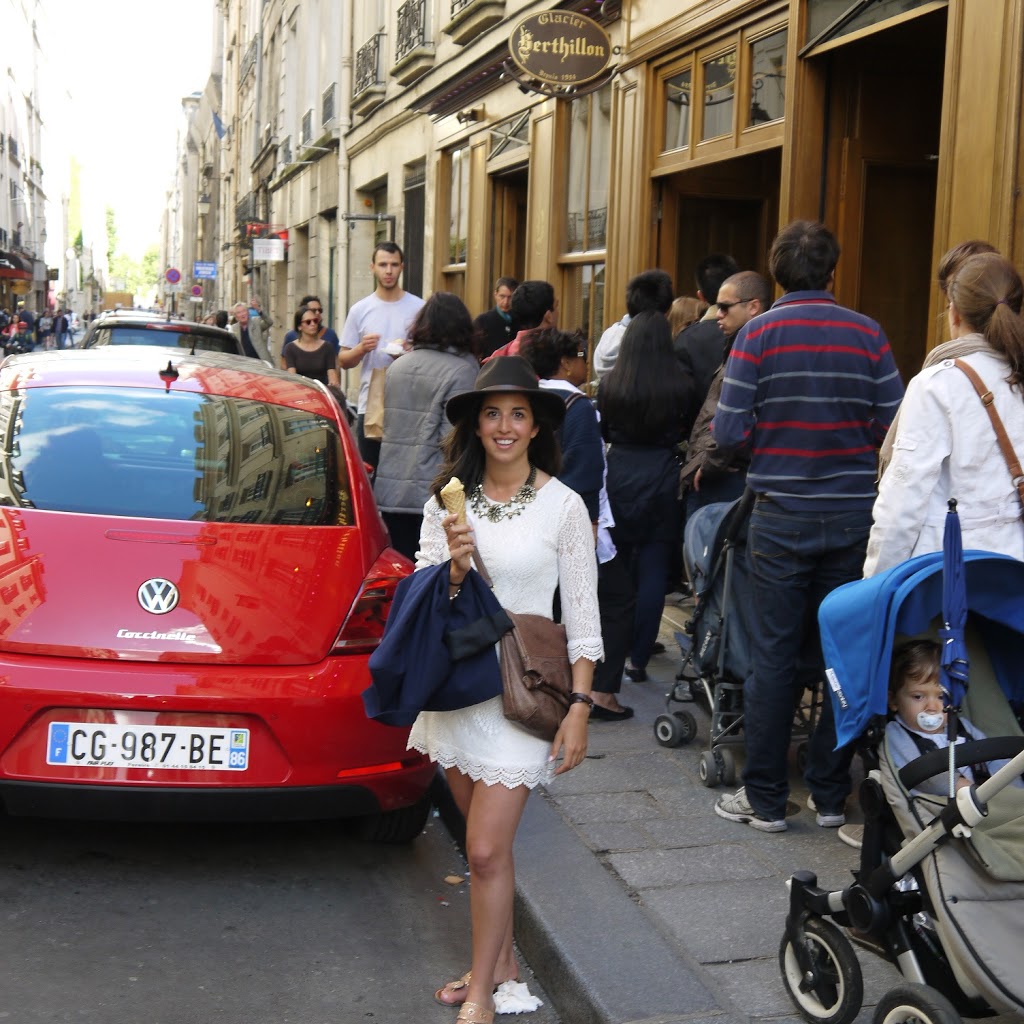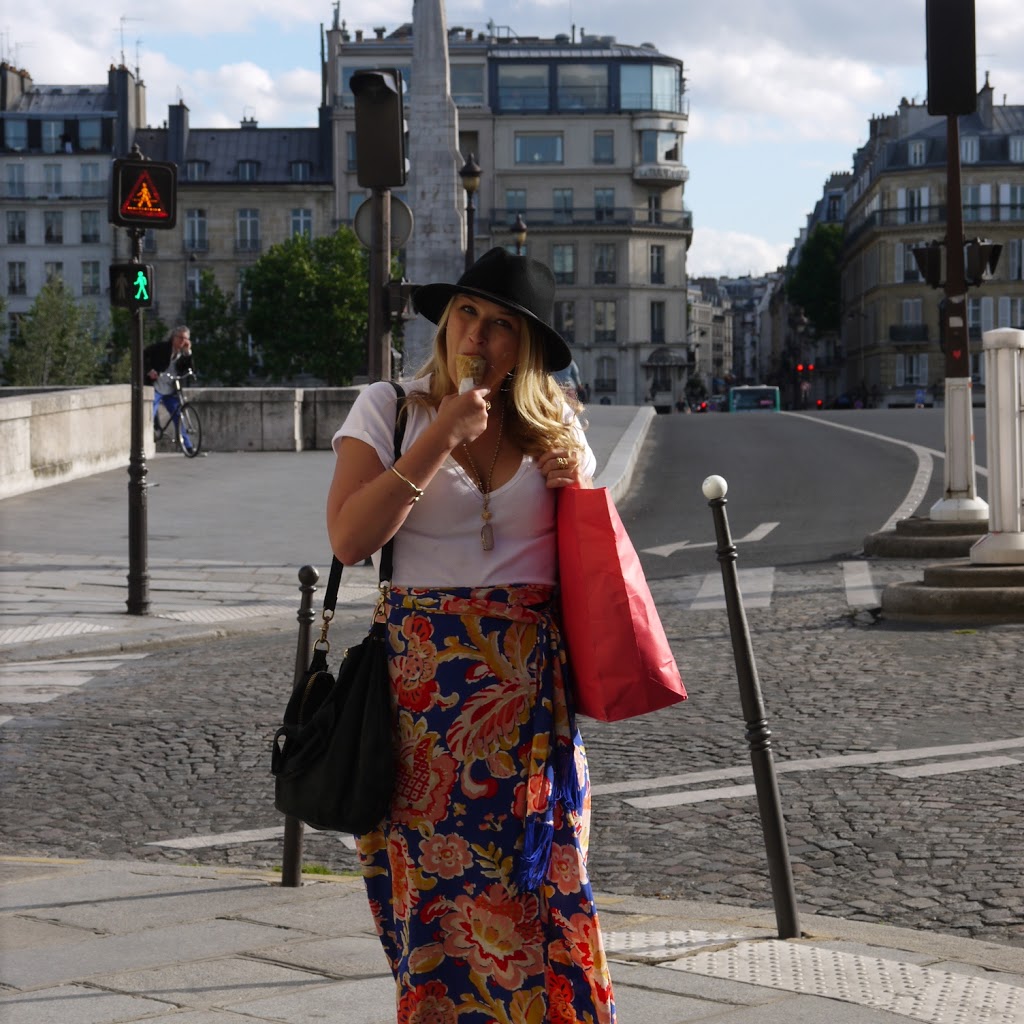 Abby Rocking our matching new hat, new loot and ice cream cone!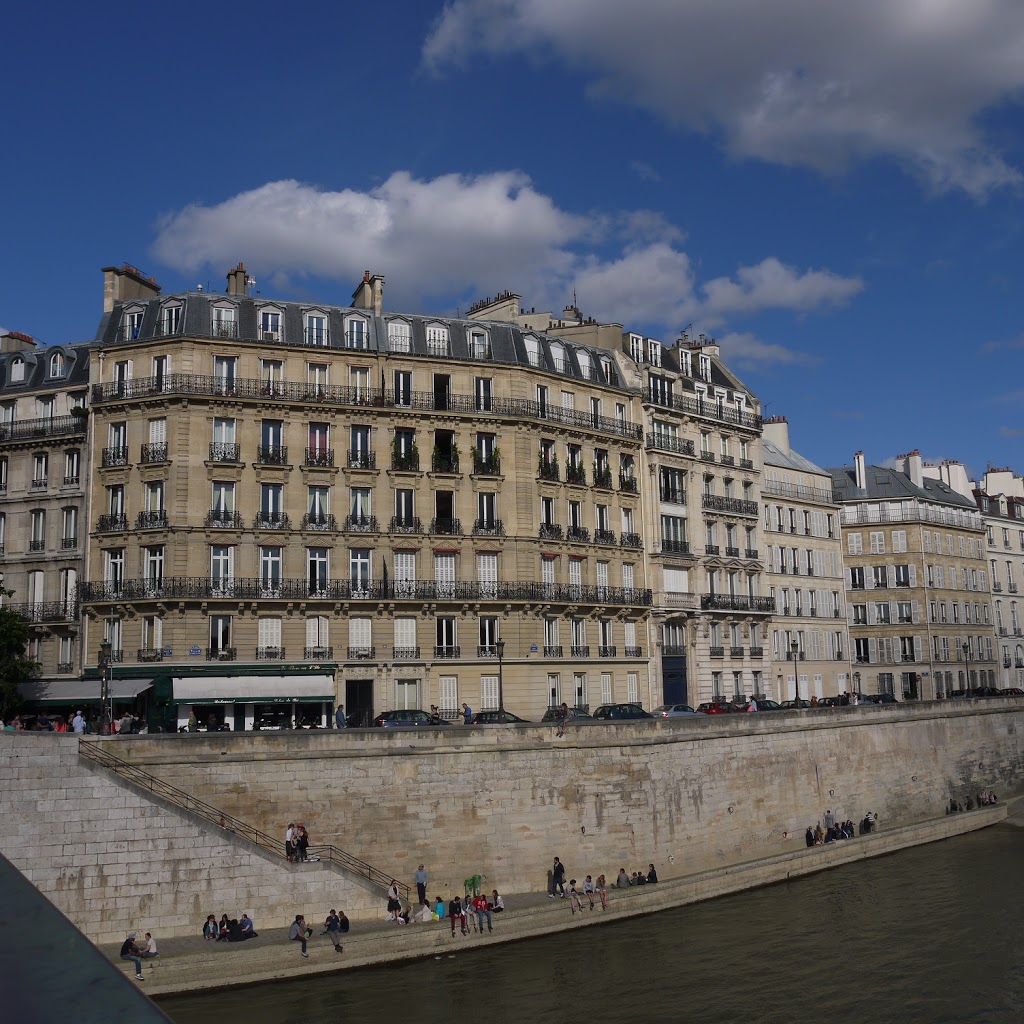 After wandering through the narrow streets of ile Saint-Louis, the most charming little island, we walked along the Seine with our cones.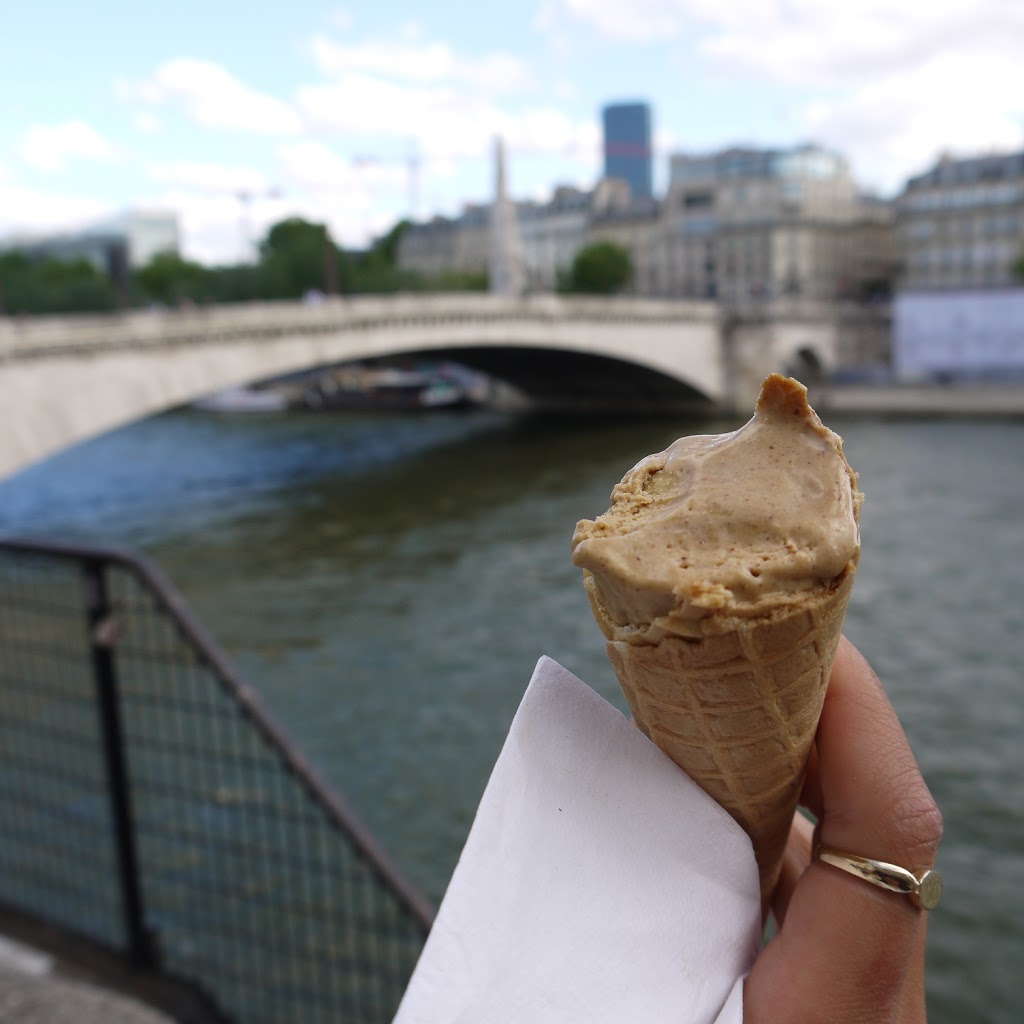 Praline Ice Cream & my monogrammed signet ring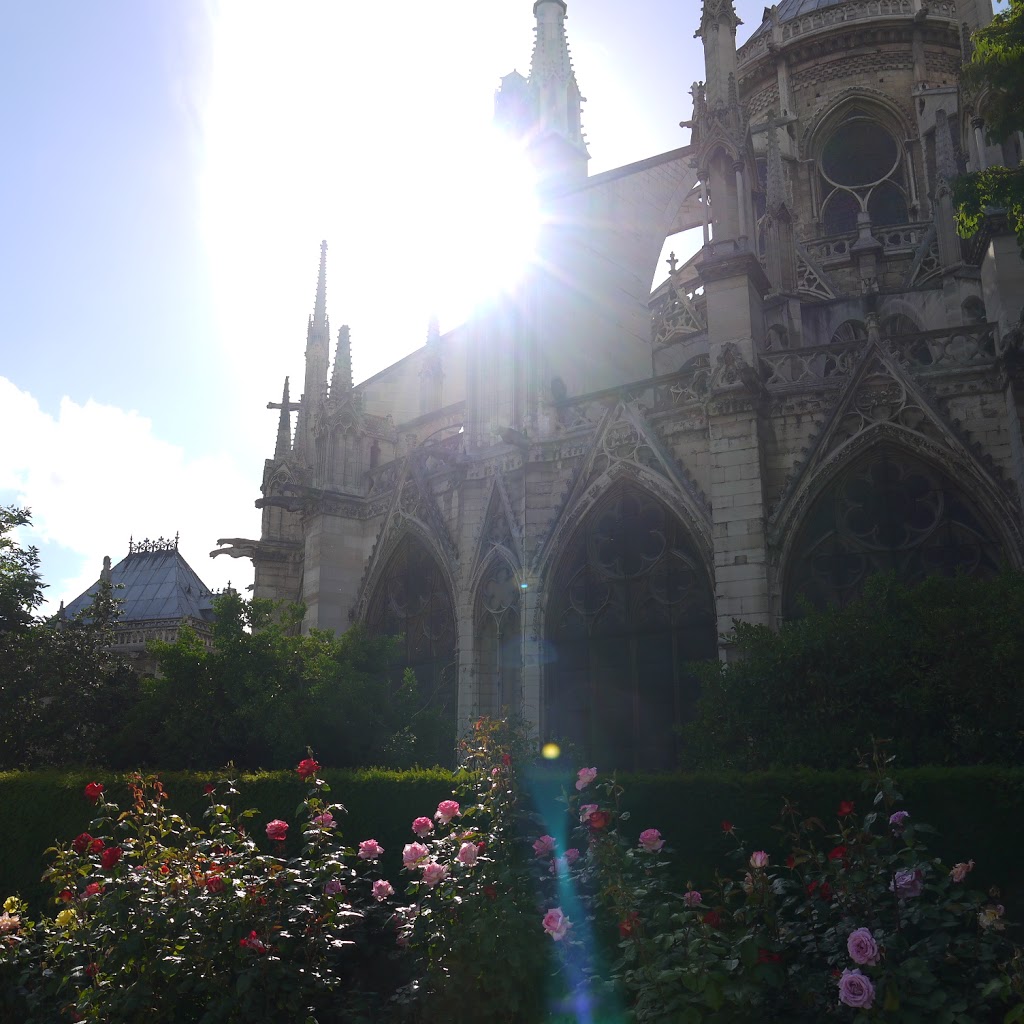 A bit of unfortunate news: Berthillon is closed all of August and every Monday and Tuesday throughout the year, but open every other day from 10am-8pm. More unfortunate news, they were out of my favorite passion fruit sorbet– until next time!
You can find Berthillon here: 31 Rue Saint-Louis en l'Île, 75004 Paris, France