I'm not exactly sure where to start but suffice to say life is a'changing. The past several years I have been working on Buggy Designs while attending Uni at St. Andrews in Scotland. Trying to be a student while running a business presented some real challenges but mostly I loved every minute of it. Armed with a degree in Art History and Business I am relieved to finally focus exclusively on BD! Stay tuned for regular blog posts, new monogrammed products and clothing. Please let us know if there are designers or products you would like us to carry.

My first US adventure brought me to Nantucket to visit one of my oldest and dearest besties Kat (we are pretty much like sisters). We visited some of our old haunts, spent some time lounging on the beach and squeezed in an afternoon visit to Cisco Brewery followed by some late night dancing and revelry at The Chicken Box. Time has a way of standing still on Nantucket.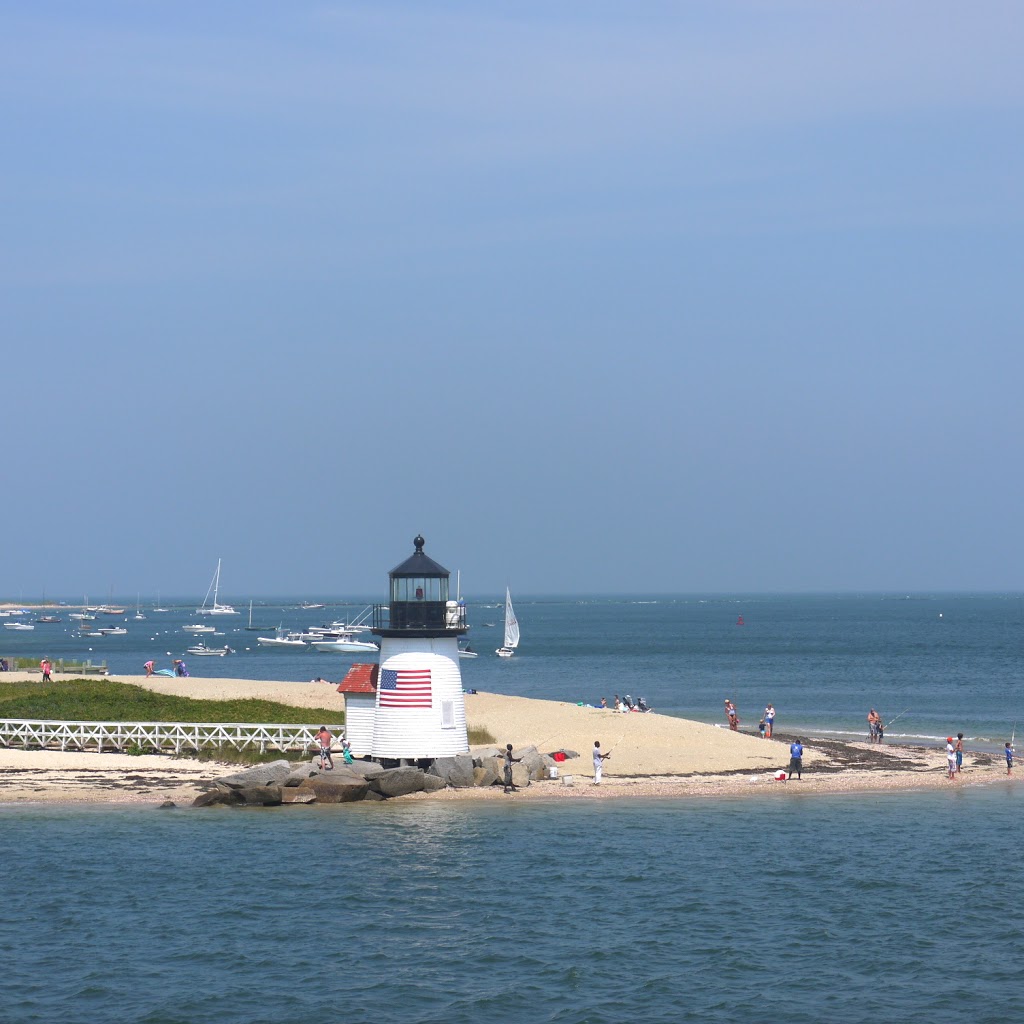 Brant Point Lighthouse
Kat is rocking our Gold Scallop Clutch in natural hemp
Mother nature showing off as we watched the sun set from Kat's porch.