This past weekend I escaped St Andrews and headed to Somerset, England to visit my boyfriend and his family for a weekend of relaxation, sun and family time. Since British weather was surprisingly cooperative, I pulled out the newest addition to my wardrobe, a white lace H&M dress that I bought for only a tenner (aka 10 bucks!) and paired it with Navy Hunter Wellies for a nice country walk.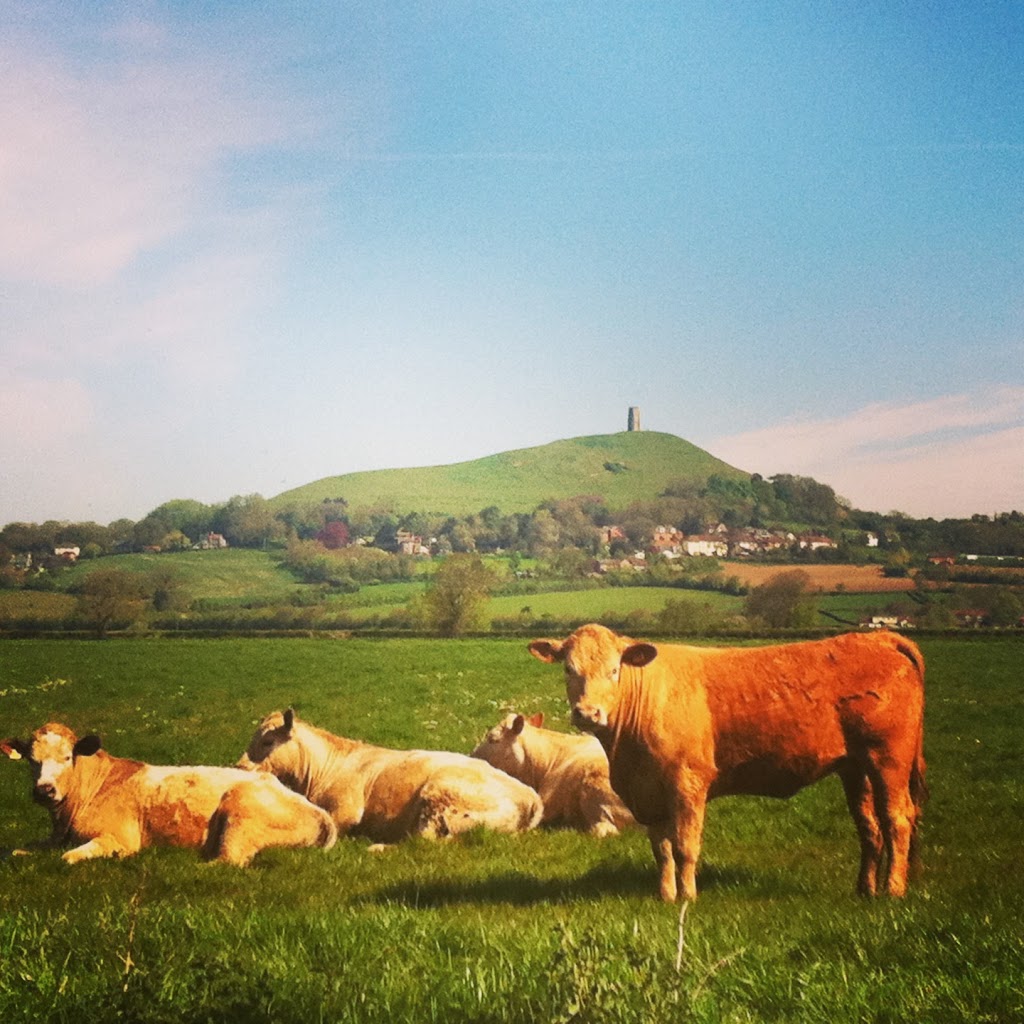 "Mooo, buy French Beef!"
I don't know about you, but I always love a good bargain. This dress is the ultimate bargain hunter treasure! If you can't find the dress in your nearest h&m store (it should still be there), here are a few other white dress options that I am currently coveting.
I love that the Lilly dress (2) has a removable lace flower necklace. Wouldn't it be nice to pair with your favorite silk scarf for a completely different look?

(1) TopShop Lace Panel Shift Dress (2) Lilly Pulitzer White Lace Kailene Dress (3) Robert Rodriguez Pleated Cutout Dress