St Andrews is a unique place to go to University. Our social scene is unlike any other school I have visited. Instead of clubbing we have dinner parties, instead of going out on the weekends we catch up on work so we can travel, and instead of fraternity and sorority formals we have events like Charity Fashion Shows. While I sometimes miss the Classic American College experience, this really ain't too bad! In fact, I love it!
This past weekend was the final fashion show of "St Andrews Fashion Show Season"- Dont Walk. There are other student run fashion shows but Dont Walk happens to be my favorite.
It was back in 2002 when Kate Middleton strutted down the Dont Walk catwalk with her black underwear and see-through dress that Prince William muttered the infamous words "Wow- Kate looks hot". As we now know, the rest is history.
So in honor of Kate & Wills, we glammed up and partied like Royals for the night, before turning back into pumpkins with dissertations to write, books to be read, and BD orders to be processed.
I made pre-drinks for the girls in my flat before we headed out. Fresh squeezed blood orange juice, lots of lime, vodka, basil & ice shaken not stirred. A splash of tonic water topped off the cocktail. My philosophy is that you can never go wrong with a Pink and Green Cocktail, do you agree?!
We were bused to Kinkell Farm for the show. Kinkell is a huge barn a little out of town that sits high up on a hill surrounded by beautiful golf courses and views of the North Sea. The farm is situated next to the Fairmont Hotel, a favorite spot for many golfers. Kinkell is where we have many St Andrews events and it is amazing to see the barn in its many transformations.
I wore my Calypso St Barth Wrap Dress (an amazing dress that can be tied a million different ways) and Stella & Dot Estate Necklace.
The show was amazing and we screamed and cheered as our friends strutted their stuff! DJ from good ole' Massachusetts naturally rocked the preppy look. He was as handsome as ever!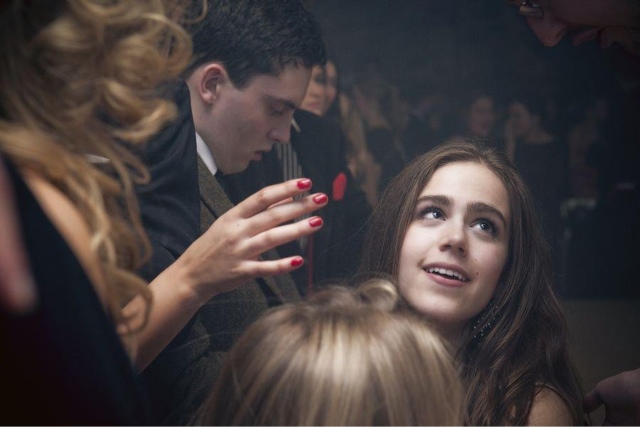 Our angelic Genevieve (a retired DW model!)
Half way through the show there is an auction. Holiday rentals, Alexander McQueen bags, you name it… there are always a few drunken bids (mistakes!)
Kudos to the Don't Walk Committee for producing a two plus hour extravaganza. Post Fashion Show, it was time to party and party we did!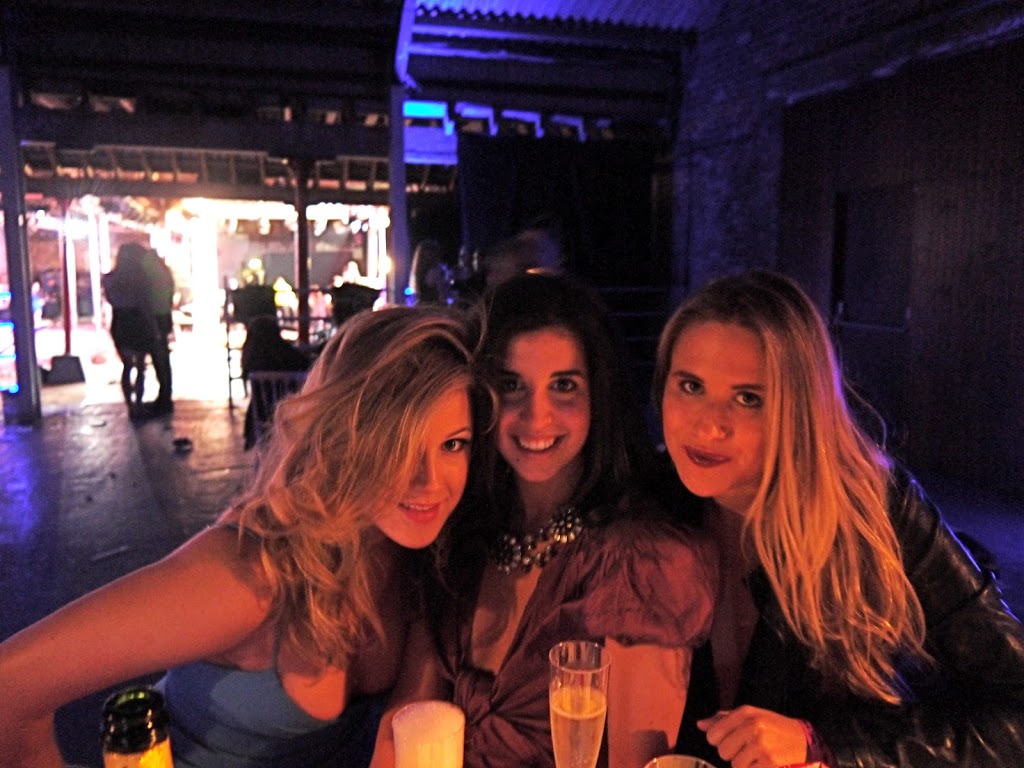 We made our way into the Marquee and danced into the wee hours of the morning. It was an unforgettable night with friends and a much needed break from all of our work.
The next morning was lazily spent in bed followed by a delicious carb loaded brunch that my gf Genevieve cooked for us.
Images 9/10/11/12/13/14/15 taken by Calum J Gordon from The Saint