This past summer I mosied my way over to the Met with some girlfriends for an NYC afternoon with Schiaparelli & Prada. This was the first fashion exhibition that really excited me since Alexander McQueen the previous summer. The clothes were phenomenal and the use of multimedia was outstanding, quite like McQueen's.
As I moved across the pond for my final year of Uni, I was really hoping for an exhibit with the same wow factor. As luck would have it, there is a Valentino exhibit currently in London at Somerset House.
True to form, Valentino did not disappoint.
The Victoria & Albert Ball Gowns were great, but boy is the Valentino Master of Couture exhibit quite the spectacular! Showcasing Valentino's intricate lacework, beautiful draping and attention to detail and worn by the likes of Jackie O, Grace Kelly and Sophia Loren, one can appreciate his masterful eye and deservedly rightful place as one of the worlds top designers for the past 50 years.
I felt compelled to honor Mr. Valentino with a dash of red cashmere.
…and my Grandmother's custom made coat with red lining. Can you really ever go wrong with a vintage pop of red?
The bf Harry also honored Valentino with his Red Cashmere Scarf.
My favorite part of the exhibit entailed walking down the catwalk with mannequins posing on the sidelines as famous women wearing Valentino. I apologize for the poor image quality, I had to be sneaky and snap a few with my camera phone.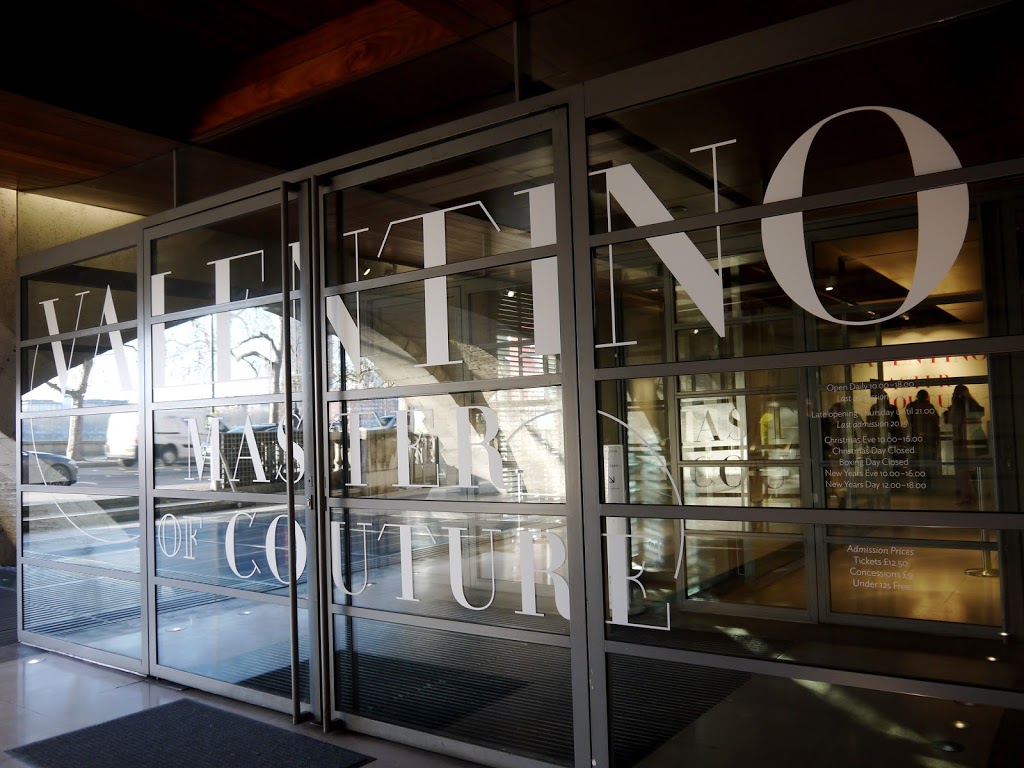 I could have easily left with every dress and died a very, very happy lady. Unfortunately, the Valentino Book Shop book will have to suffice for now.