Every Sunday, The Old Course in St Andrews is open to the public for all to enjoy. Golf is put on hold and dogs, children, townspeople, and students are able to stroll through St Andrews fabled Golf Courses. Sundays are for walking!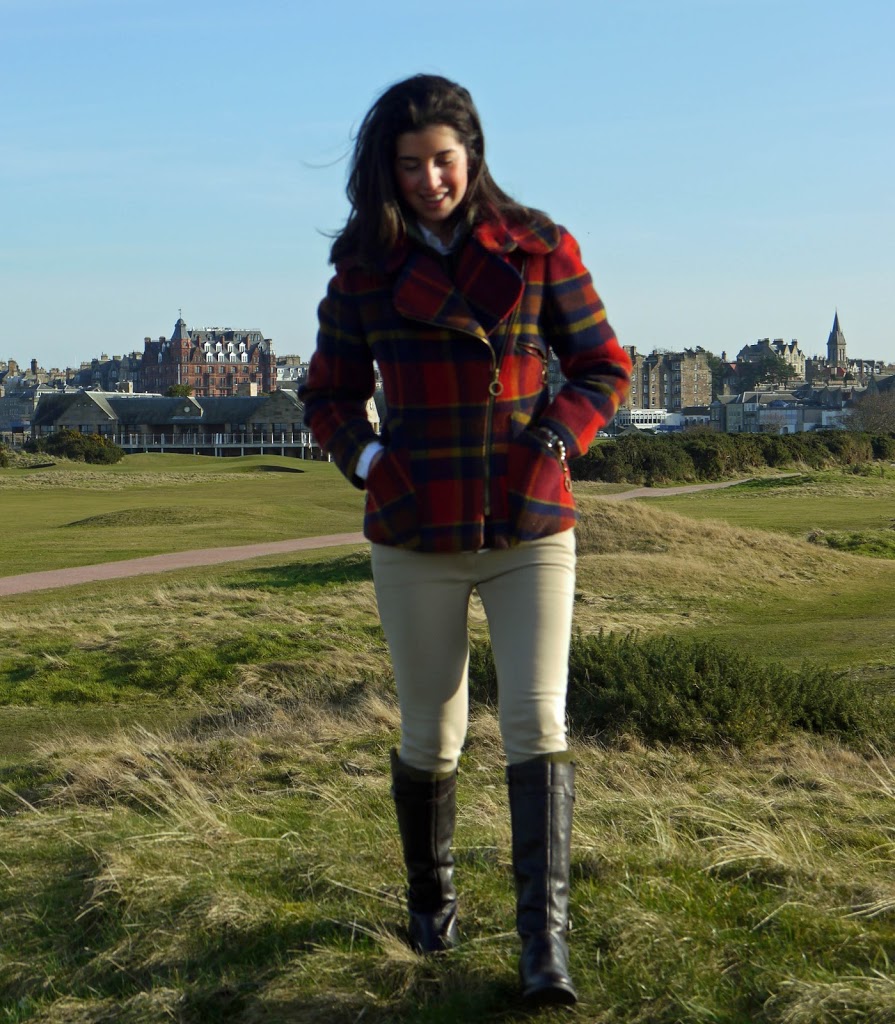 Here I'm at the 17th hole.
As much as I walk this Course, the view behind me always seems spectacular. I feel very lucky to have called St. Andrews home these past three years. For those of you that are golfers, the Links clubhouse is behind me to the left and directly above is Hamilton Hall (brick building with turrets). Hamilton Hall was an old Hall of Residence for St Andrews University Students and was recently purchased by the Old Course Hotel and converted to luxury condos. For all you guys looking for the ultimate man cave, here's a link (get it??!).
Is there really anything better than bread with sweet butter and coarse sea salt? As you can see the bread plate was history before our soup arrived!
It was a perfect way to end the week before Harry headed back to London.
Tartan Coat: From my Grandmothers closet, one she had made for her in the '60s while in Austria. Retro now, don't you think?!
Boots: Etienne Aigner (My favorite deal of the winter! $60.00 markdown at Marshalls in US)
Vest & Oxford: Ralph Lauren
Leggings: Zara
Earrings: Navajo