After a very busy semester of school and even busier semester of work (yes I was filling all your orders across the pond!) it was finally time to come home for the holidays and back to the USA for my favorite time of year. There is nothing like celebrating with family and friends, sharing delicious memories, food & cheer and decking the house with boughs and holly, all in the comfort of home.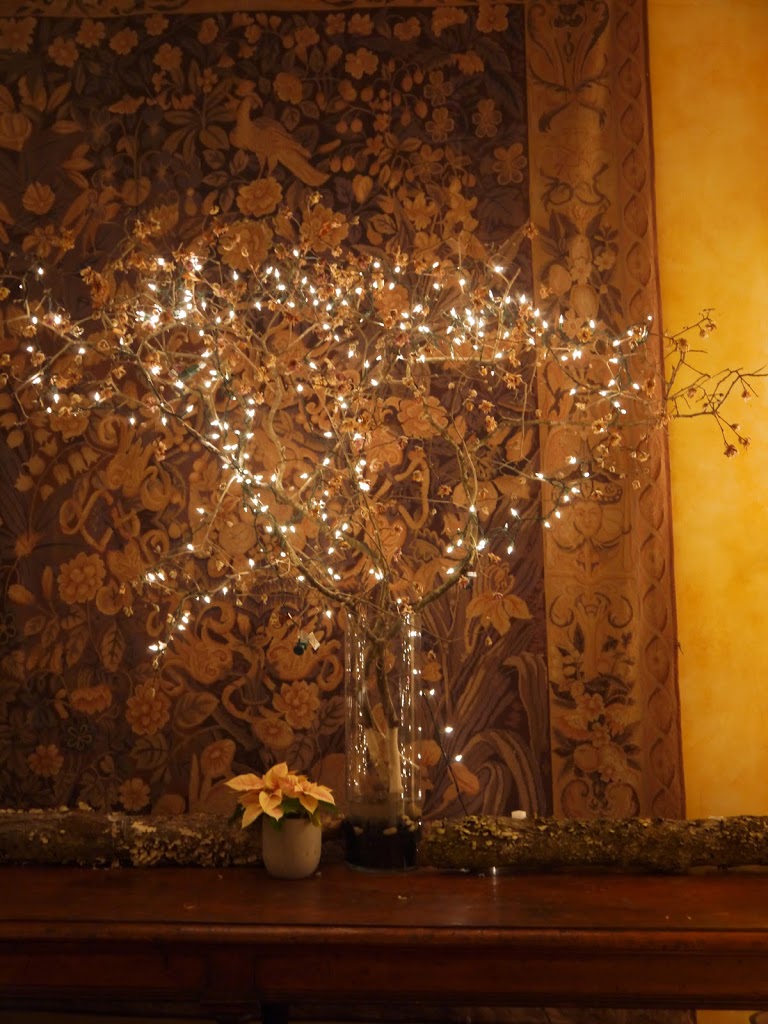 One of my favorite touches are these large branches we cut from our first blooming Spring tree, Star Magnolia. We were lucky to have had several hard frosts prior to Thanksgiving which allowed the Magnolia the requisite amount of dormancy for re-blooming. Pussy Willows were magically transformed into white star flowers over the course of three weeks.
Don't be afraid to try this at home, you will be rewarded with your own veritable spring time garden. A helpful hint; a little bleach added to the water will keep your arrangement clear and disease free and will also transform the wood to a lovely white birch tree color. With the addition of lights the flowers glowed and we were in full on Christmas mode.
A real treasure of a fallen limb, complete with lichen, moss and mushrooms was found on a walk from our home to Estrabook Woods. With some muscle and drilling, we transformed the log into a beautifully rustic candle holder.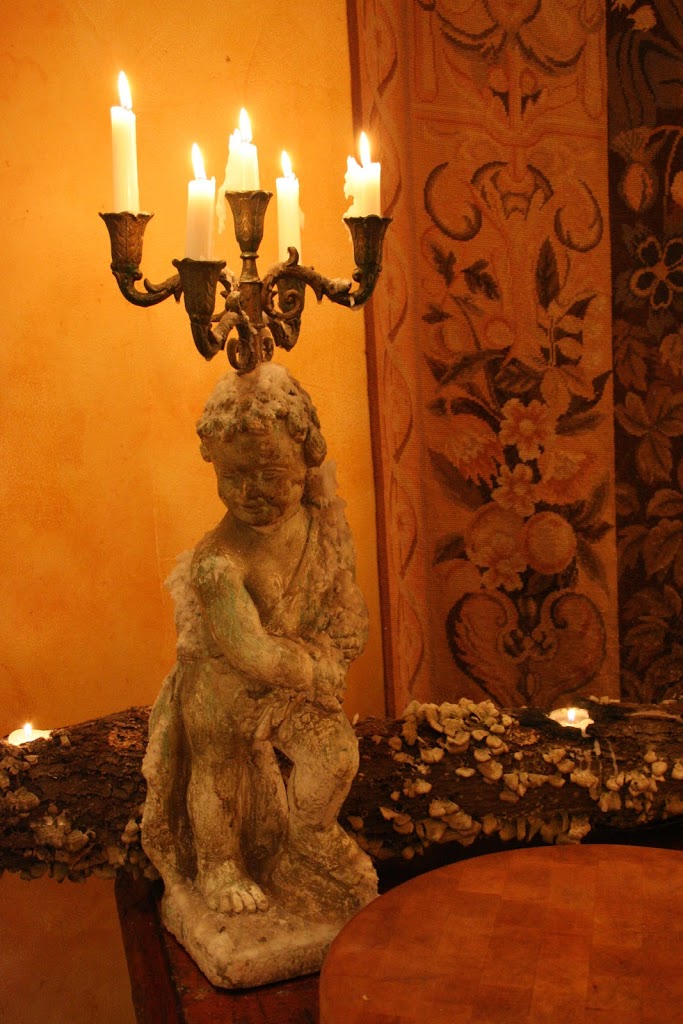 I cut greenery, pine cones & red winterberries from our backyard to decorate the mantle piece.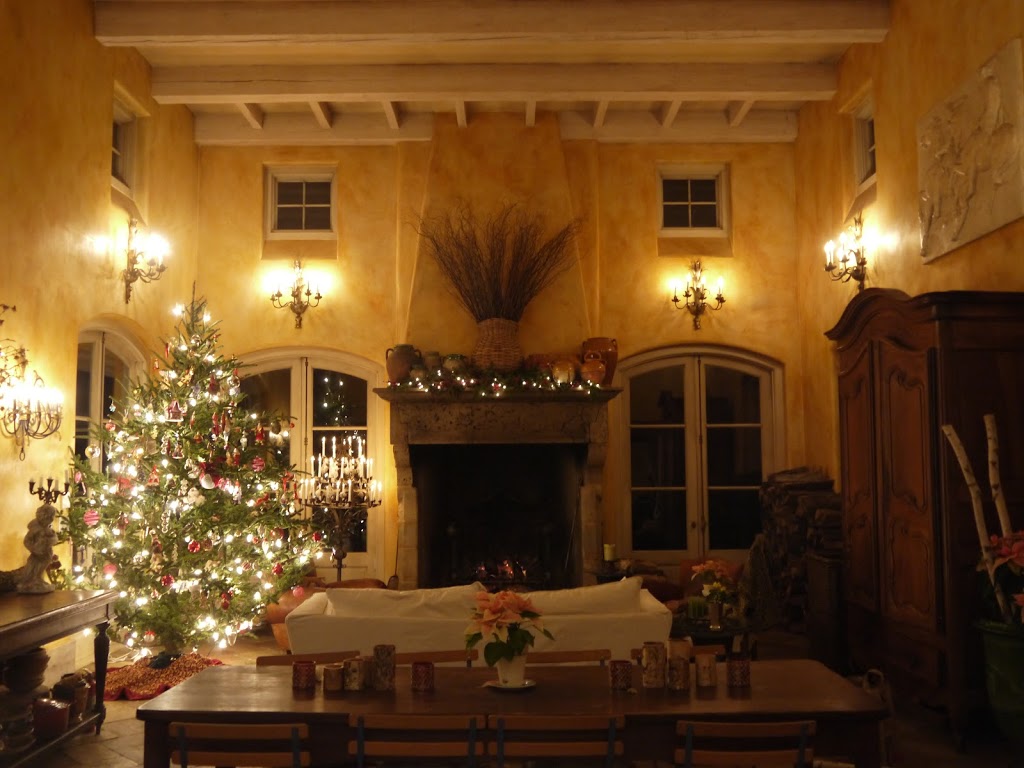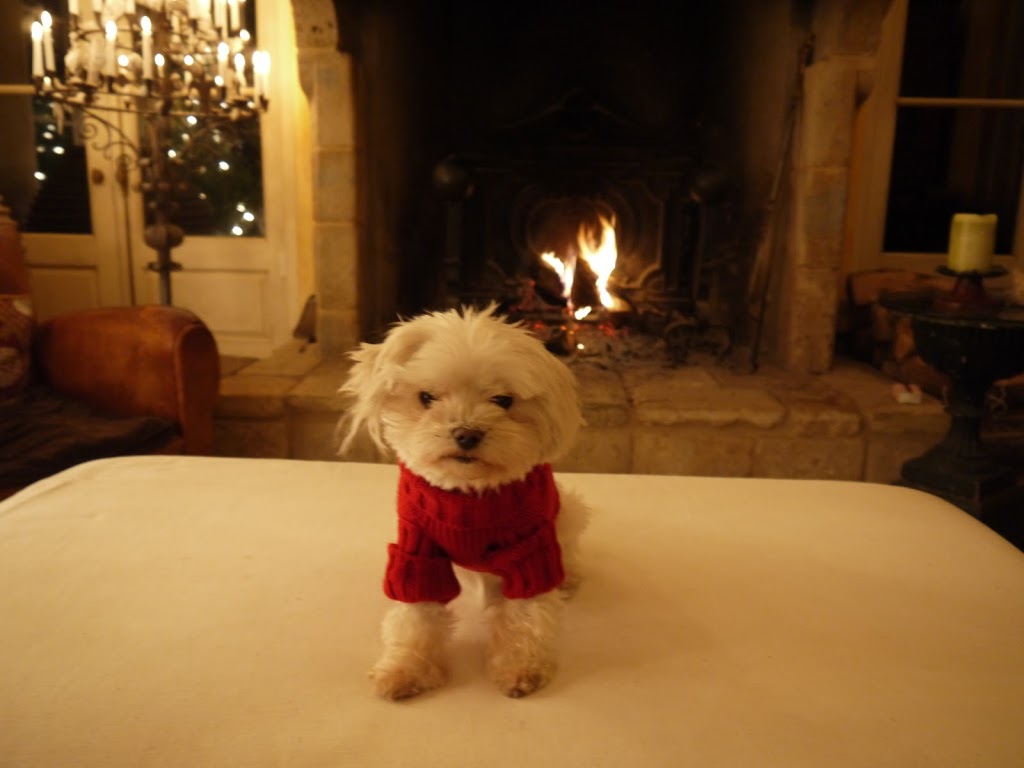 Zoe even got festive in her RL Reindeer Christmas Sweater!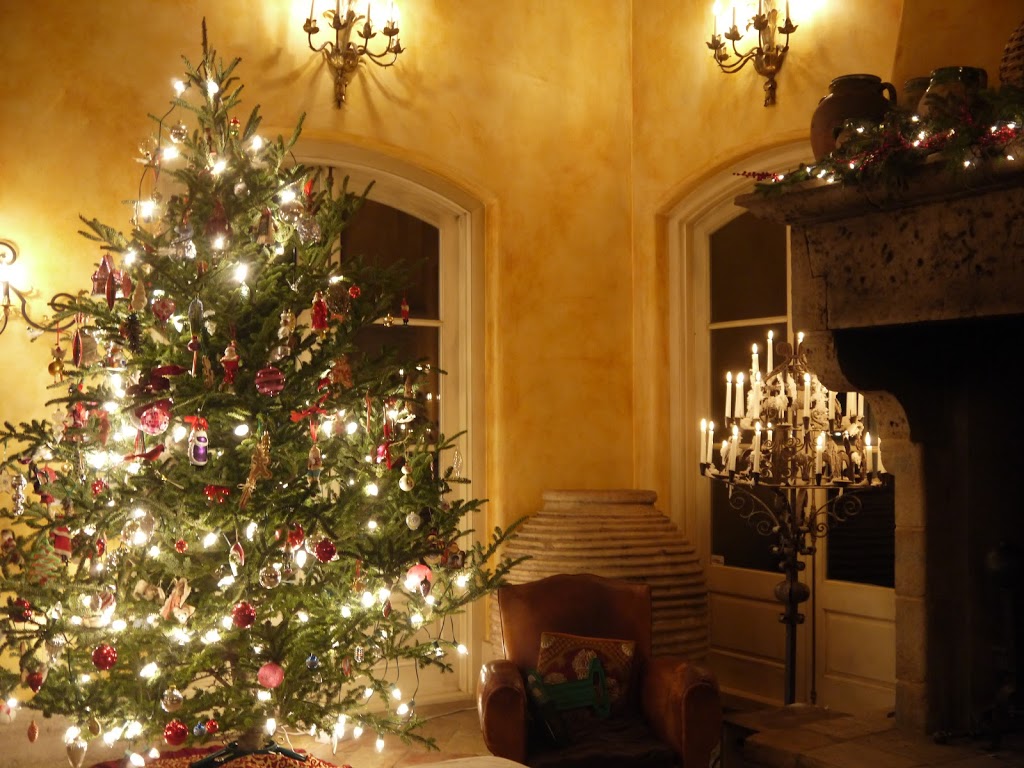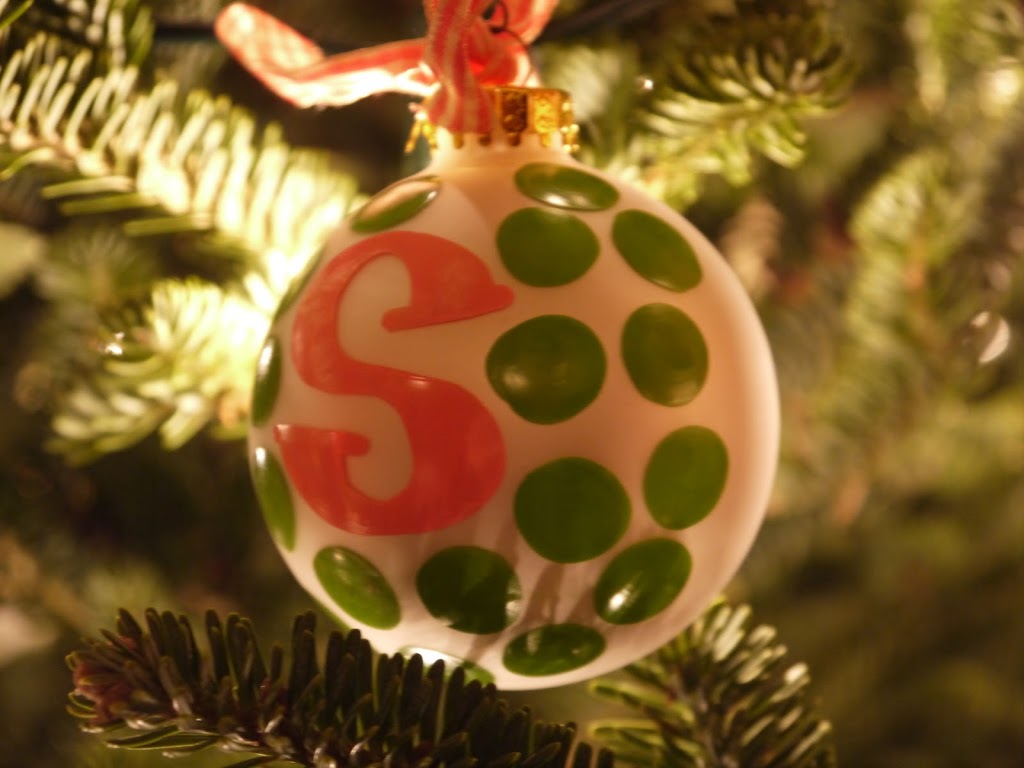 Ain't no Christmas tree without a Personalized Ornament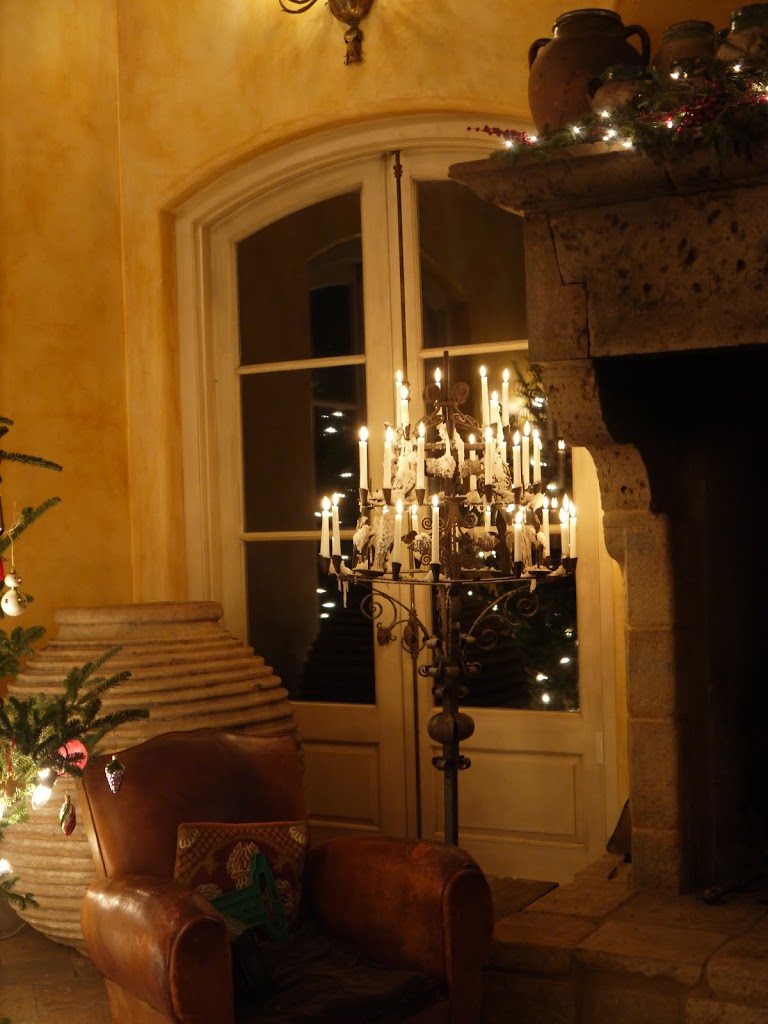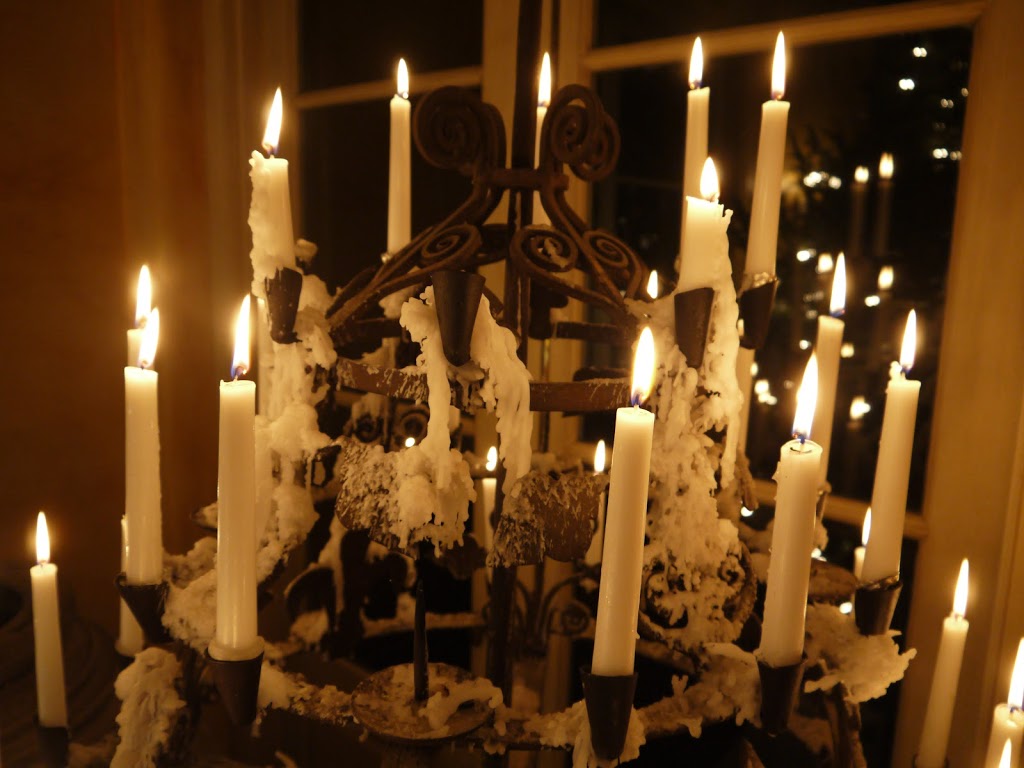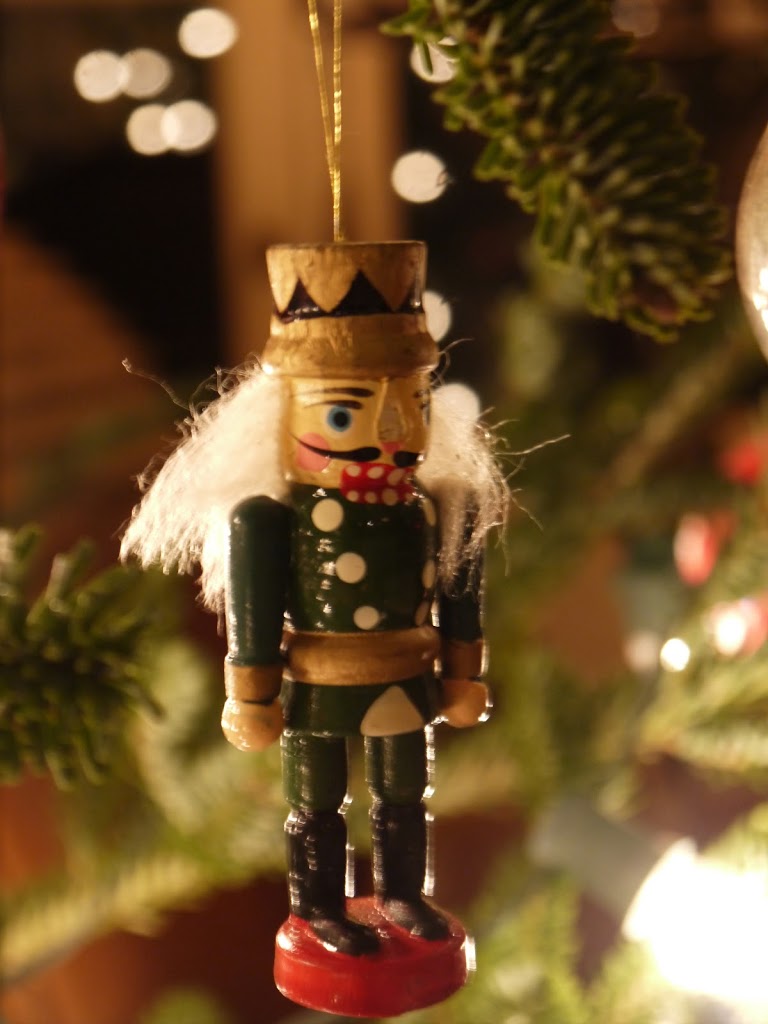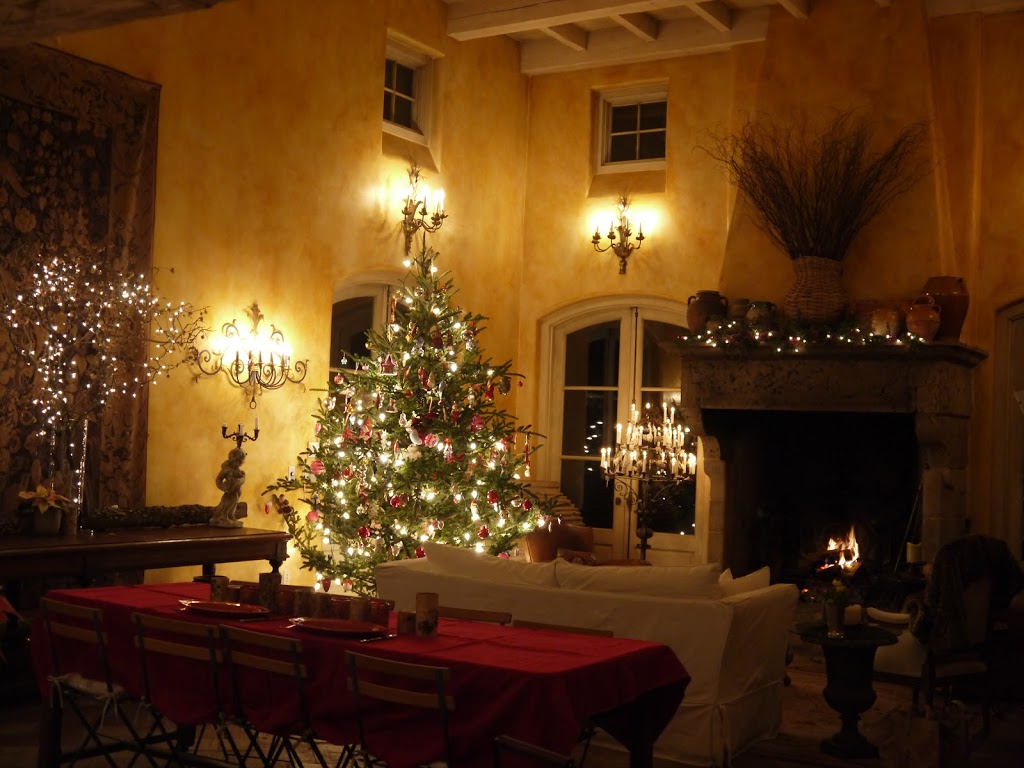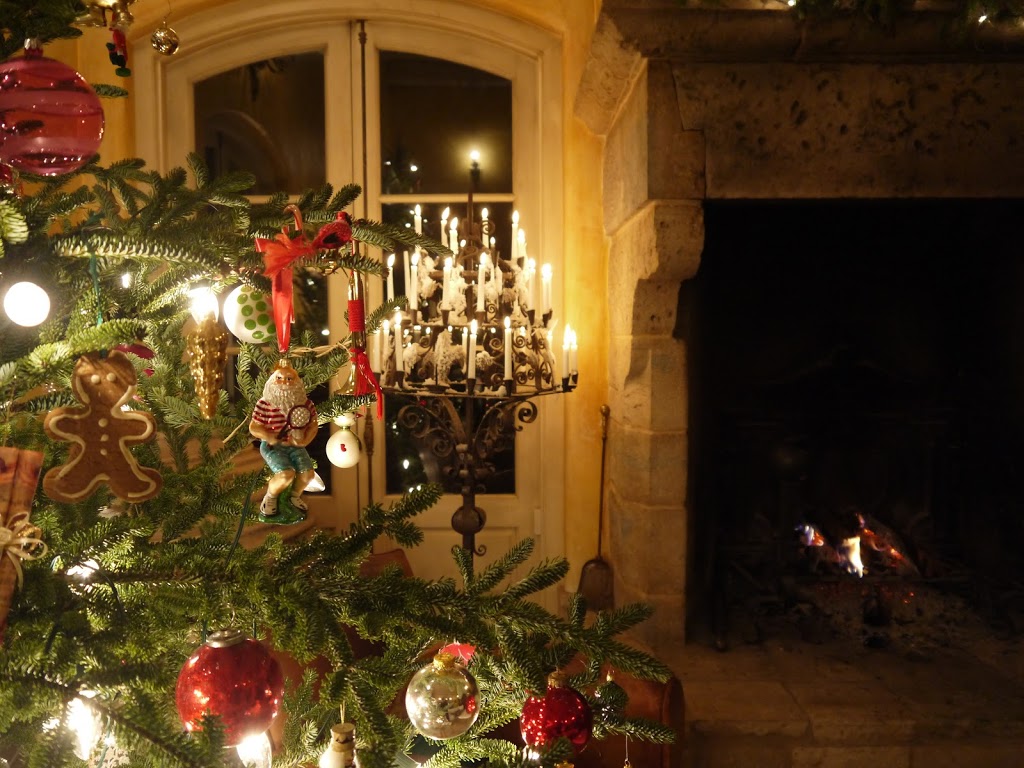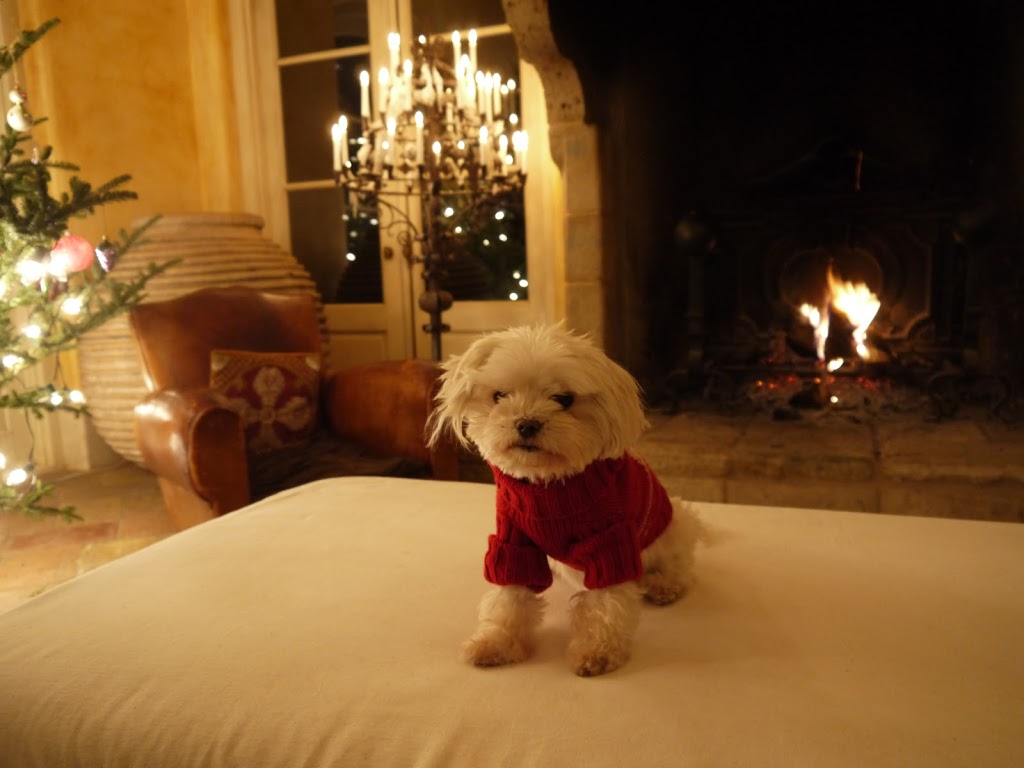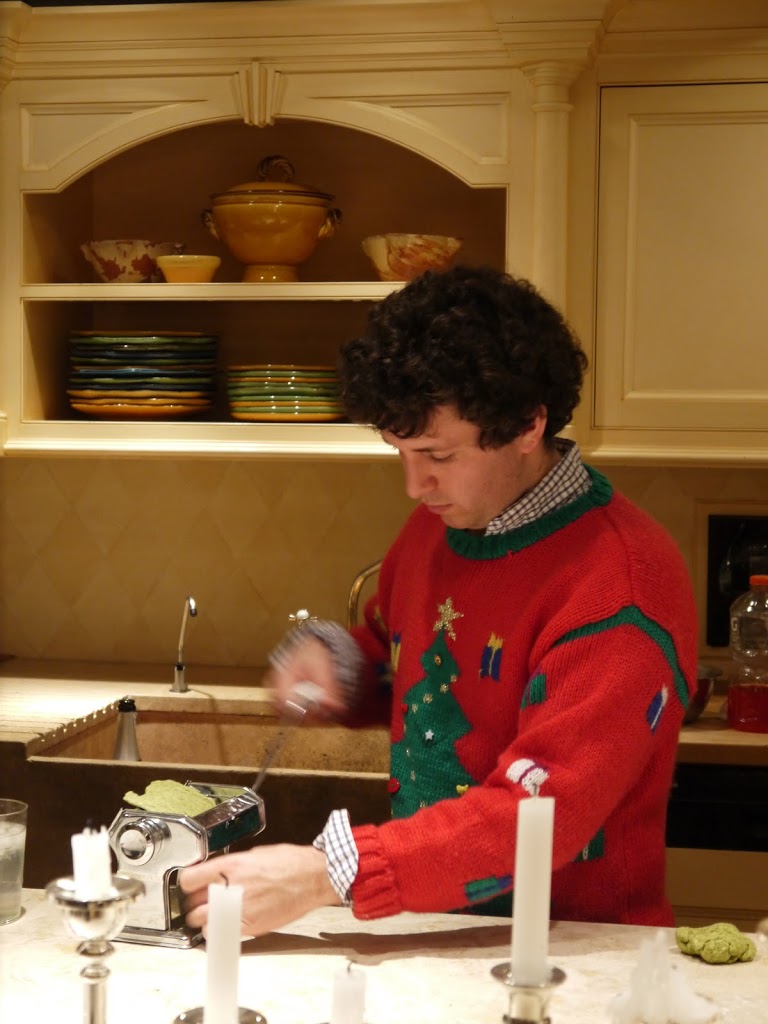 Peter, rocking his Christmas finest, making homemade Pasta for Lasagna Bolognese with Bechamel cooked in the wood oven. Heaven.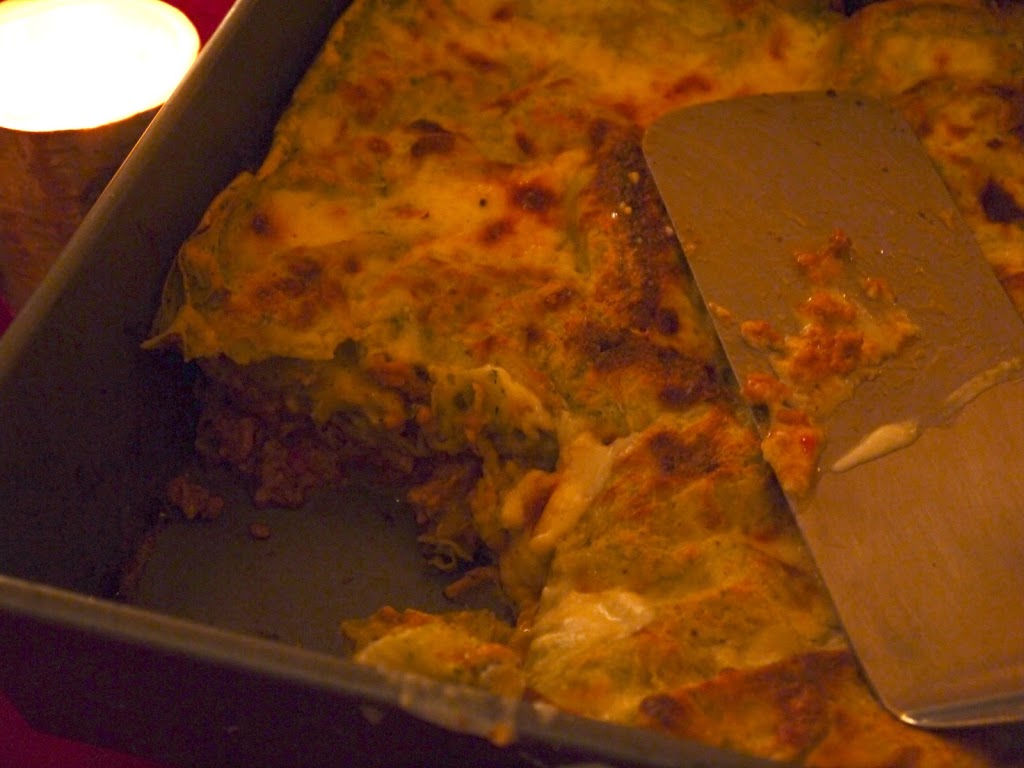 Butter Lettuce salad with citrus fruits, beets &
hazelnuts.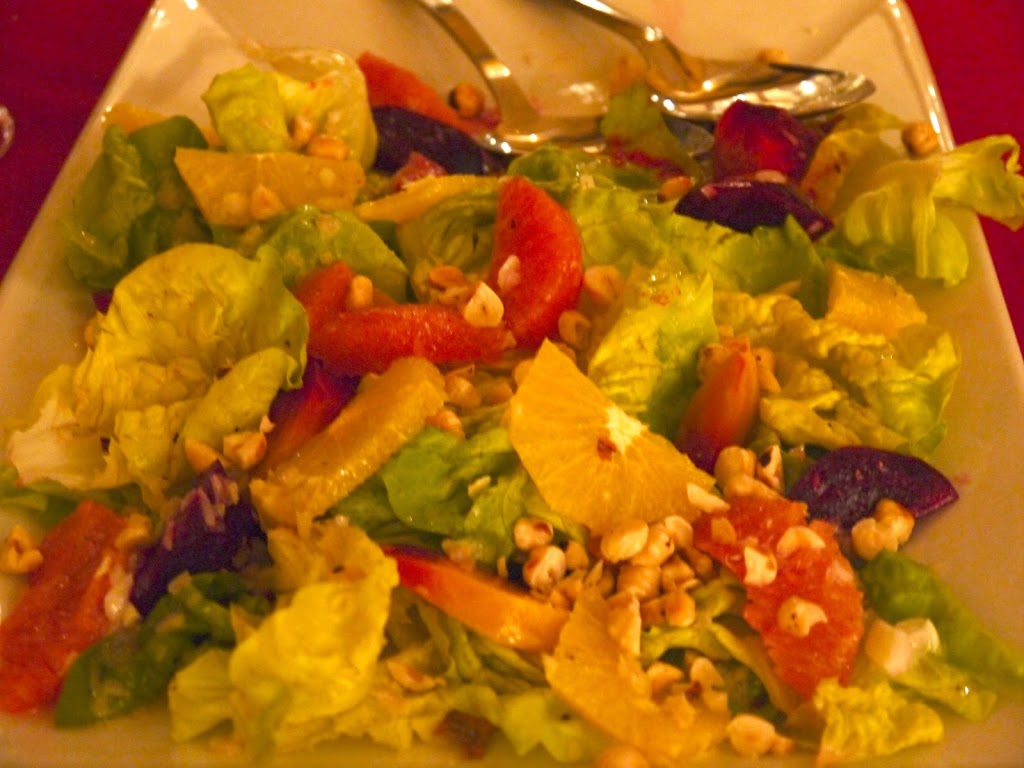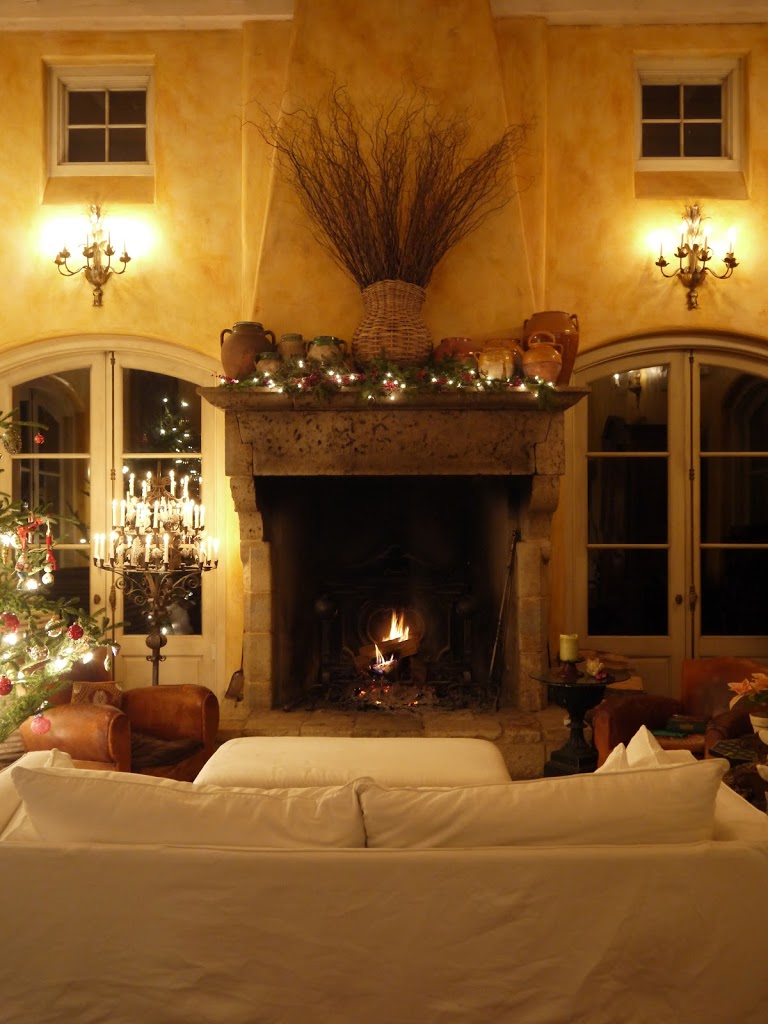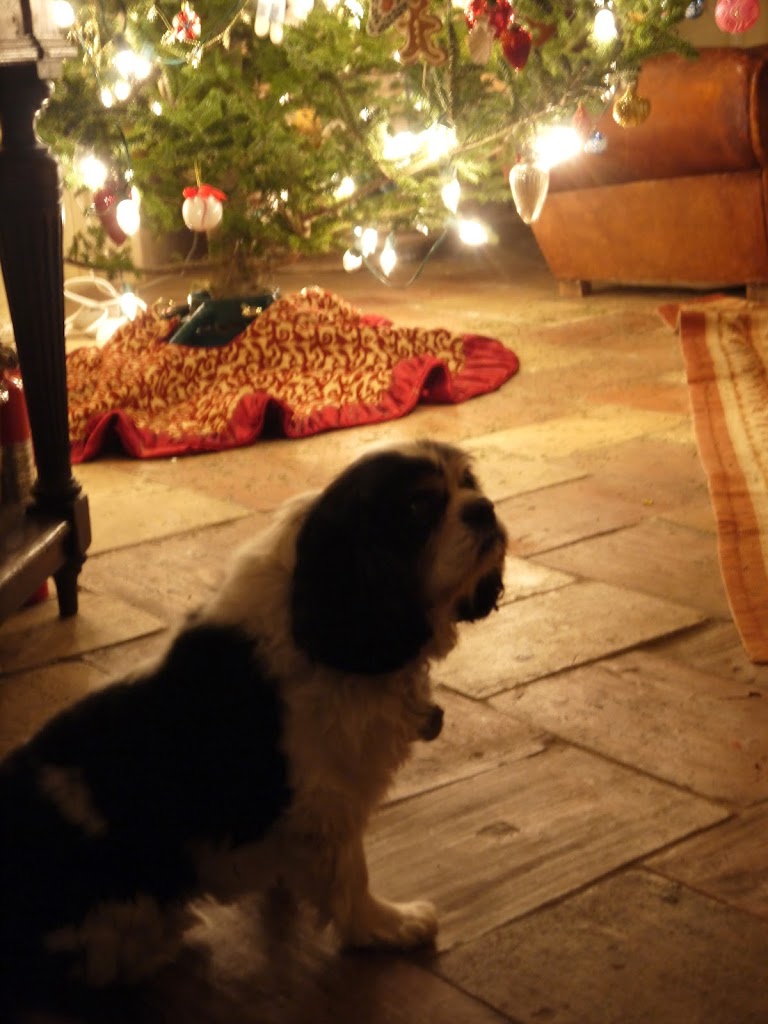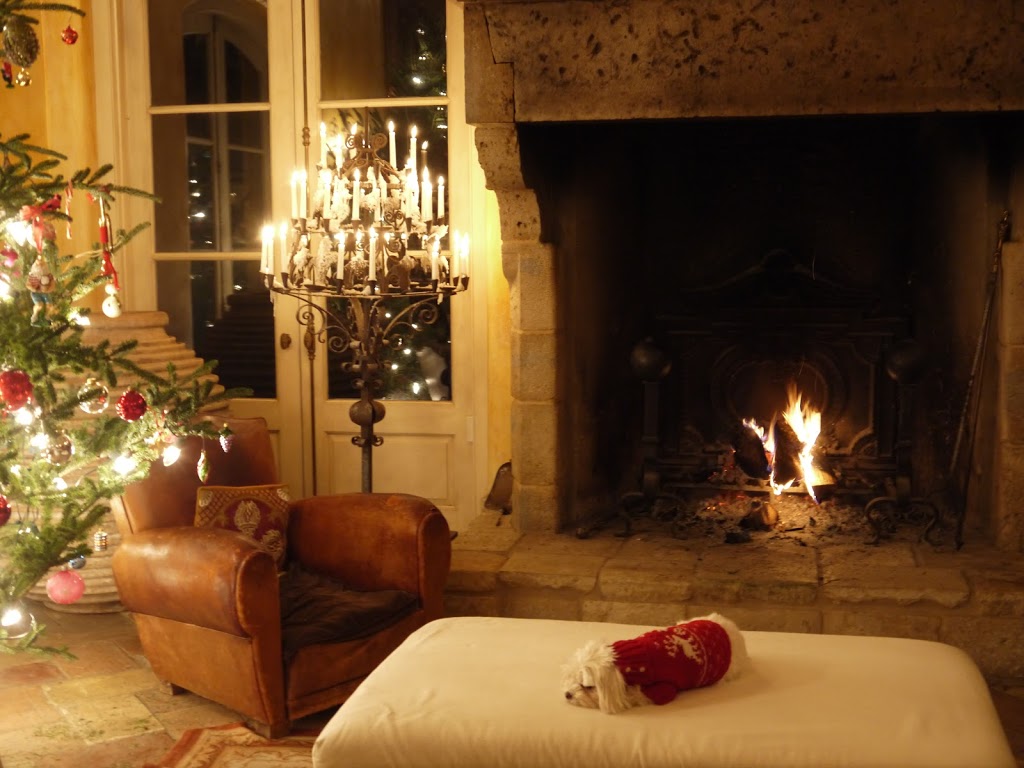 After a delicious meal by the warm fire, it was time for a snooze.