At the end of my 4 day show in Las Vegas. WWD Sourcing at Magic was quite a whirlwind, meeting new designers and manufactures from all over the world. I also had the opportunity to attend Seminars with the industries leading executives.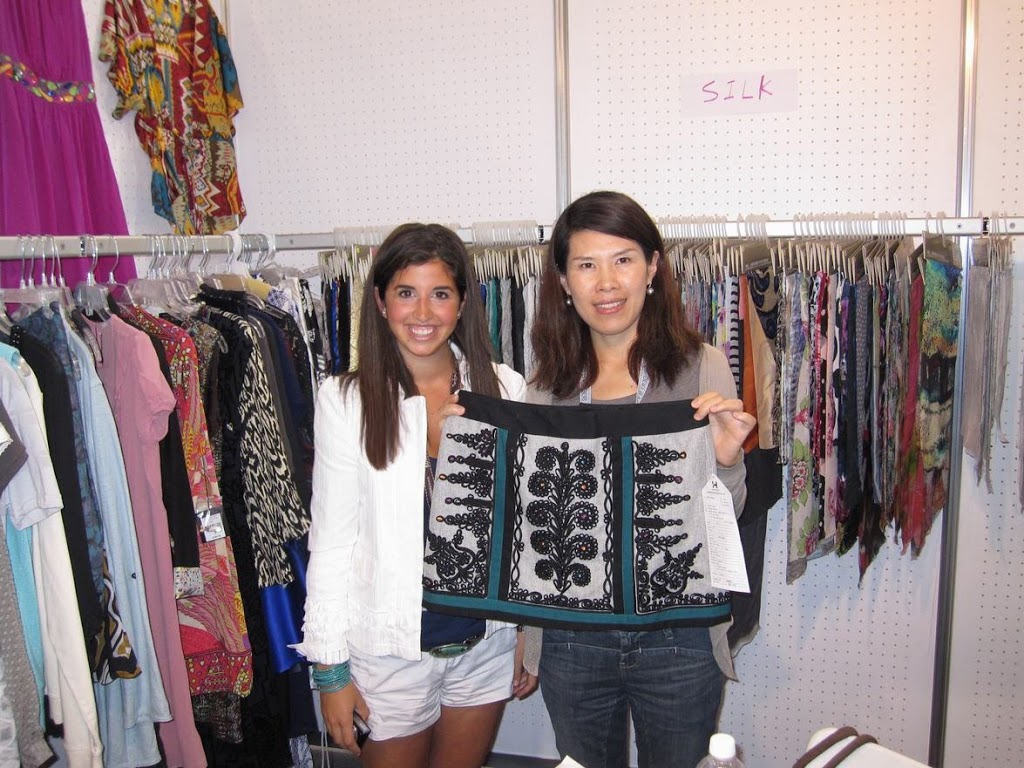 Here is a picture with Helen, a friend who sources from Shanghai. Instead of giving me her business card she sent me this picture!
After finding the perfect fabrics and trimming a new small line of clothing is in the works (similar to skirt sample above)! Stay tuned…
I am proud to say that all Buggy Clothing has been Made in the USA since 2004.